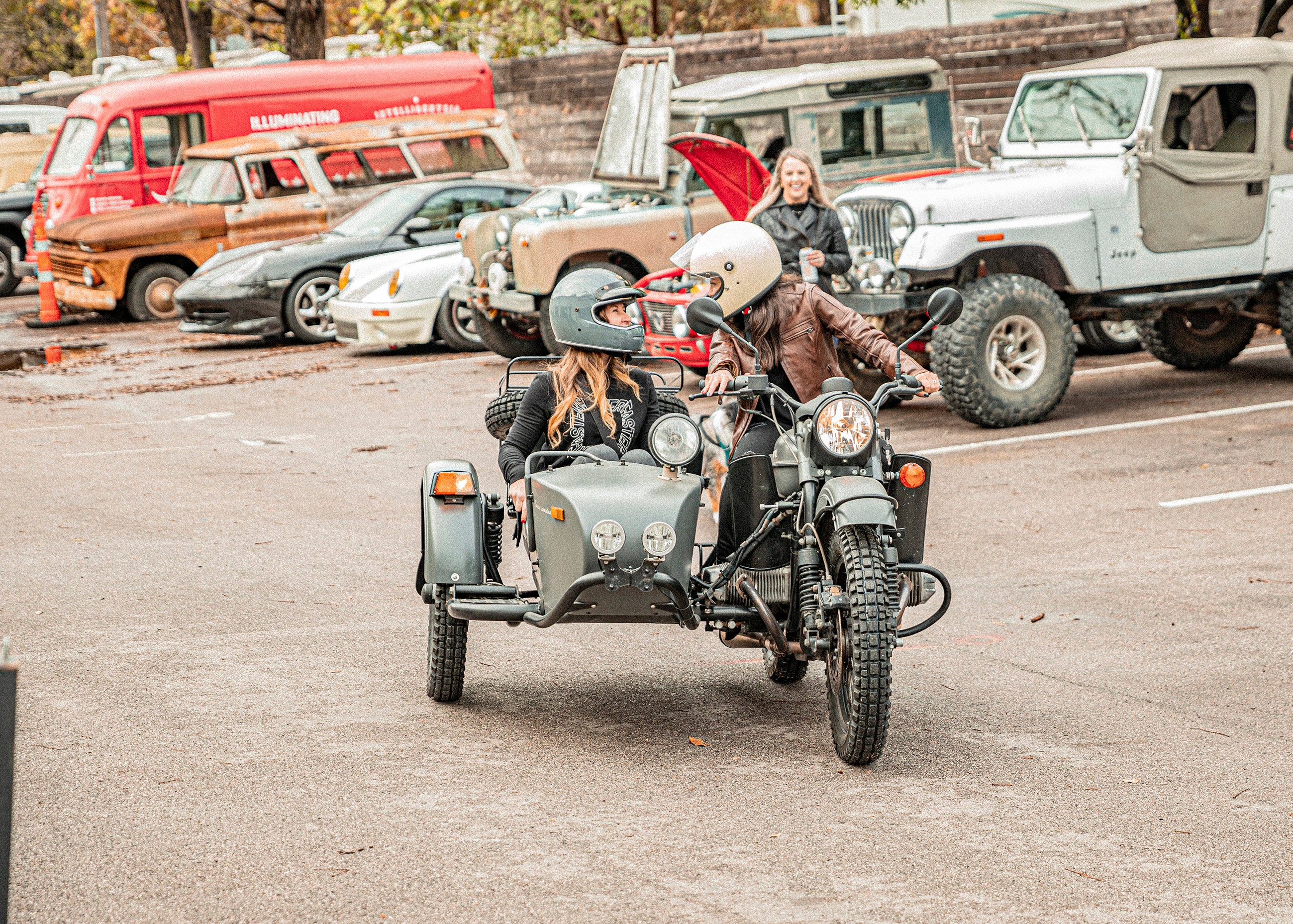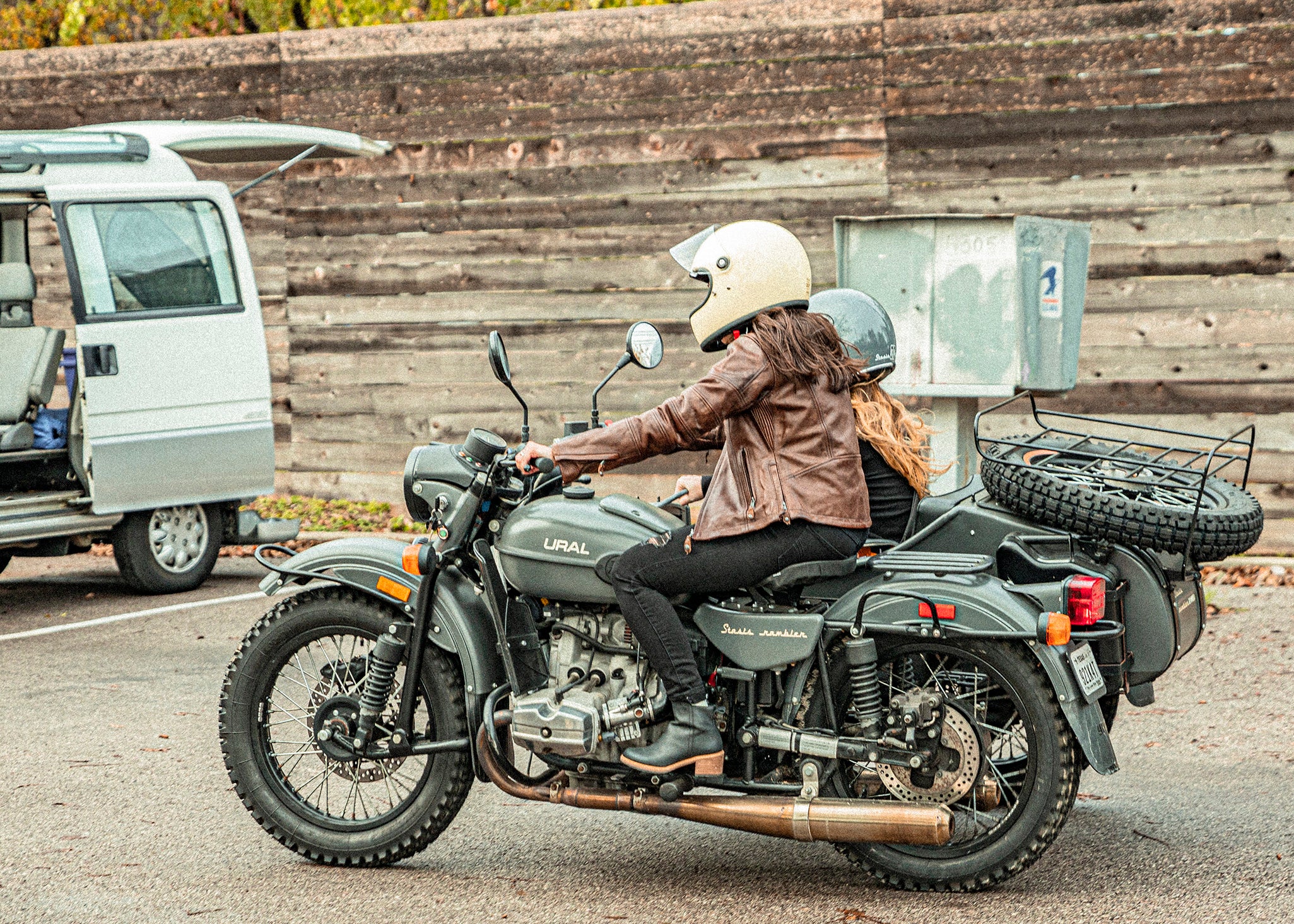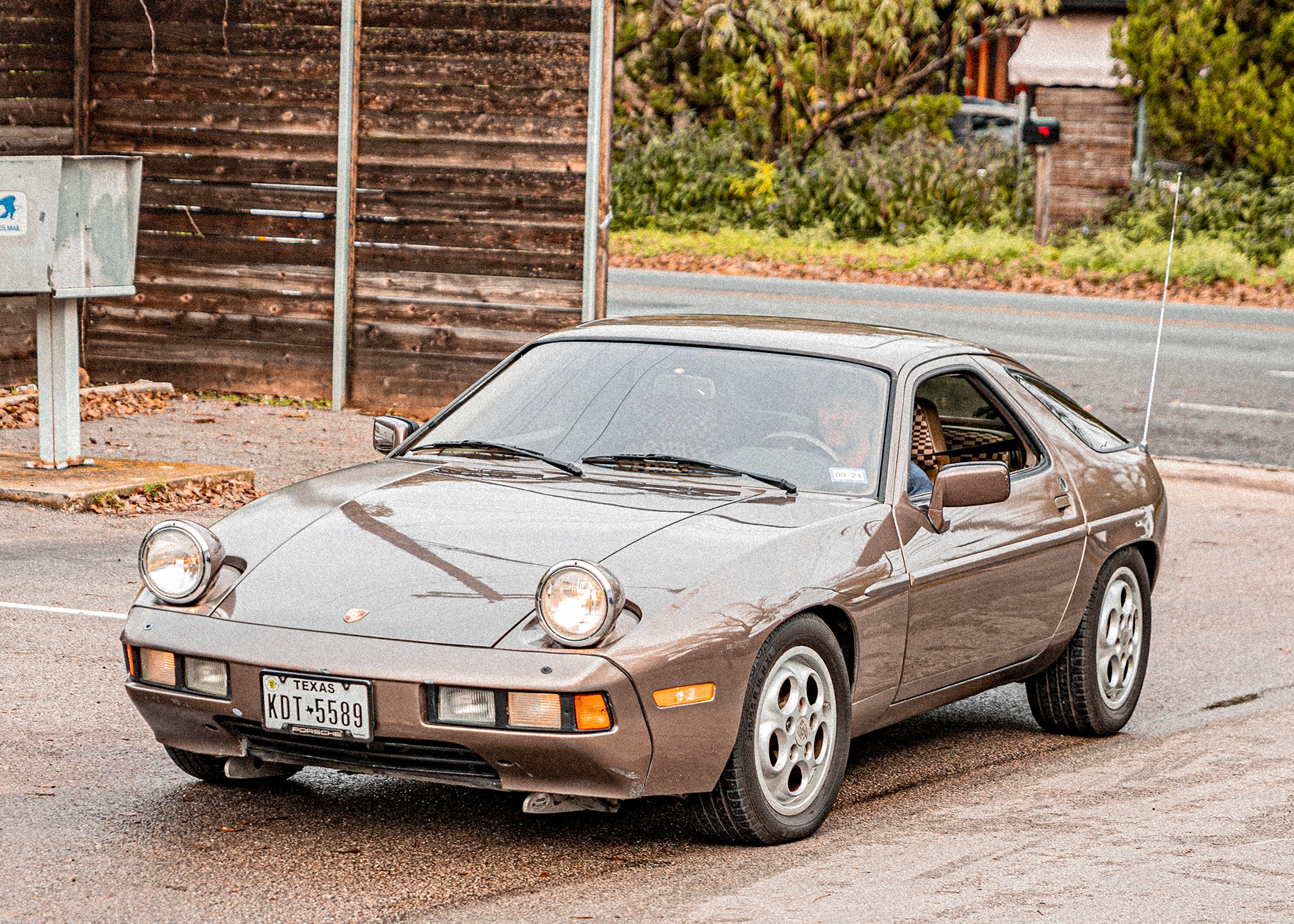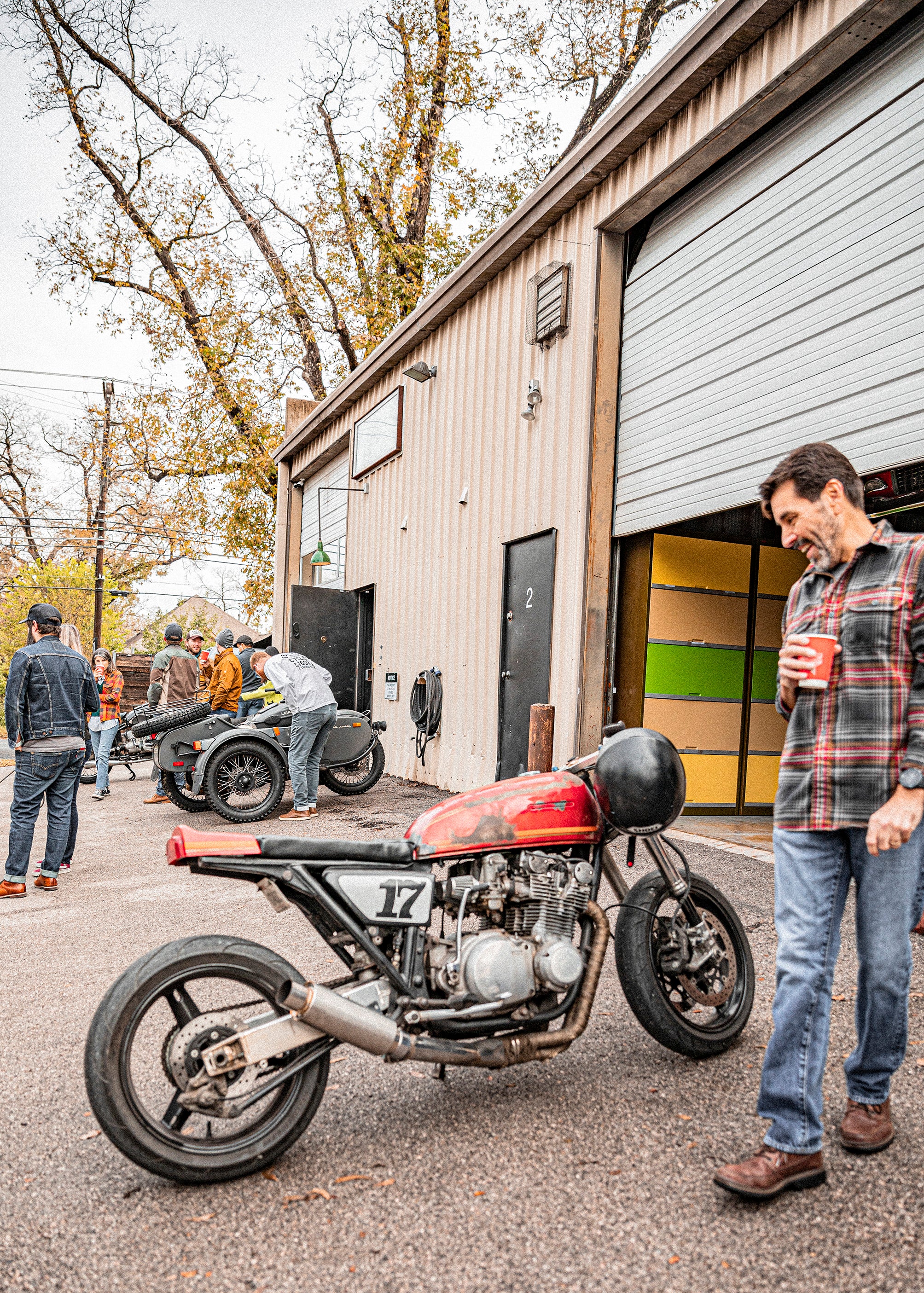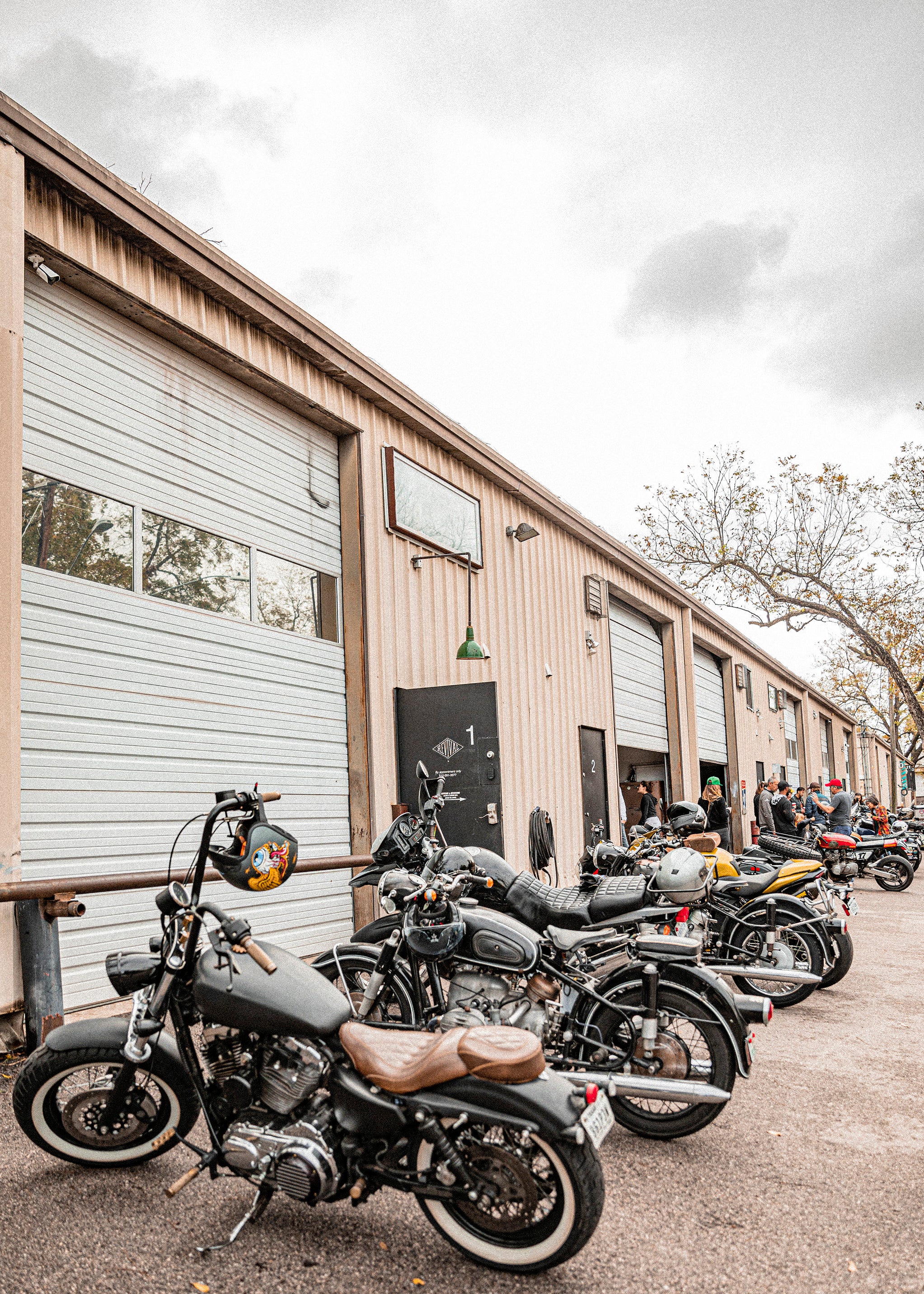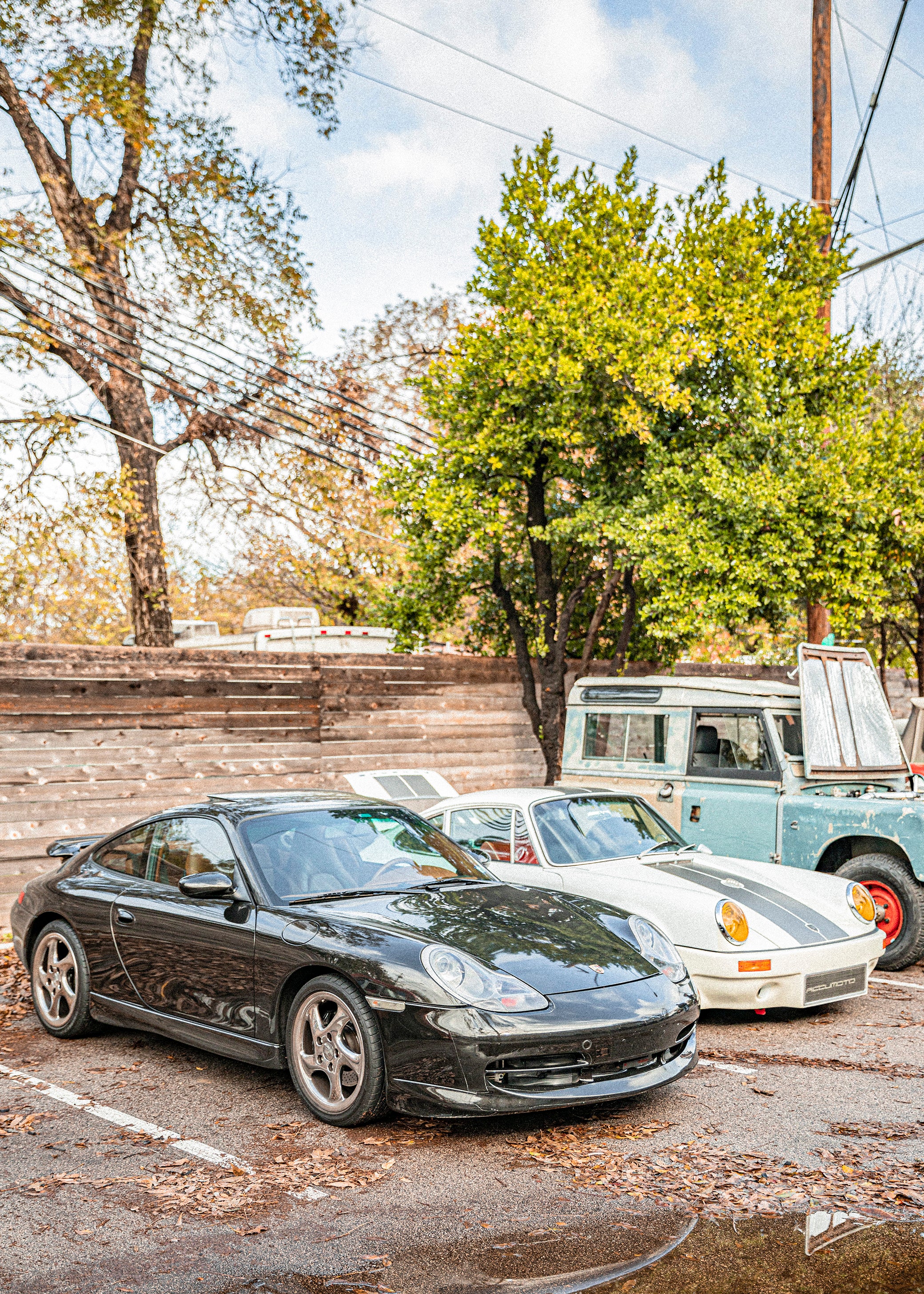 November's Gearhead Sunday was...something else. Maybe it was the holiday season rearing its head, maybe everyone was itching for some family reprieve after Thanksgiving, or maybe it was just a good day to hit the lot at the shop and look at some rides. One thing is for sure; this was probably the most "Gearhead" Gearhead that we've had since we started back up again after our brief hiatus.
Initially, we weren't sure if having a get-together on Thanksgiving weekend would be a good move or a fruitless effort. Still, our intuition told us to go with it, and sure enough, Revival faithful came out in droves to bask in the magic that a full parking lot here at the shop offers. Most of our Gearhead Sundays start pretty relaxedly. Familiar faces trickle in, begin to talk shop, and grab a taco. We give some tours, kick some tires, sip some coffee, oooh and ahh, and have a full-house before we know it. Last Sunday, however, we opened the garage doors and were greeted by a whole slew of motonerds, parked and waiting for us to kick things off. When you open the doors and see a wholly gutted '73 Gremlin AND a Pasha-clad '82 928 within feet of each other, you're in for a good time.
Walking around talking to everyone this month spurred a feeling of camaraderie that moved us, and we can only chalk it up to the electricity of the attendees. Everywhere we turned, there was an excited enthusiast of sorts, standing proudly next to their machine, looking at a friend's bike,  and in one case offering rides in their Ural Gear-Up (Side-Car bikes are due for a comeback any day now). Needless to say, we had a blast.
Thanks to everyone that came out to November's gearhead; enjoy the gallery, and see all of you in December!
Check out our recap from Gearhead Sunday in October - click here.