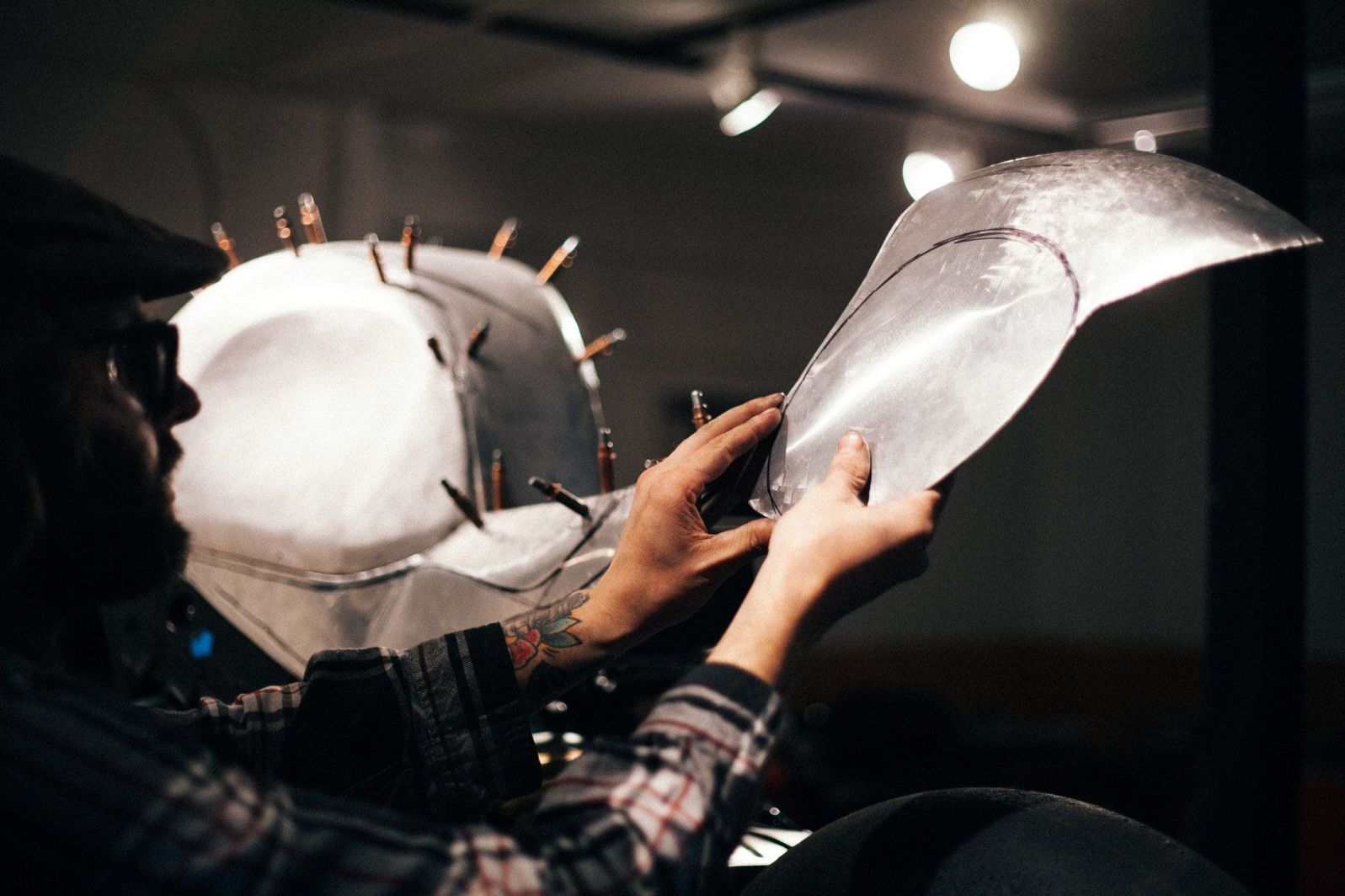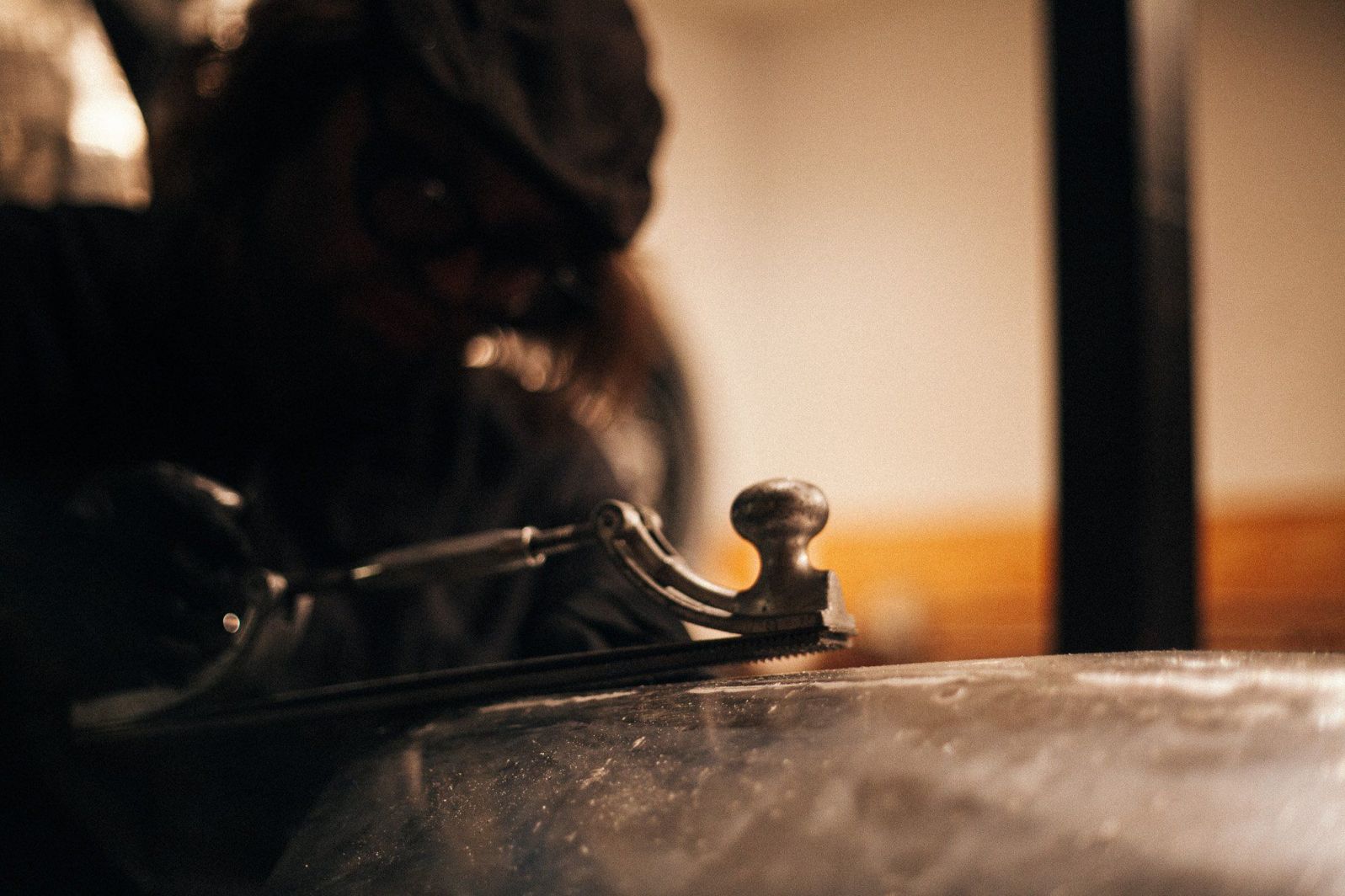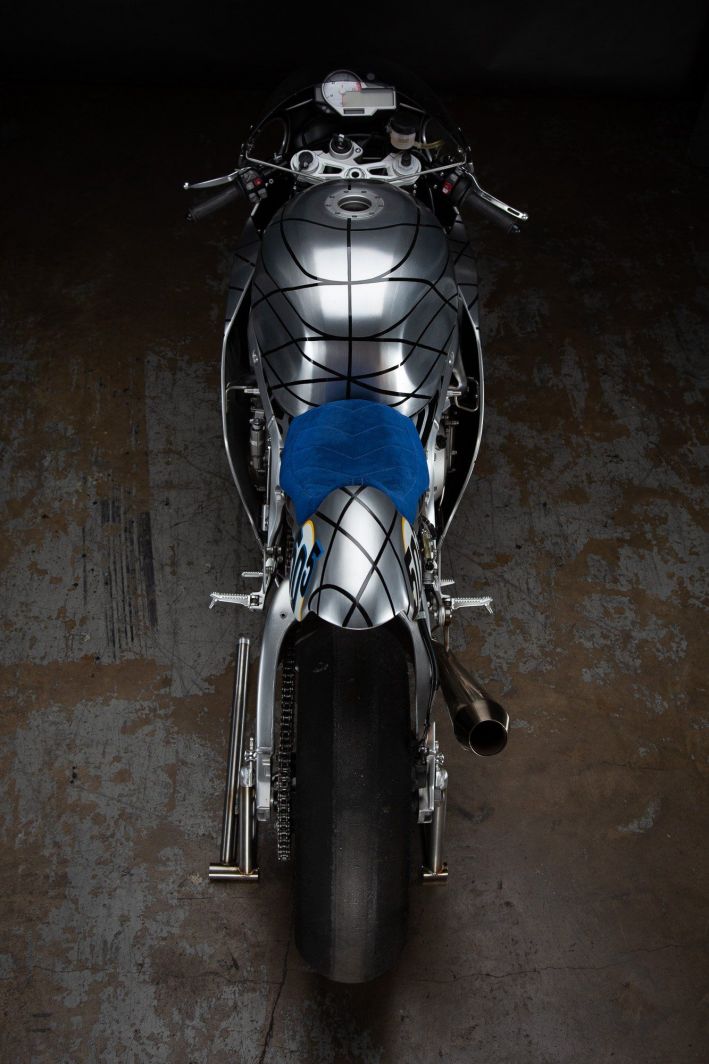 Back in March 2015 BMW invited Team Revival to ride the newly relaunched and revamped S1000rr at the famous world-class racing circuit in Revival's backyard called "The Circuit of The Americas". Needless to say we jumped at the chance to ride a trick modern 200hp tech-loaded bike on one of the best racing tracks in the world!
Prior to that day my modern sportbike experience generally consisted of blasts on a friend's mid-90's modded R up and down the highways scaring the crap out of myself at 160mph in short bursts. I quickly decided back then, in what must have been 1999, that sportbikes simply were not for me! My total lack of self-control and total addiction to finding the absolute edge of any machine I piloted meant that riding around on something that fast and powerful simply was not something I could live through. Instead, my appreciation for vintage machines and their easily mastered 'slower pace' kept me on older motorcycles and kept me generally safer by appreciating the finer points of incremental technology changes in the very analog world of pre-1980's motorcycles. I even developed a taste for pre-war bikes and beyond and the rest is Revival Cycles' history.
Fast forward to 2015 and BMW puts my leather-clad butt on a 200hp rocket ship around COTA and everything changed! I saw the light. The light of technology, power, grace and absolute superiority had me converted! 2015 was the year BMW re-launched the S1000rr with 200hp, a lightened chassis, massaged suspension geometry for smoother handling, wheelie control, quickshift pro clutchless upshifts and downshifts (ie. auto rev-matching), active ABS, active lean angle suspension and traction control etc. etc. etc. All this technology, that I could barely comprehend, made this mammoth machine an absolute docile kitten under extreme conditions even with an amateur like myself hastily thrown on top of it.
After that cold spring day exceeding 170mph on the back straight over and over and over at COTA the die was cast.....Revival NEEDED an S1000rr! I told the BMW marketing staff that they would either need to give us an S1000rr or we were going to buy one to recommission as a track dweller only and in the vintage style of Revival. We wanted a bike like this to RACE and to hopefully race OFTEN. Months later our chance came. We managed to get the right deal on one and we brought home an all blacked-out brand new machine with 3 miles on it. Now....the only problem was that we needed to get past the mandatory 600 mile break-in period whereas the ECU limits the engine to 9k rpm and what equates to about 150 hp. This is fast, but not NEARLY what it is capable of. The best way to get it going and put the miles on it?? We decided the track was the best place for a machine that was destined for the track anyway.
So, our shop manager Chris took it out to the track and Texas World Speedway and did his damndest to break it. Apparently 140 mph is full on top speed on the bike before being unleashed and Chris and a certain ex MotoGP Champion and friend of Revival's did all he could to get it above that speed and simply couldn't. A few more long rides through the hill country and FINALLY we got the bike over 600 miles! We immediately returned it to the dealer who re-flashed the ECU and all 200 horses were unleashed!
We brought the bike home in the van directly from the dealer and immediately ripped off all the fairings and rear subframe to start the process of totally changing the look and feel of this modern rocketship. That was the last time it ever saw the street as we started the process of making it into a track-only machine.
From the beginning we realized that BMW had gotten the engineering and mechanical part of the equation spot on perfect and no matter what we did outside of a few mods to exhaust and ECU tuning, we simply could not improve on what it came with from Berlin. Instead, we chose to focus all of our energy on the aesthetics. This is the opposite of our normal routine to attempt to rethink everything, but this bike was simply well outside the norm of anything we had ever done. Andy, our head fabricator and I have a penchant for the mid-80's to mid-90's GP bikes of Freddie Spencer, Wayne Rainey, Kenny Roberts, Kevin Schwantz and many others. Those big bulky fiberglass fairings and swooping bodywork made for a great initial start to the design. We constructed a stainless rear subframe that housed all the electronics, a new lithium-iron battery, the engine ECU and a few sensors that keep the machine in check. From there an overall body line that incorporated a modern kick-up tail, but with the vintage throwback of a number plate area. From there a full allow front fairing, side fairing and belly pan were all carefully shaped by hand from aluminum and organically shaped to shapes we thought truly suited the frame and and powerplant of the modern machine underneath.
We also cut the entire top off of the full alloy factory tank and shaped a new higher capacity fuel tank that would hold a full 6 gallons to give us the fuel capacity to go endurance racing. That is, after all our entire intention with this bike, to RACE IT! After fashioning a custom header-back exhaust from stainless and an oversized vintage style muffler we went about tearing the bike down for final finishes. The biggest problem aesthetically from where I stood was the anodized black aluminum frame that was rough and cast and simply did not fit the look we were going for. This mean the entire bike had to be ripped down to the frame so that we could painstakingly spend many many hours bead-blasting and then hand sanding the entire frame to smooth out its finish and help it to blend in with the new hand-finished bodywork as well.
A few weeks later we reassembled the bike with new Hayes billet alloy front calipers and a color scheme was set in motion. We hand-stitched a new bright blue seat material onto the custom seat pan and then took it to the track! We raced it bare at COTA with nothing more than a few vinyl stickers proclaiming it as a Revival bike, but although it performed flawlessly, it simply didn't seem 'finished'. A few months later I had the idea to hire our good friend and inspirational artist Nico Sclater (aka: Ornamental Conifer) to come to Austin and spend a week with us putting his hand-painted touches on the bike. I called him up and he said he'd already been spying it on the internet and was keen and intrigued by it, if not a bit intimidated by the notion of being set free with it to permanently change its look. He flew to Austin and the work of FINALLY finishing this personal project and almost 3 year long project was begun. Nico came in with ideas of vintage Porsche paint-schemes, haphazard trackside number changes and additions and 1970's geometric patterns. I loved it....we talked, he sketched and he was set free. 3 days later after many cigarettes and a few beers Nico declared it finished and hit the road leaving us with what feels finally like a complete machine.
At the end of the day our little track bike weighs less, has more horsepower and I think is a hell of a lot easier on the eyes than the factory bike and even mere mortal like me and the rest of the team at Revival can jump on it and rip long thin black strips down the straightaways at COTA and look good doing it. Thanks to BMW, Ornamental Conifer and to team Revival for having the patience and perseverance to finish this endless project that we totally love. Our S1000rr is currently in a crate headed for the UK and will be on display at the Bike Shed show this weekend and then will take a bit of a tour around Europe this summer for Glemseck, Wheels and Waves and a few other appearances with it will hopefully be sprint raced and heard screaming through the gears!