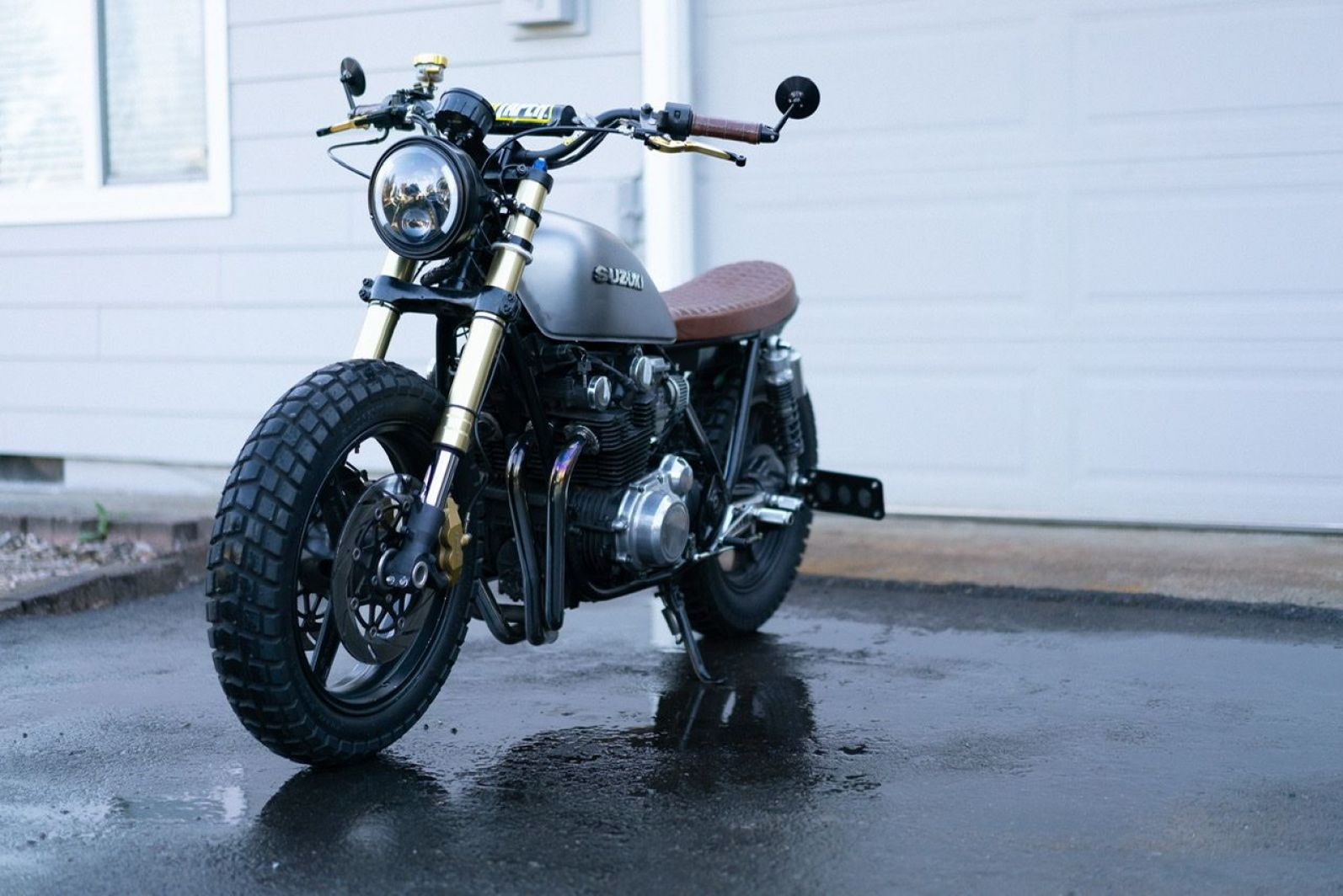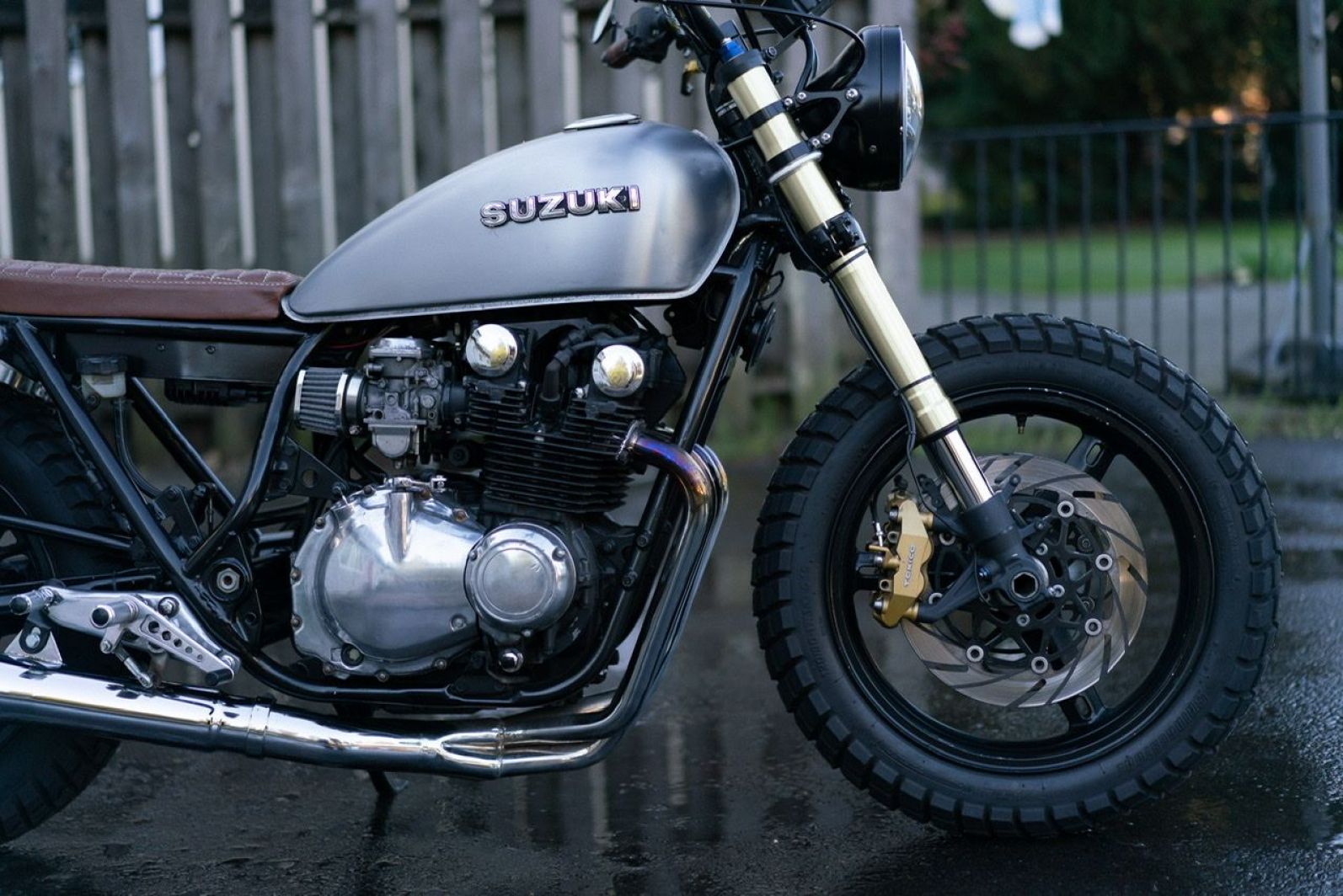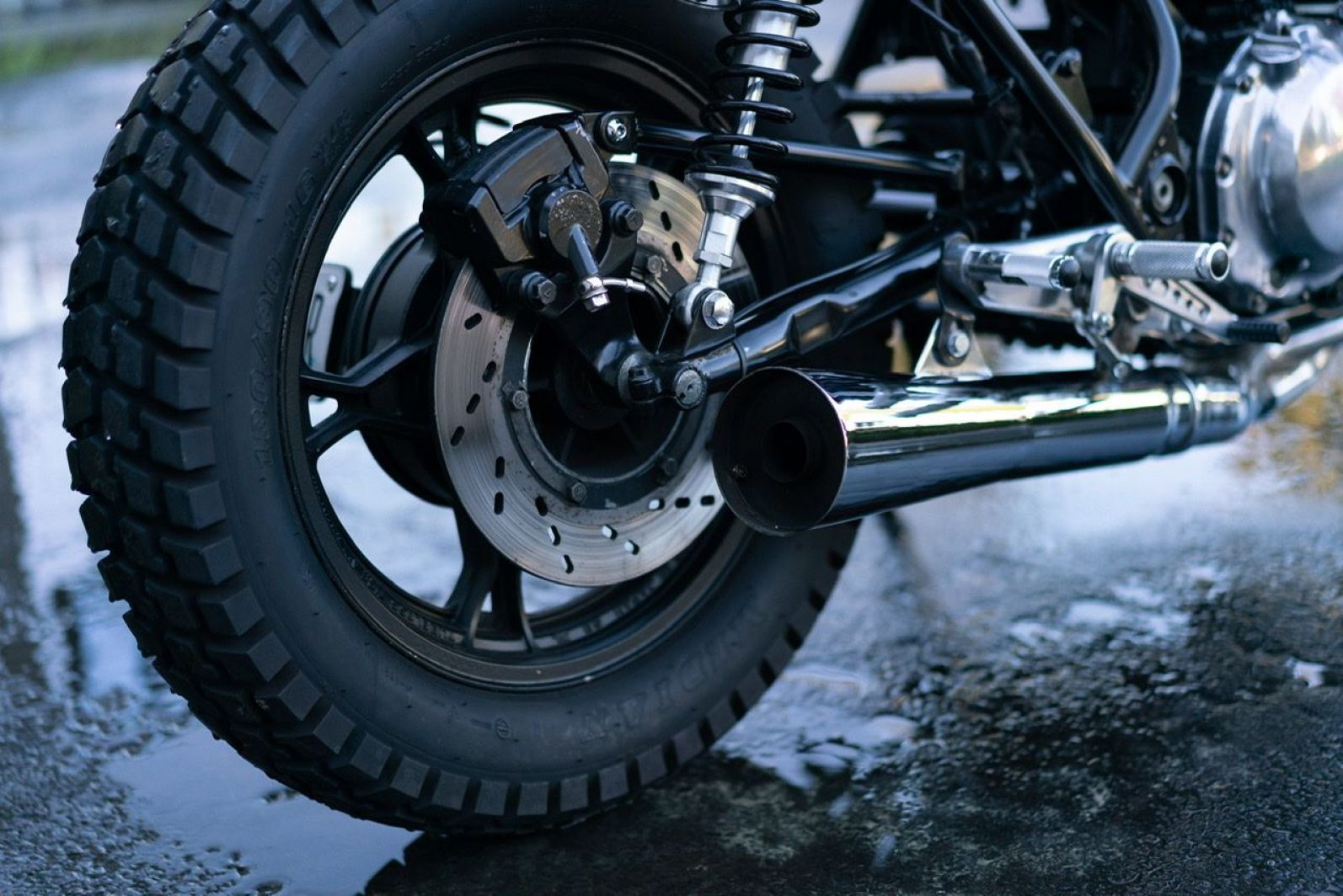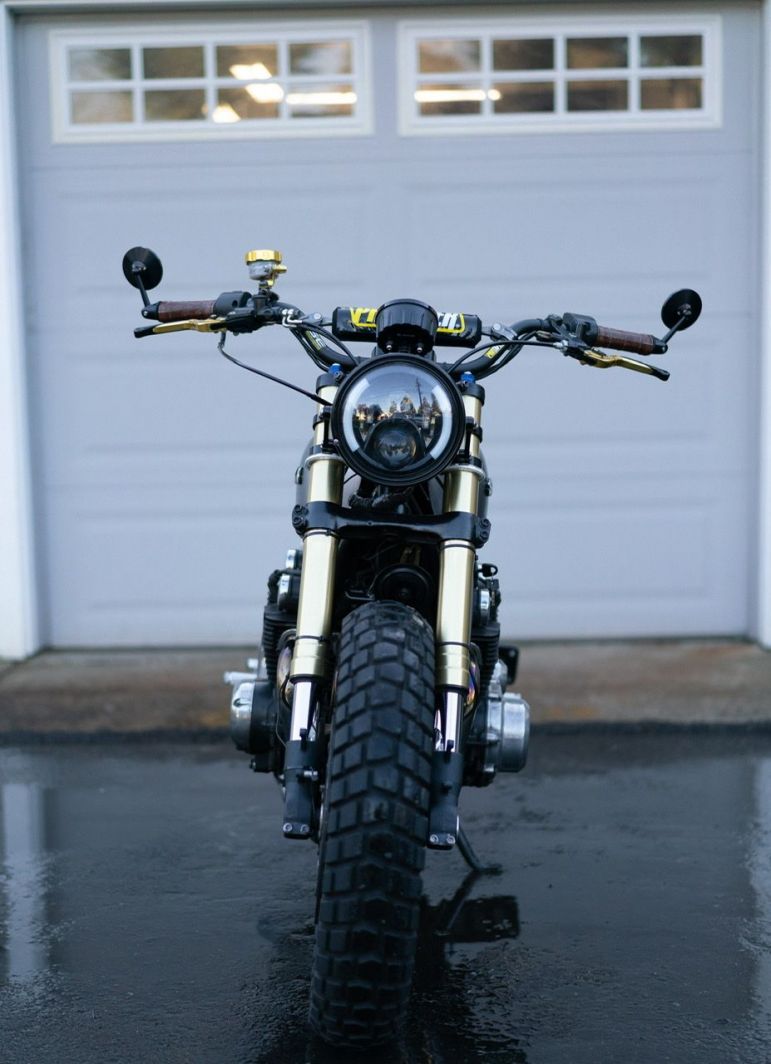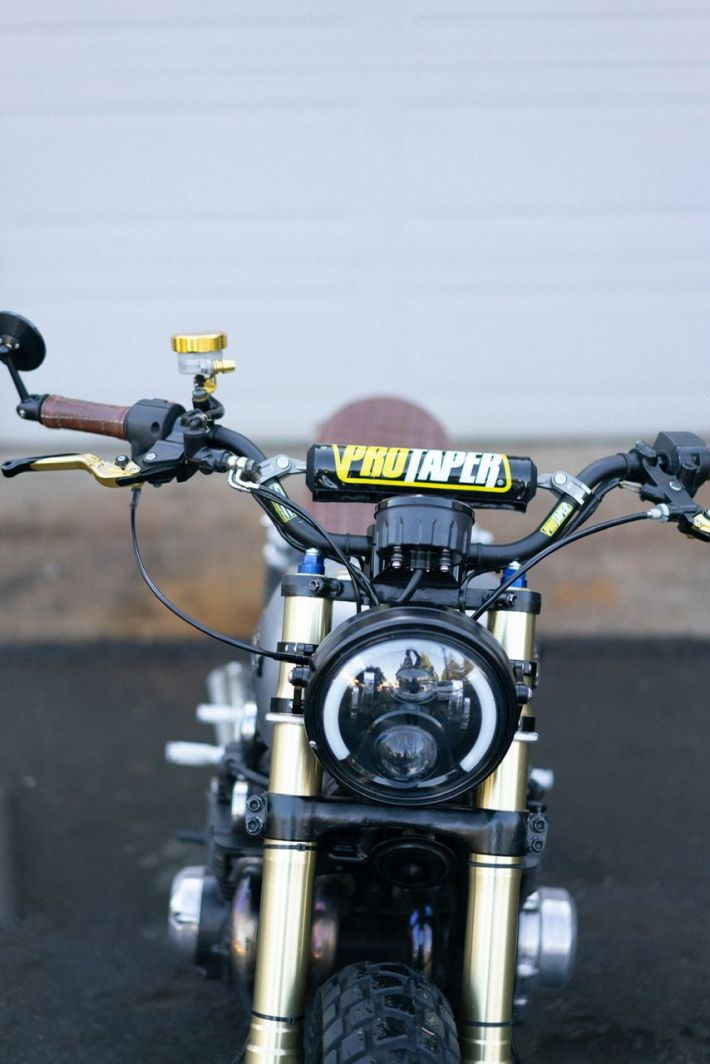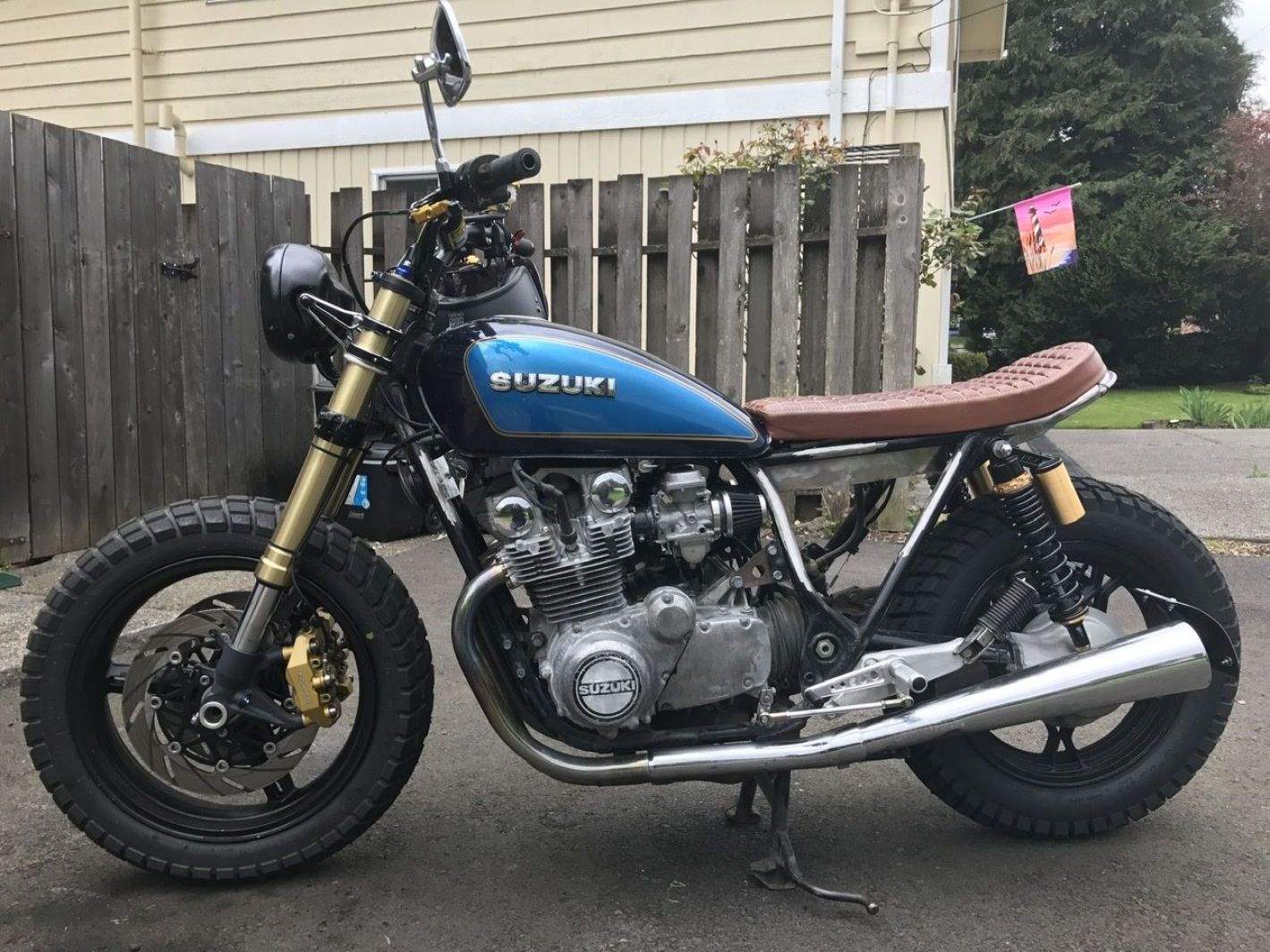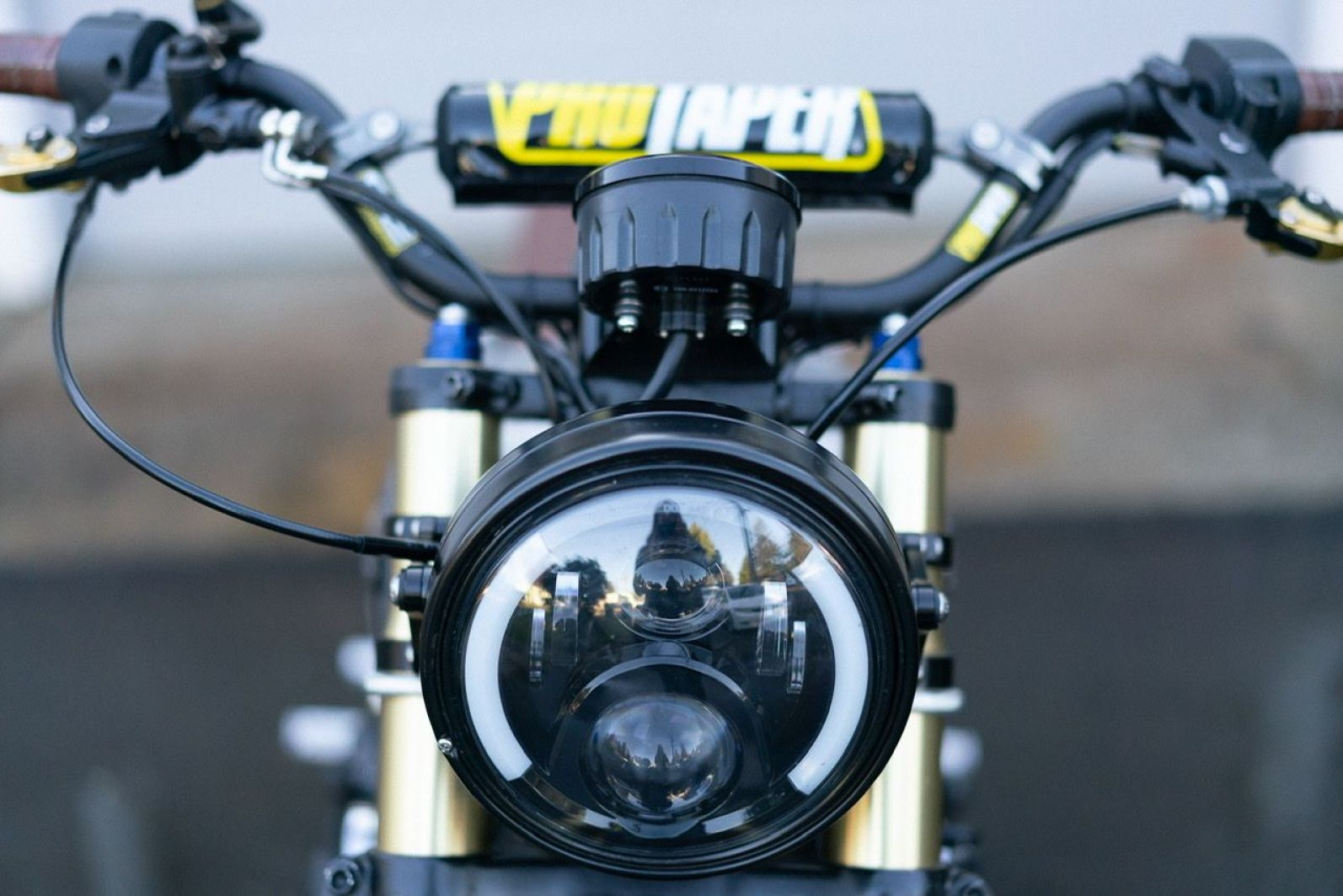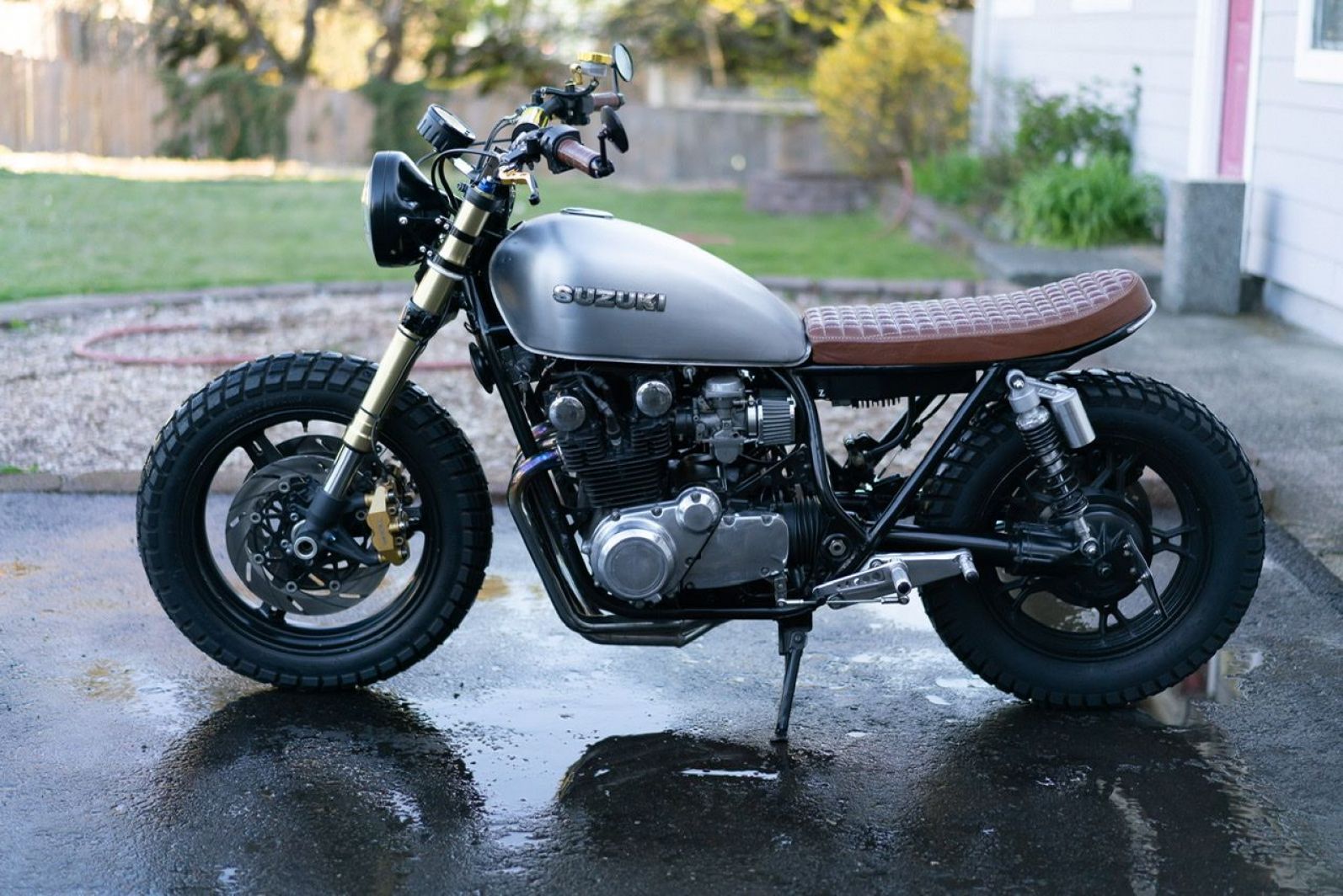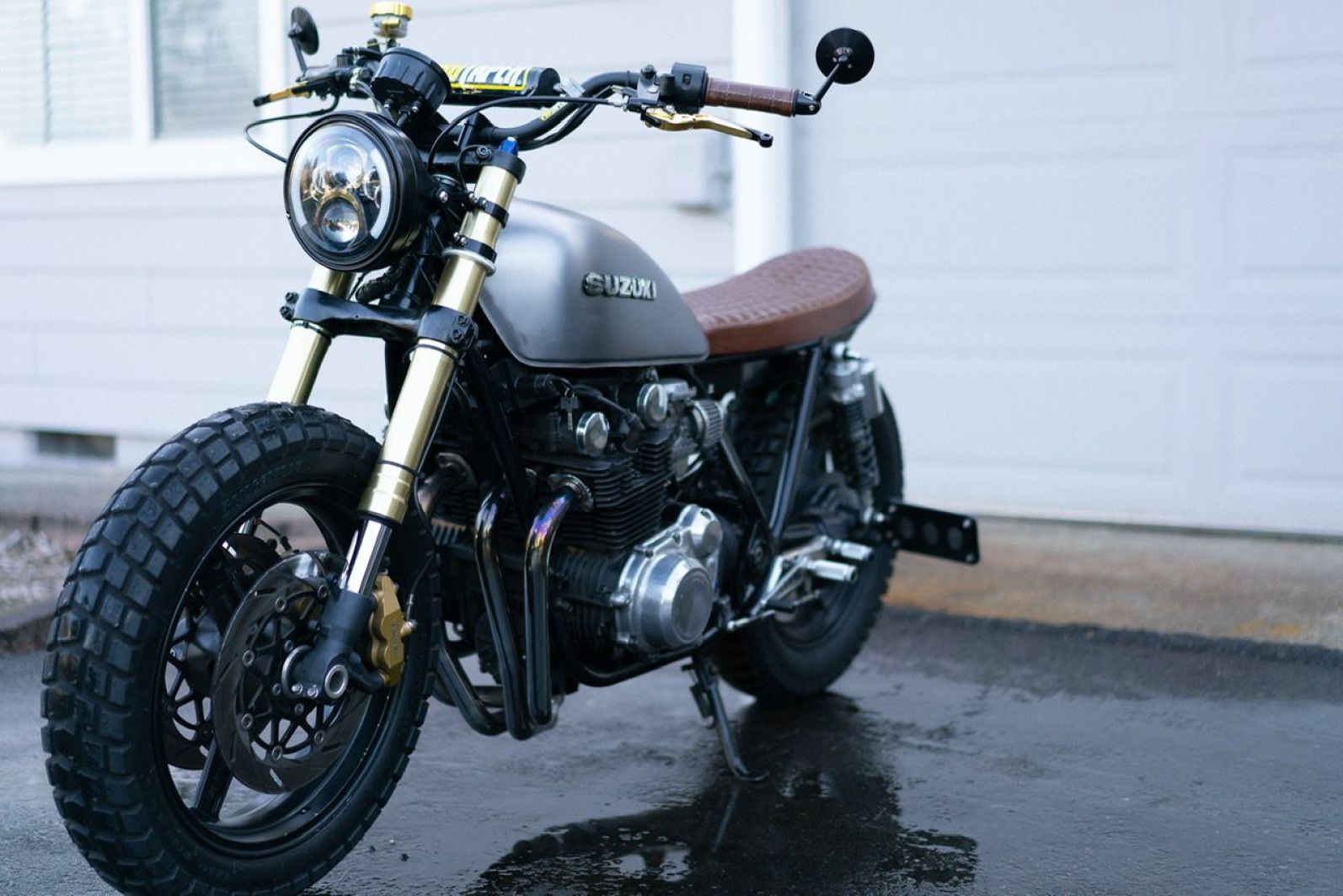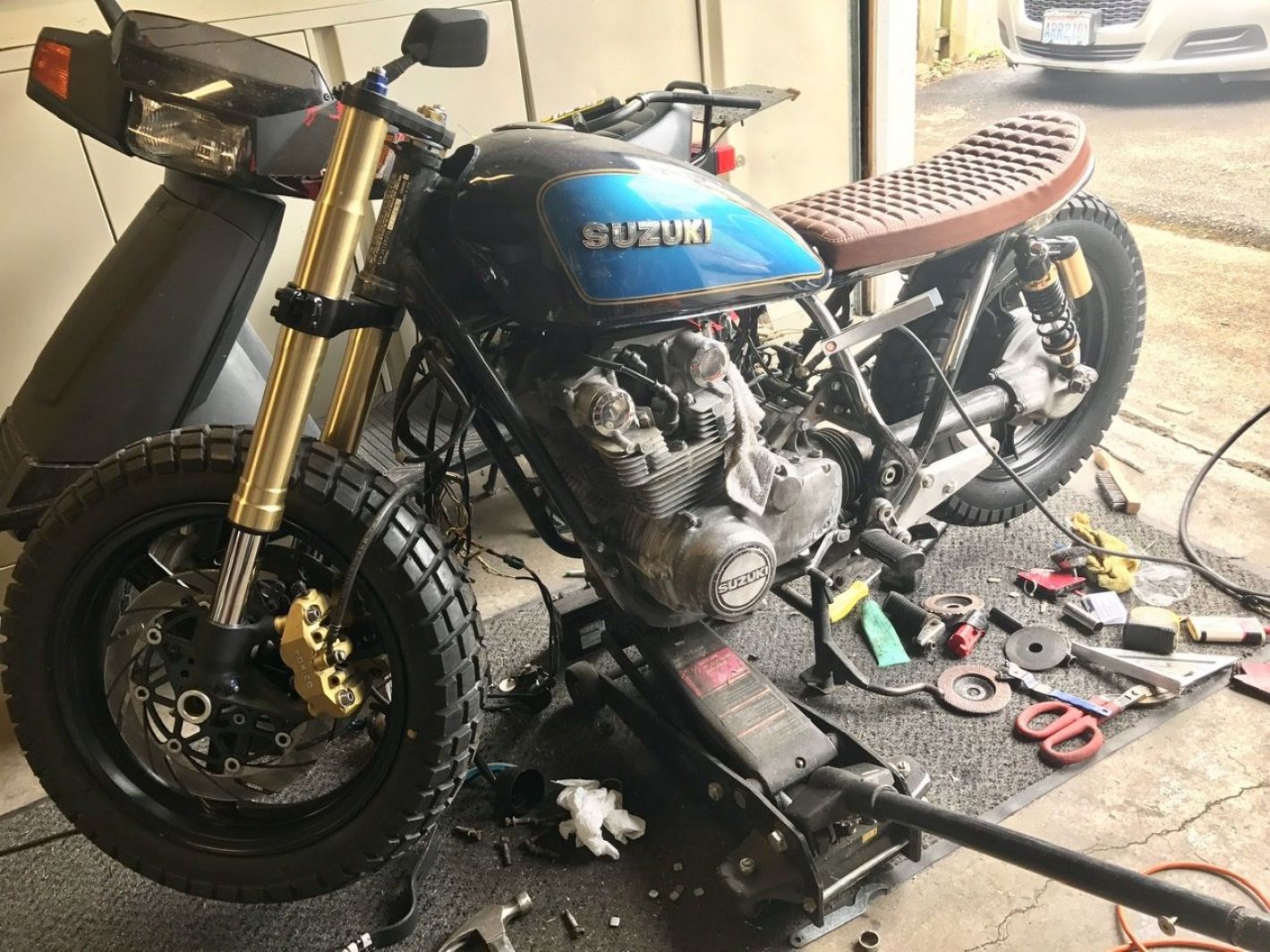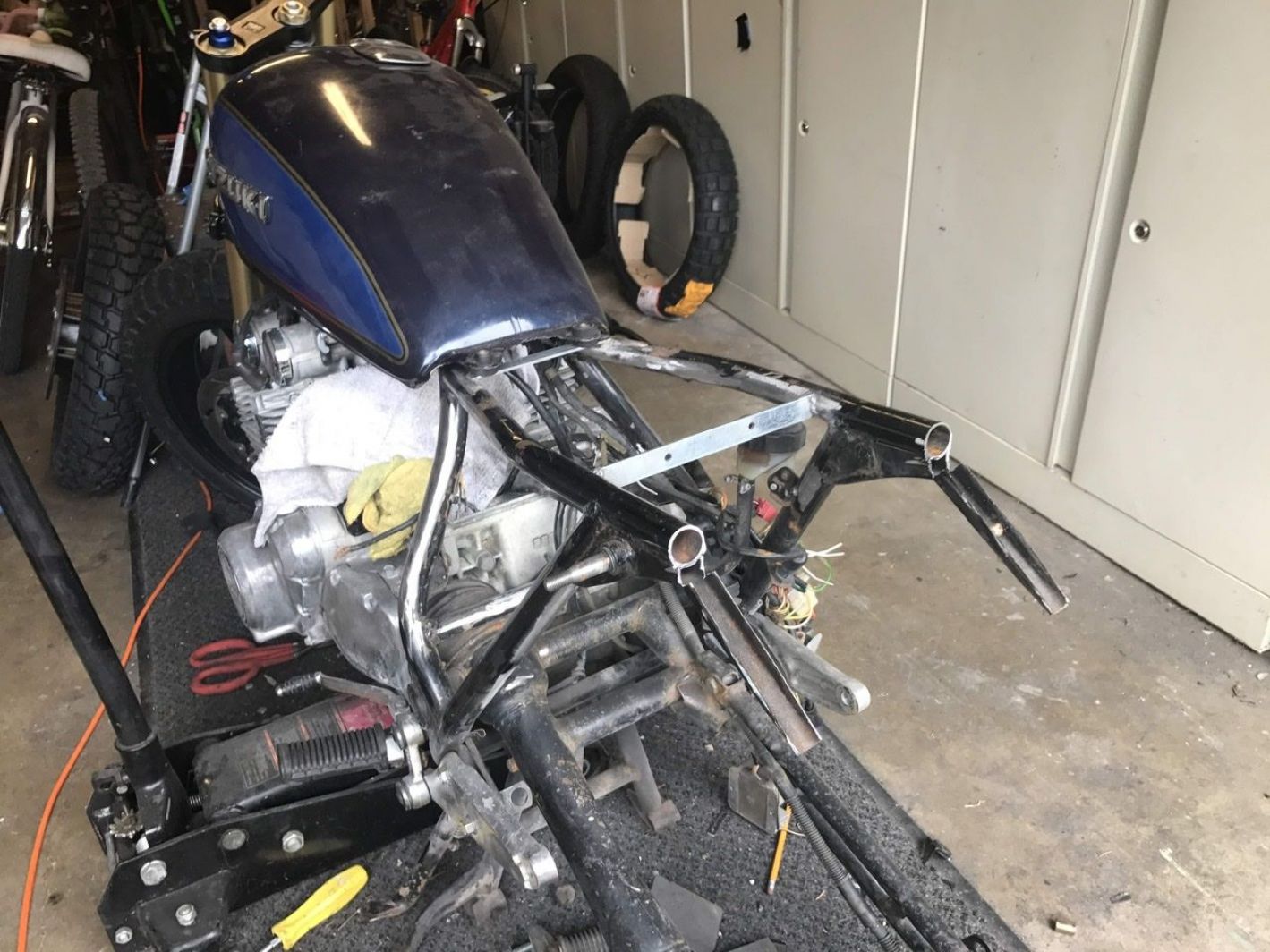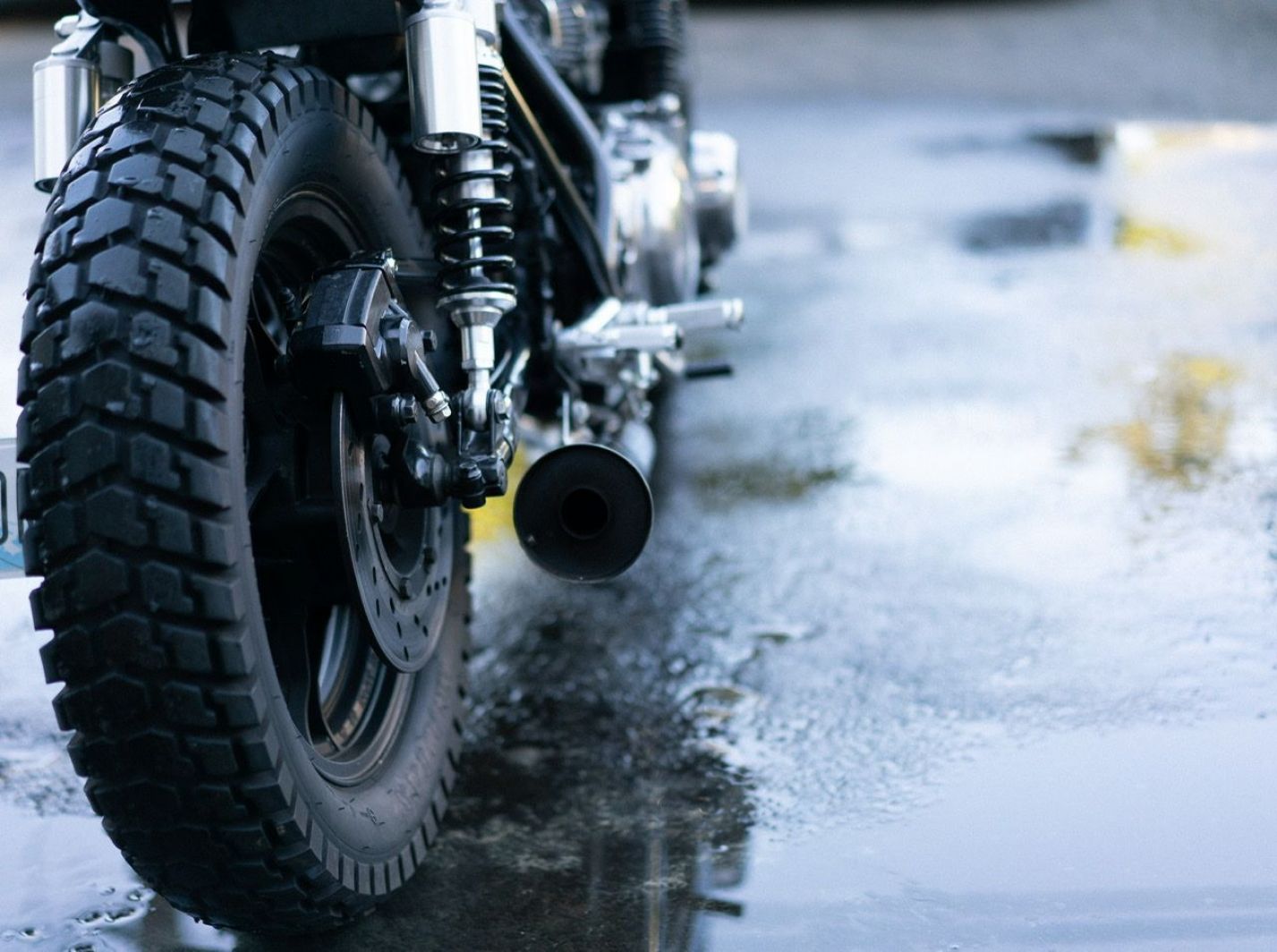 Over four years ago, Steve and his son started looking at bikes on Instagram, dreaming of building their own. 
"We were looking at a lot of cafe racers and loved the 80's vintage style. One day, I decided it was time to stop dreaming and start working."
He managed to pick up a 1982 Suzuki GS650 for $500. It had low mileage, but was not running. Over the next six months, the two of them got started on the bike. Doing all the work themselves, including the wiring, welding, and fabrication.
With low miles, the engine didn't need to be cracked open. Steve re-jetted the carb and added after-market pipes.
He cut the frame and fitted a new rear hoop. He found some GSXR forks and modified the triple trees to hold them.
He dove into the electrics, fabricating a battery box to  house the Antigravity battery which is tucked neatly under the seat. He fitted a Rick's stator and reg-rec to accommodate. He made a full LED light conversion and custom made a mount to house the Acewell speedo.
Using Revival kits, he replaced all the control cables and brake lines and fitted new controls on the replacement bars which he finished off with Oberon bar end mirrors. He used a Tuffside seat and matching grips.
Finally, the tank was stripped of paint, sanded, and brush finished.
The build was challenging, but Steve enjoyed the process. He's more than happy with the result.
"I love my bike and it gets a lot of attention."
But with two builds now in progress as a result of this project, he's currently looking to sell it.