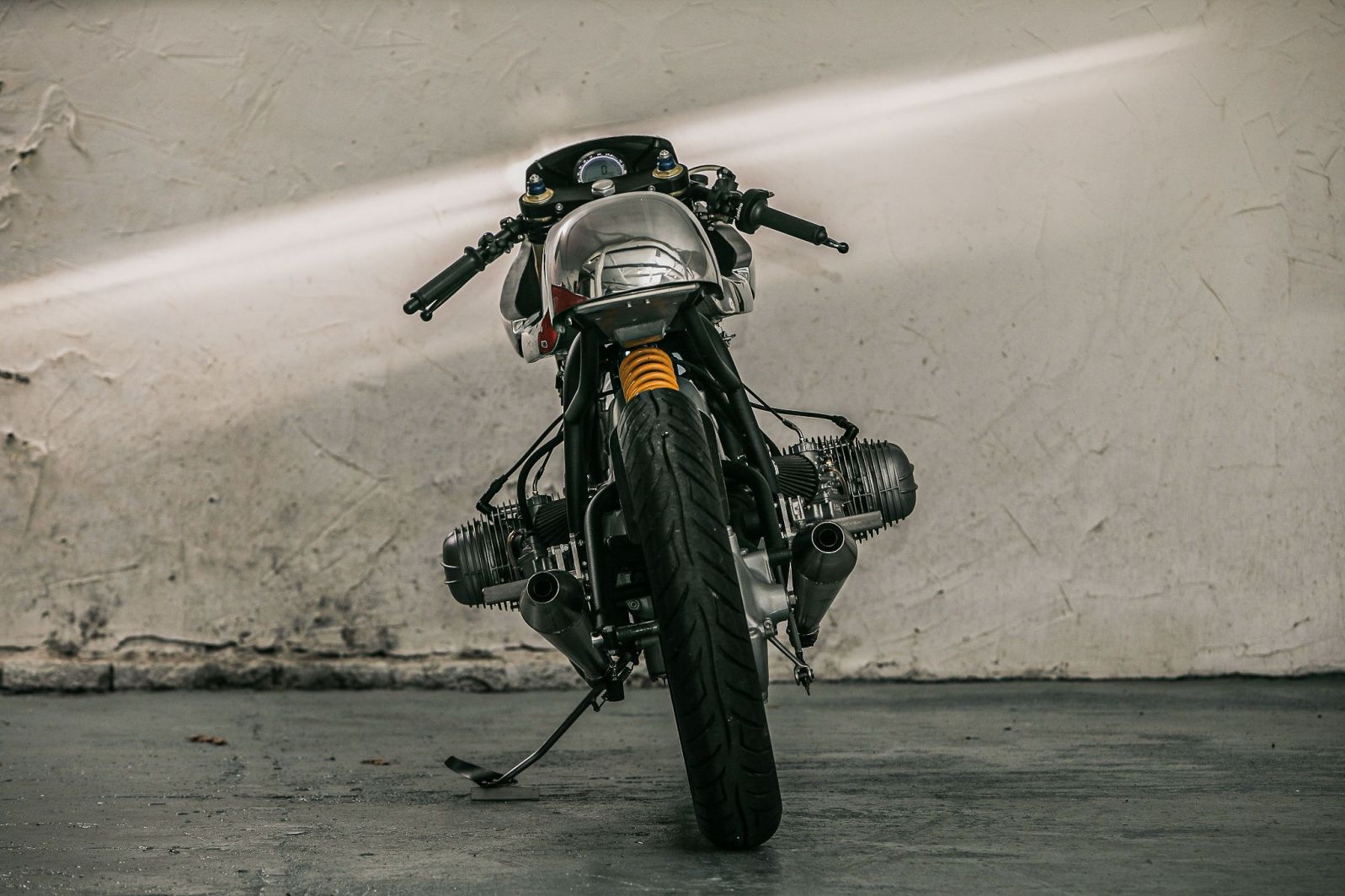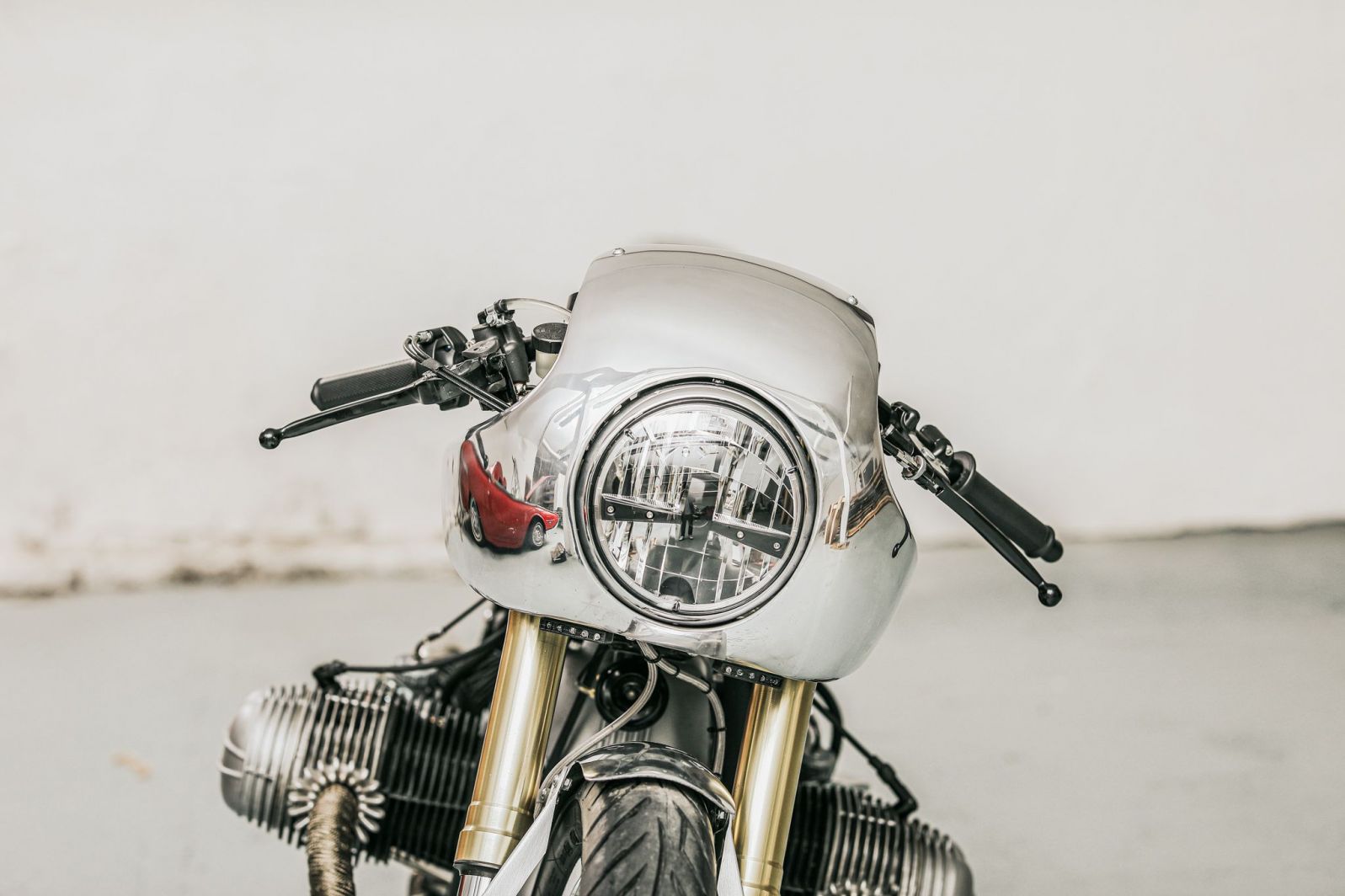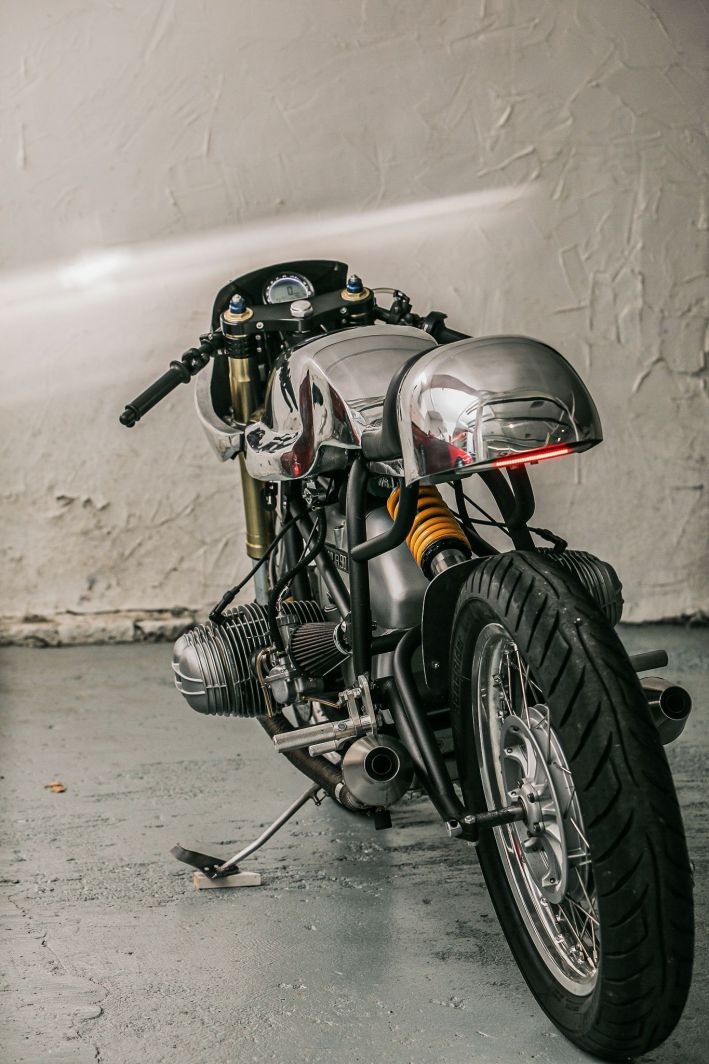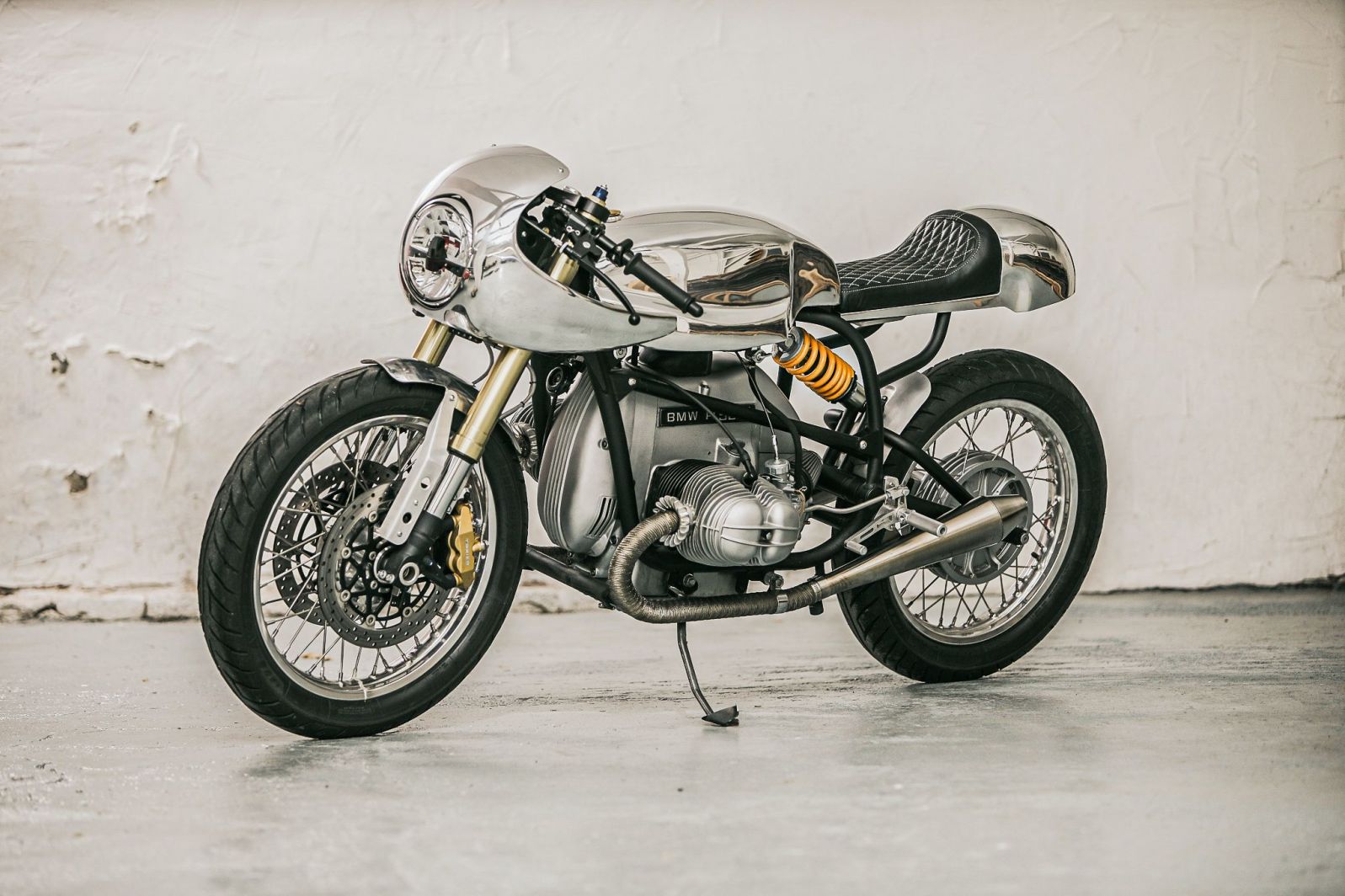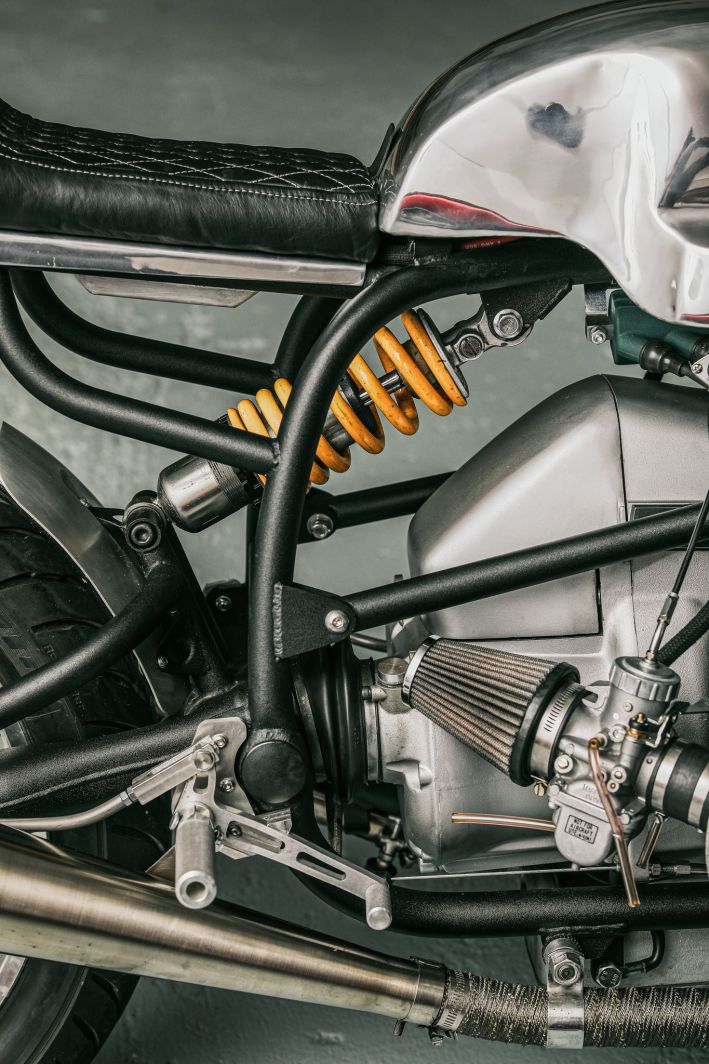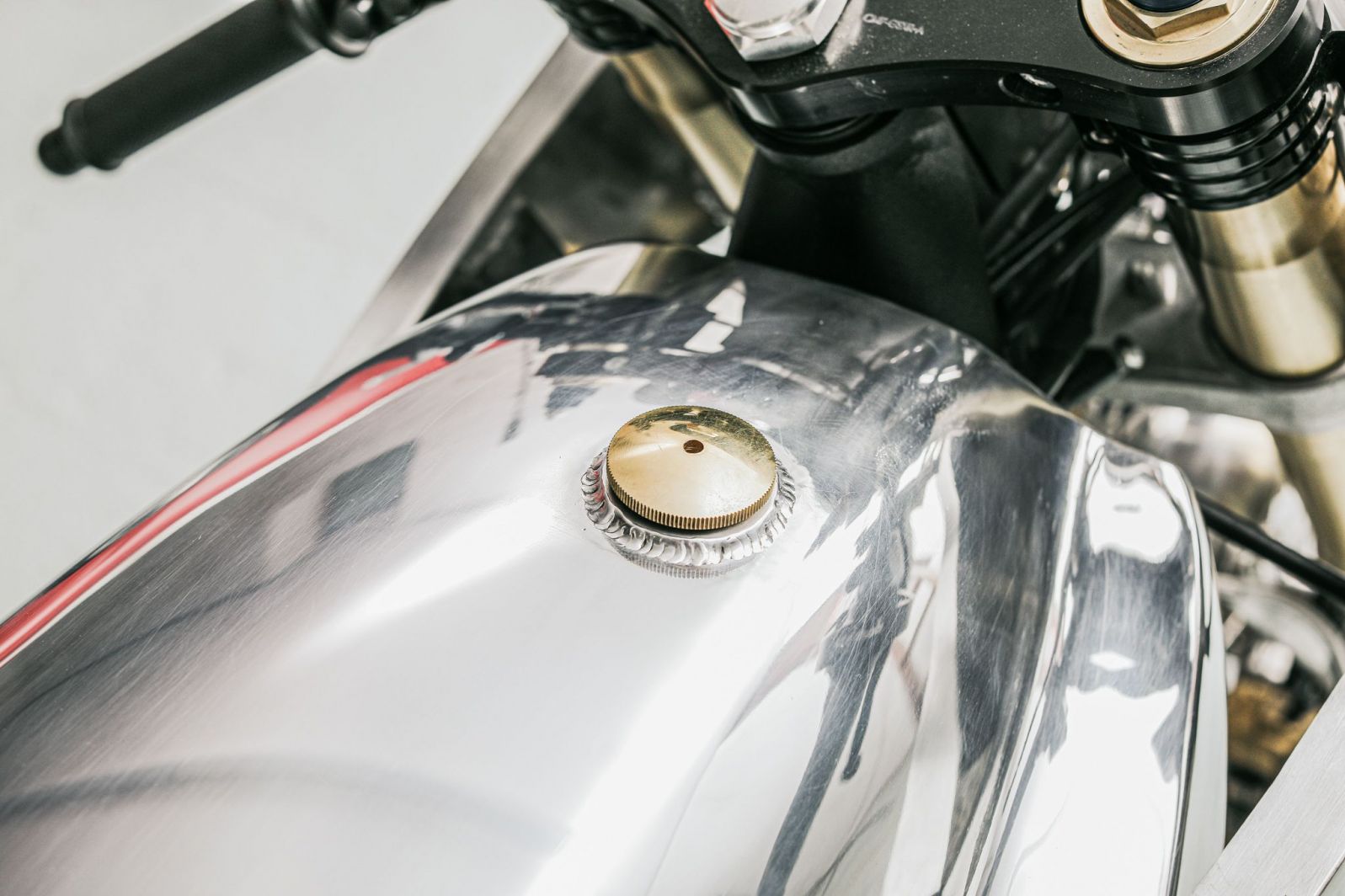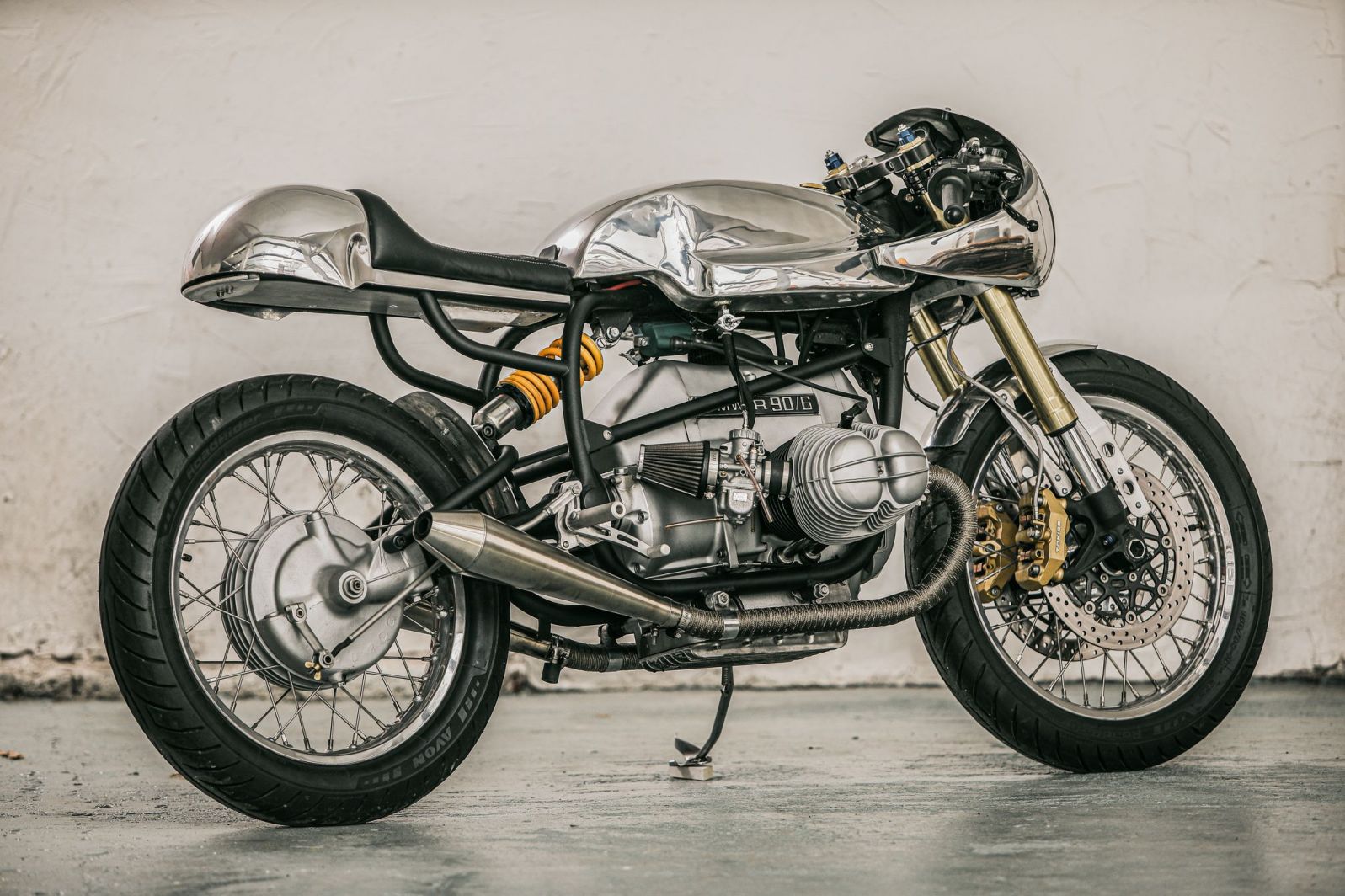 Nick Cologero is a 35-year-old full-time firefighter from Kingston, NY. He didn't grow up around motorcycles or dirt bikes but he's been into cars and motorcycles for as long as he can remember.
"I really like everything with a motor but my parents were not having it."
When he turned 18 he walked into a Yamaha dealer and signed his life away on a brand new YZF-R6. He rode it everywhere for two years until it got stolen. All he had money for after that was a ratty Honda F4 without a title. He ended up buying a frame with a clean title and rebuilt the Honda into a stunt bike on the frame so he could register it. That was what got him working on bikes. A buddy showed him some basics of MIG welding, and he taught himself to be good at that. From there he just kept going working to build his skill set.
Today he runs a side-business called Catskill Mtn. Customs from his home workshop in Olivebridge, NY. He is almost entirely self-taught and specializes in metal-shaping, detailed fabrication work, and complete custom bike builds.
This lovely airhead café racer came to him as an all original complete but rust infested '74 BMW R90/6, completely neglected and too far gone for restoration. This was a commissioned project for a customer.
"I've done a few commissioned builds, but I've never really made any money and don't consider myself a pro builder. The projected budget was $8,000 and it bumped up to $9,000 after discovering the cylinders were trashed. I would rather not publish the final pricing."
Nick was given full creative freedom on the project. He had the idea of creating a tank in the style of a Ducati Imola, but with accentuated features. This was the starting point of the build. The tank, fairing, fenders, and seat were hand-formed from aluminum with a high polished and brushed finish. The custom leather seat was hand-stitched by his wife, Stacie.
Nick fabricated a new rear subframe and swingarm mount to accommodate a Sachs mono-shock from a Ducati. The frame and swingarm were finished in textured satin black powder coat by Prodigy Performance Coatings. The front end is formed from a set of GSXR 600 forks, Cognito Moto front hub, steering stem, and top triple tree clamp. The rims are original BMW aluminum, the stock rear hub was rebuilt and re-stitched with Buchanon stainless spokes, and re-shod with Avon rubber.
The engine was stripped and rebuilt with a Seibenrock 1000cc performance kit. Nick fitted a Boyer Microdigital ignition with a Dyna Coil. He fitted new Mikuni VM carburetors with K&N filters. He hand-shaped the rear engine cover for shock clearance. He titanium wrapped the stainless pipes and fitted 18" Cone Engineering mufflers.
Nick fitted an M-Unit with new wiring harness hooked up to a Shorai battery. He used an Acewell Speedometer and upgraded to LED lighting.
Nick used an M-Unit, wiring kit, rear tail-light, handle-bar switches, and Domino dual-throttle from Revival.
"I especially appreciate the M-Unit wiring kit. I have a small shop, and I don't need 50 spools of colored wire hanging around. I've purchased several of those kits for different projects, they're awesome."
He fitted folding aluminum rearsets, billet aluminum clip-ons, and billet aluminum momentary switches. He repurposed Suzuki levers and master cylinder.
Nick's biggest frustration was time management. With a full-time career as a firefighter and two small children, he was starved for time to dedicate to the build. It took a year to finish, but it became worth it when he finally assembled the rolling chassis.
"It's always exciting when you have a rolling chassis on the ground with the tank and tins all shapes and in place. I'm pretty happy. Of course, I only see the flaws and things I want to improve. However, it really is a blast to ride, and gets a lot of attention anywhere it goes. The old airhead is such an enjoyable engine, and it pulls way harder than I expected."
This is the first bike Nick has built that is staying local, so he's pretty excited to see it around and hopefully commandeer it for a quick ride!