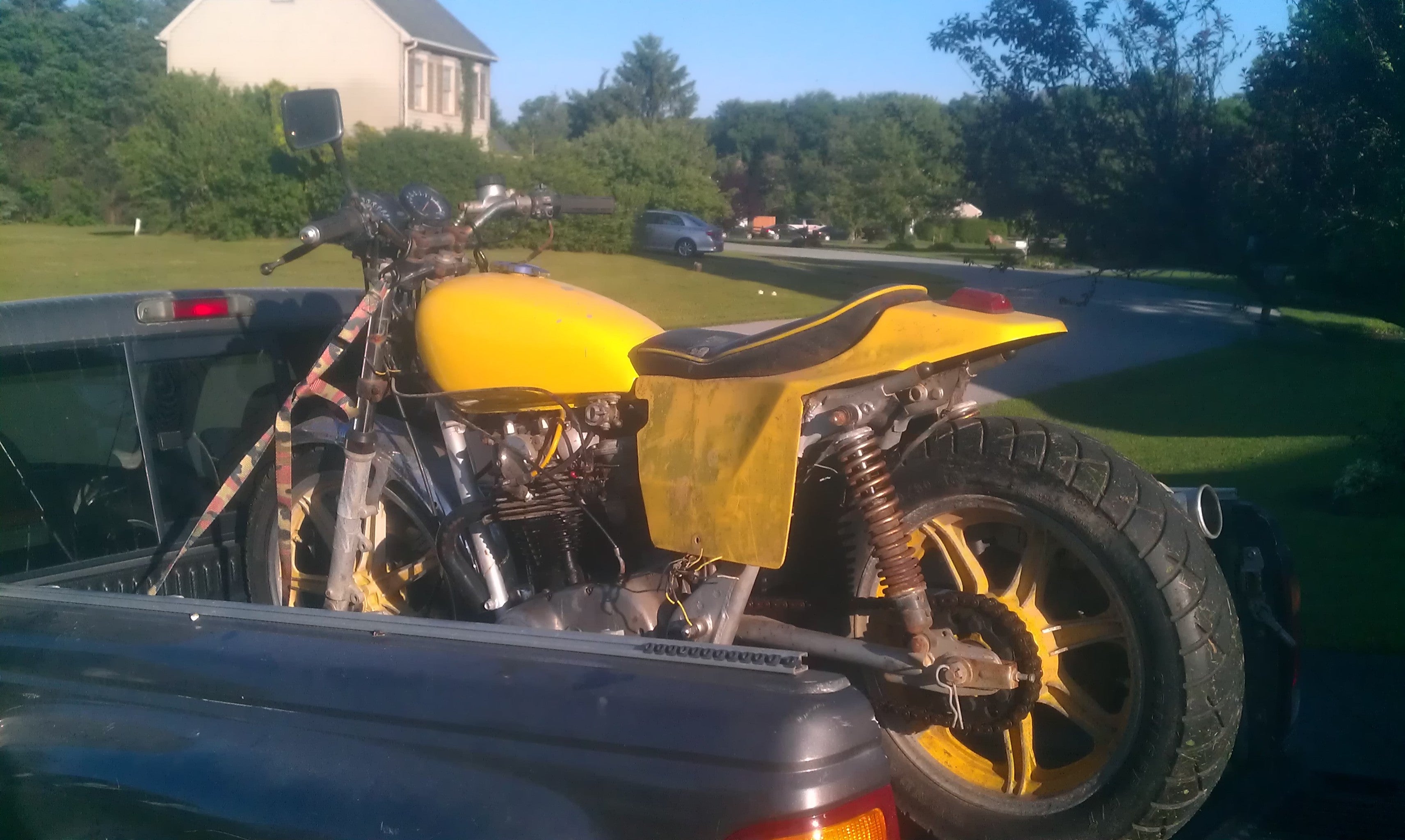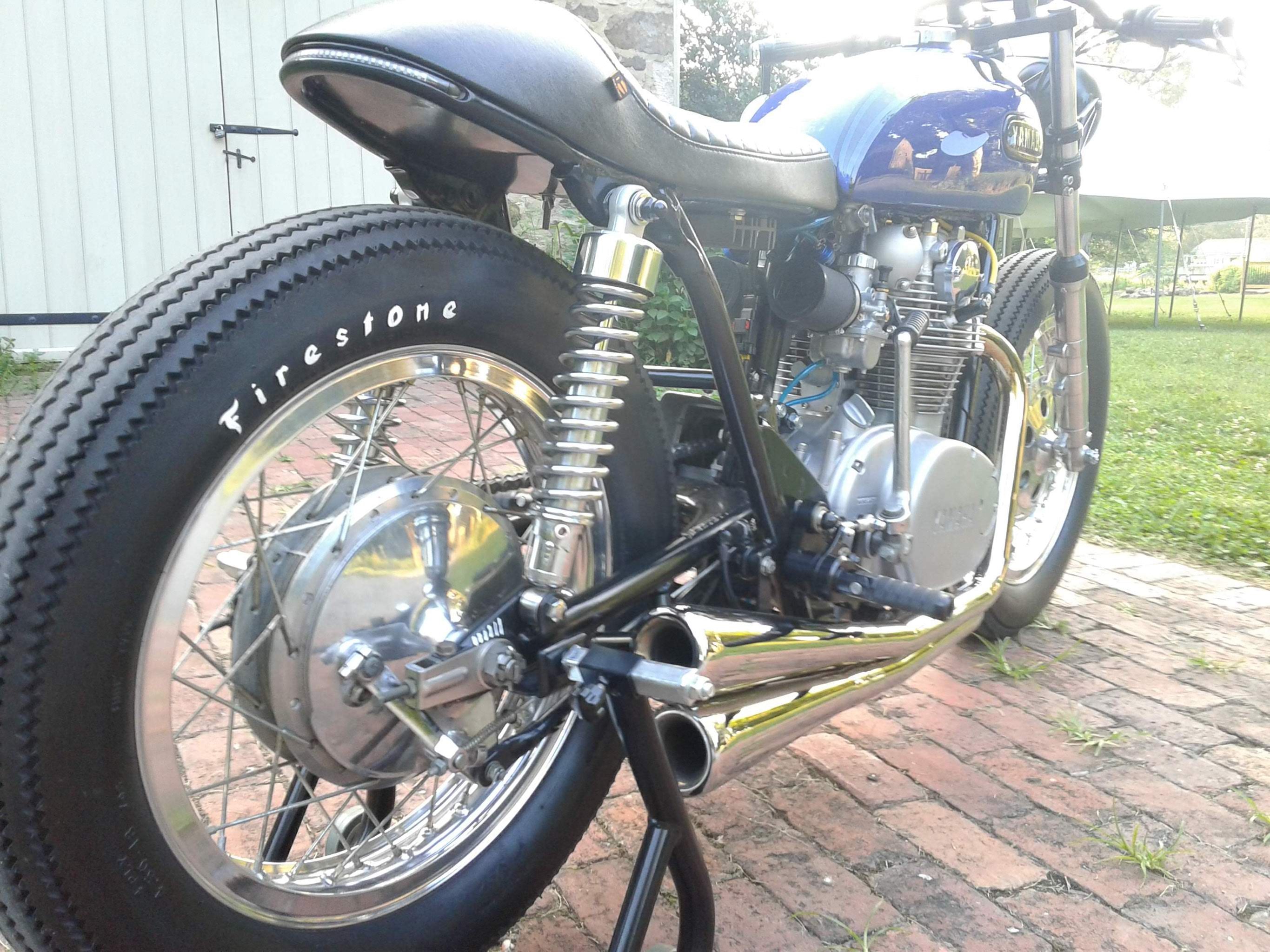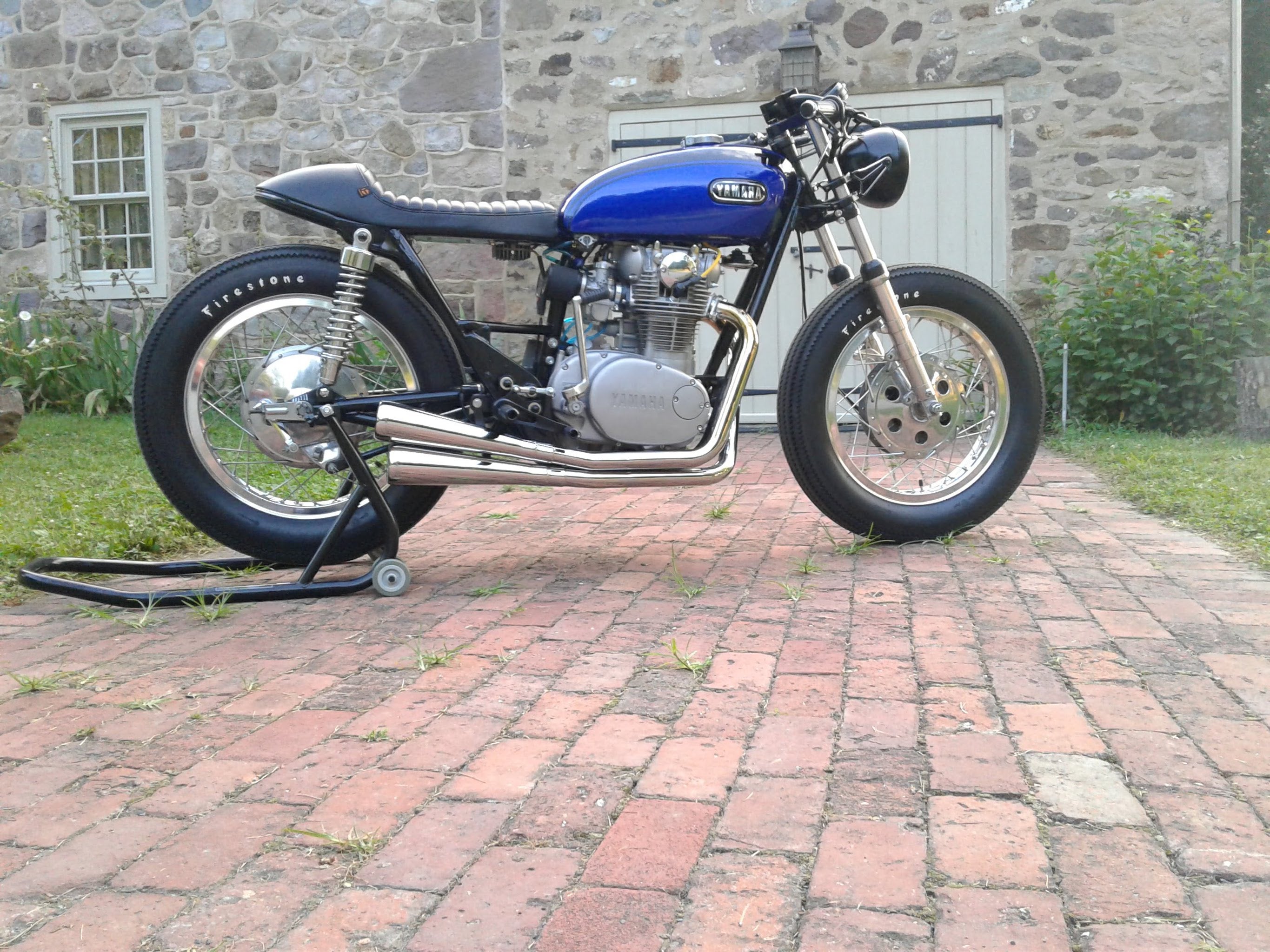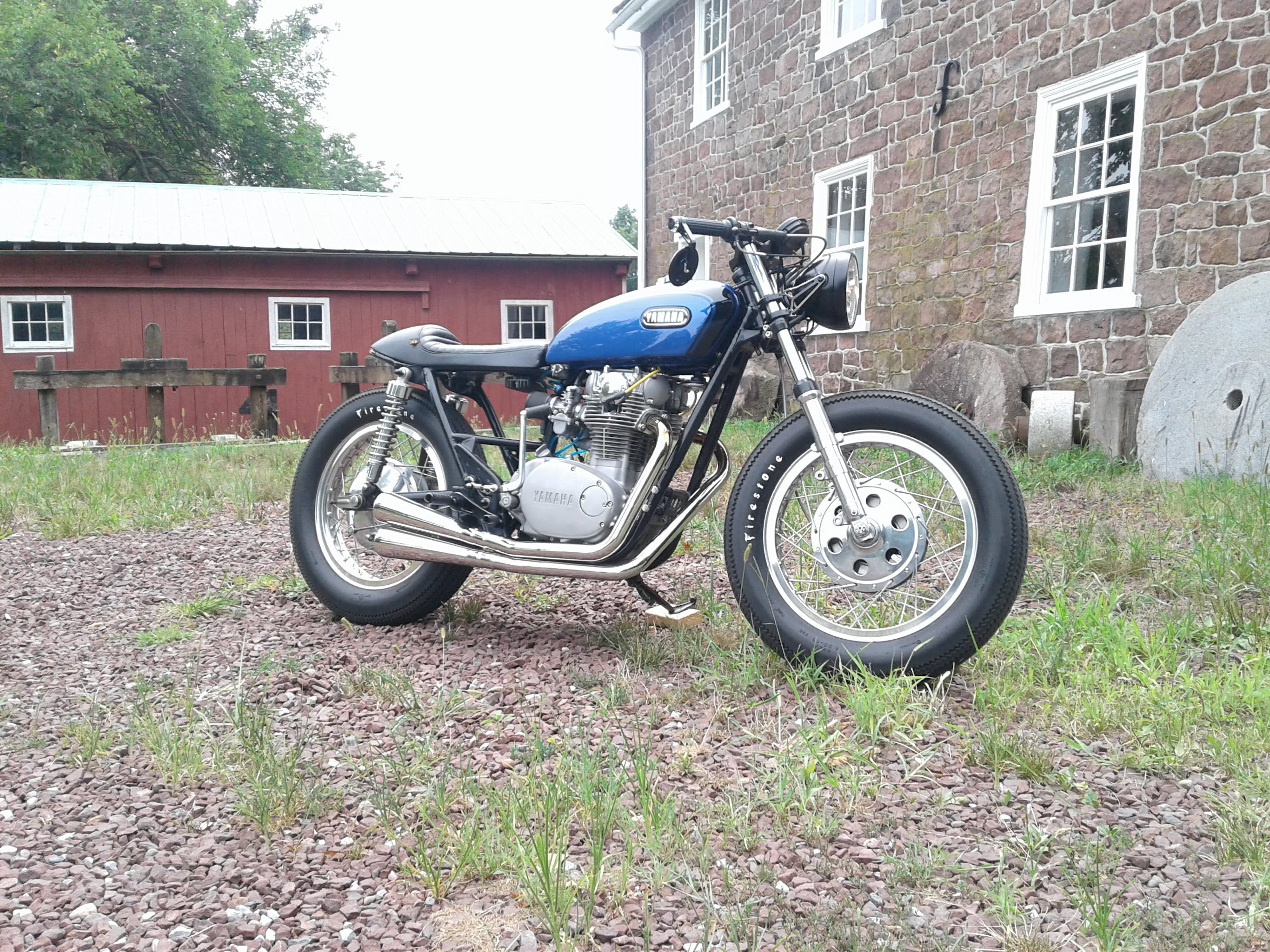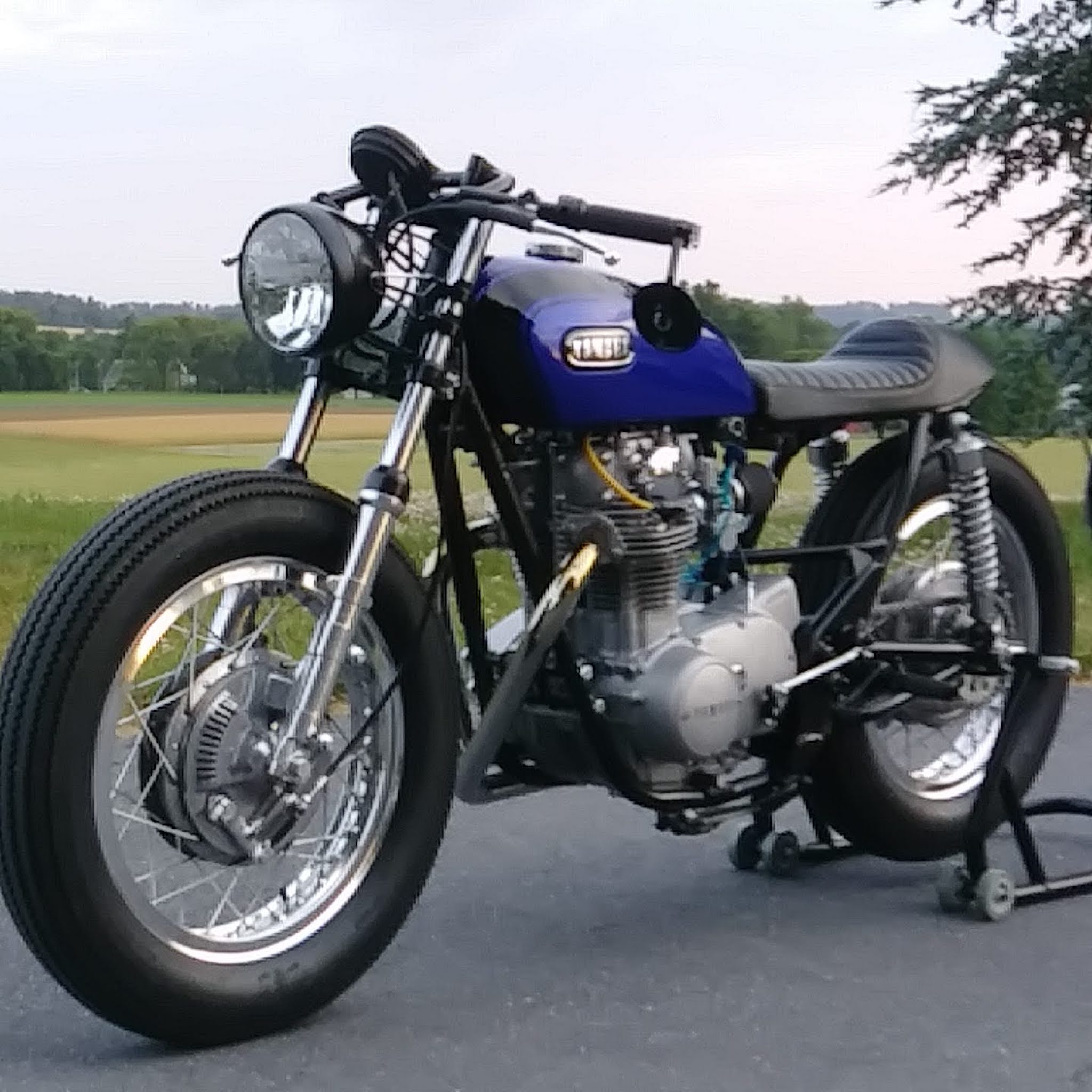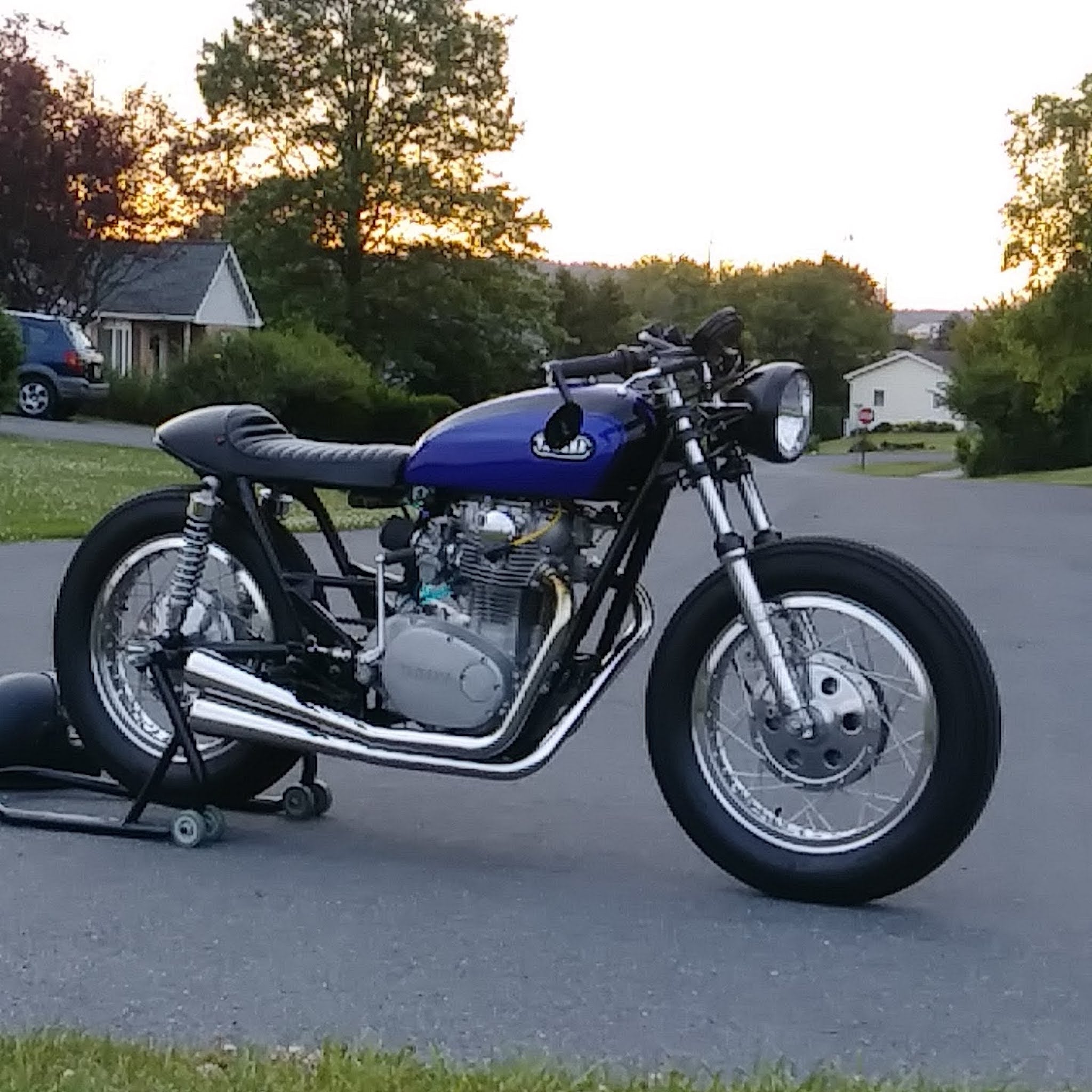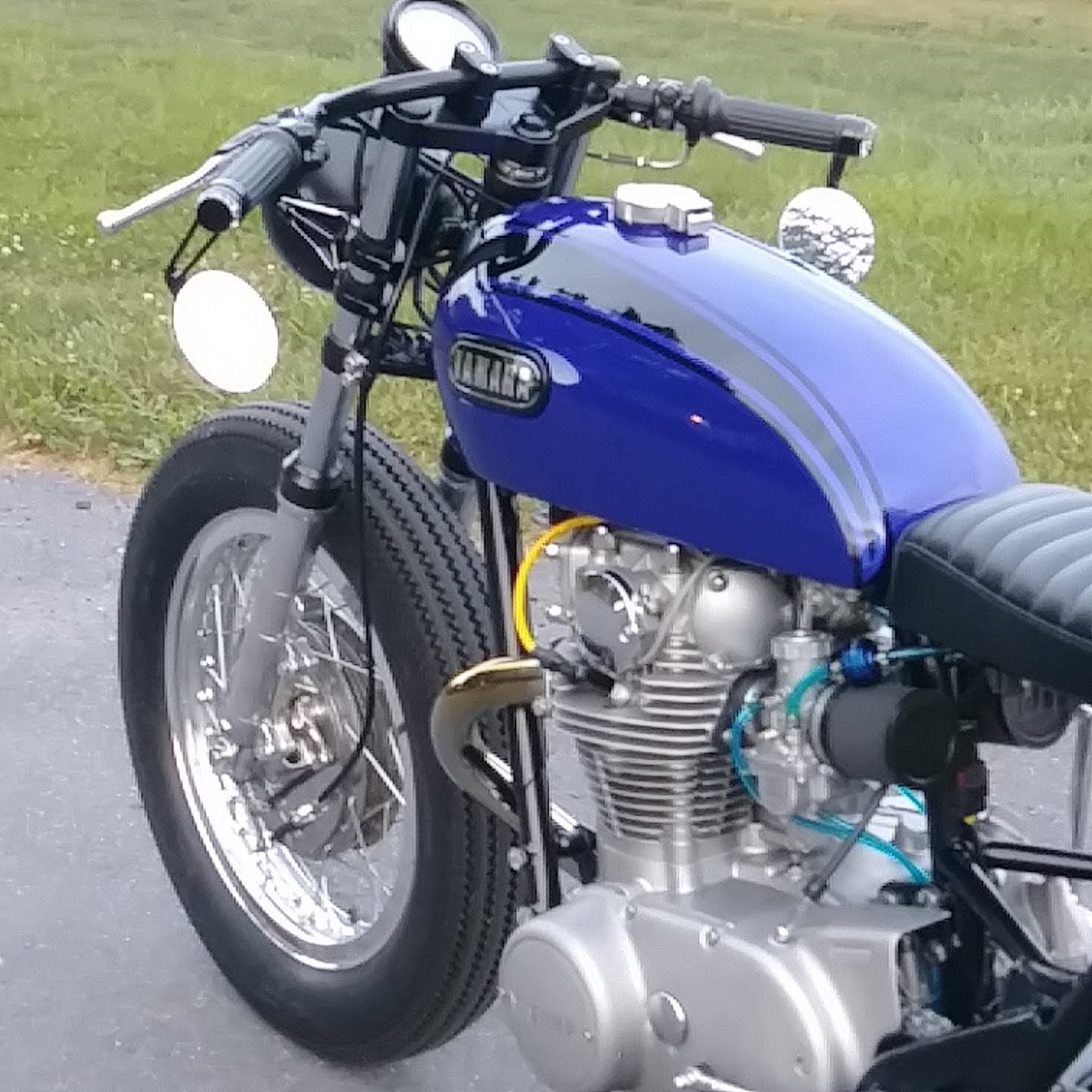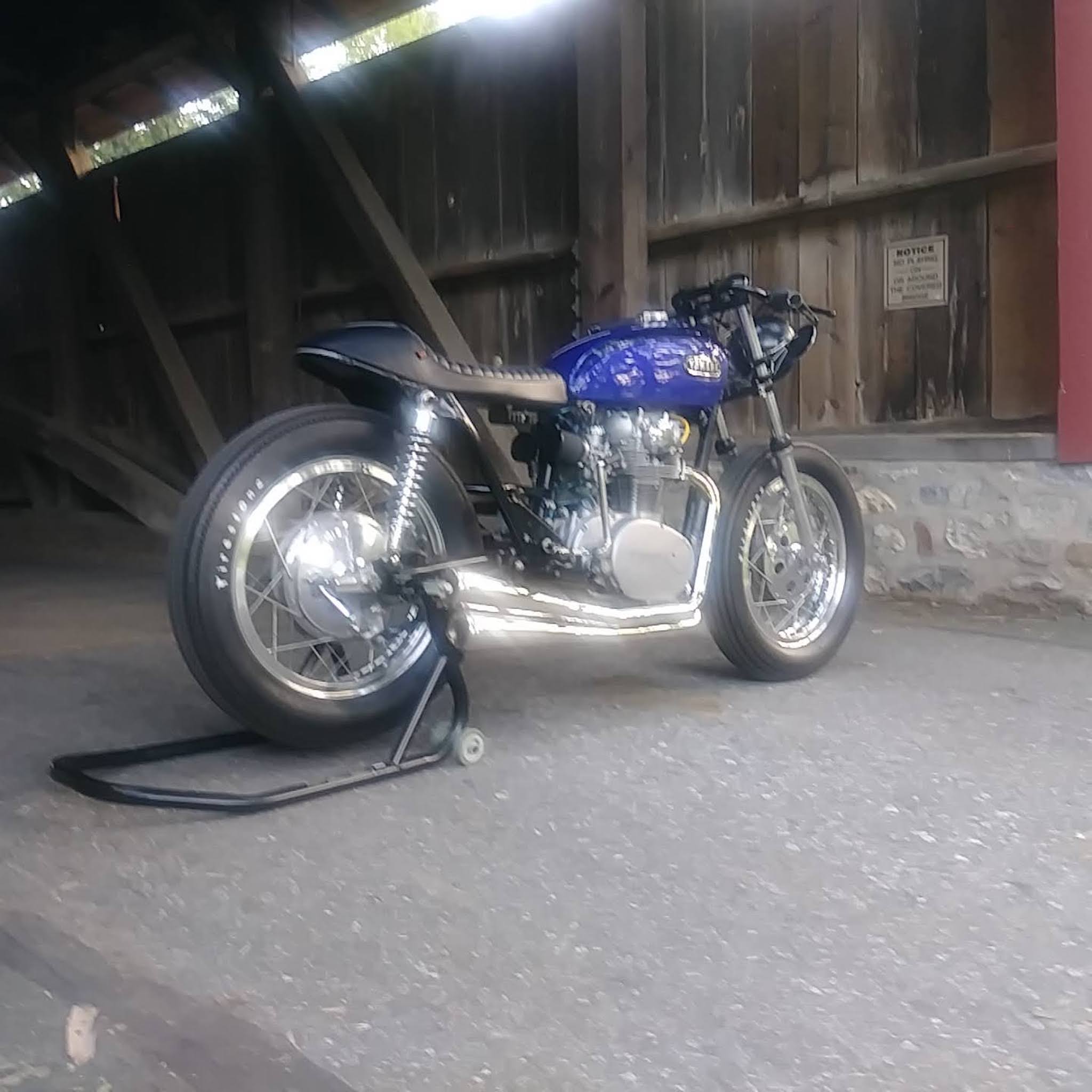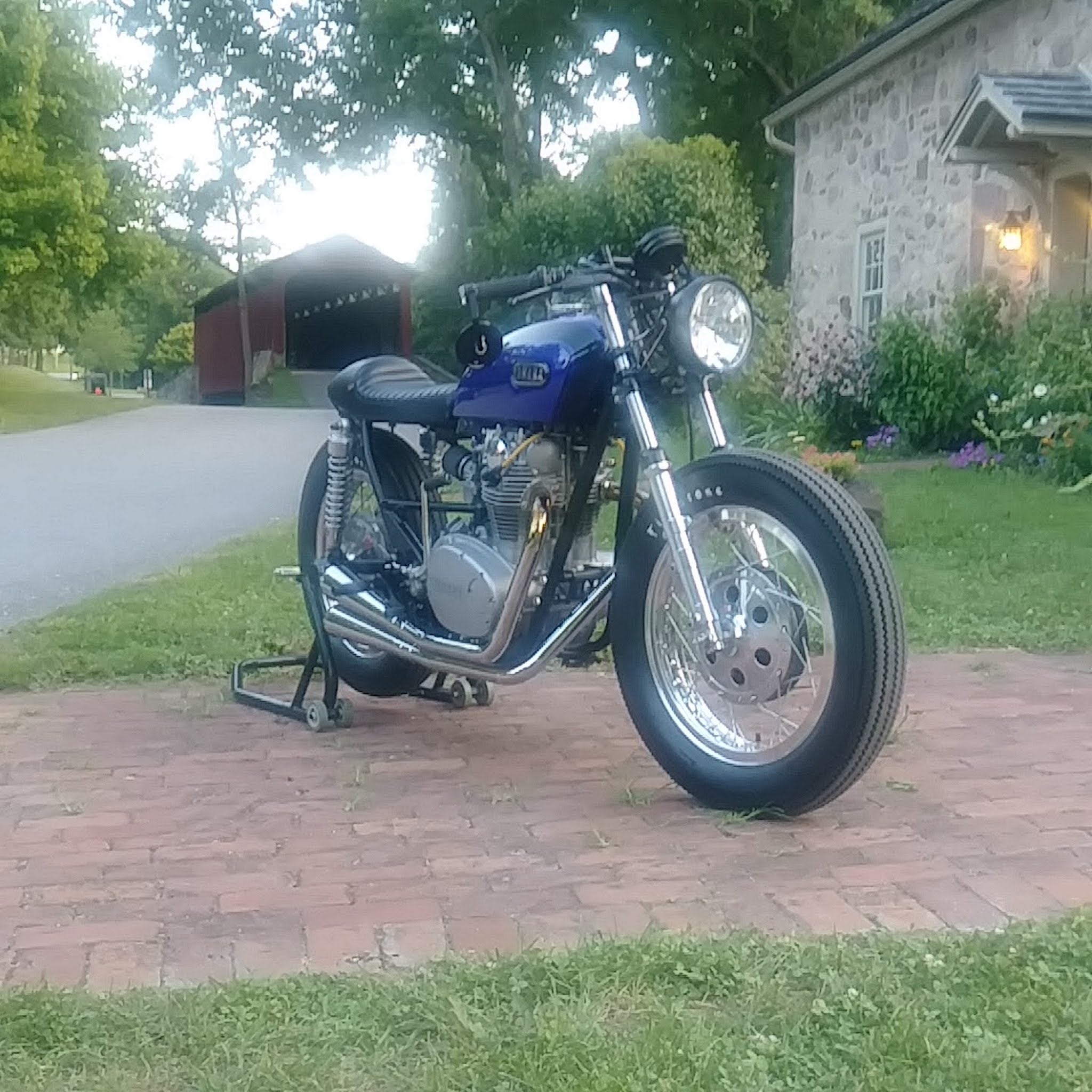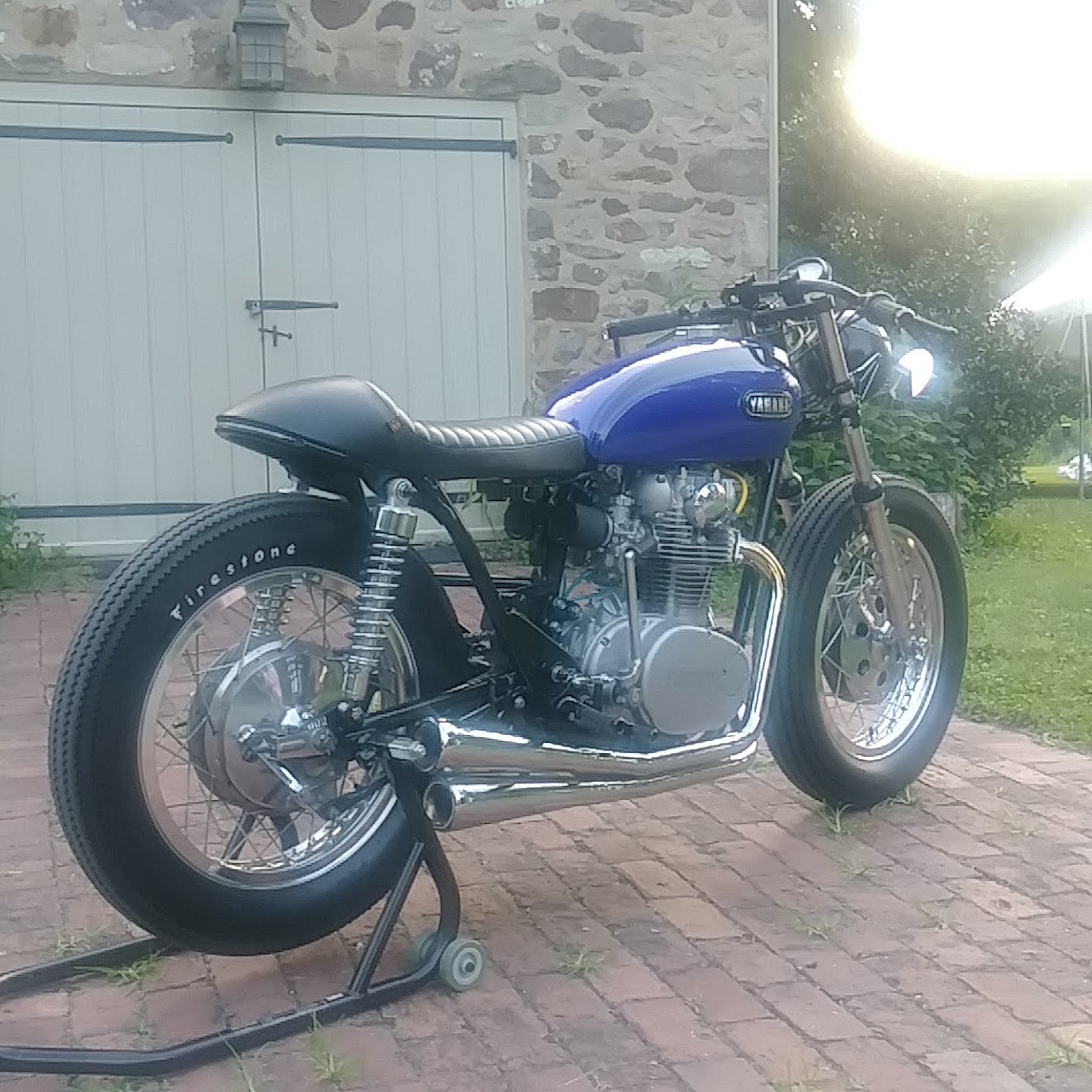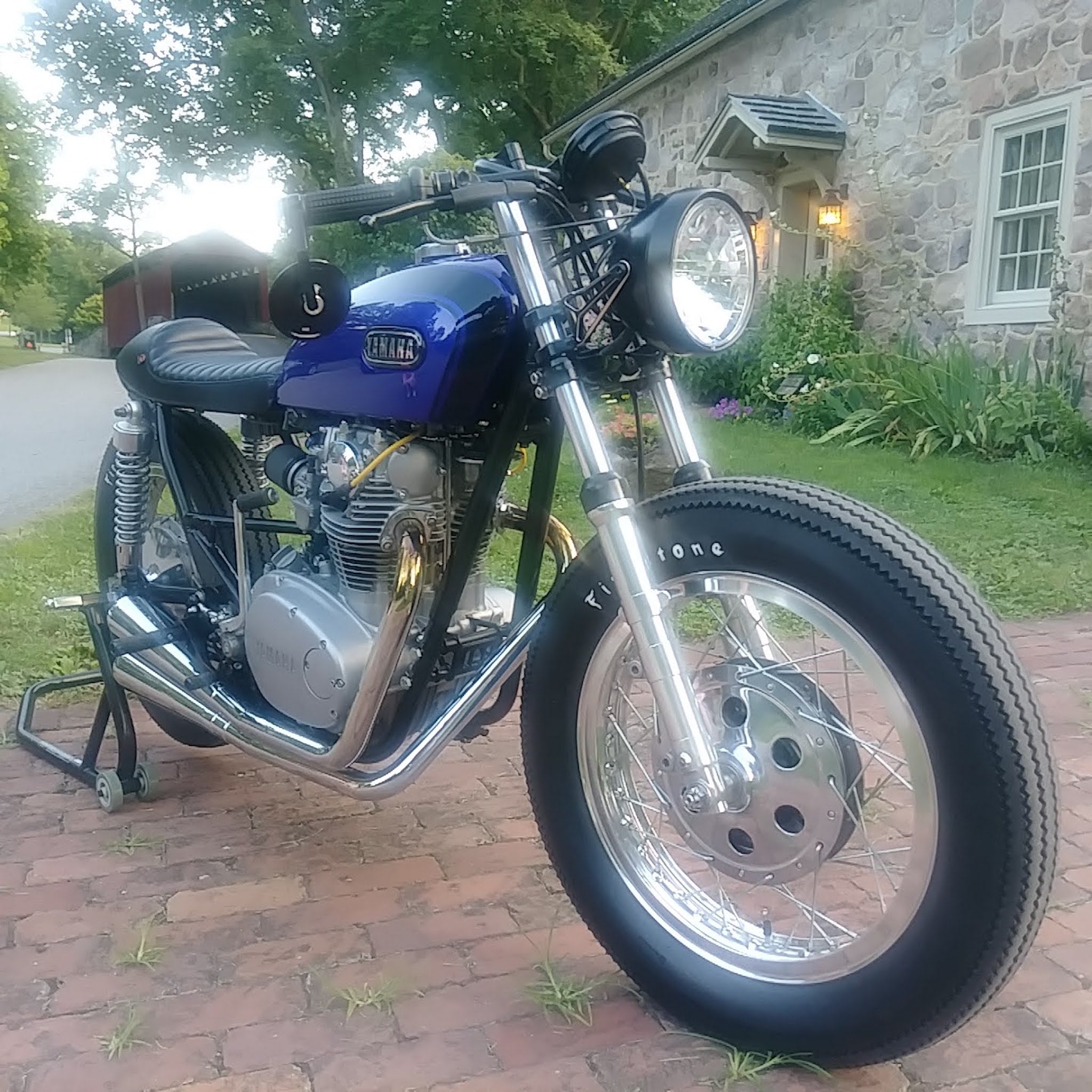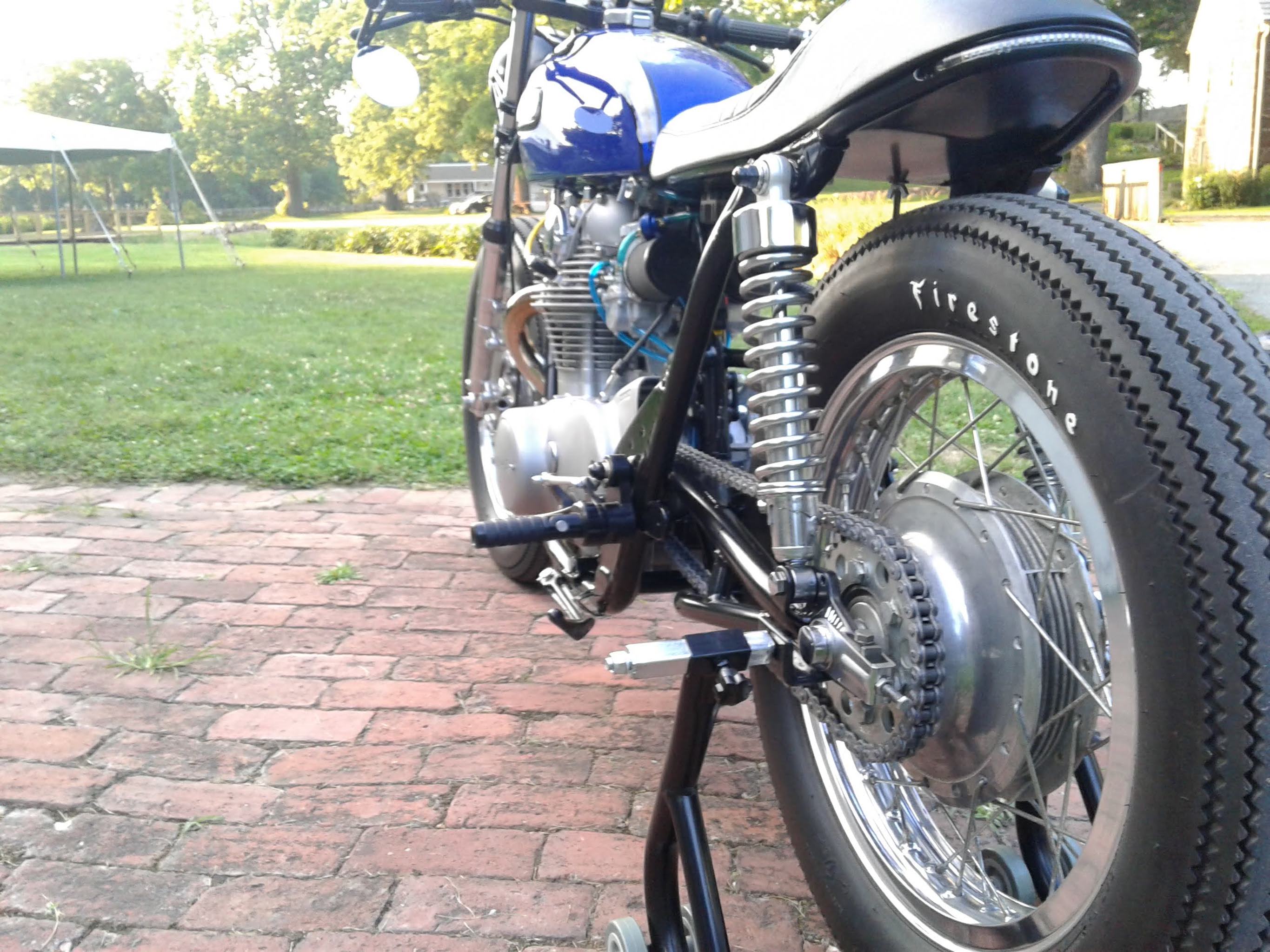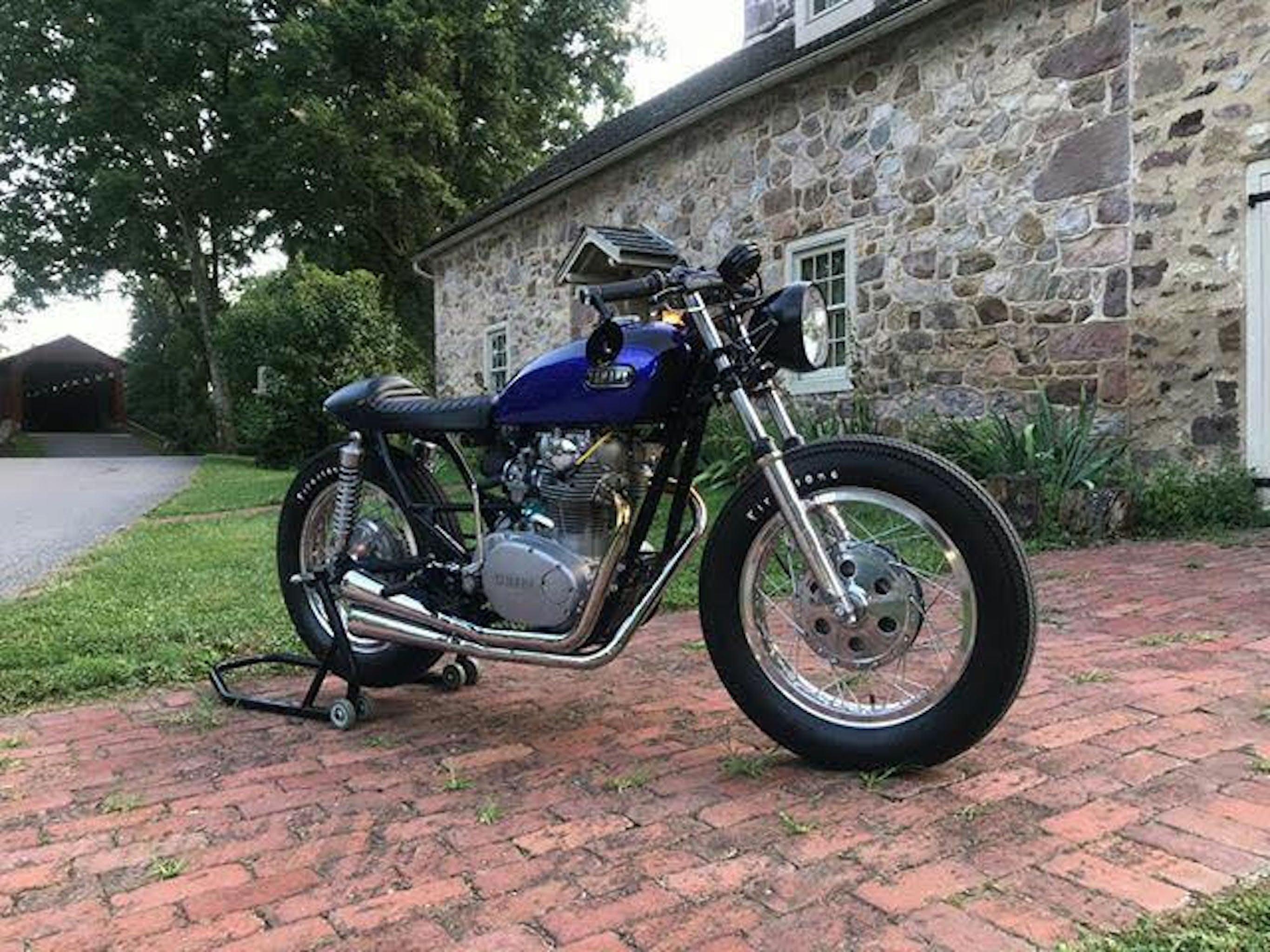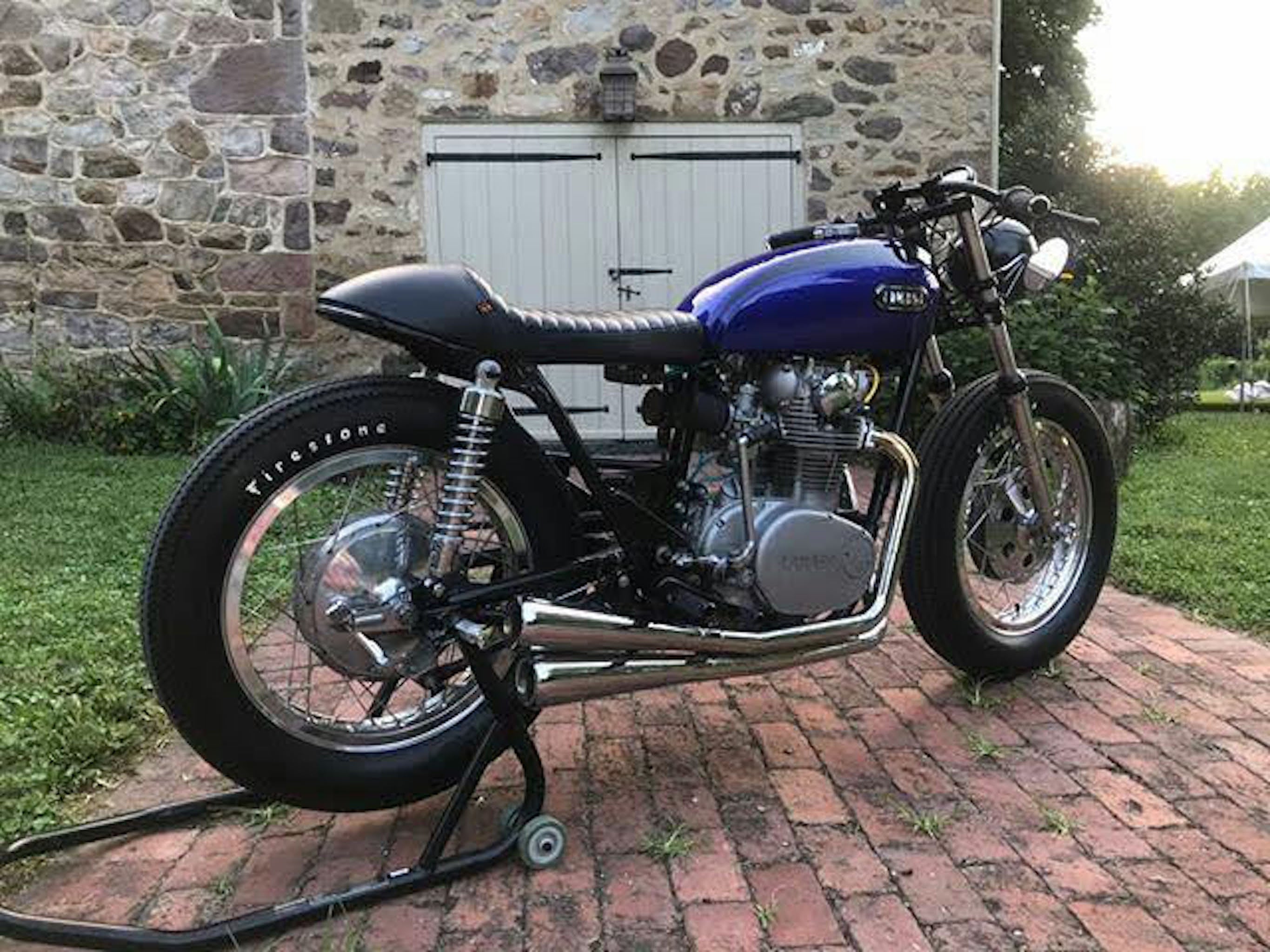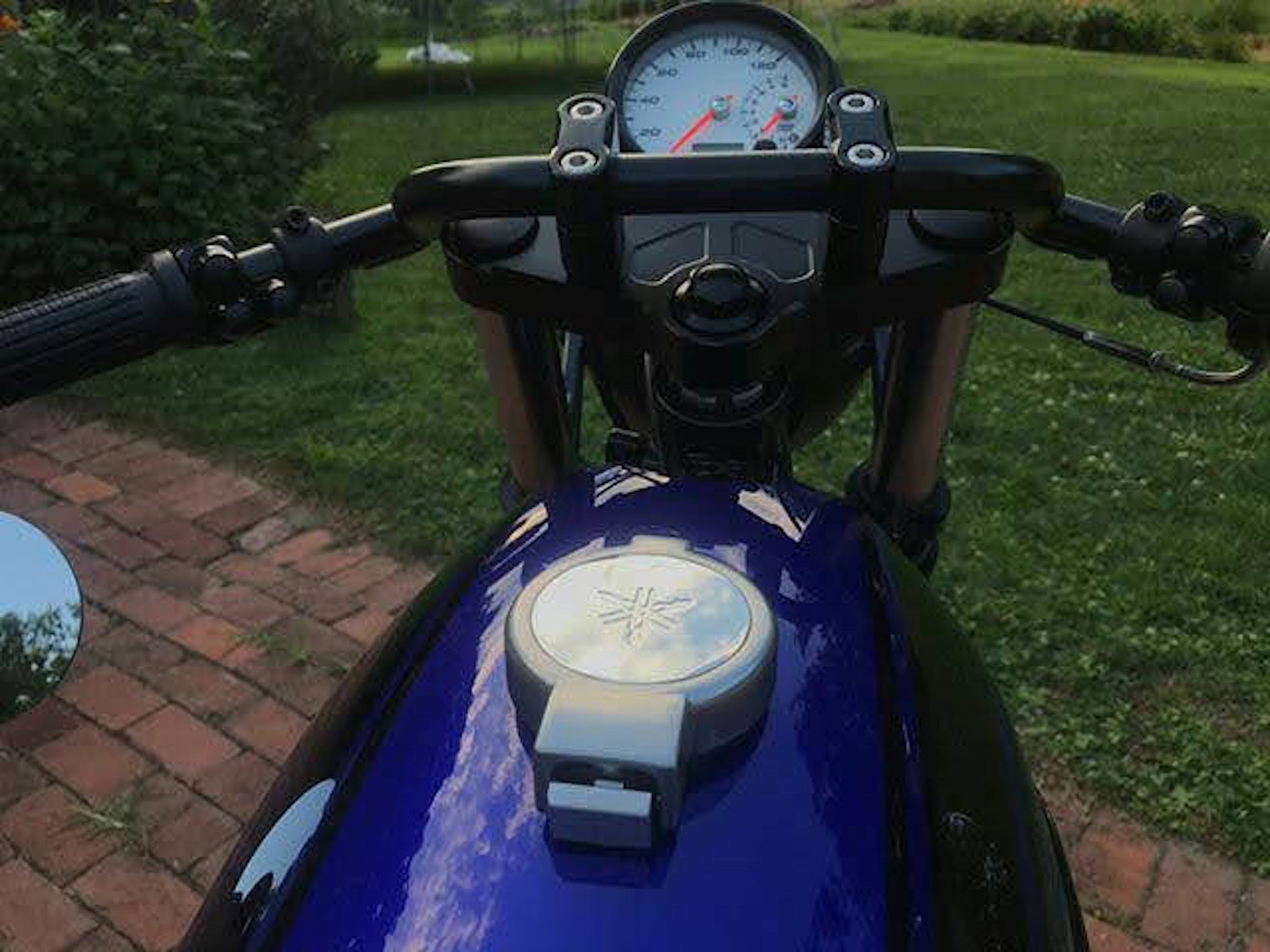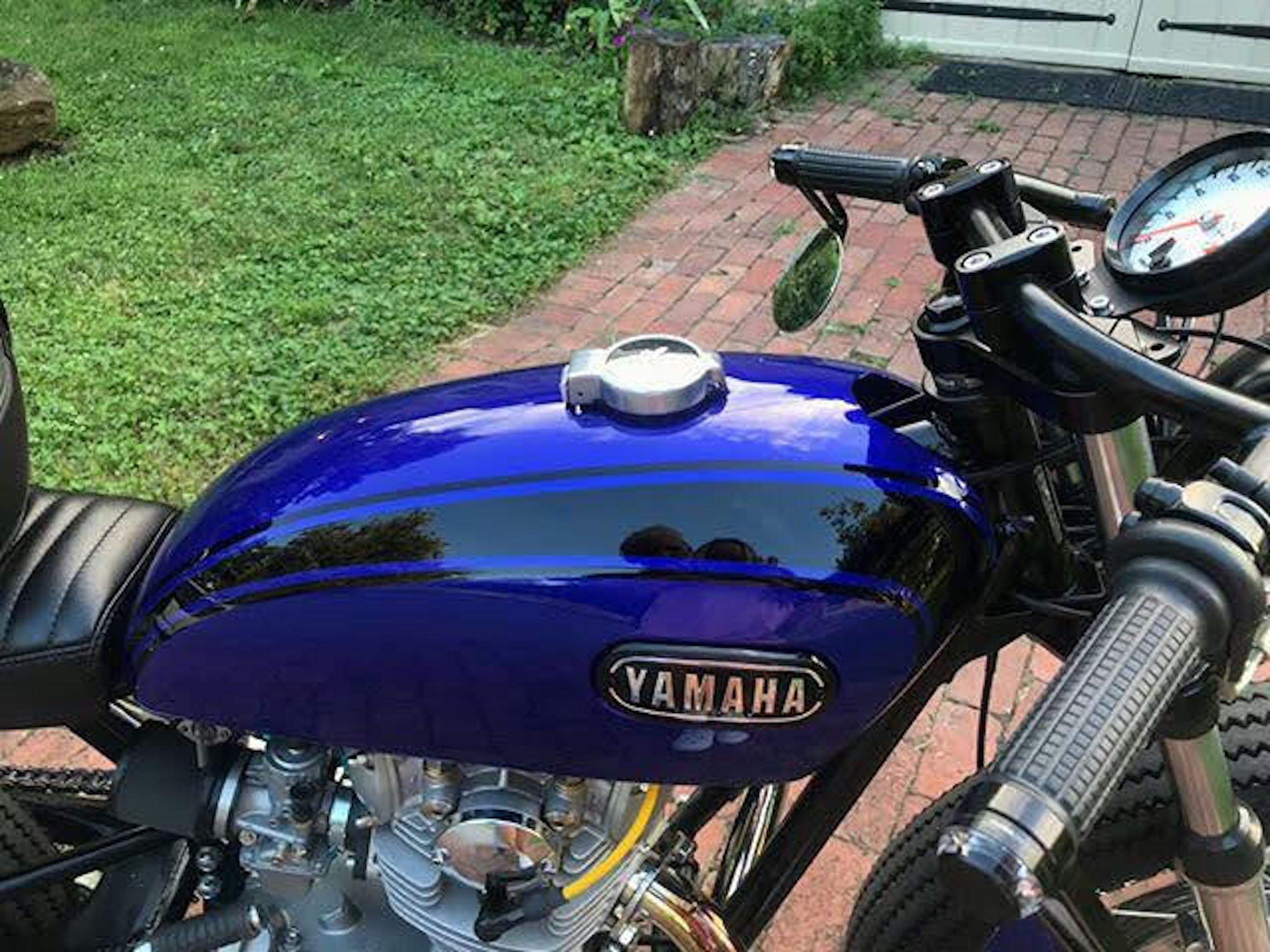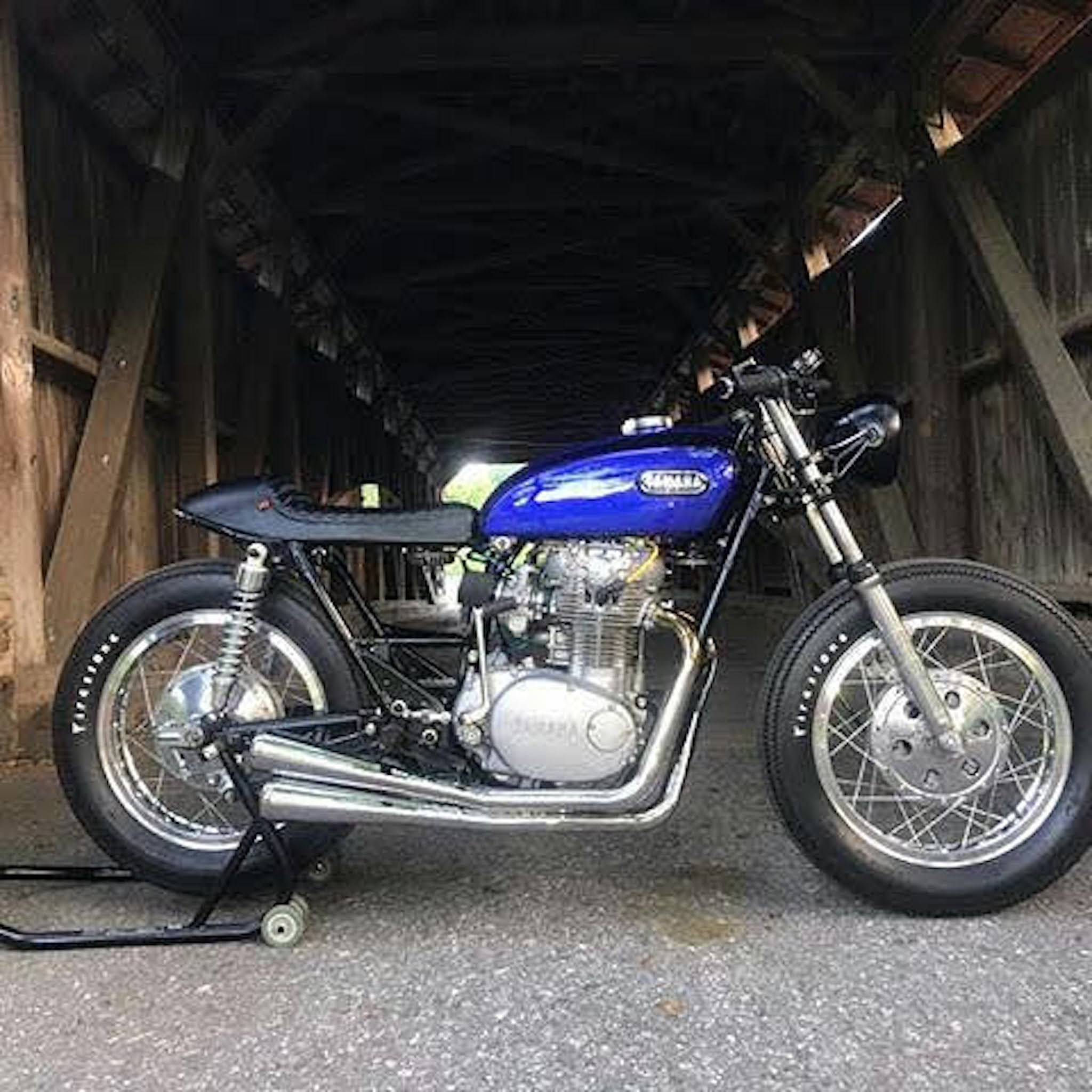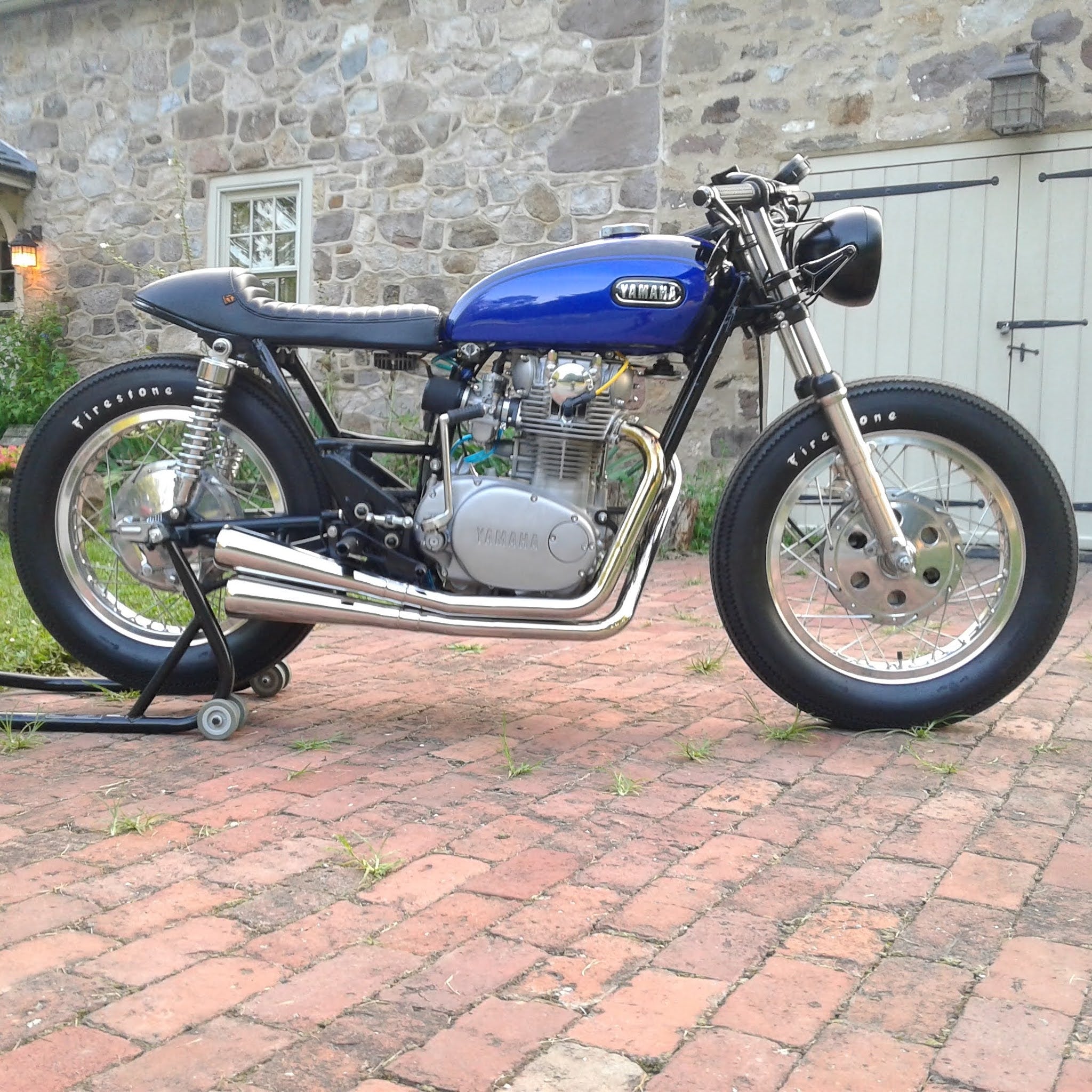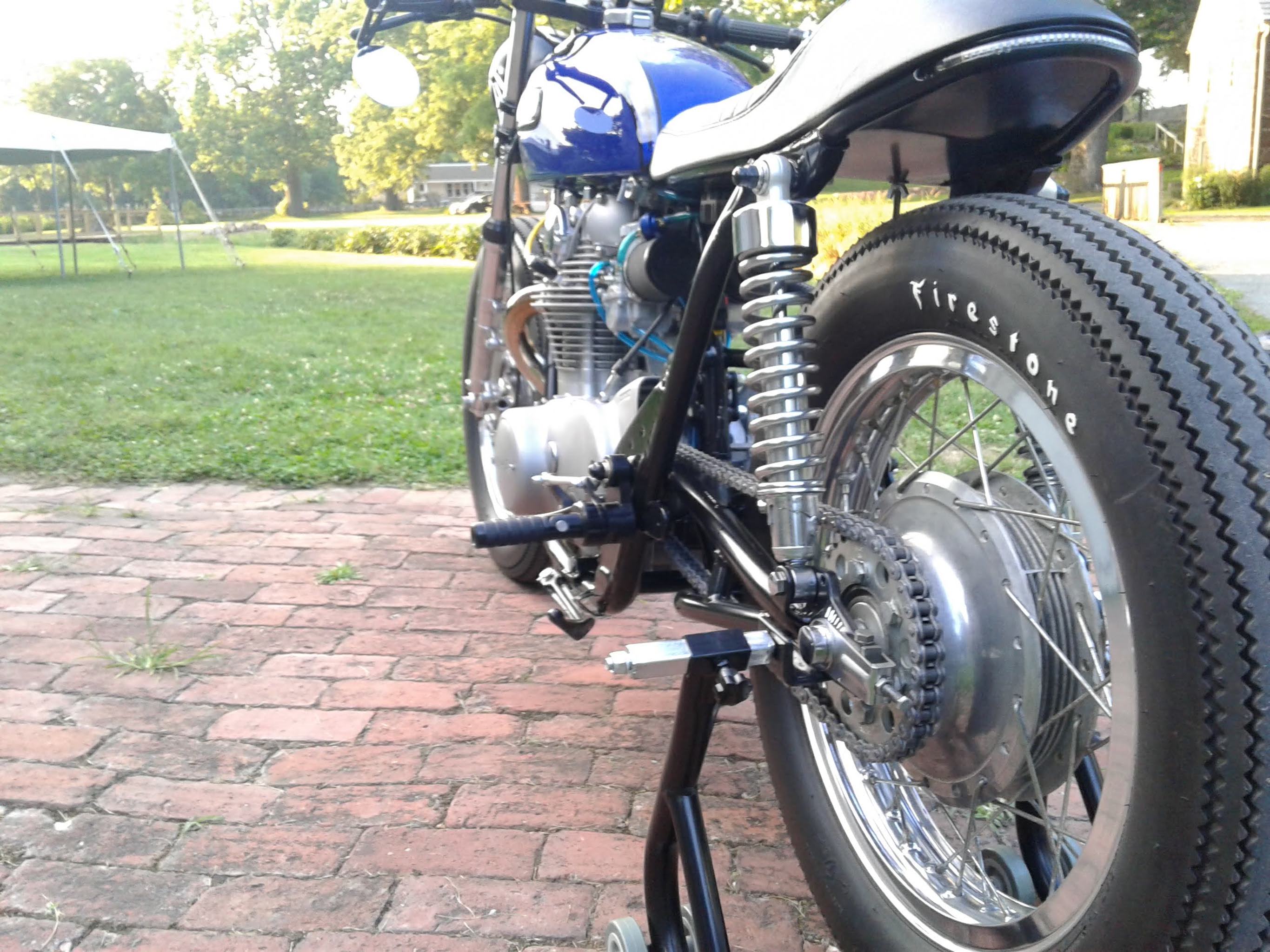 We're happy to feature Mike Halsey's XS650B on Revival Homegrown. In a world full of Honda CBs, it's always a breath of fresh air to see an XS, and an awesome one at that. We're actually still puzzled why we don't see more. This is one of those builds that takes grit. Mike purchased the non-running bike for 400 bucks. Through sourcing parts challenges, this longtime Yamaha fan never lost the vision of what the bike would be. Mike calls himself a millwright, not a bike builder. -Mike, you only used the frame, engine, and front forks... we're pretty sure you're a bike builder now!
Anything you'd like to know about his build is answered below but the one question we have is… when can we hear sweet v-twin-ish sounds of this rephased engine?!

Nice job, and thanks for your submission to Revival Homegrown.
-Team Revival
What was the donor bike, and what condition was it in to begin?
1975 XS650B numbers matching but not running. I picked it up on craigslist in 2013 for 400 bucks. The photo included of it in my truck the day I got it. The only part used I ended up using were the frame, engine, and front forks.
When did you build the bike, and how long did it take?
I started sourcing parts in 2013. I knew what I wanted to do, but finding the parts was a different story. The tank and front hub took quite a while to find. I really got started on the build in 2015—I rode the bike for the first time in June of 2020.
What was the projected budget, and what was the final budget?
I didn't really have a budget. I knew what I wanted to do and did most all the work myself.
What inspired the build, and what were the design influences?
I grew up about 1/2 mile from A Yamaha dealer in the 70s and would spend most of my time walking there to look at all the bikes. I can still smell that showroom with all that new rubber. I grew up in a single-parent home, and my mother's middle name is Jene. That's why the bike is Jennie - it's what my great-grandmother called her. 
She got me my first bike, a Yamaha JR60, when I was 9. At that time, everyone in town was riding the XS650. I would sit in my yard and watch them go by the house, cruising the block. For this bike, I wanted to build an XS650 that I thought would best represent Yamaha in all its years of production. That's why I spent so much time looking for my front hub, my tank, and many other parts. It's not a CB, BMW, or TRIUMPH - it's an XS650.
Please list the major modifications and fabrication completed.
The frame was de-tabbed, a rear section was cut off, and a new rear hoop was welded on. A custom rear light pocket was cut into the rear hoop for the brake light. I welded on a wiseguys swingarm brace. Relocated and fabbed new coil mounts and relocated the tank mounts. Fabbed and relocated the exhaust mounts. The clutch and brake cables were shortened. I fabbed seat pan and mounts. TX 750 rear wheel XS1 front hub laced into an XS650 18-inch rear rim -using all nos Yamaha parts, nothing was redrilled. I also used TX750 NOS spokes -nothing cut or rerolled - all Yamaha. Custom front wheel spacers
Please describe the engine work completed.
Engine Rephased crank and cam 700cc bore JE pistons shell1 cam Kibble white valves Port and polished head VM34 Carbs vapor blasted entire engine. Polished transmission. PMA Charging system, custom ignition system.
Please list the additional components used.
Motogadget Mo.unit V2, Blaze discs, M-view mirrors, Speedhut GPS speedo with tach, Anti-Gravity 4 cell, Cognito moto rear sets, Domino rally throttle and levers, Gigabike factory upper trees, LSL clubman headlight shark headlight brackets. Tuffside seat and hoop kit. BUB 1/2 mile exhaust system; you will never see another one. Nor a 100% OEM XS1 18-inch drum front wheel. Lossa Engineering Bars.
Did you farm out any of the work to third parties?
I shipped my engine out, took 15 months to build. The powder coat on the frame was done locally. Tank paint was done locally, also. I stripped the tank and prepped and found color codes to shoot.
What were the low points of the build?
Waiting on parts for me was tough. I had to order a lot of stuff globally to keep with the NOS side of things, so I had parts that took months to get here, with it being during the virus. I got my engine back right before they shut everything down, so it was tough being so close to being finished but still waiting.
What were the high points of the build?
When it fired up on the 2nd kick.
Now the build is finished, how satisfied are you with the results?
Yeah, I'm very happy with the bike. I still have a few things I want to do to it. My hope is that this bike will be in my family for a long time. It will go to my oldest daughter when I'm gone. Yes, she rides!
Are you planning any future builds?
Maybe, I'm not a bike builder; I'm a millwright. But yeah, I'm thinking of doing another bike.
Are you keeping the bike, or is it for sale?
Keeping