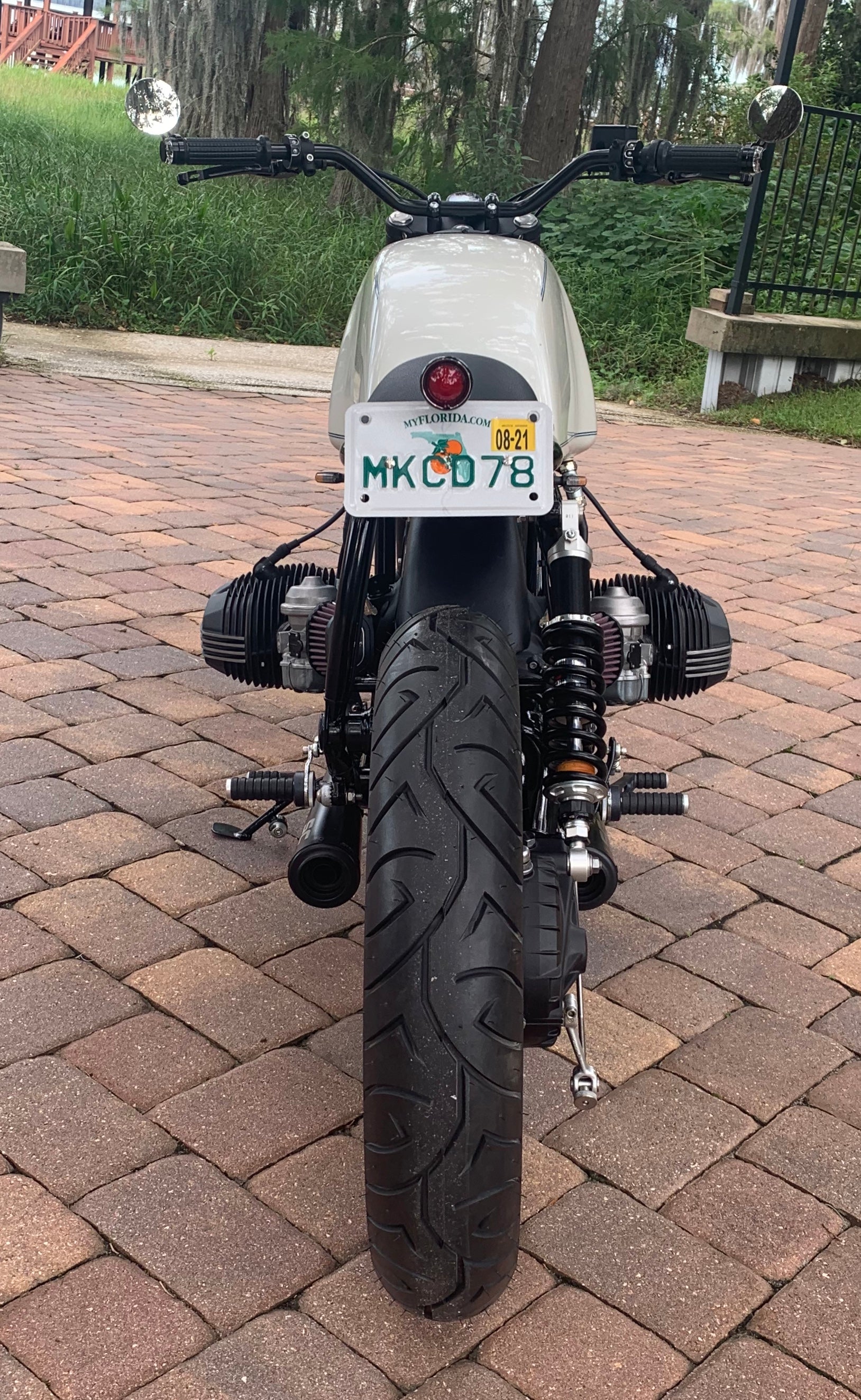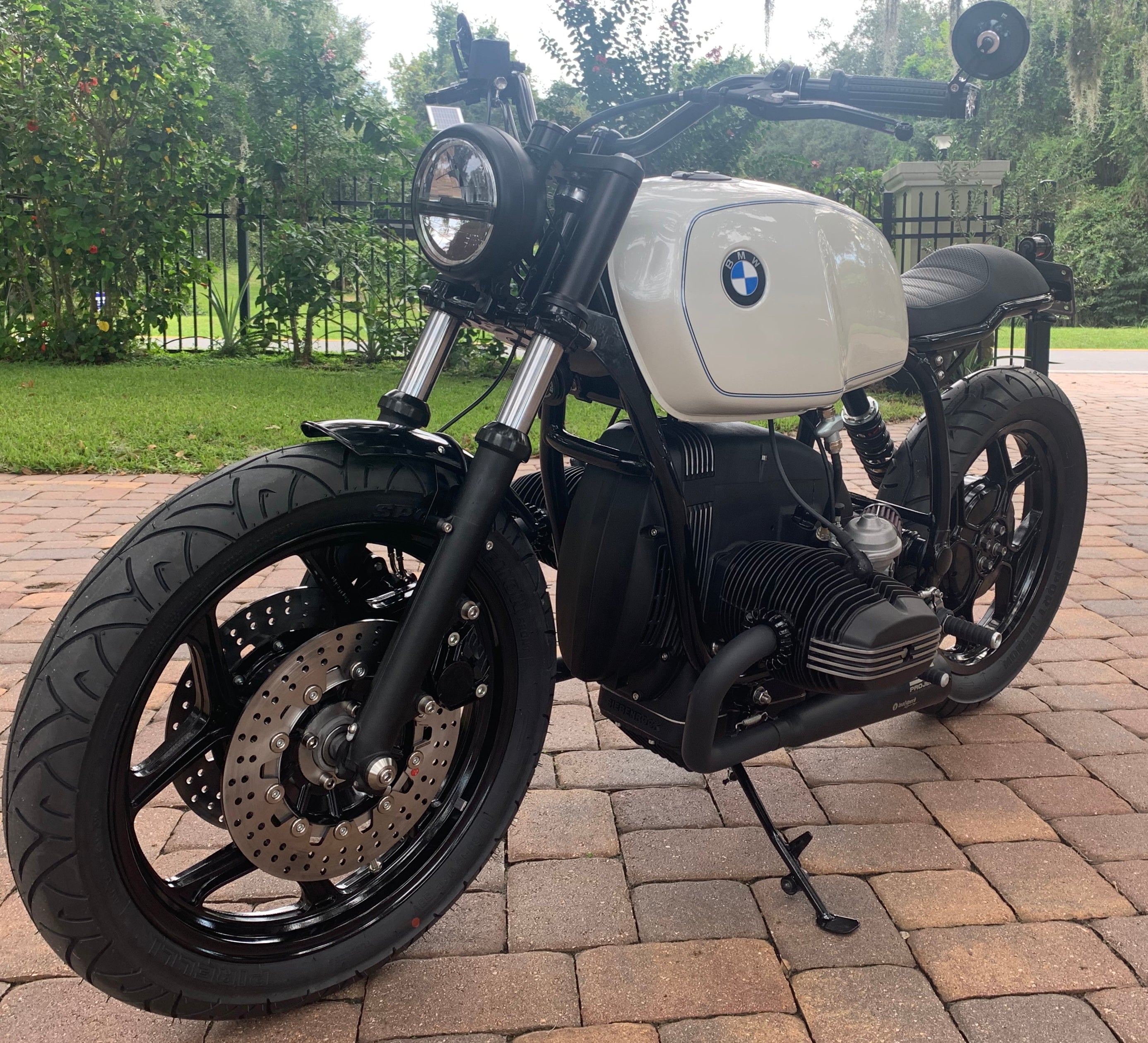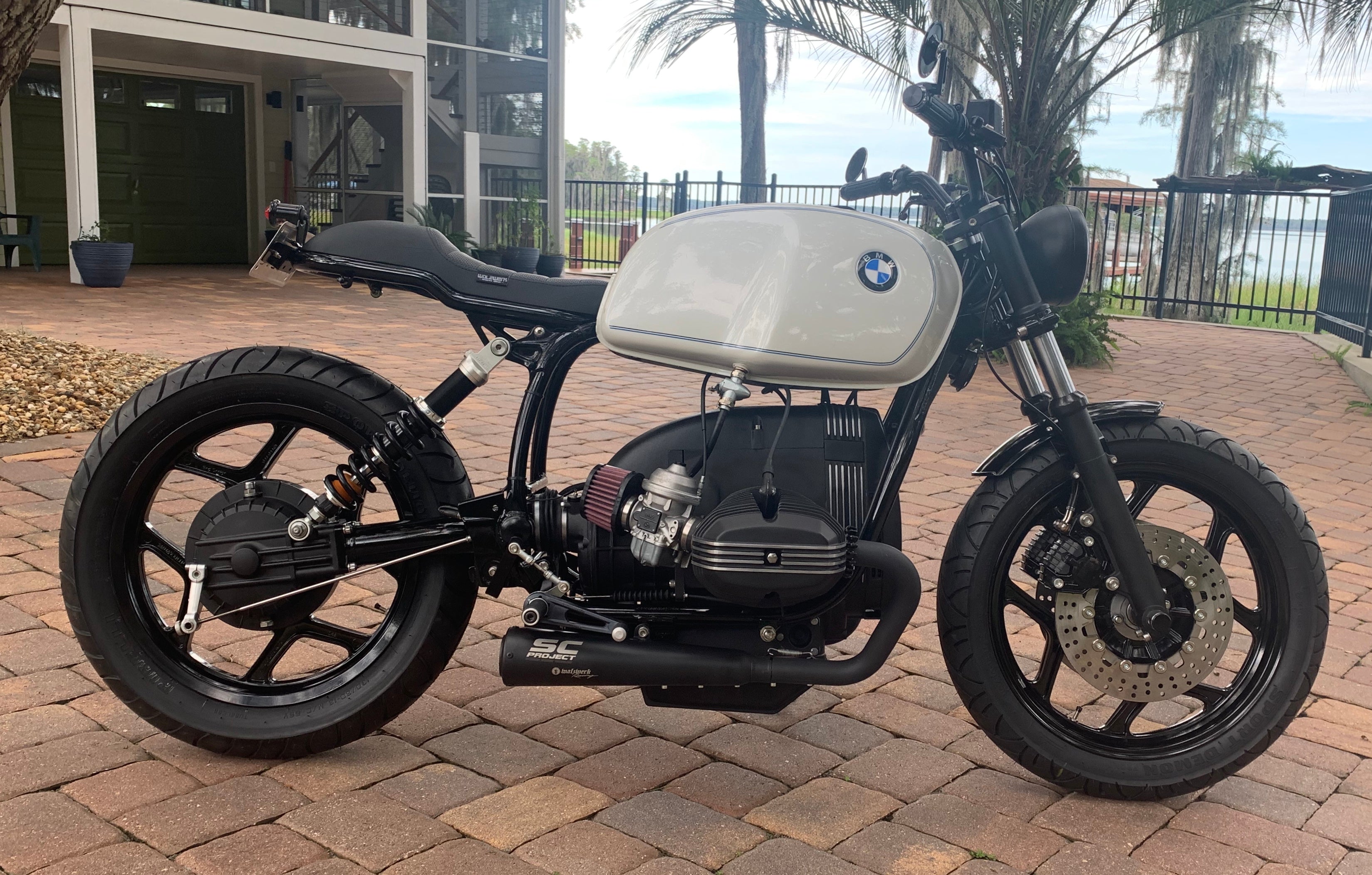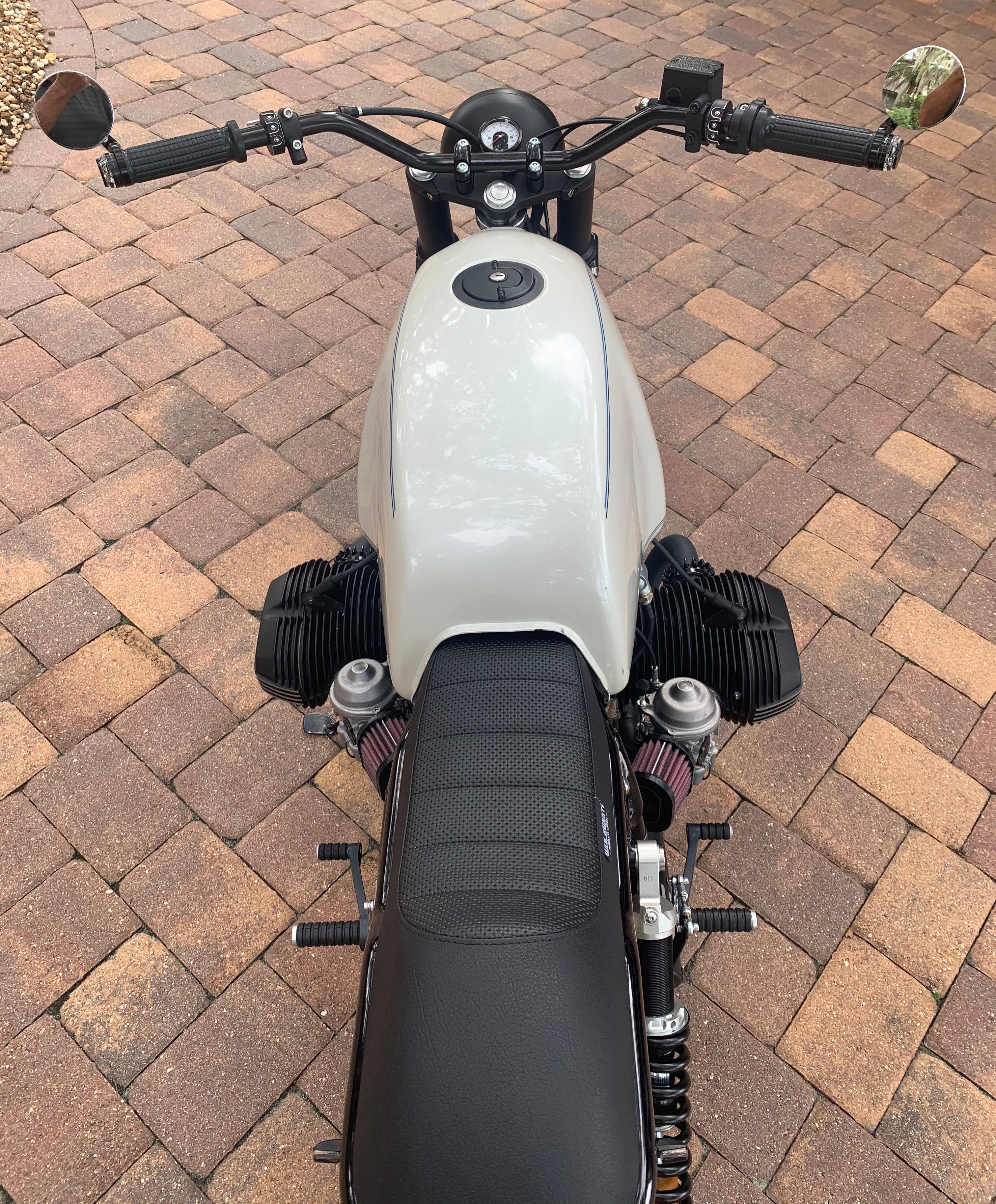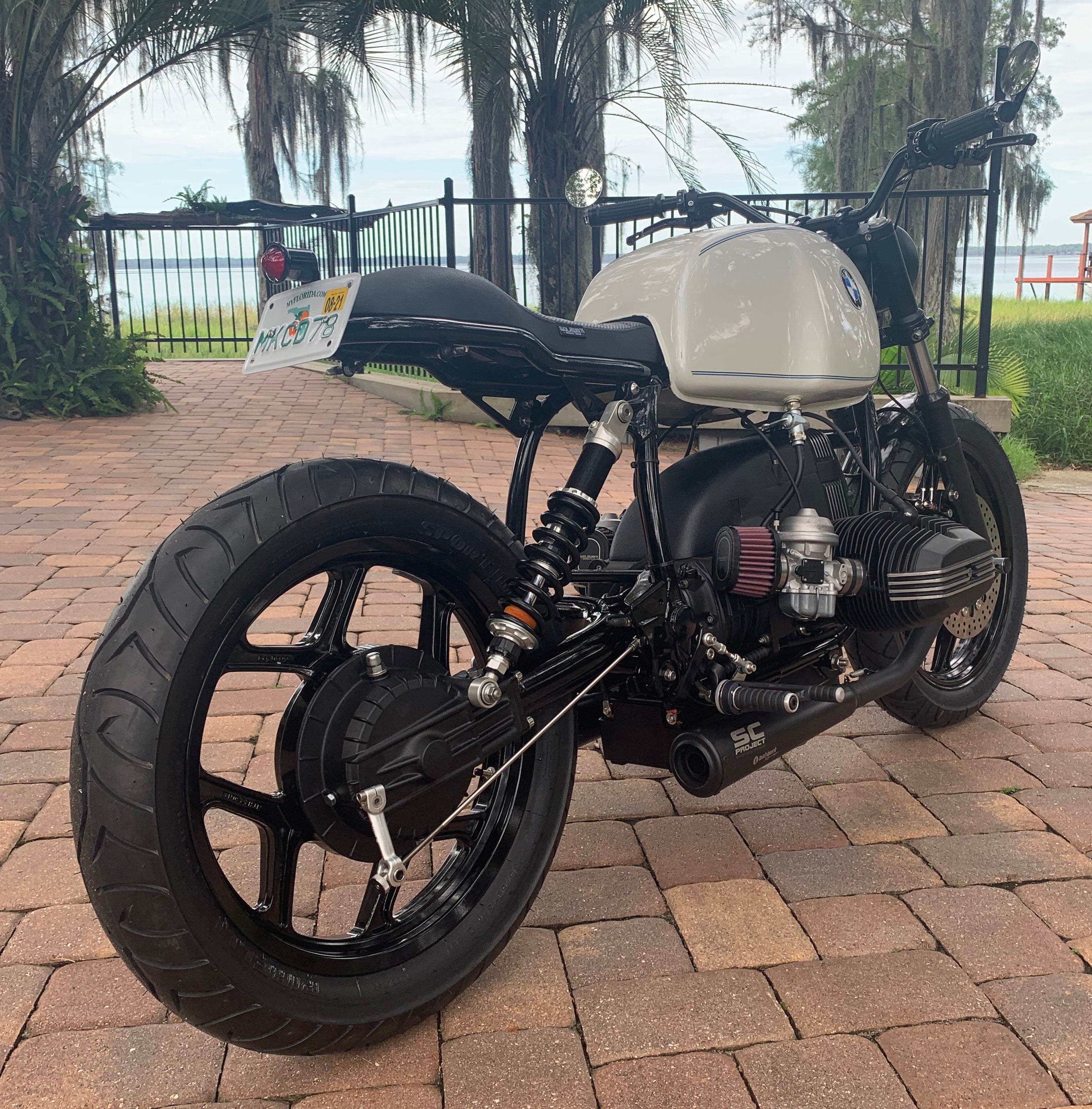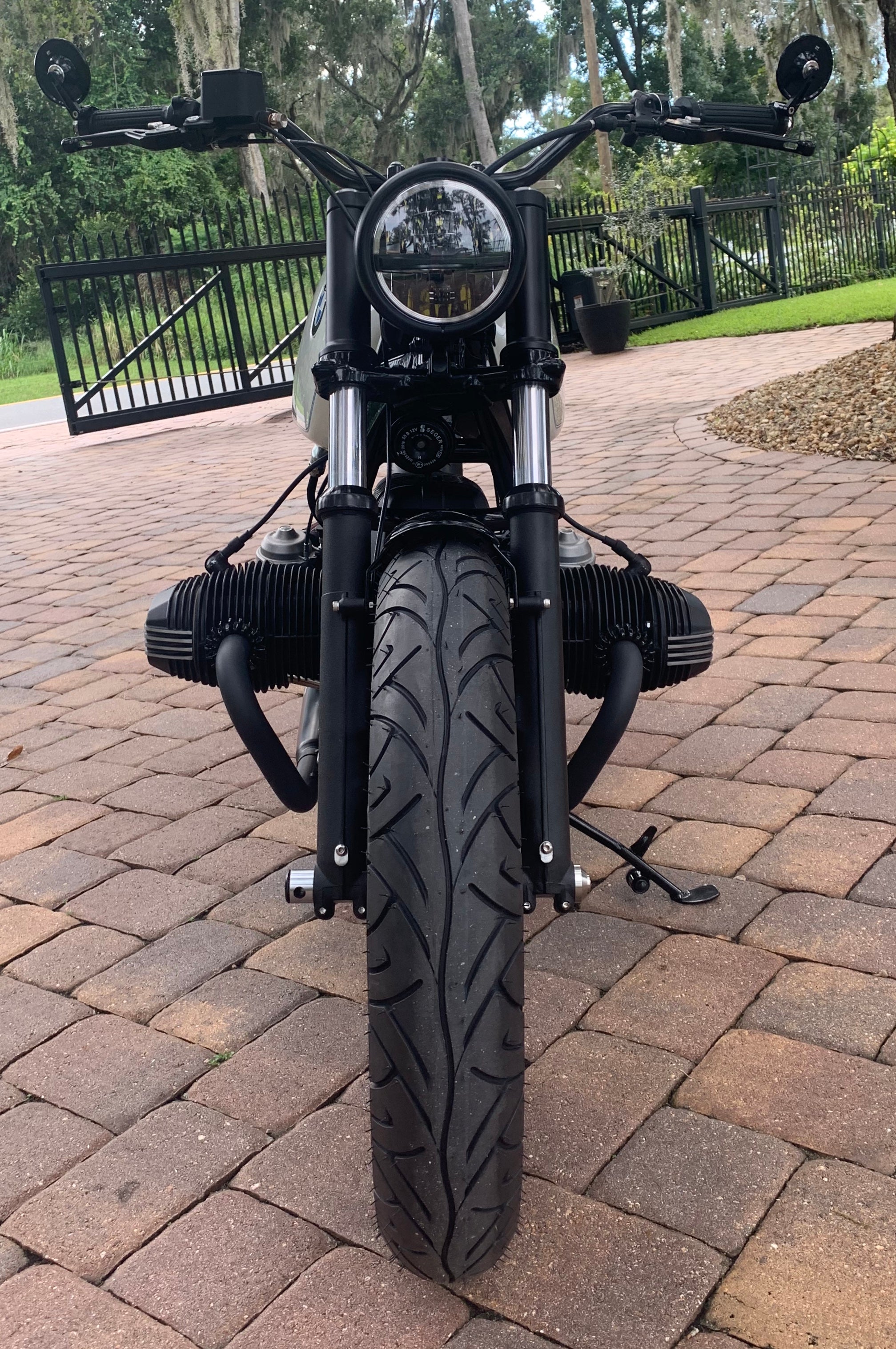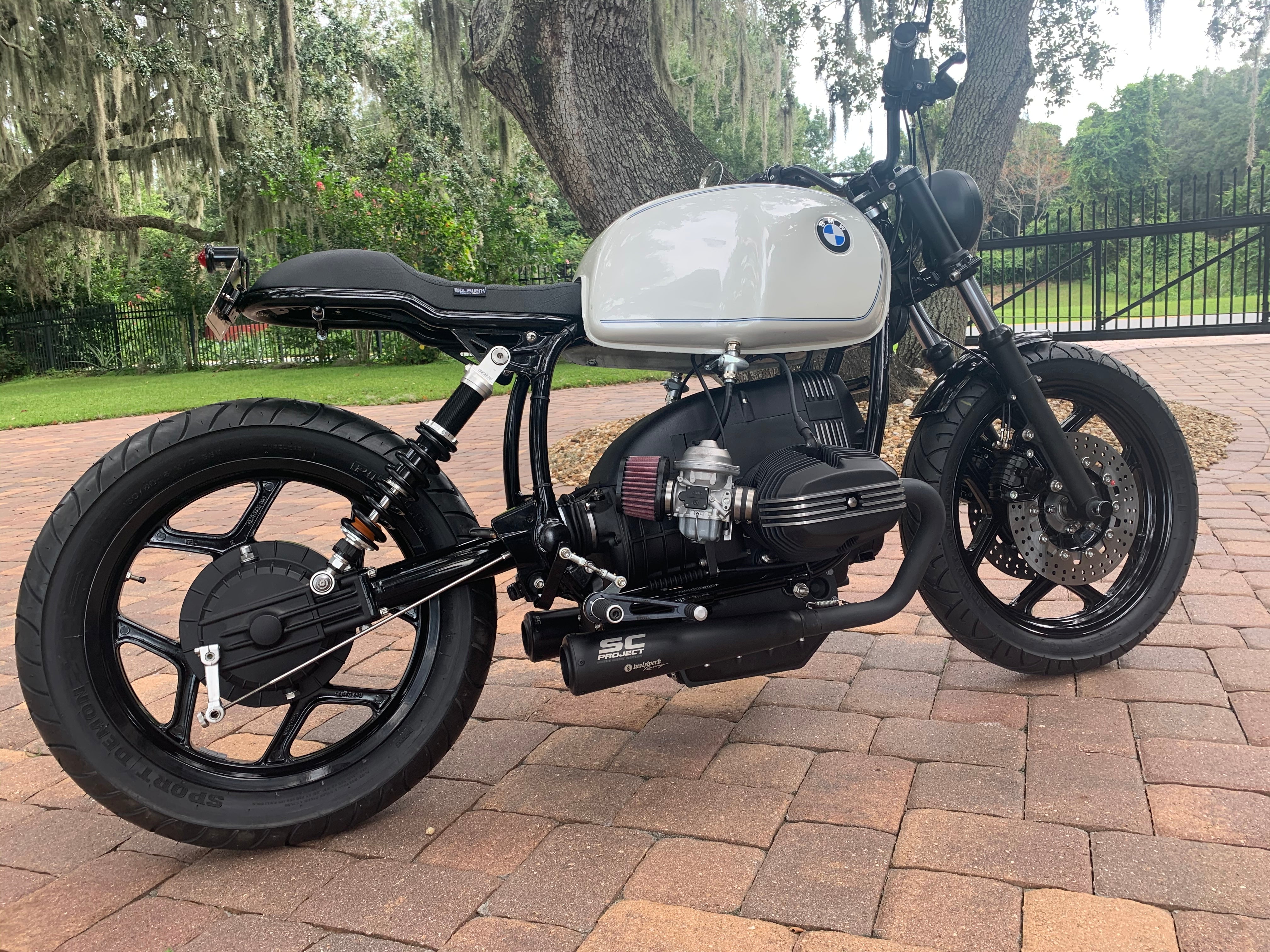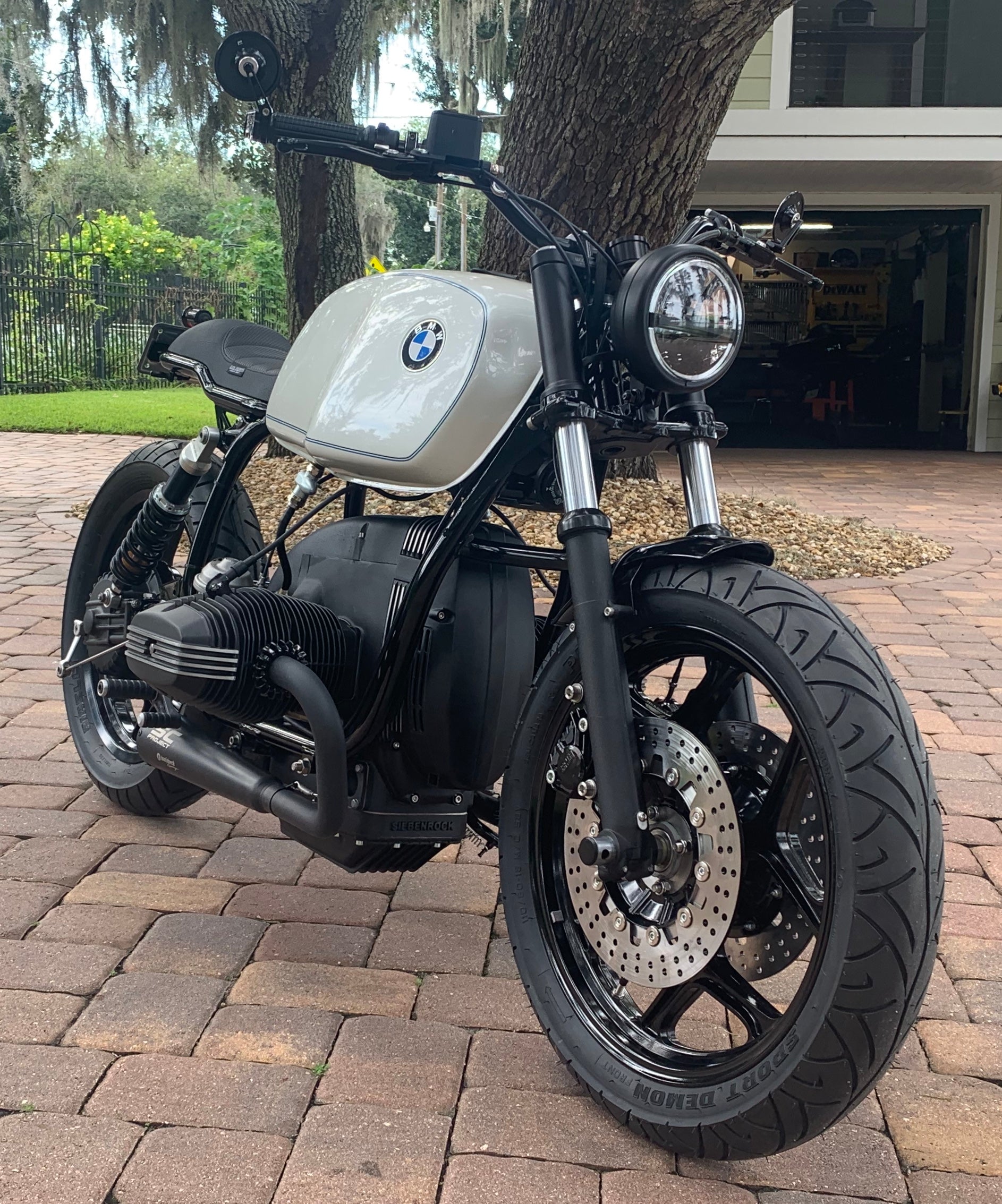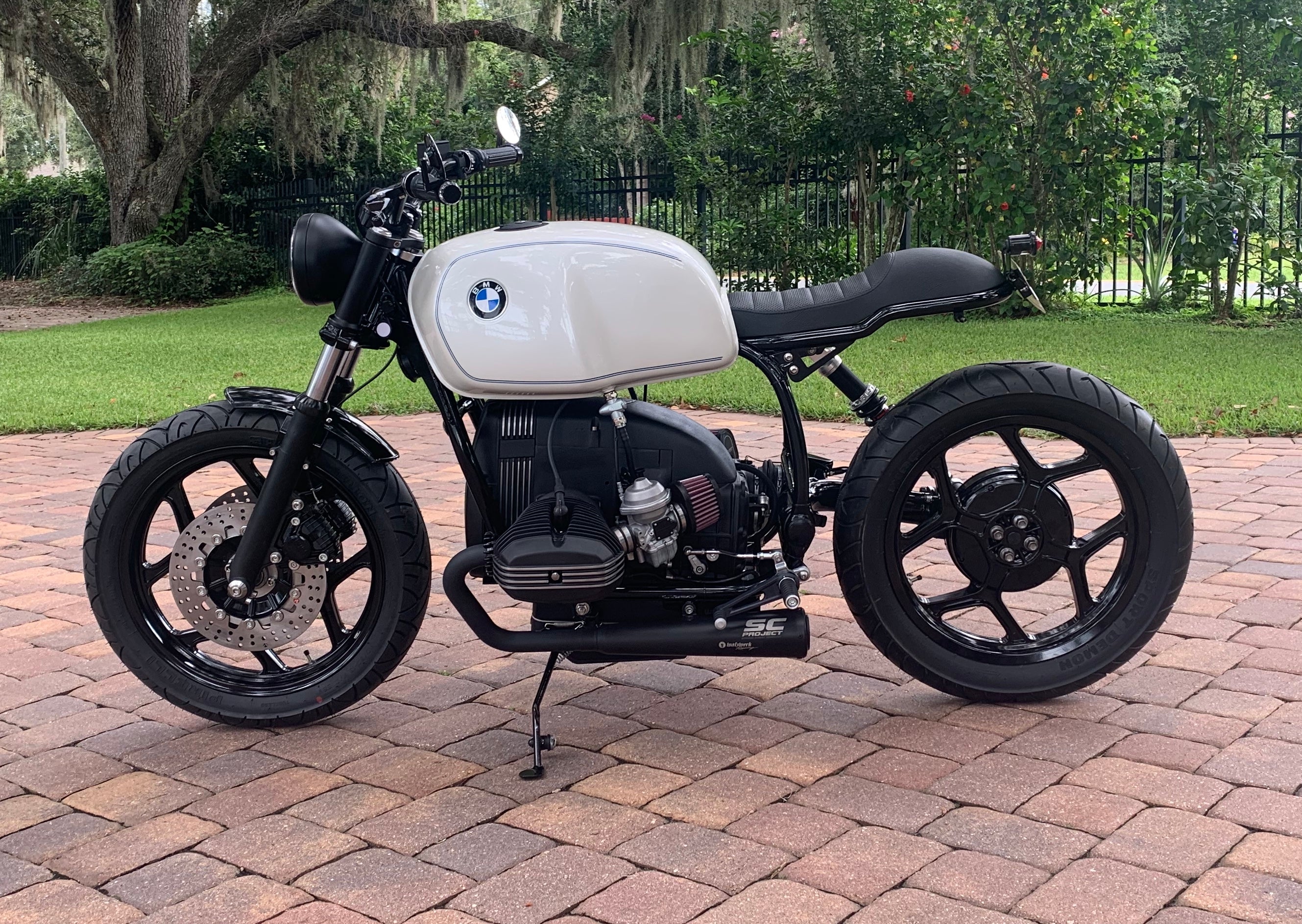 Why we love this bike
William McCahey's Mamba1 is an excellent example of the versatility of R100RS.

When released, the '89 R100RS had a futuristic and bold design. We think William's stripped-down "light roadster" vision was well executed, and he did it in only about six months! Also, who doesn't love a mono-shock conversion? Nice work, William!
What was the donor bike, and what condition was it in, to begin with?
1989 R100RS with 84,000 miles, good to very good condition; I rode it for 35 miles before starting the build.
When did you start this build, and how long did it take you to complete it?
Took delivery on August 29th, 2019, and first rode it after complications on August 13th, 2020. I'm away working every other month, so it took me approximately six months to do it in my spare time.
What was the projected budget (if any), and what was the final cost of the build?
I paid three thousand for it and was hoping to complete it for between ten and fifteen thousand; however, it ended up costing me just over twenty thousand.
What inspired the build, and what were the design influences?
I wanted a light roadster and always loved that horizontally opposed engine layout, a majority of piston-engine aircraft have that same engine layout.
Please list the major modifications and fabrication completed.
Deluged the frame, New rear frame, Aluminum top yoke, Deluged/Shaved forks and lowered forks by 80mm.
Please describe the engine work completed.
Complete rebuild of the engine, gearbox and final drive. Asymmetrical camshaft, 2V Valeo starter, High output alternator, 9 Curve ignition system and long 5th gear.
Please list the additional components used.
All-new frame bearings, All-new stainless steel fasteners, WalzWerk front brake rotors, Front fender, Air filter kit, Manual choke units, Footpegs, Brake master cylinder, Brake & clutch levers, Throttle kit, Battery box, LED headlight, Rear light, SC project exhausts. All new wiring. MotoGadget m-Unit Blue, m-Lock wireless key, m-Blaze led turn signals, m-View spy mirrors, motoscope tiny, m-Grips, New cables, YSS rear shock, New tires.
Did you farm out any of the work to third parties?
Yes, engine, gearbox, and final drive rebuild at Palm Werks.
What were the low points of the build?
When finished, the alternator was not charging.
What were the high points of the build?
Completing the wiring, the first start, and the first short ride.
Now the build is finished, how satisfied are you with the results?
Very
Are you planning any future builds?
Yes