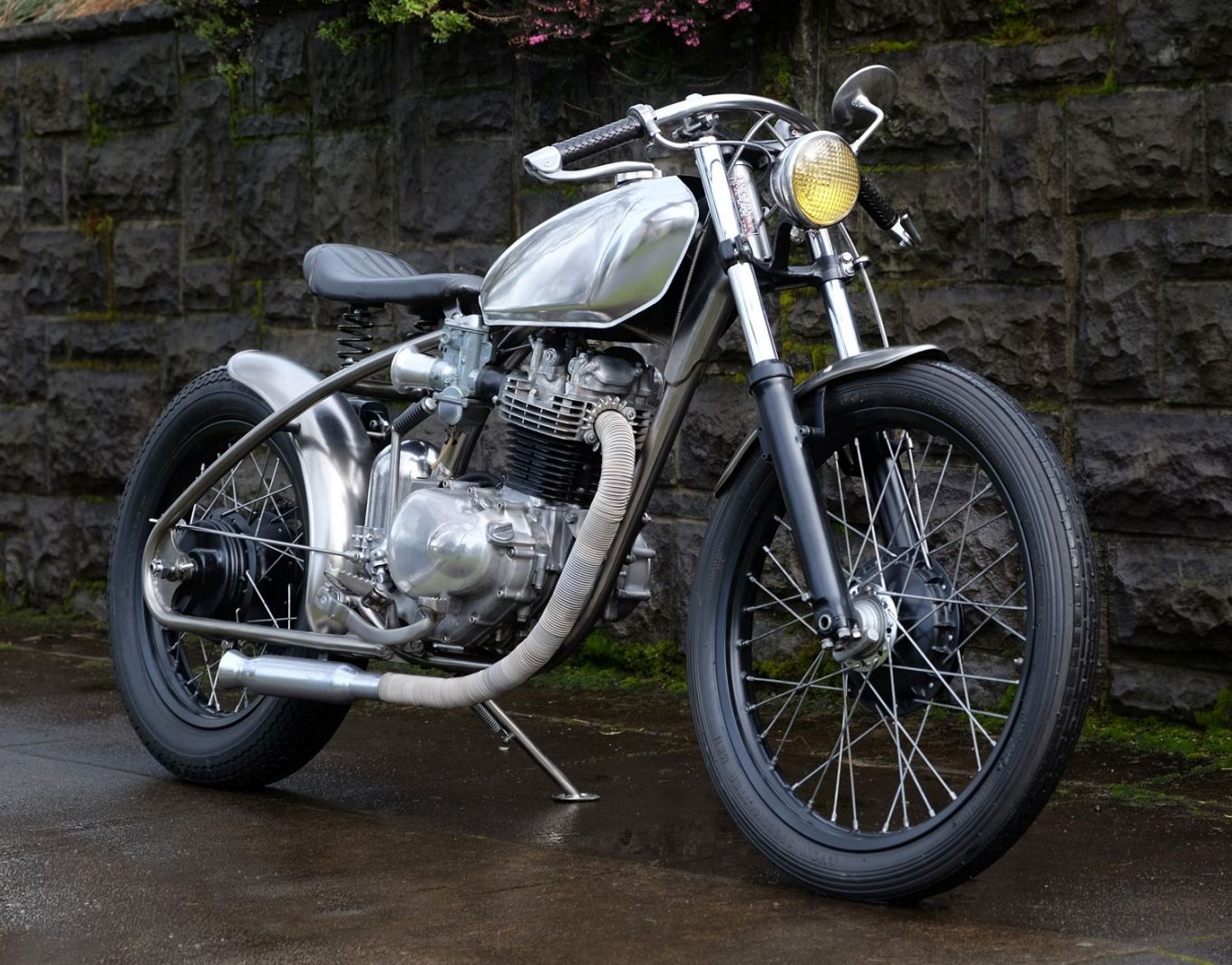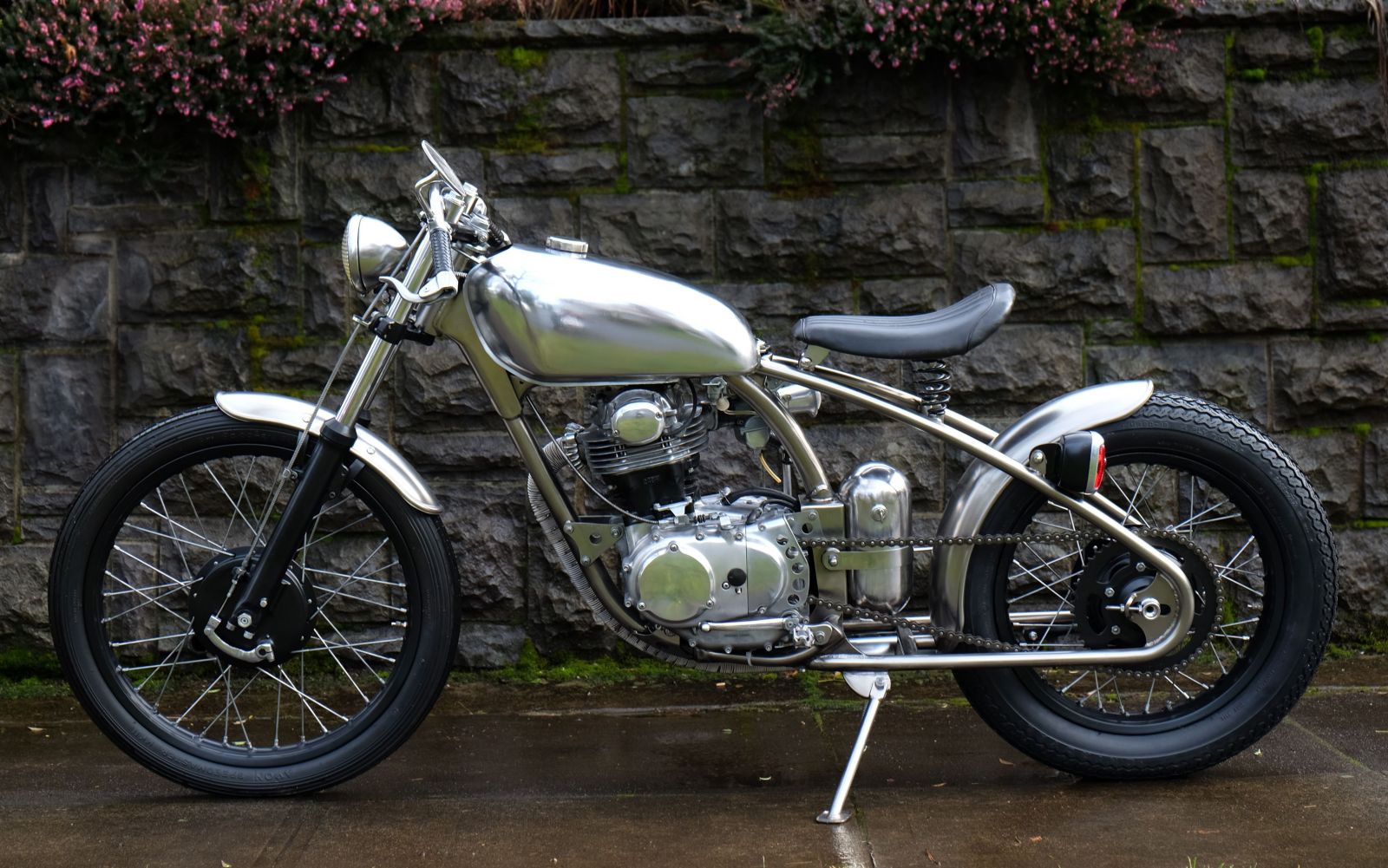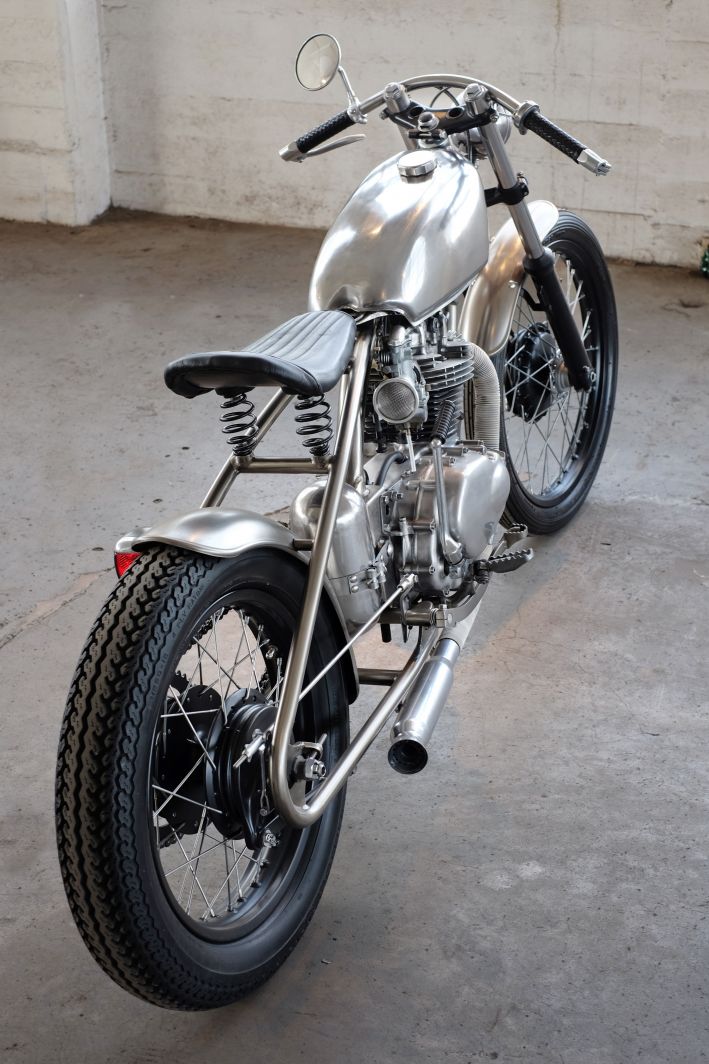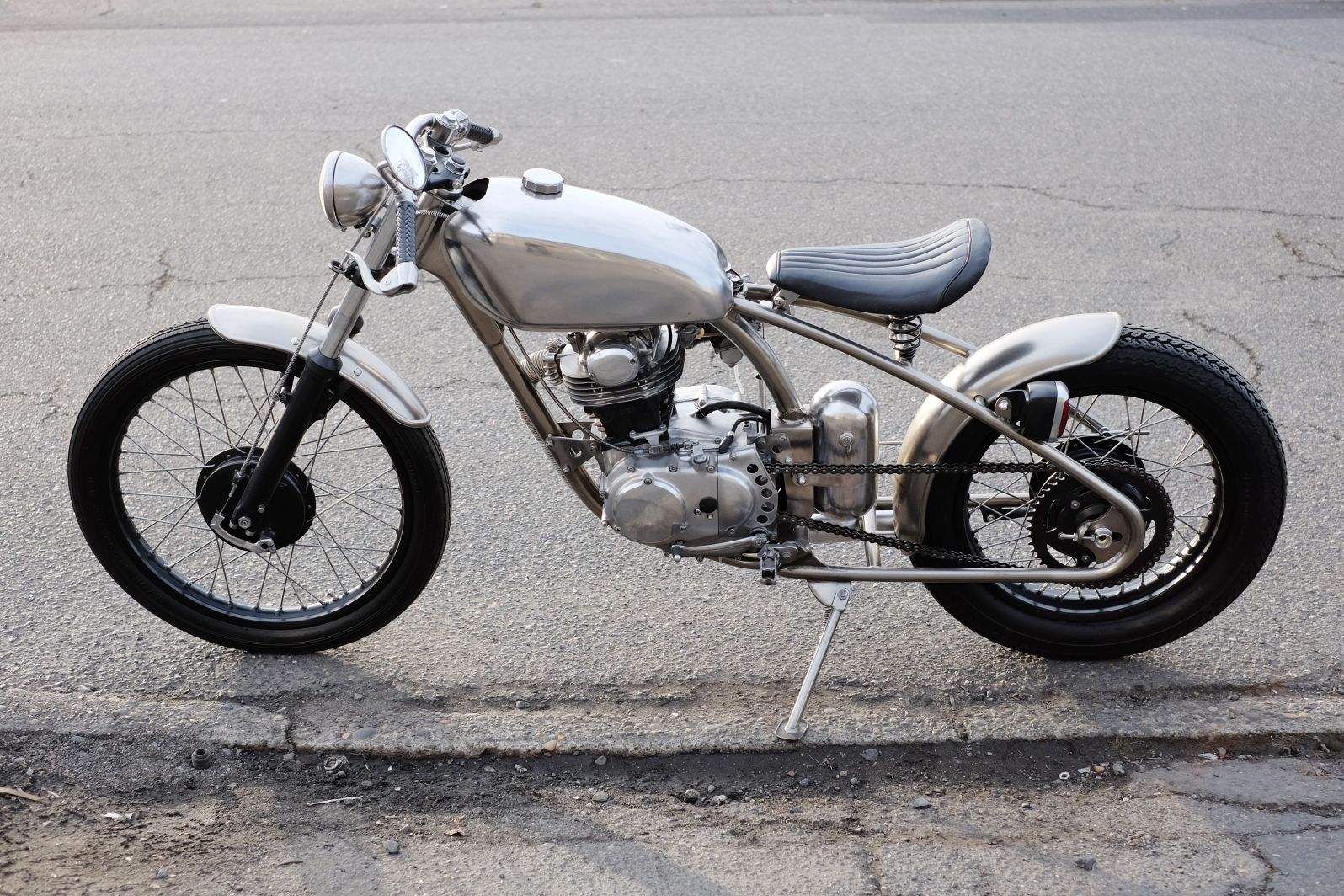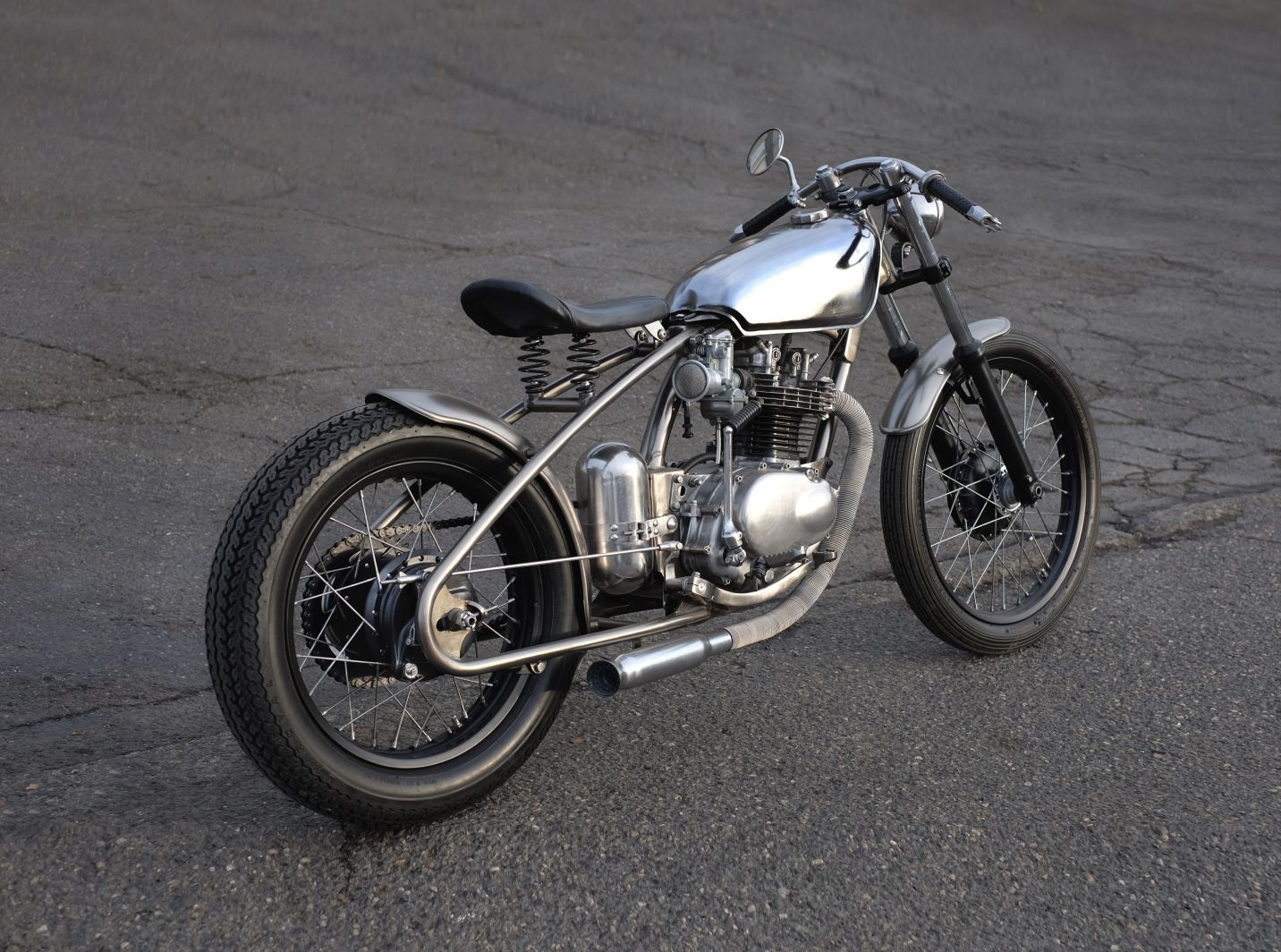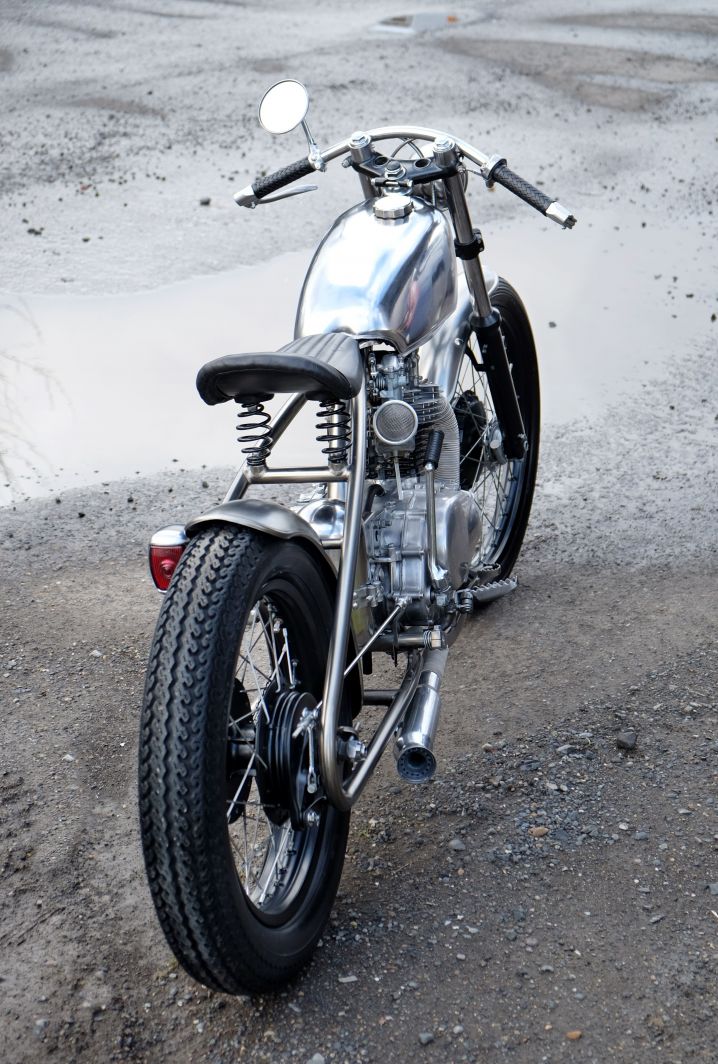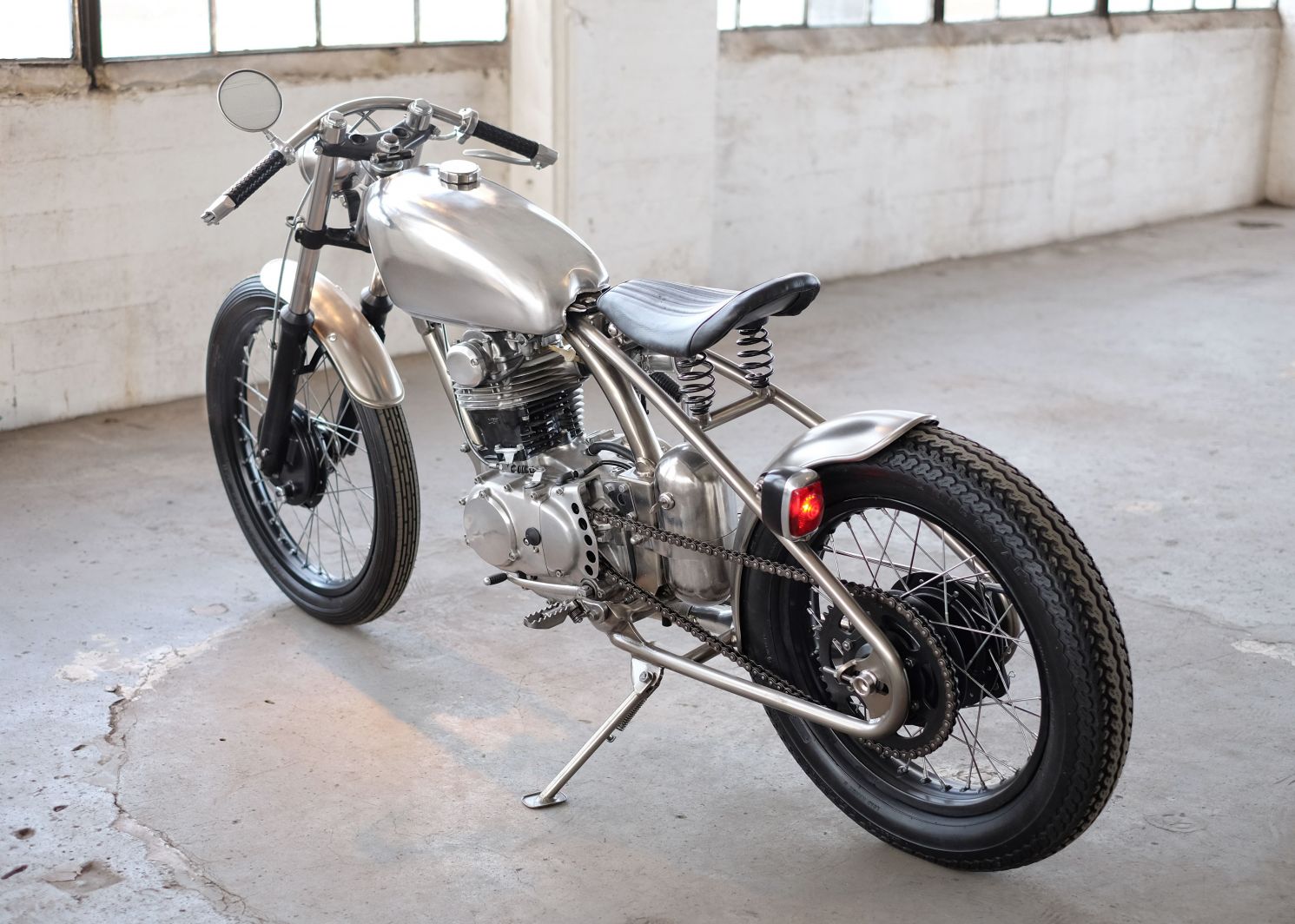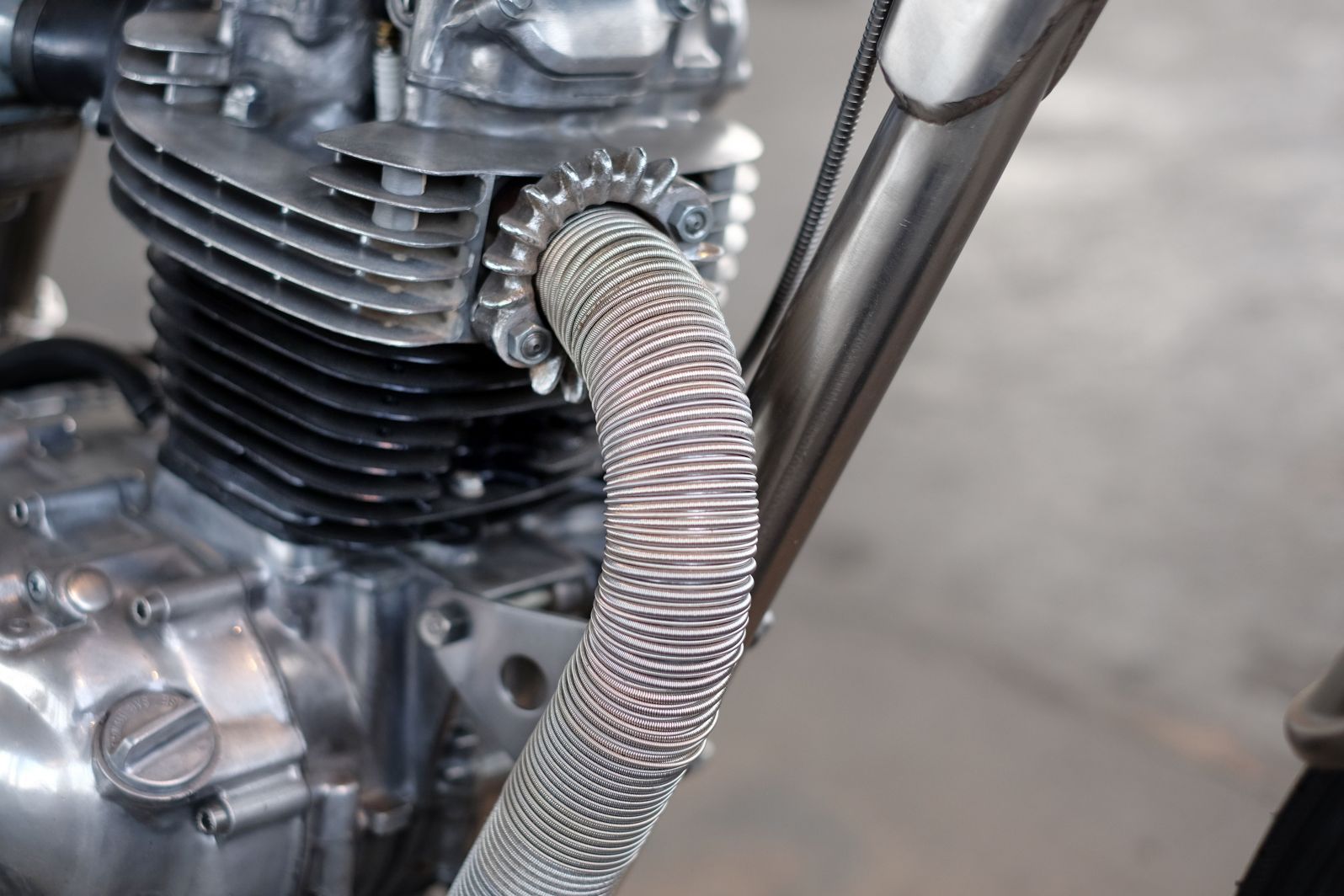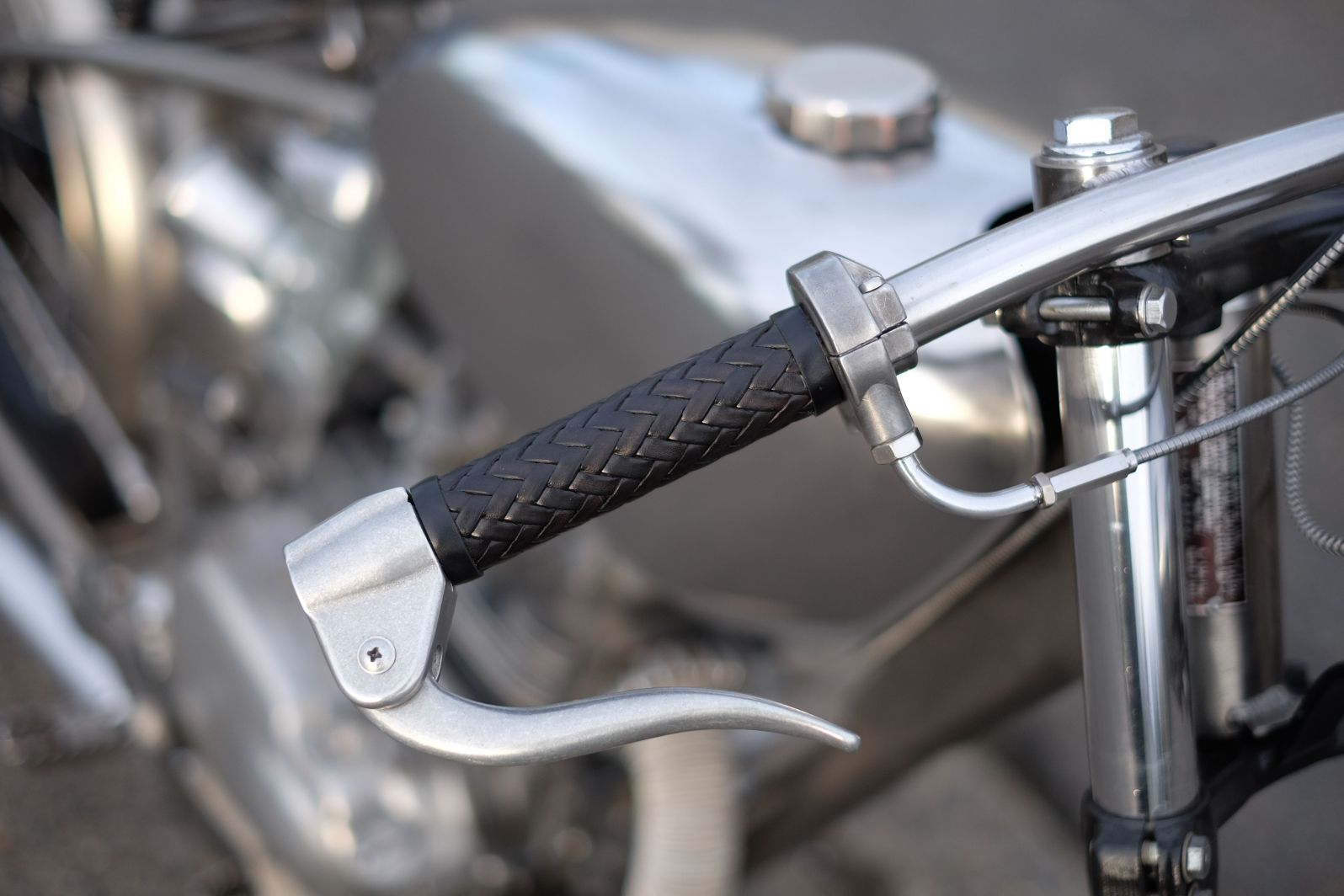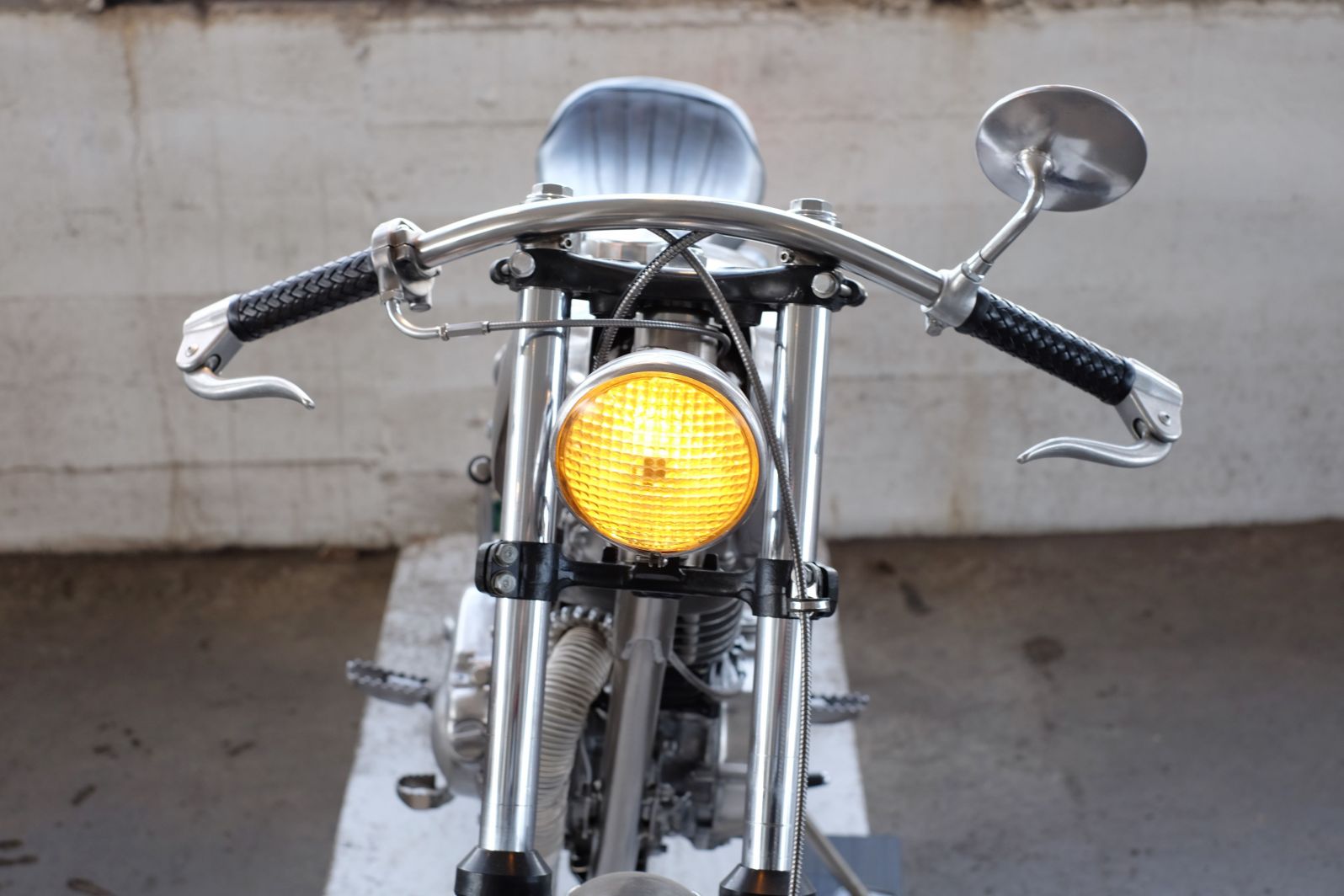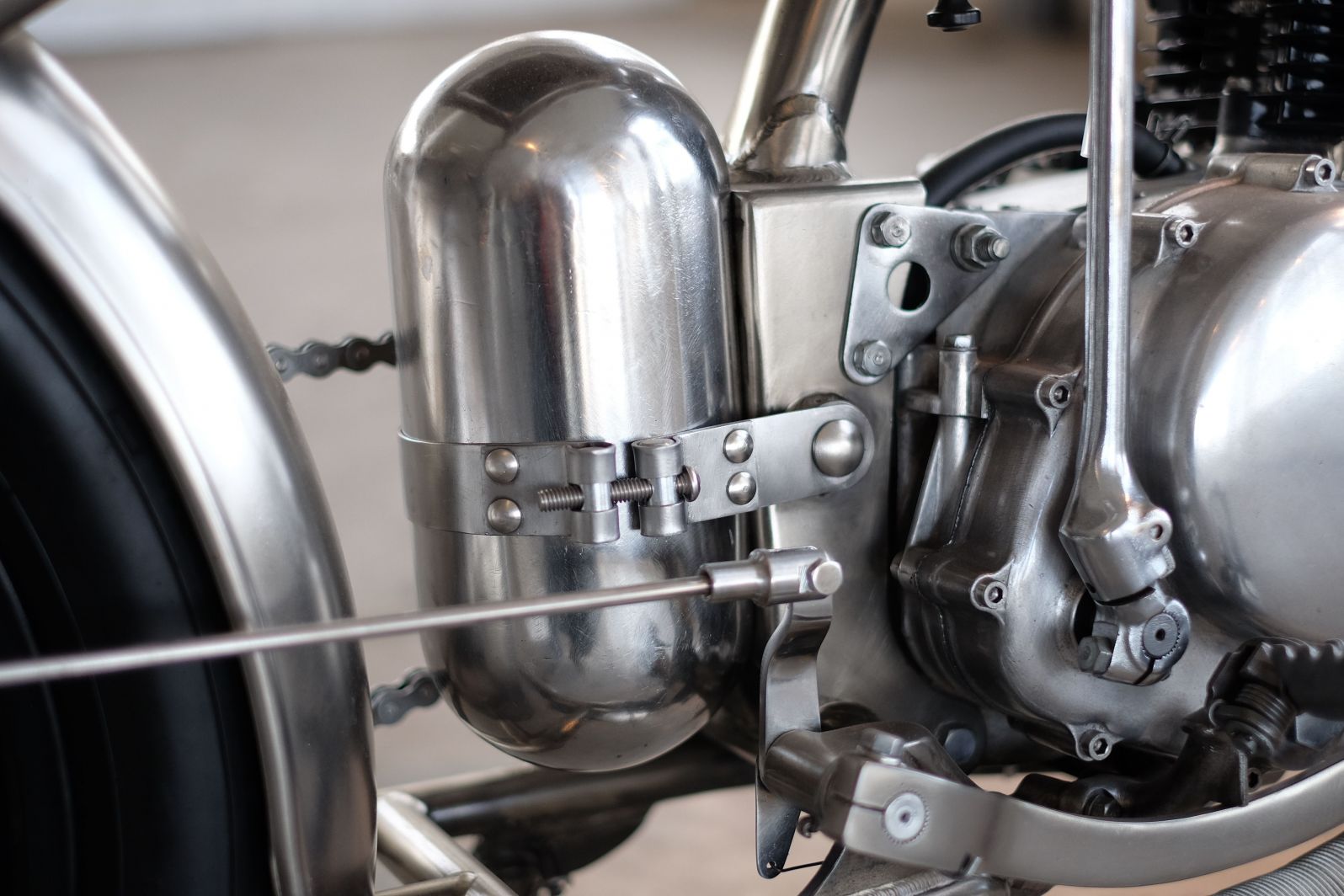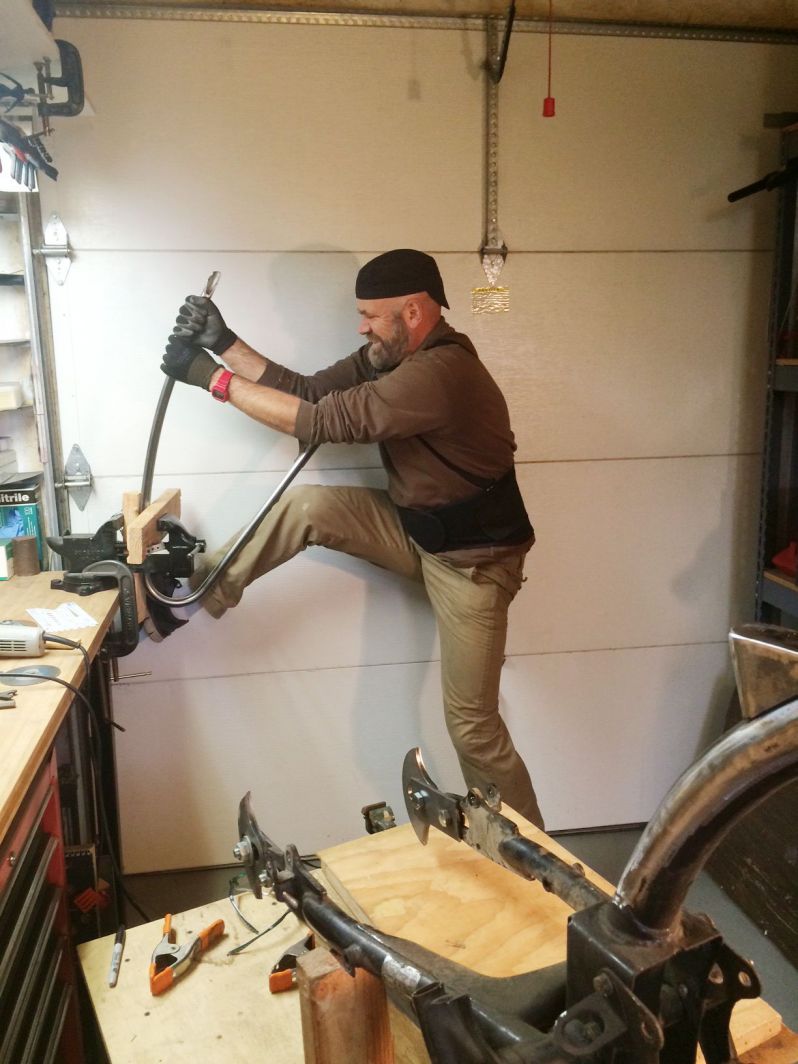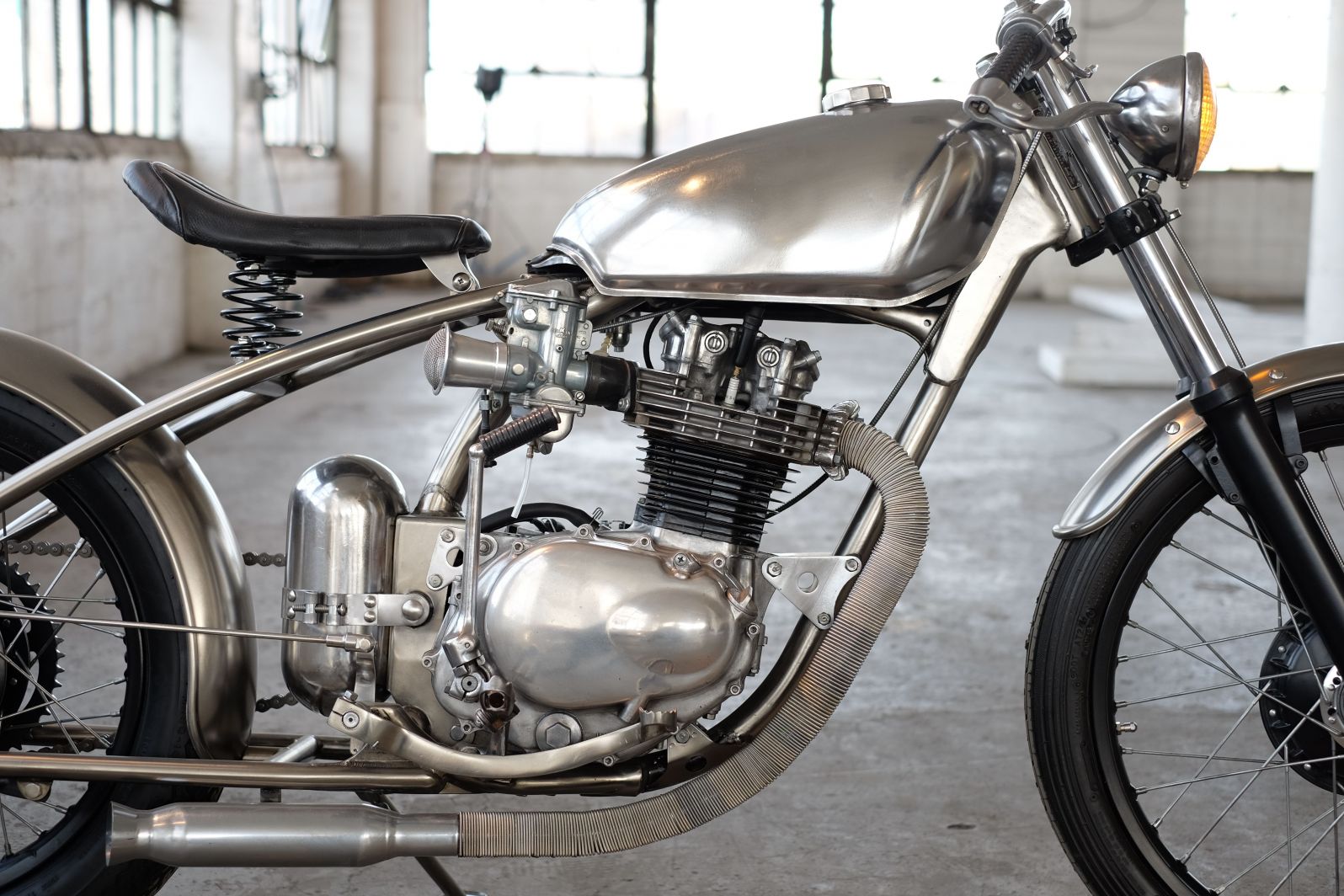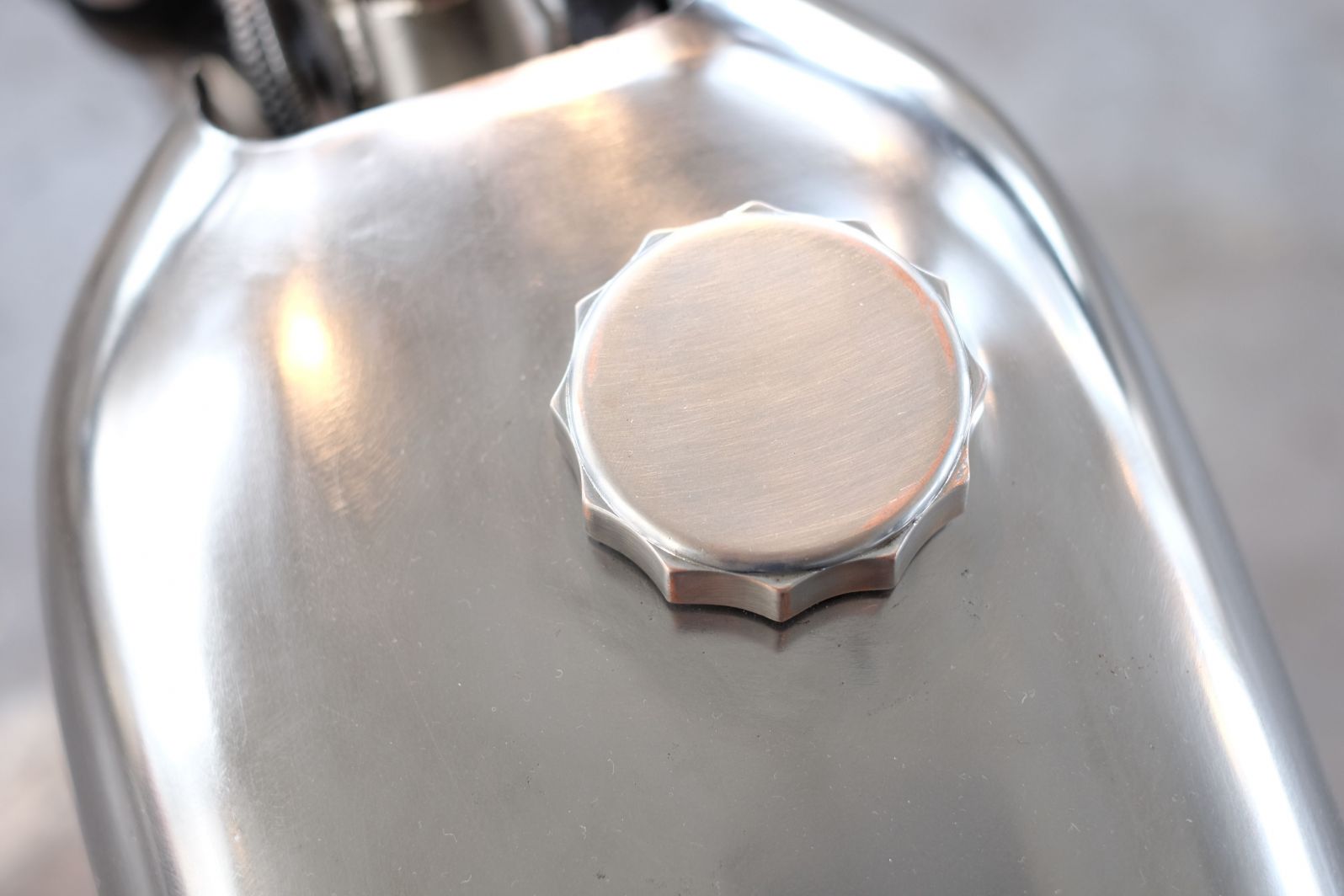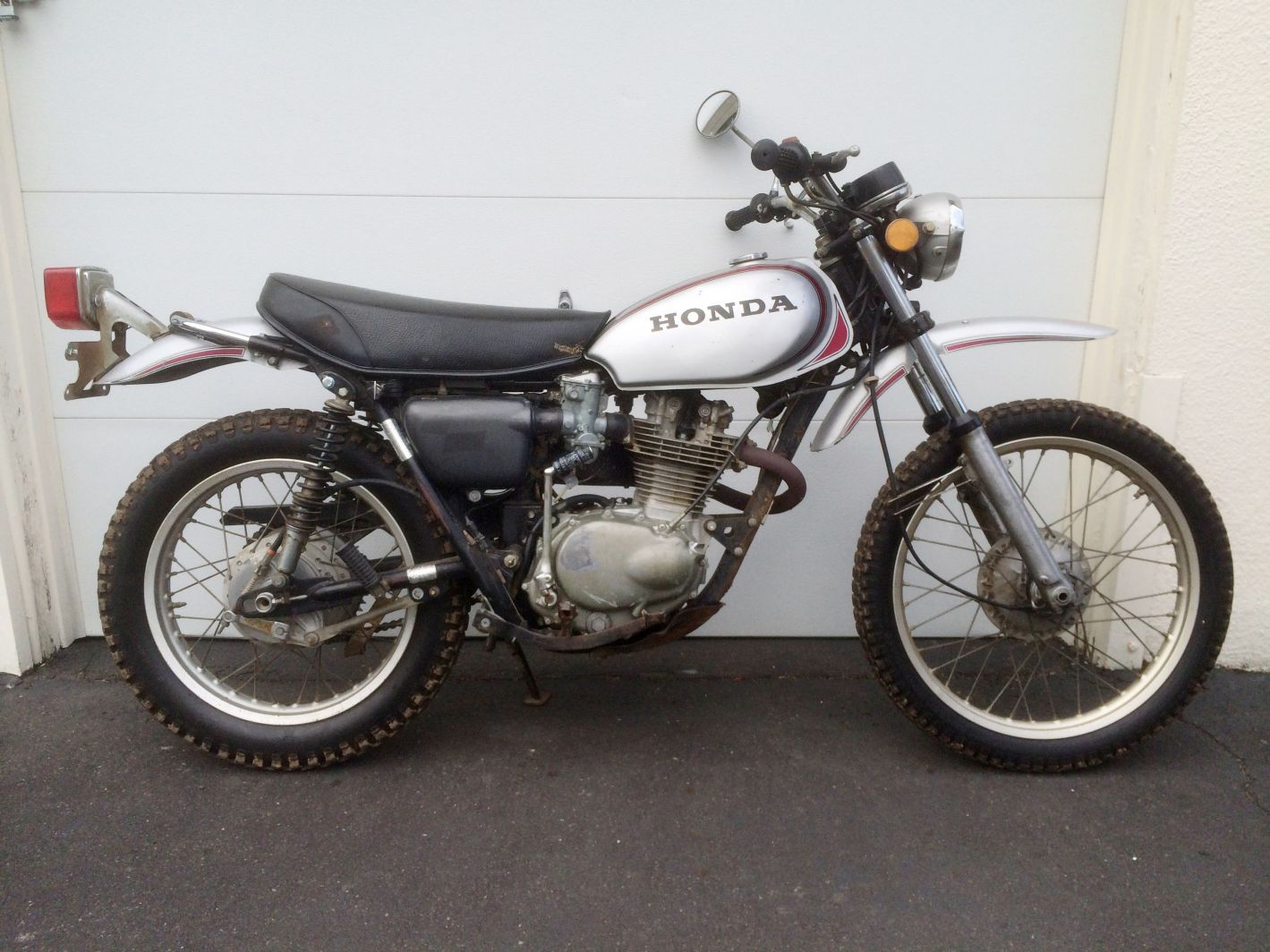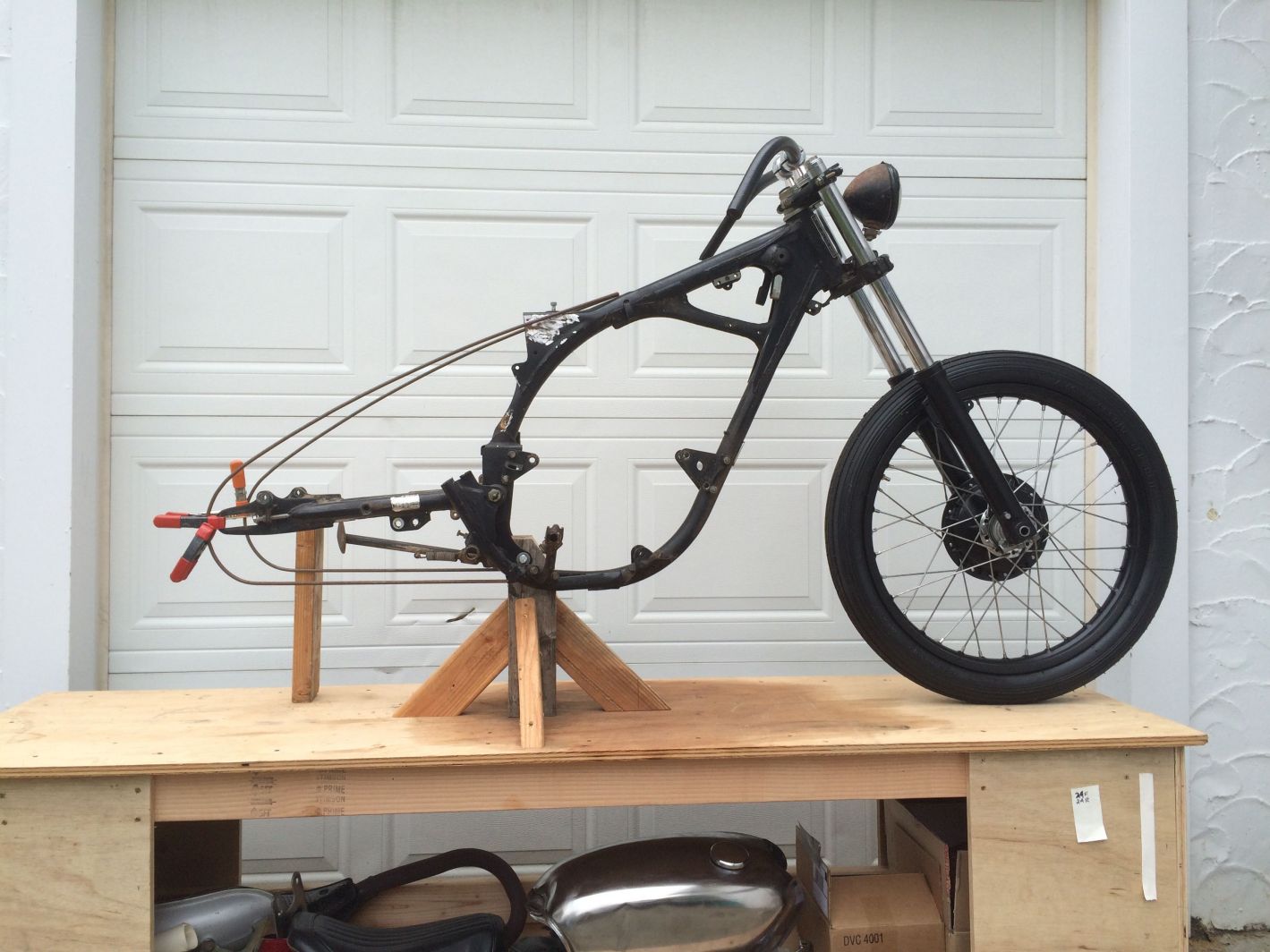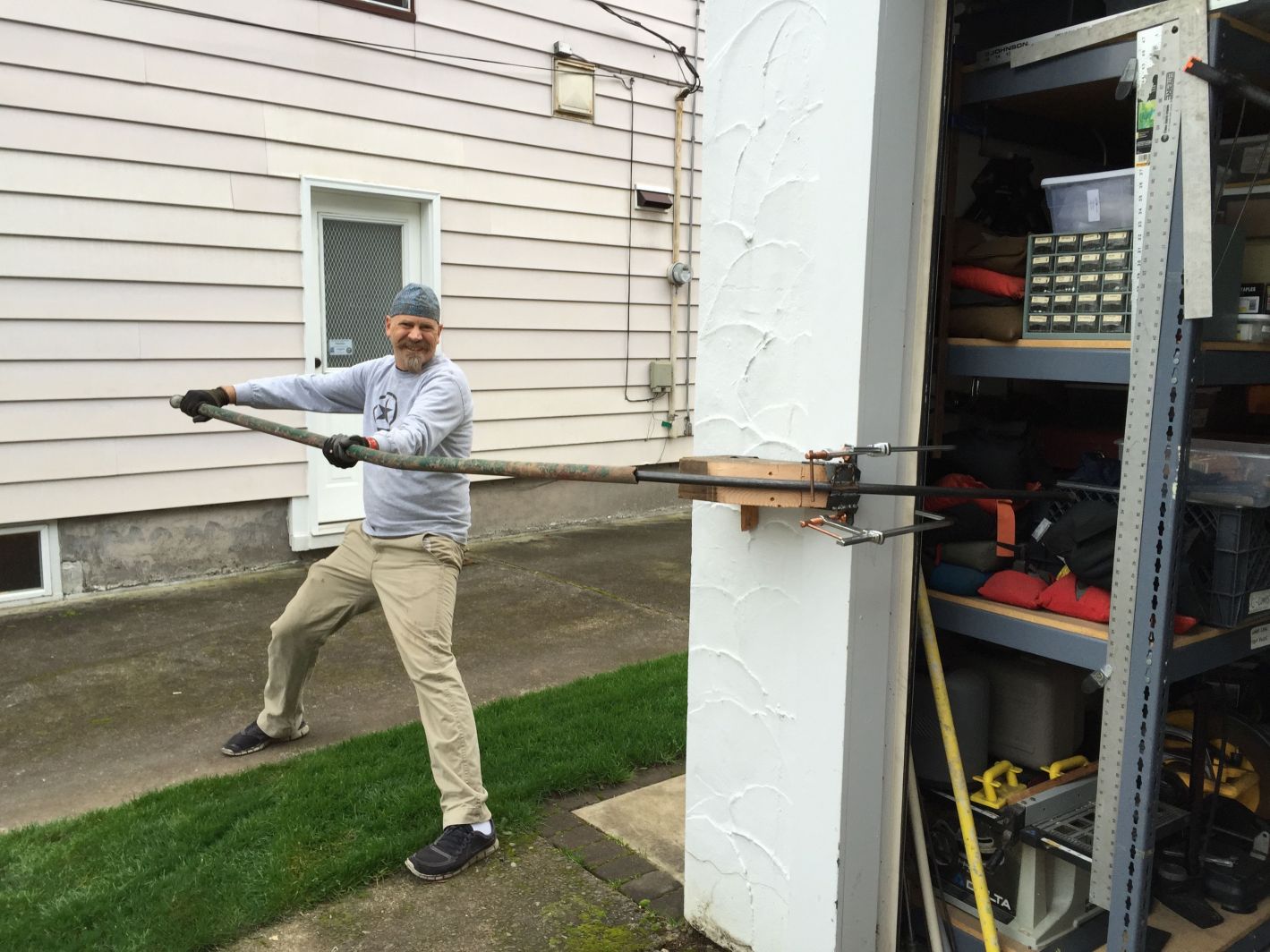 Inspired by early European and British bikes, Lars decided to build a bobber. He wanted to keep the look and feel very raw and minimal, the lines to flow and let form follow function. When he got his hands on the 1974 Honda XL250, it was running, but in need of a lot of TLC. It was also not the obvious choice for an old school bobber.
He started in 2016 and it took two years to build. He built it in his single car garage in Portland, Oregon with no specialist tools. He had no projected budget and brought it in for an impressively lean $2,800.
Necessity is the mother of invention, and Lars got to work with the most basic of tools. The major fabrications included a welded-on custom hard tail and hand-bent handlebars. Lars hand made a tank to hold the battery and electronics. The exhaust is wrapped with electric bass guitar wire.
Custom fenders were built by Cooper Smithing. Lars sourced inverted levers from Maund Speed, and the leather grips from Leh Cycles in Austin. He found the vintage seat, Ford tail light, and the tractor headlight at a Portland swap meet.
The rims, forks, cylinder, fenders and frame were sent out to be powder coated. He employed the magic of a master welder to clean up his welds with a Tig welder.
The stock Honda XL250 engine was pampered and fettled, the carb cleaned, and treated to a vintage velocity stack from eBay.
Lars hit a low point lacing the rims, "Spokes are a pain in the ass. I will never do that again!"
Lars lists the high points as working out the frame geometry of the hard tail and realizing his vision for the stance of the bike. And of course, finishing it.
He's really pleased with how it came out. "I am totally satisfied with the build. I really dig the bike. It's a keeper."
And so it should be. Here at Revival we love to see well-executed builds on unusual donors, and this XL bobber really does the trick.