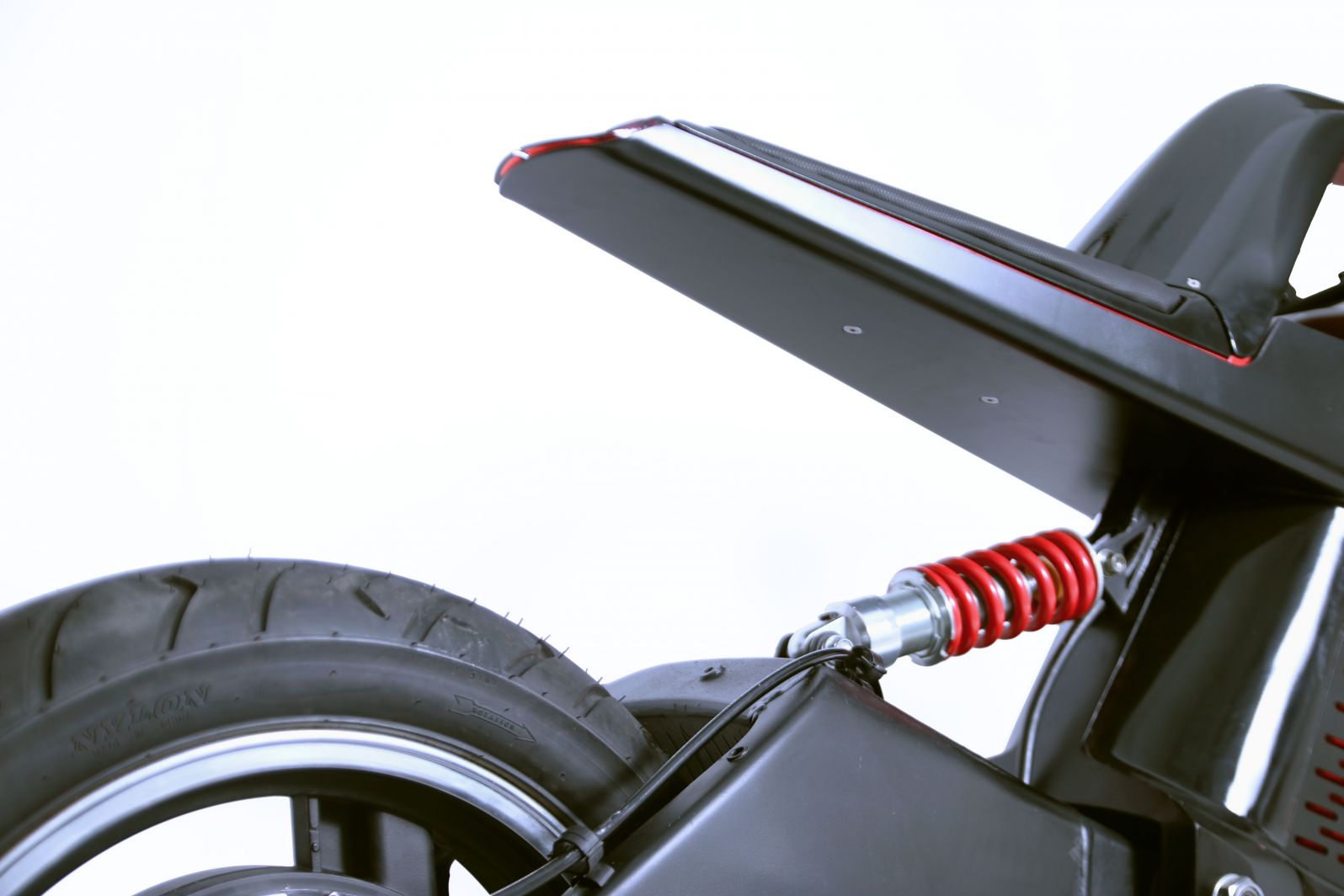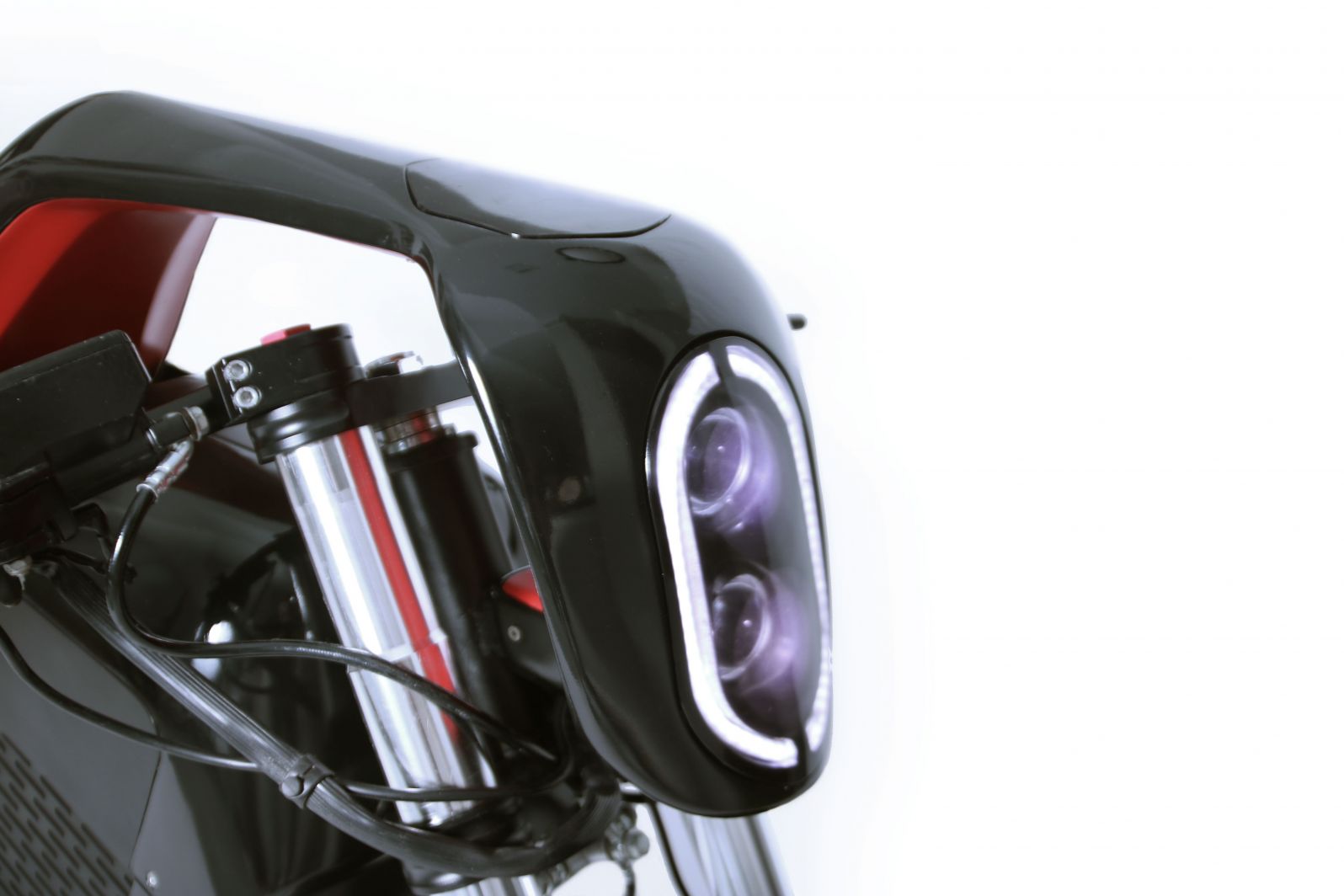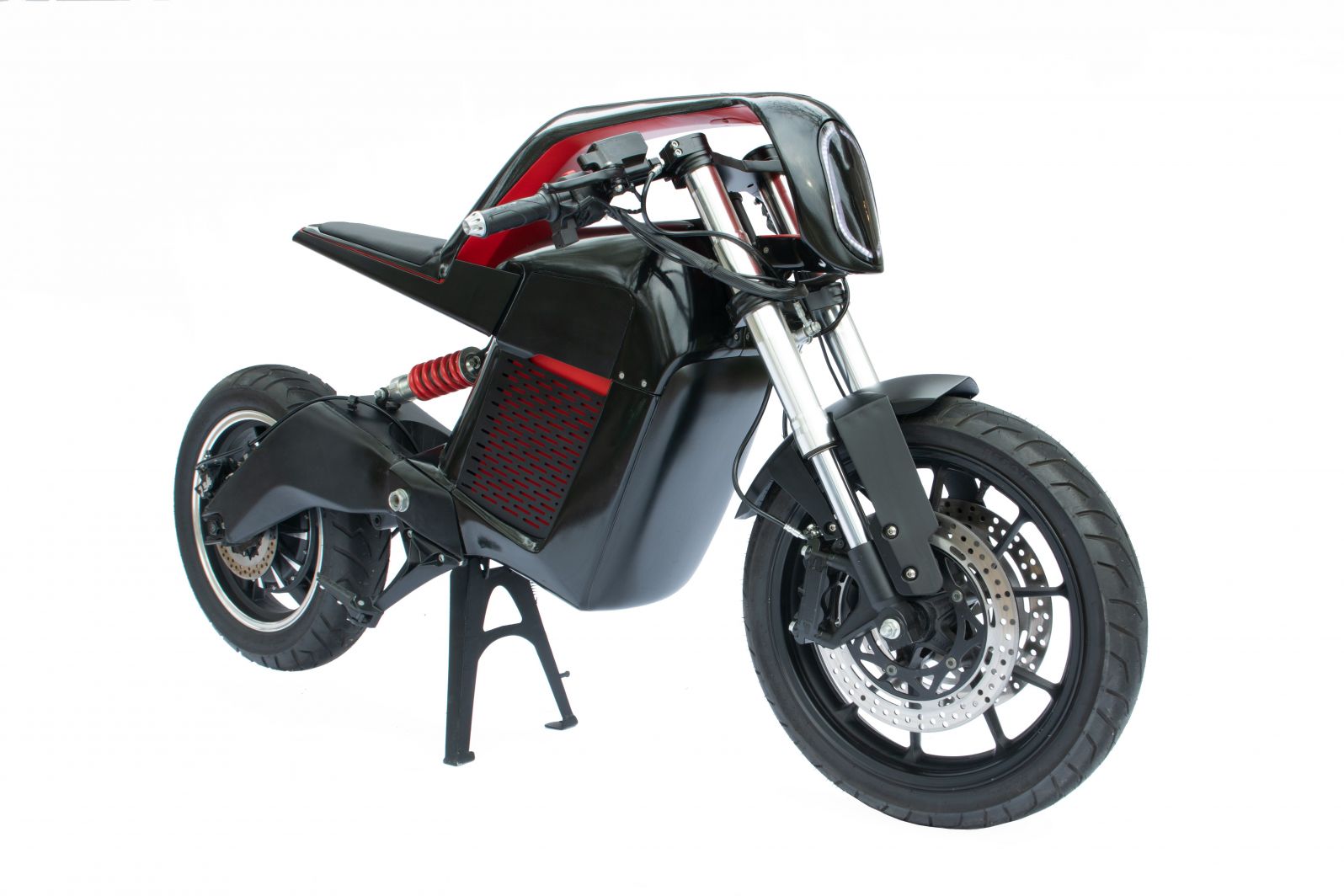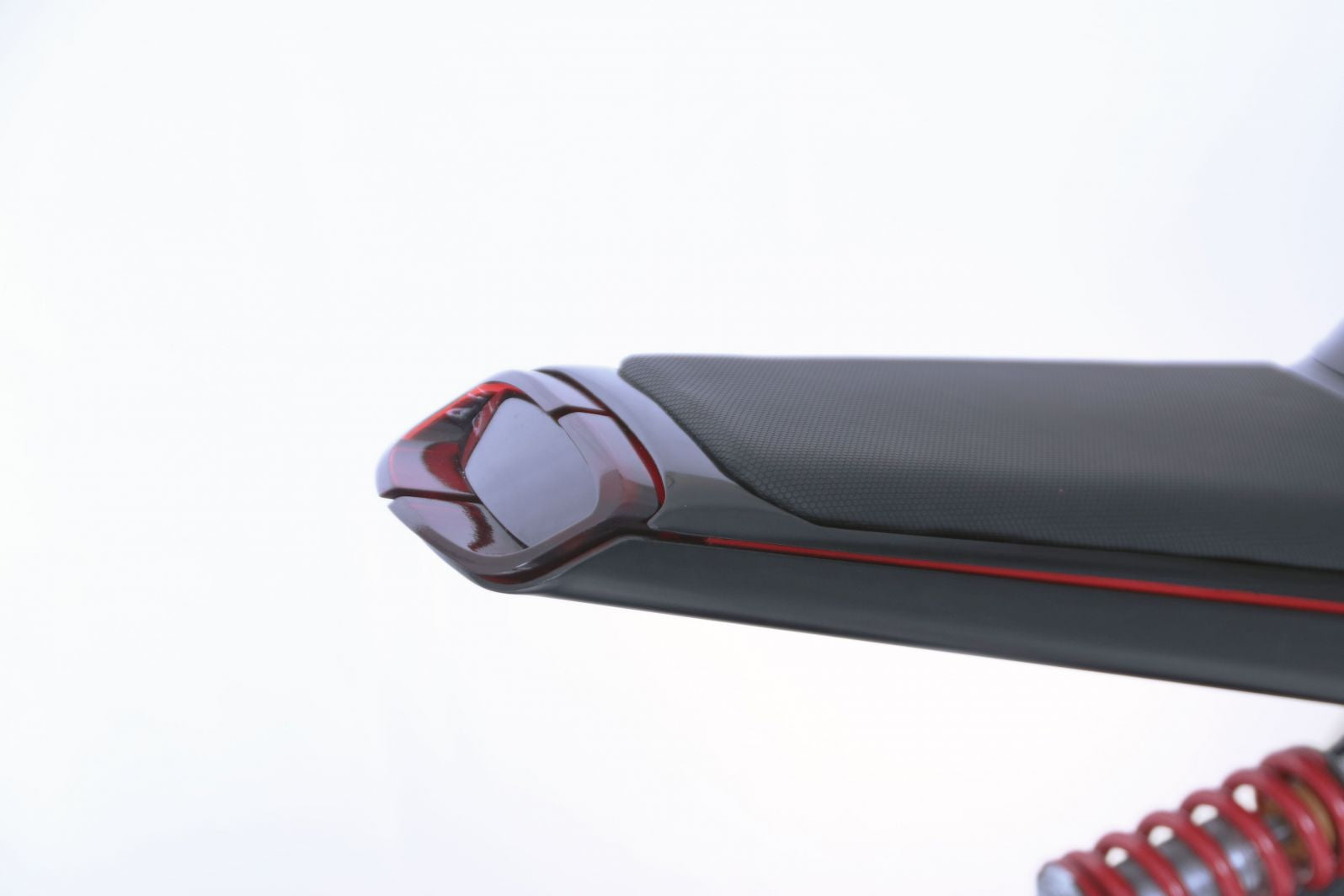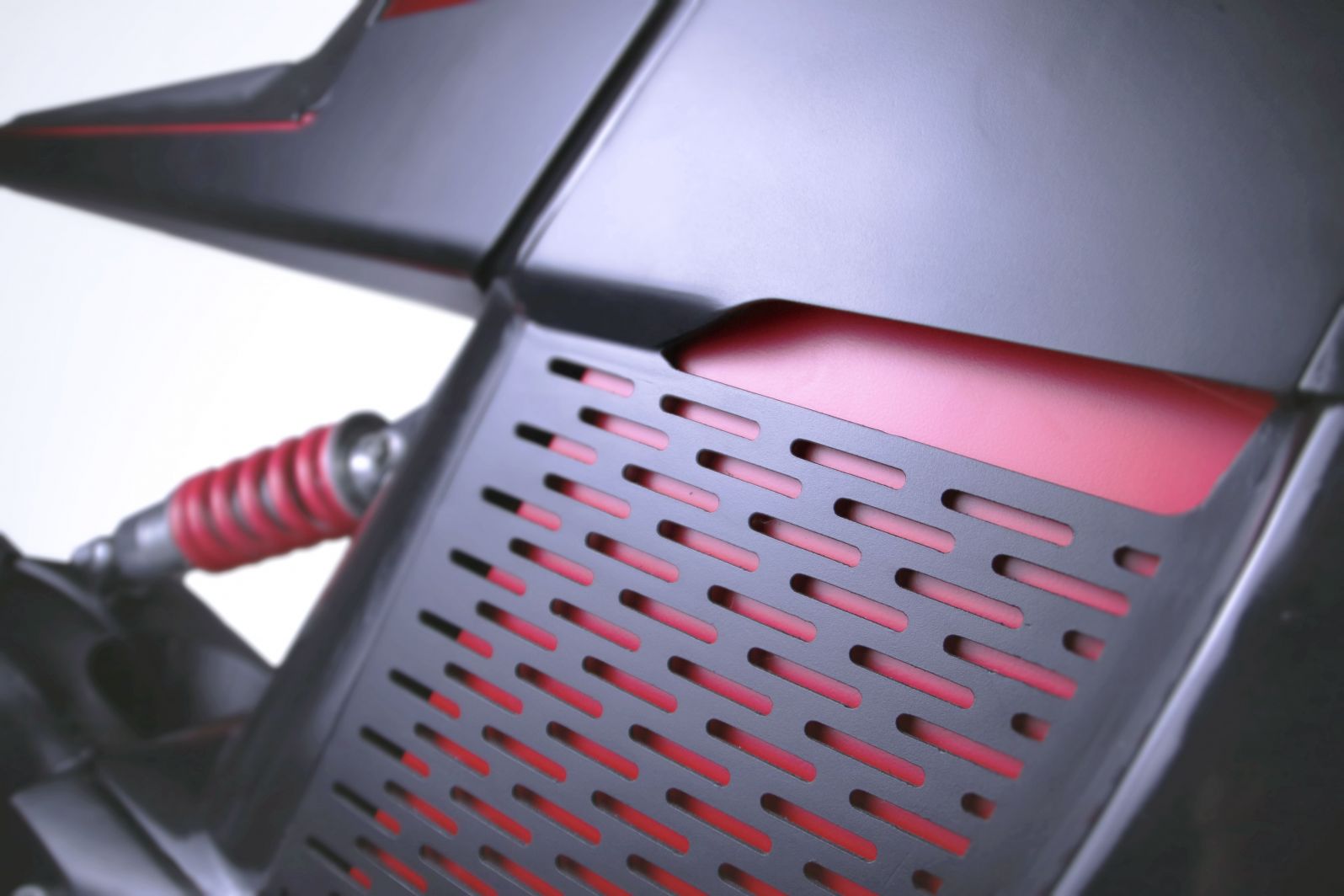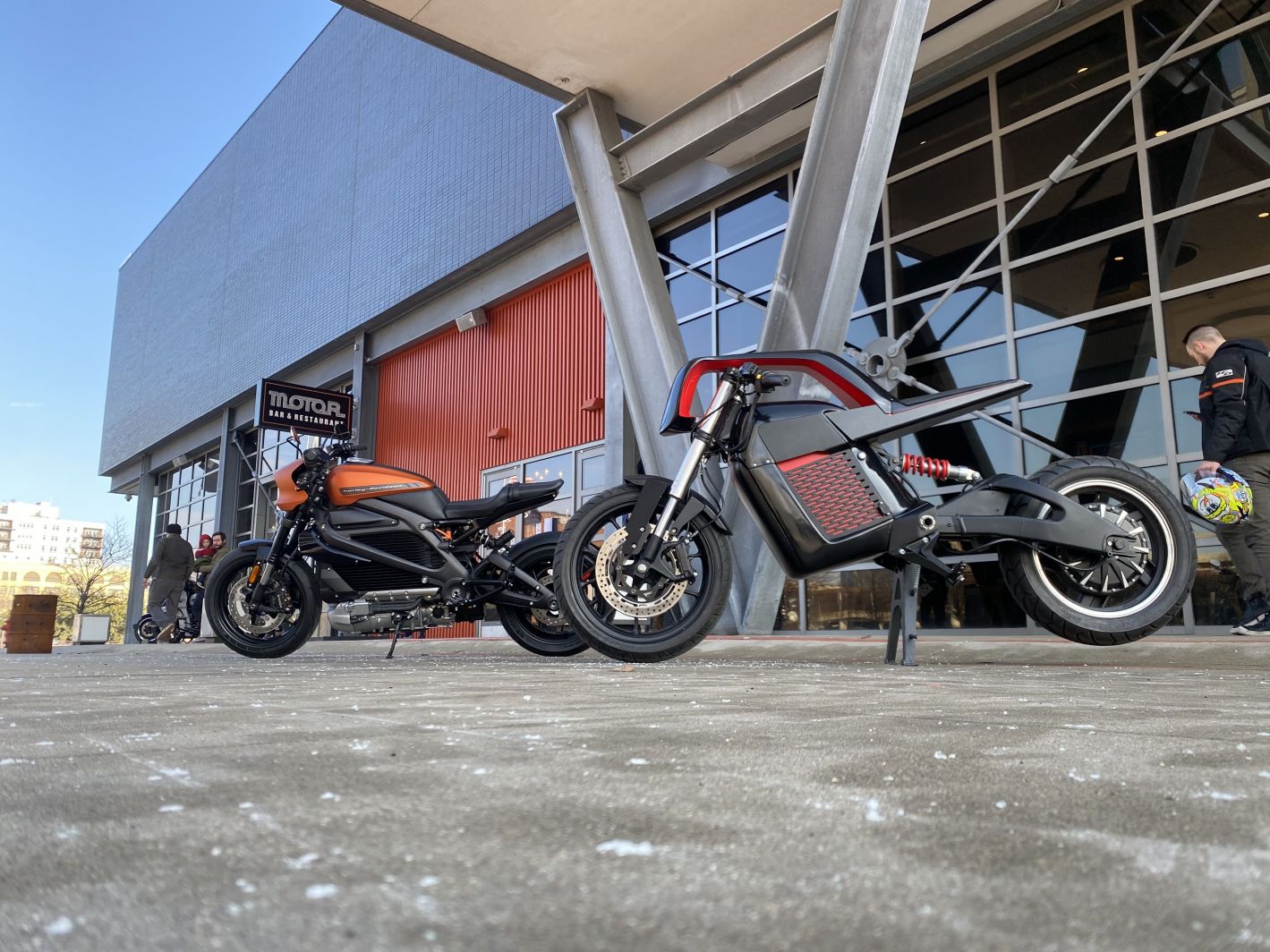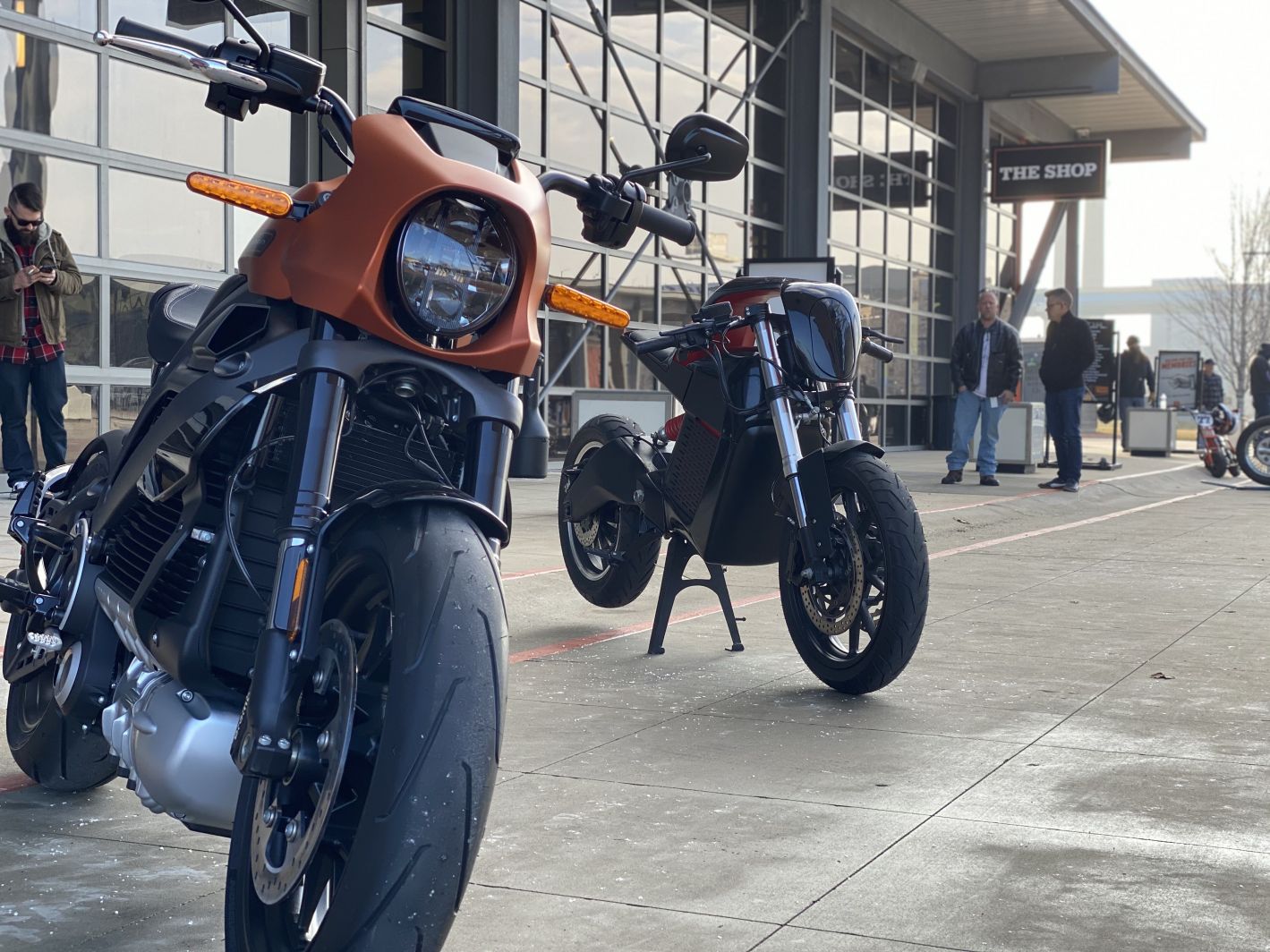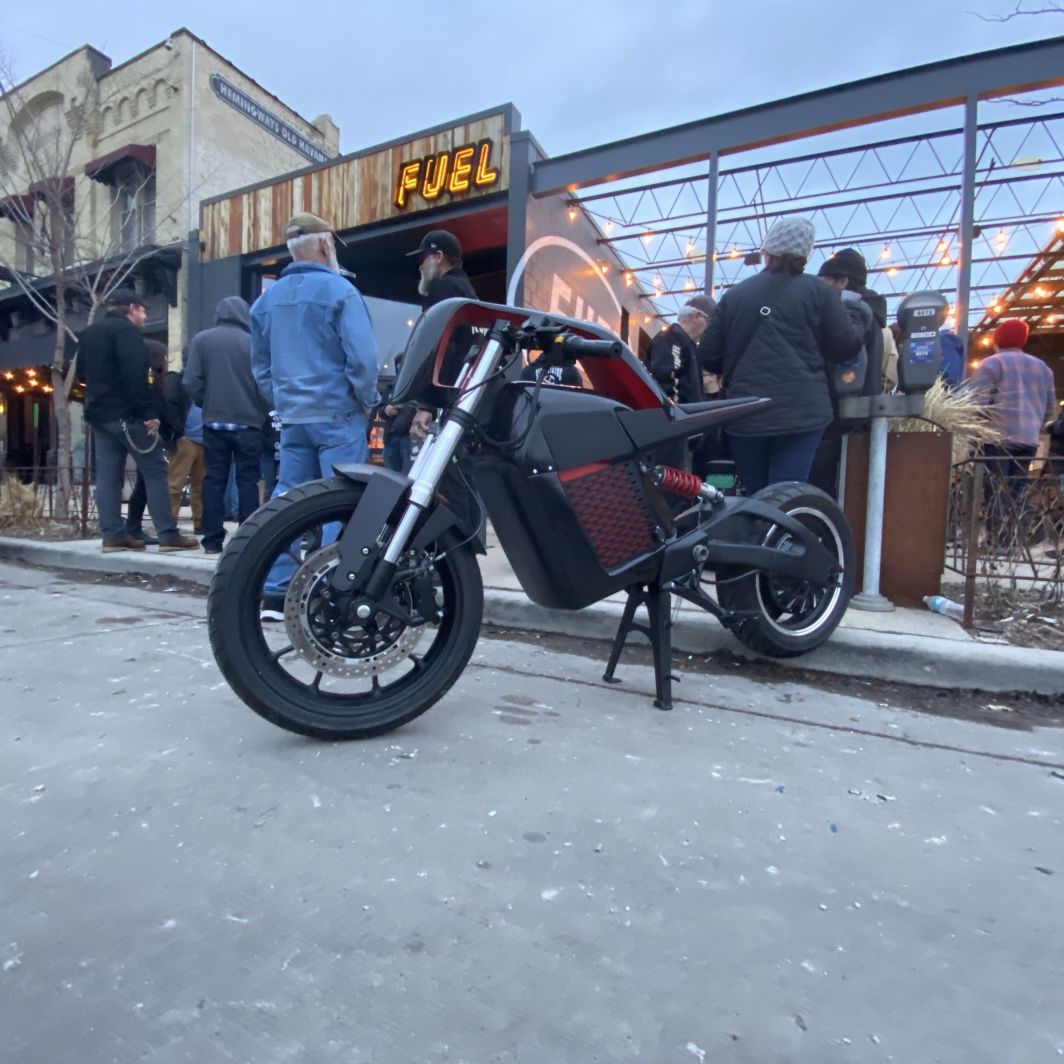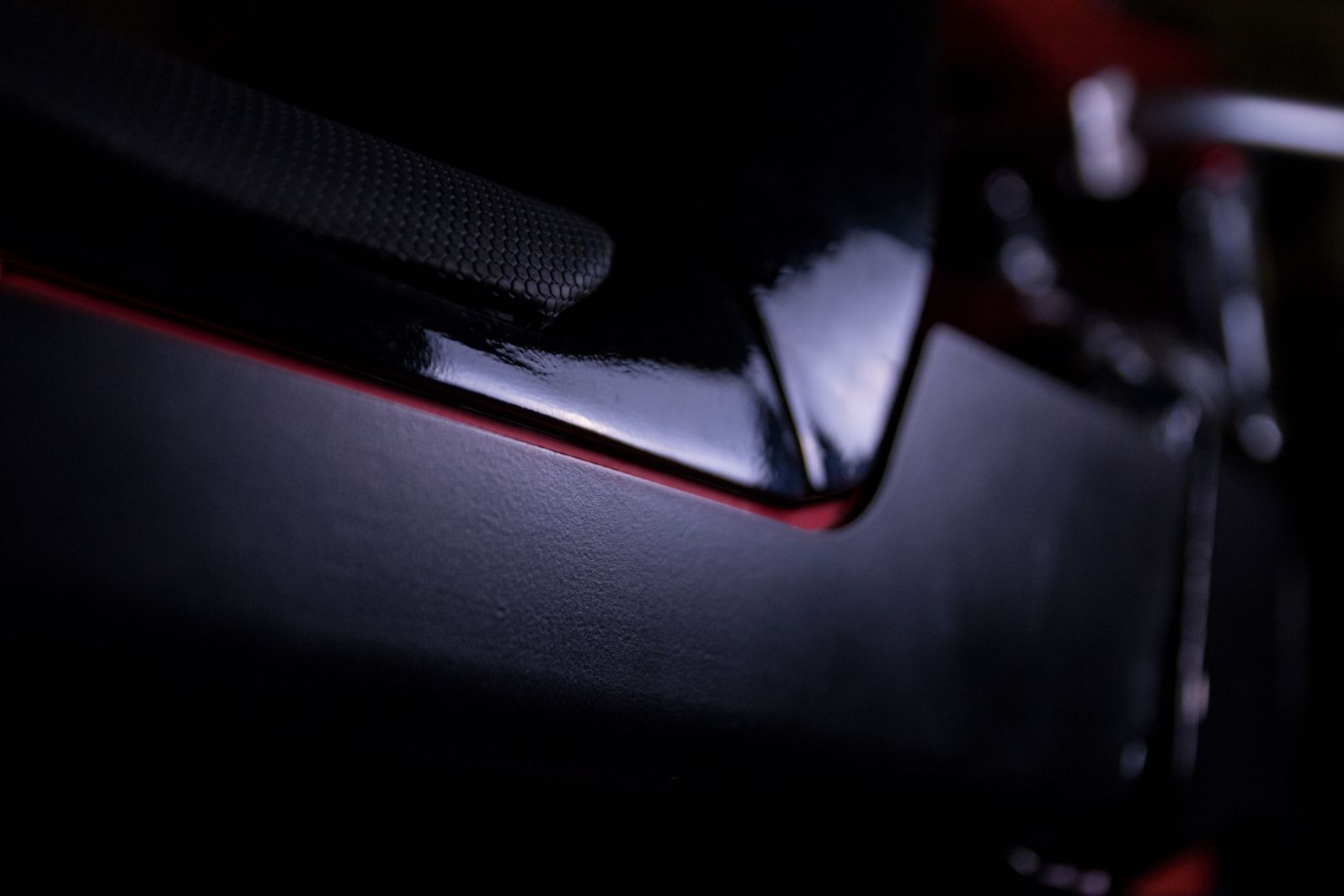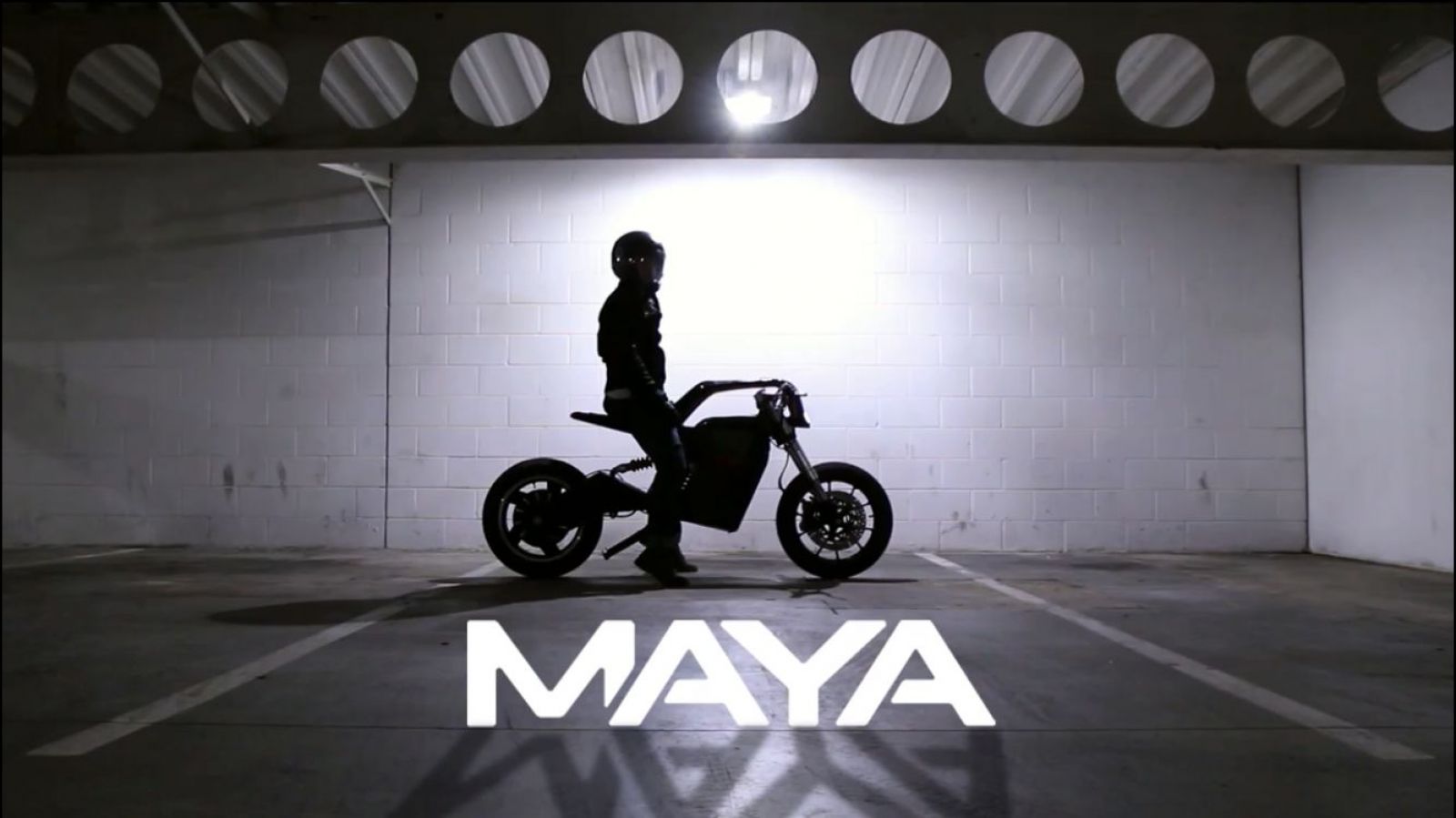 At just twenty-two years old, Josh Probst has completed the fully functioning prototype for his motorcycle concept MAYA. Josh built MAYA as his senior thesis for his Bachelor of Science degree in Industrial Design at the University of Houston's Gerald Dean Hines College of Architecture and Design. The prototype was completed in a breathtaking three months, but Josh spent another six months fine-tuning the bodywork while he worked as a machinist/ industrial designer. Josh worked at the university's metal and wood shop for three years to save up for the project, a little over $7,000. He first stumbled upon the idea of creating MAYA while building his first bike, the lovely '78 CB125 Retro Rocket which was proudly displayed in the 2018 Handbuilt Show. He built the Retro Rocket while still in high school. "I realized that every motorcycle frame is designed around the engine—or the battery for electric motorcycles—but when one major component breaks or becomes obsolete in its aesthetics, or technology the entire motorcycle is considered broken or obsolete. That is until it comes across a custom builder. Where what is considered waste is fixed, and altered into something that surpasses its former glory." Josh wondered why products can't be designed to inevitably be altered. From the very start of college, he planned on putting this question into action by making an electric motorcycle for his thesis. So when his last semester came he fully dedicated himself to designing and building MAYA: the Most Advanced Yet Adaptable motorcycle. Josh worked on this project 24/7 and quite literally lived on a small bed hidden on top of his studio locker in order to finish on time. After three months he had a fully functional prototype. MAYA is an electric motorcycle designed to defy product obsolescence. Rather than creating another vehicle that will quickly be outdated, MAYA can reuse the same frame to create a whole new motorcycle. By simply replacing three components (the propulsion unit, the seat structure, and the upper assembly) MAYA can be adapted into infinite types of modern motorcycle models. From the latest cutting-edge electric motorcycle to an affordable combustion motorcycle MAYA can serve the needs of any rider. MAYA gives all riders the equal opportunity to stay up to date, repair - and upgrade their motorcycle to be the Most Advanced Yet Acceptable — now and in the future.  
The bike is built almost entirely from scratch. The modular frame and structural components of the propulsion unit and the seat were CNC plasma cut, bent and welded together in under a week. The entire top portion of the body was 3D printed out of petg plastic and reinforced with fiberglass. The rest of the body consists of custom fiber-glassed body panels.   The electric motorcycle runs off a 72-volt lithium-ion battery and a hub motor.   The custom made headlight and speedo are tinted black only to be revealed when turned on. The custom taillight is also tinted and reveals the name MAYA when the brake is activated, surrounded by two turn signals that are SLS resin 3D printed.   Everything from design, build, finishing, and photography was completed by Josh.   There were many low points in the build, from misprints, insane time crunches, blown fuses, redoing paint jobs and even driving from Houston to Milwaukee only to find out Mama Tried show was postponed due to the coronavirus. But all things considered, Josh would do it all over again.   The high points came when Josh presented the prototype for thesis, when he showcased the bike to the Harvard Business School Club of Houston, being featured in Electric Motorcycle News, and being invited to the Mama Tried Show and the Vision Moto Show (before they were postponed)
"It's kinda funny sometimes all I can see are the flaws, but when I get to watch a person see it for the first time and understand the concept of what a modular motorcycle can do, nothing makes me happier."
Josh is now patenting this idea and networking. He's looking to find a job in the industry.
"I can make an impact on manufacturing, but I think I will always build custom motorcycles, whether as a hobby or career."  We'll definitely be hearing a lot more about Josh Probst in the future.