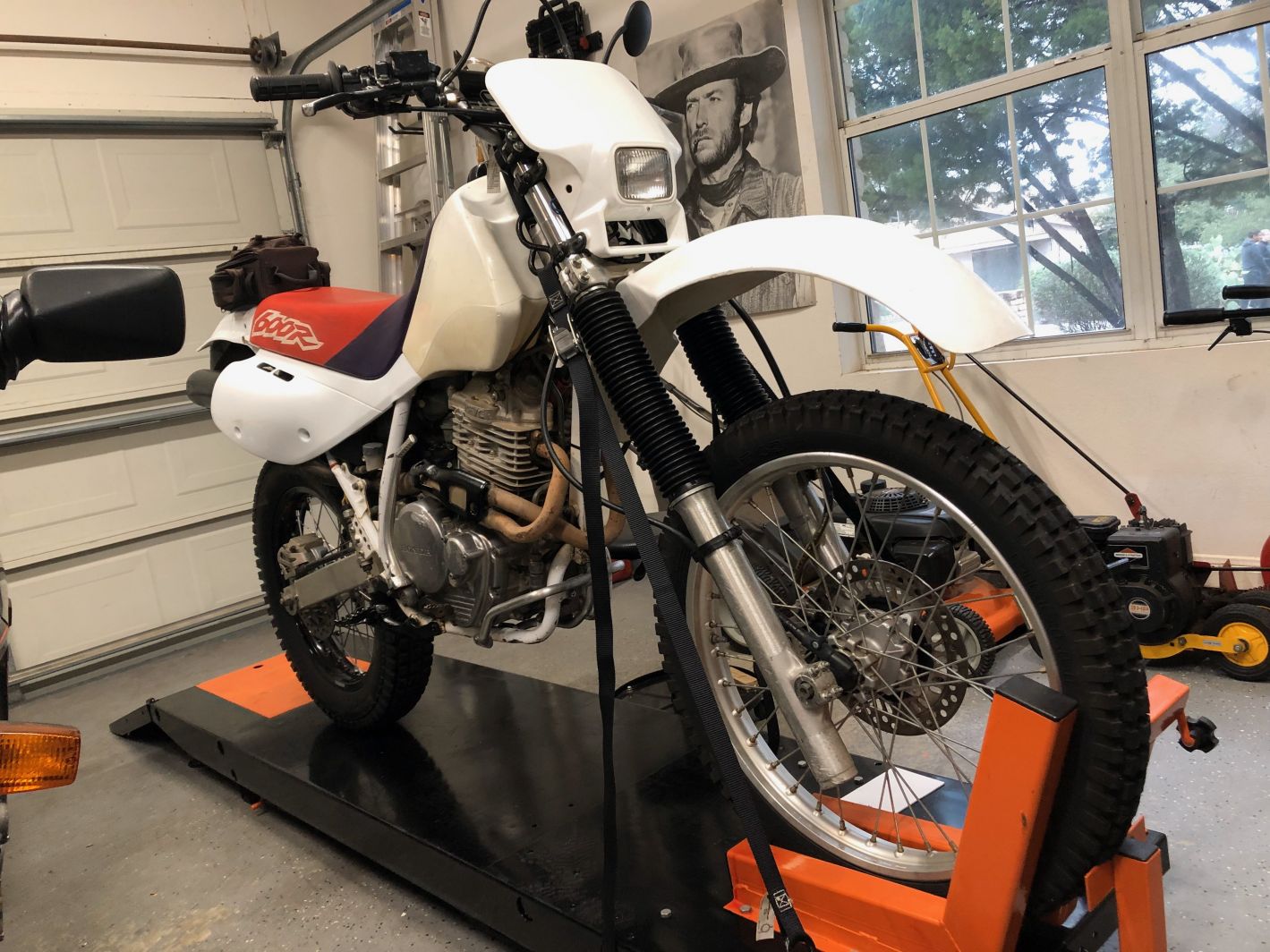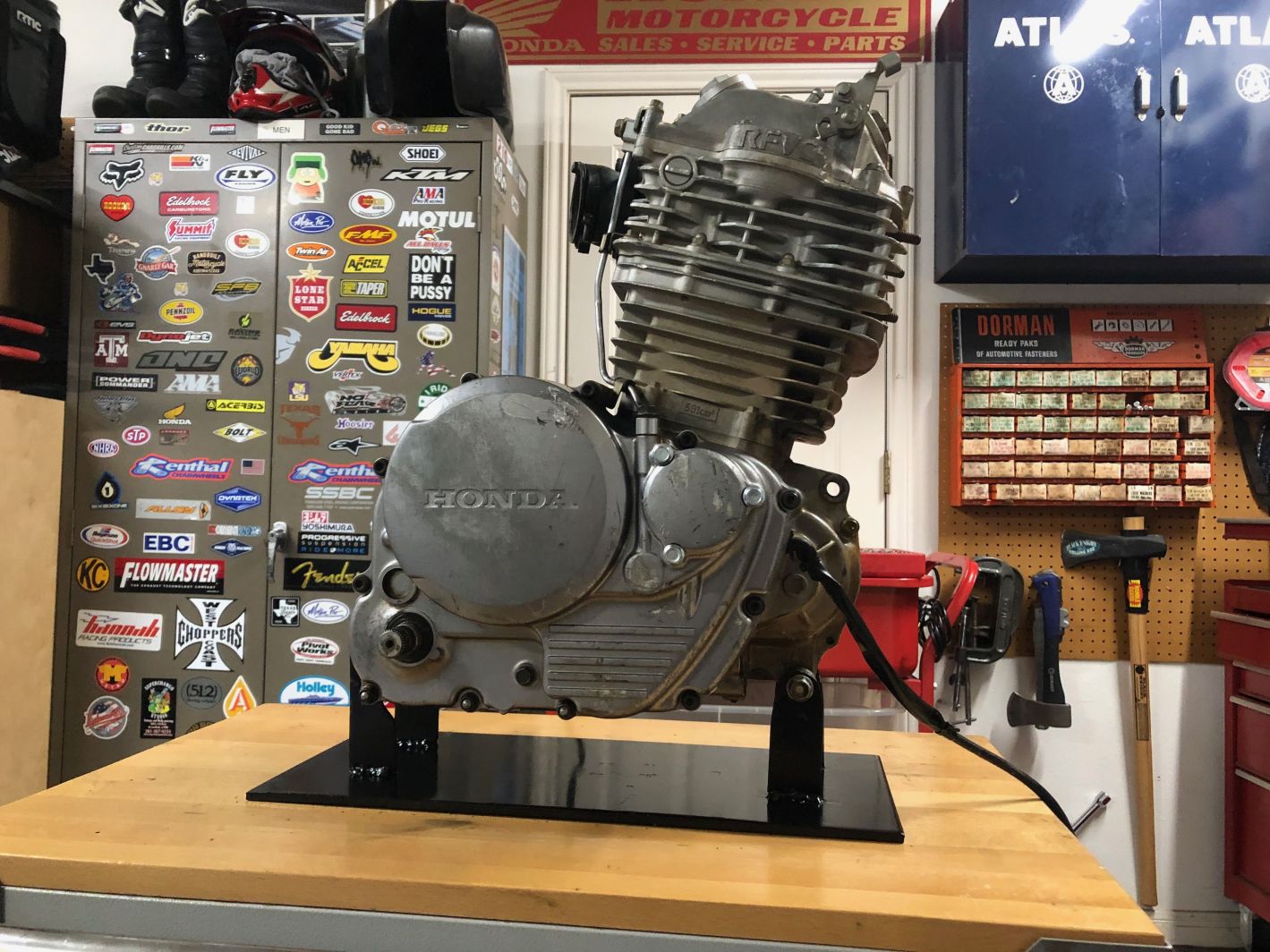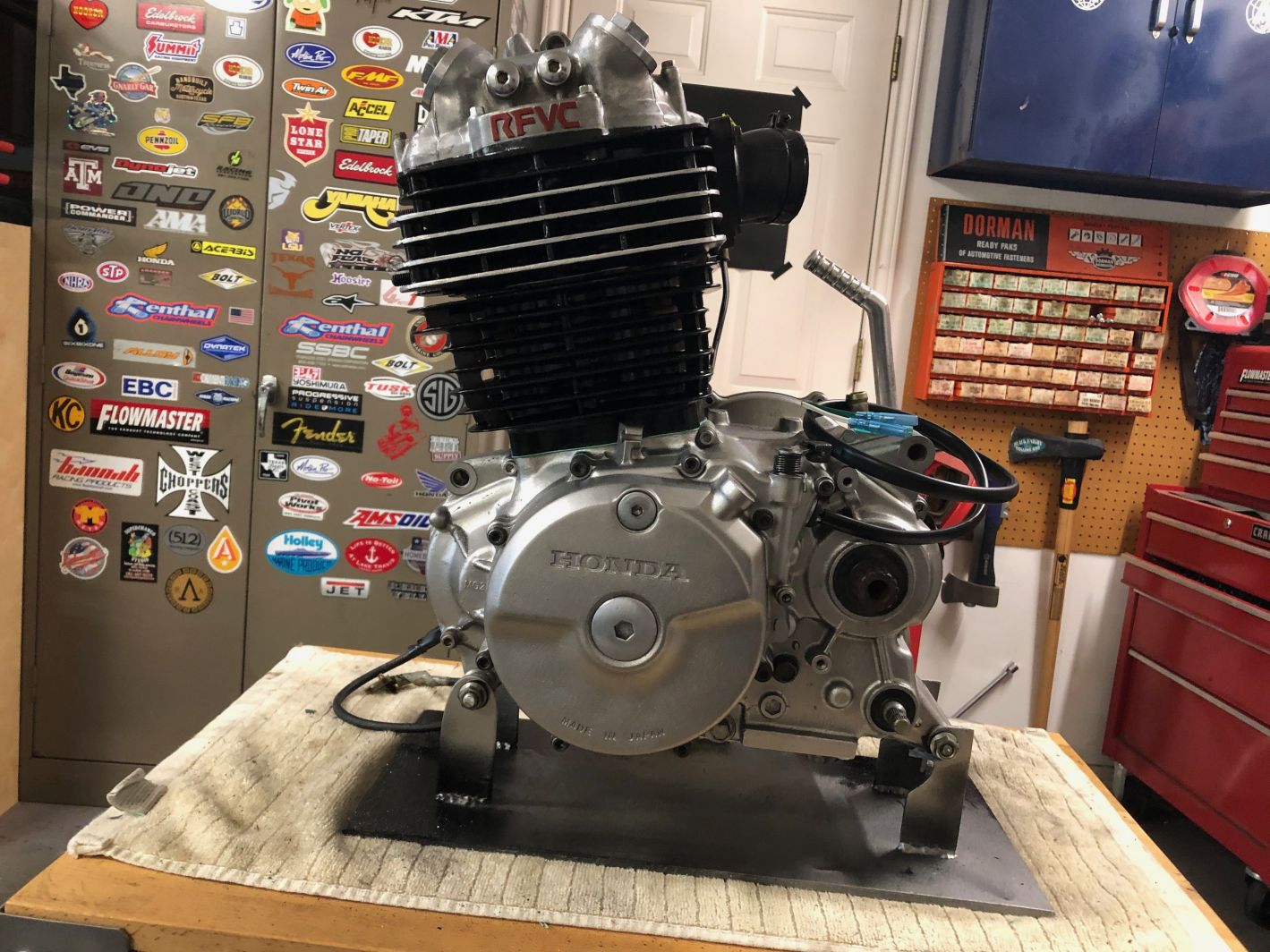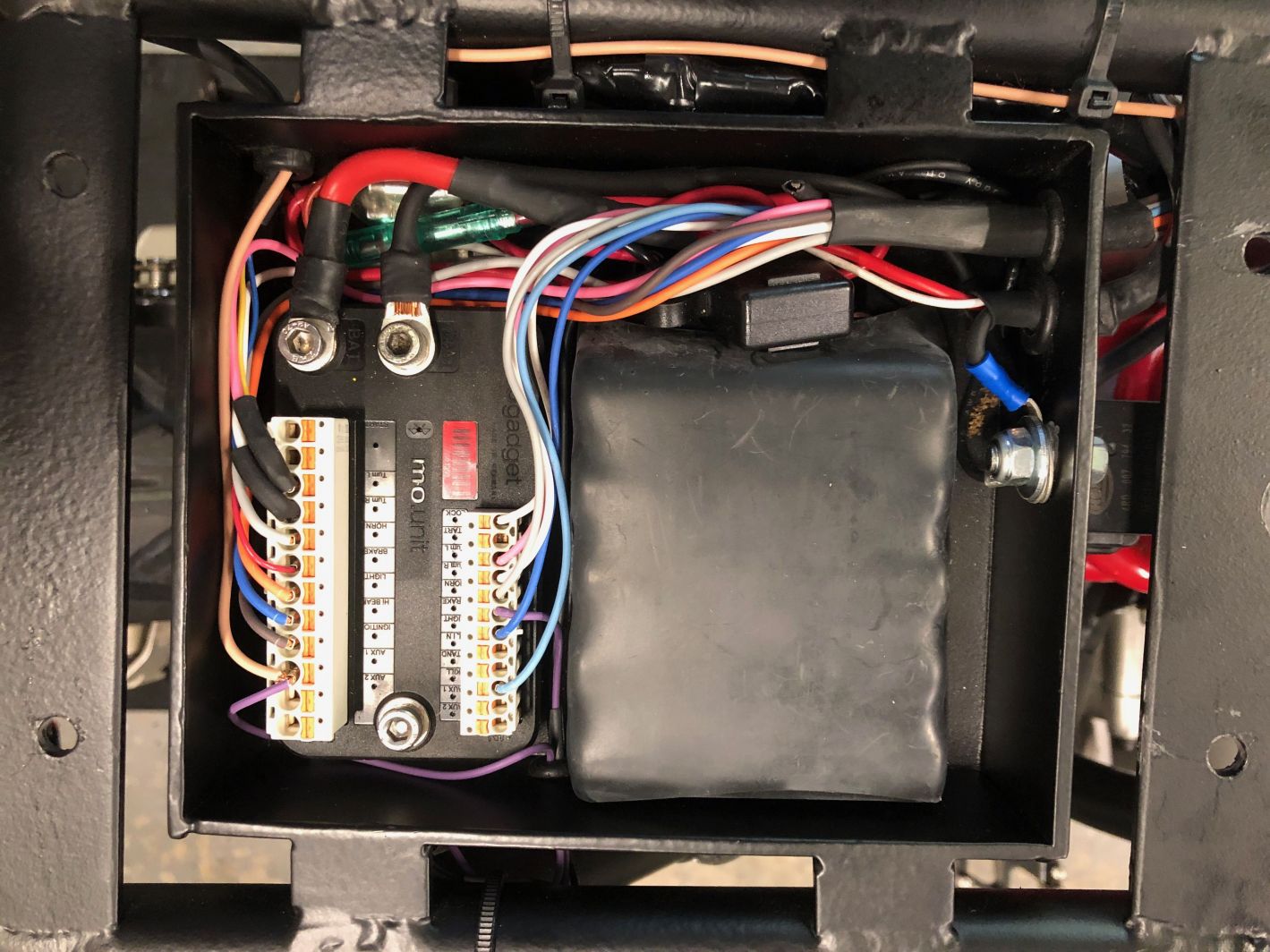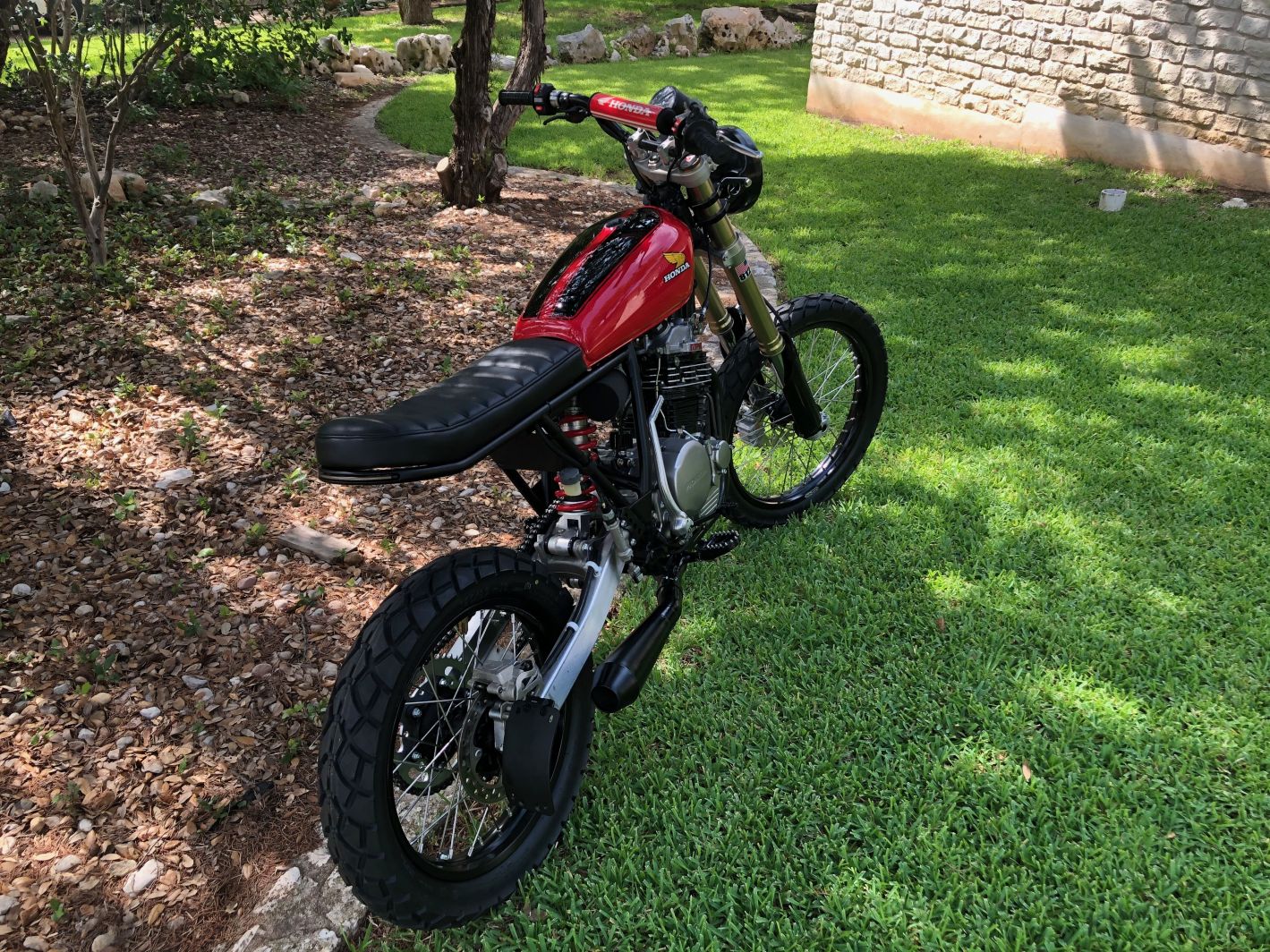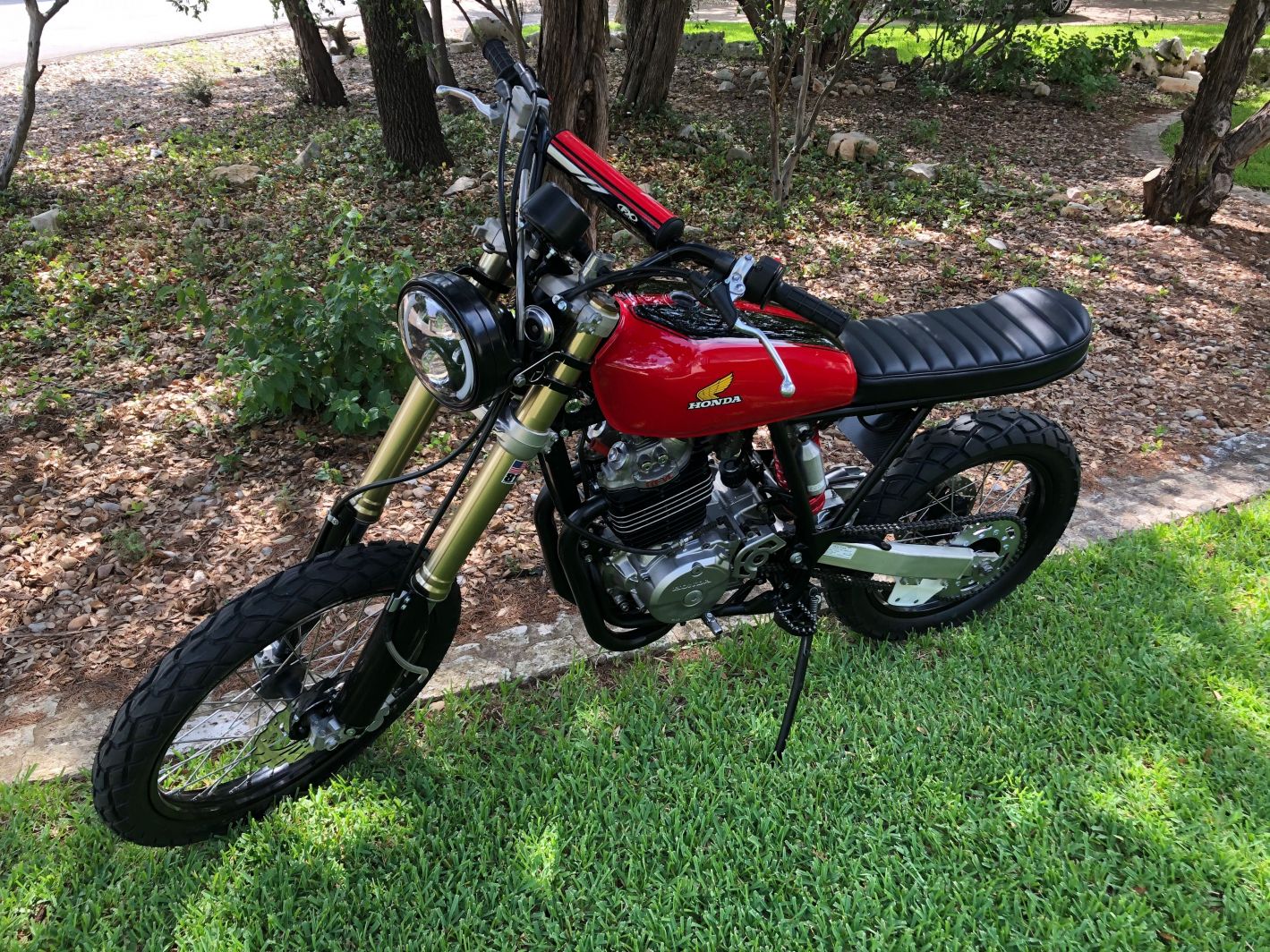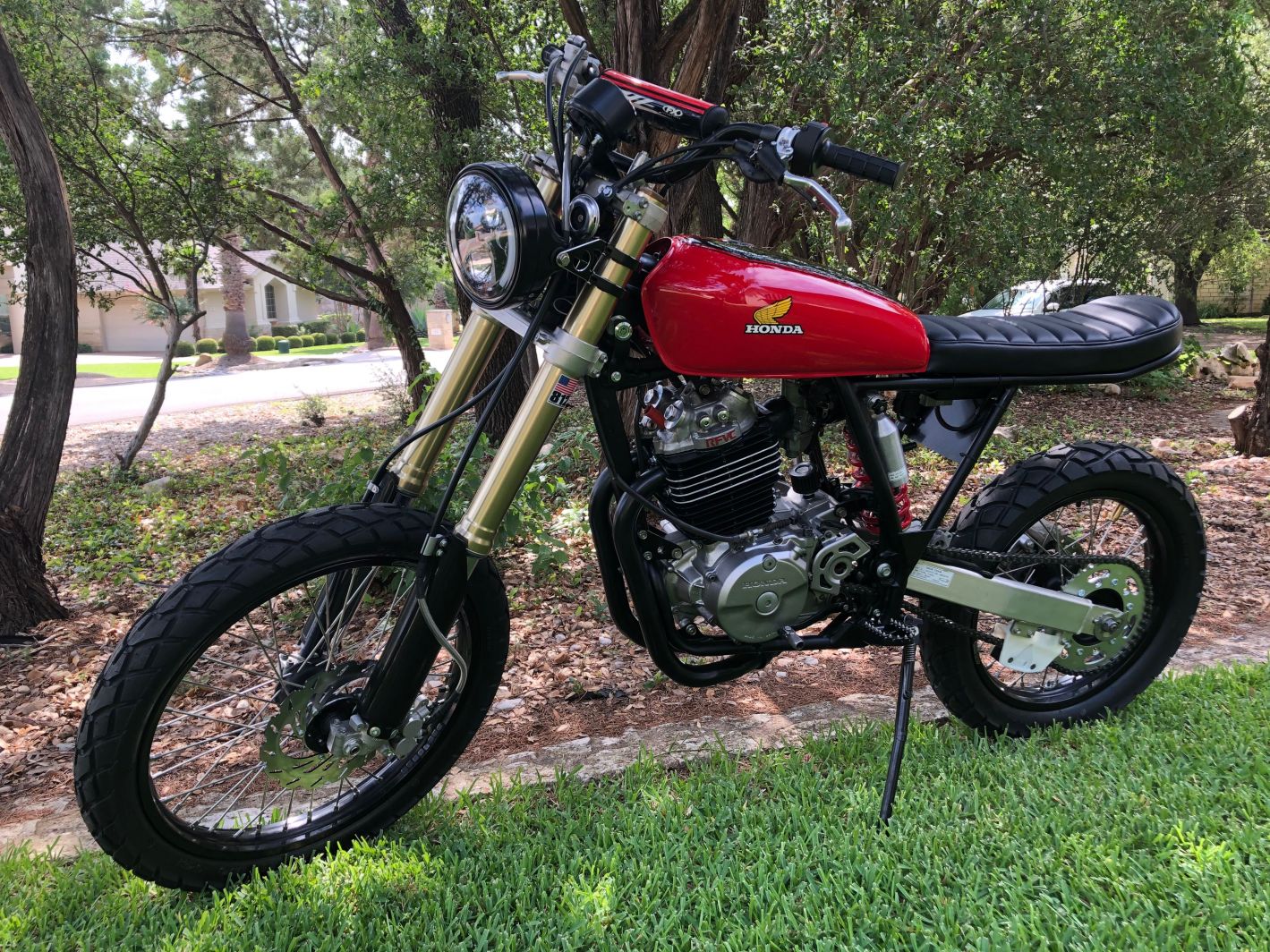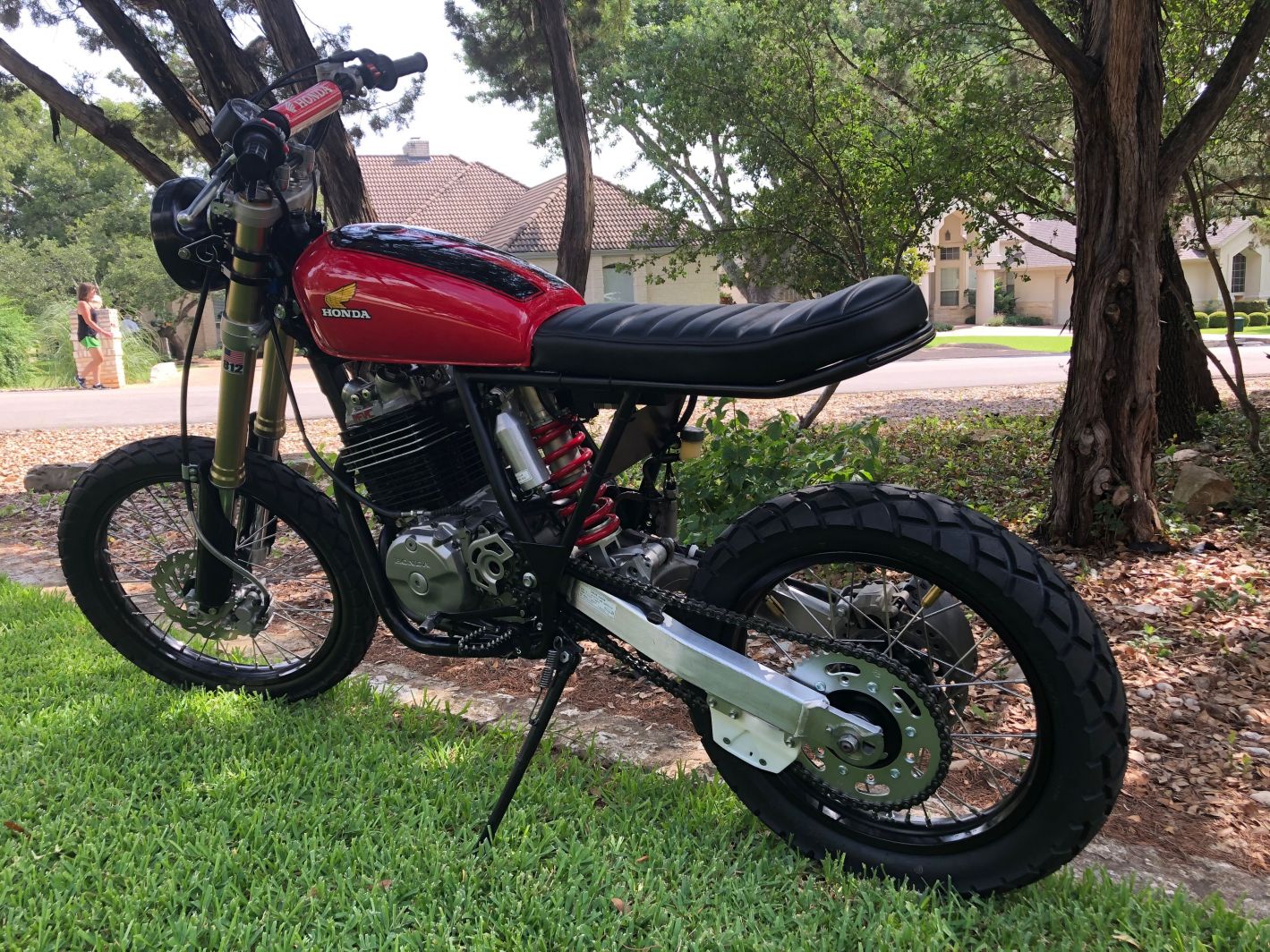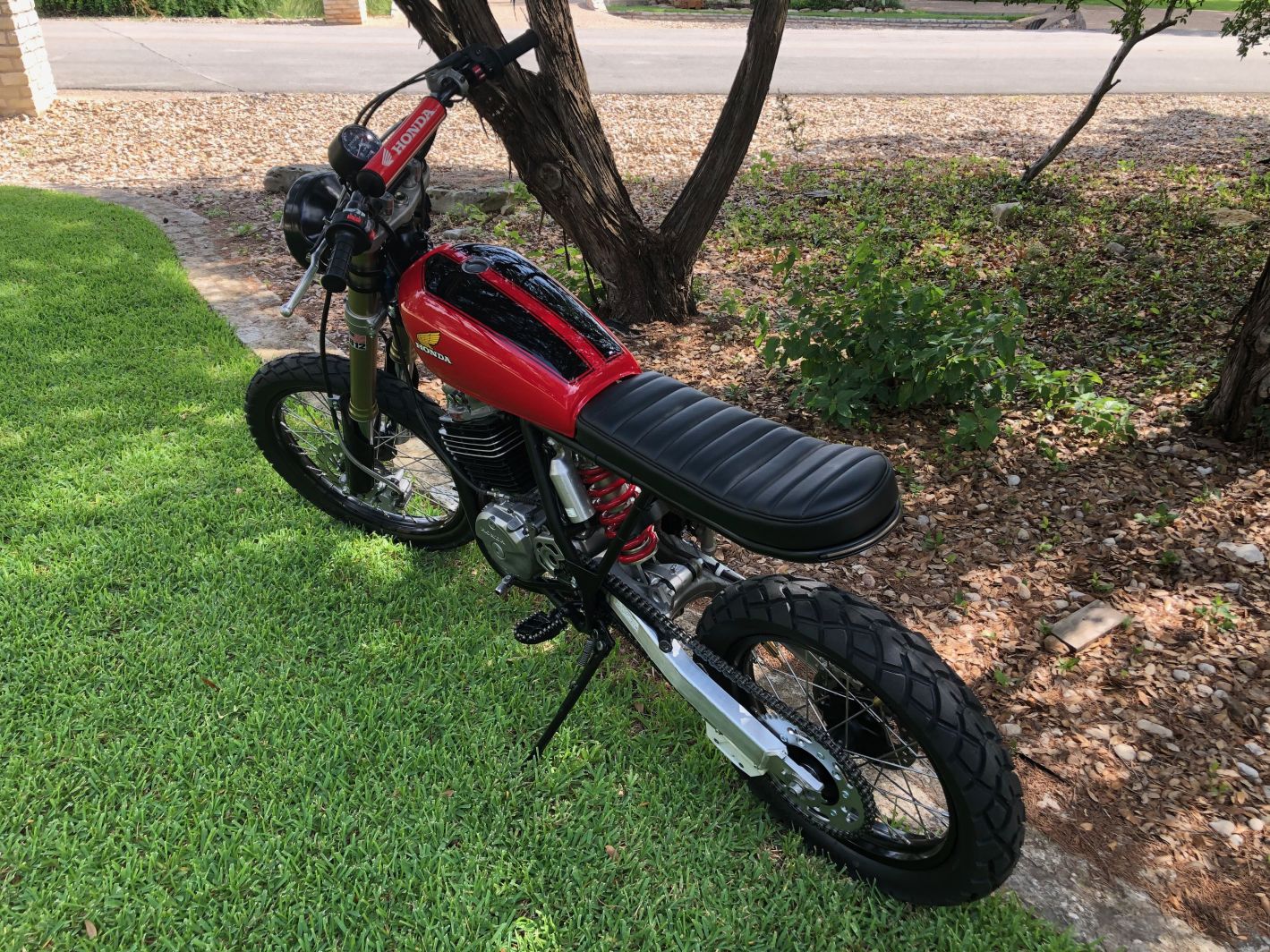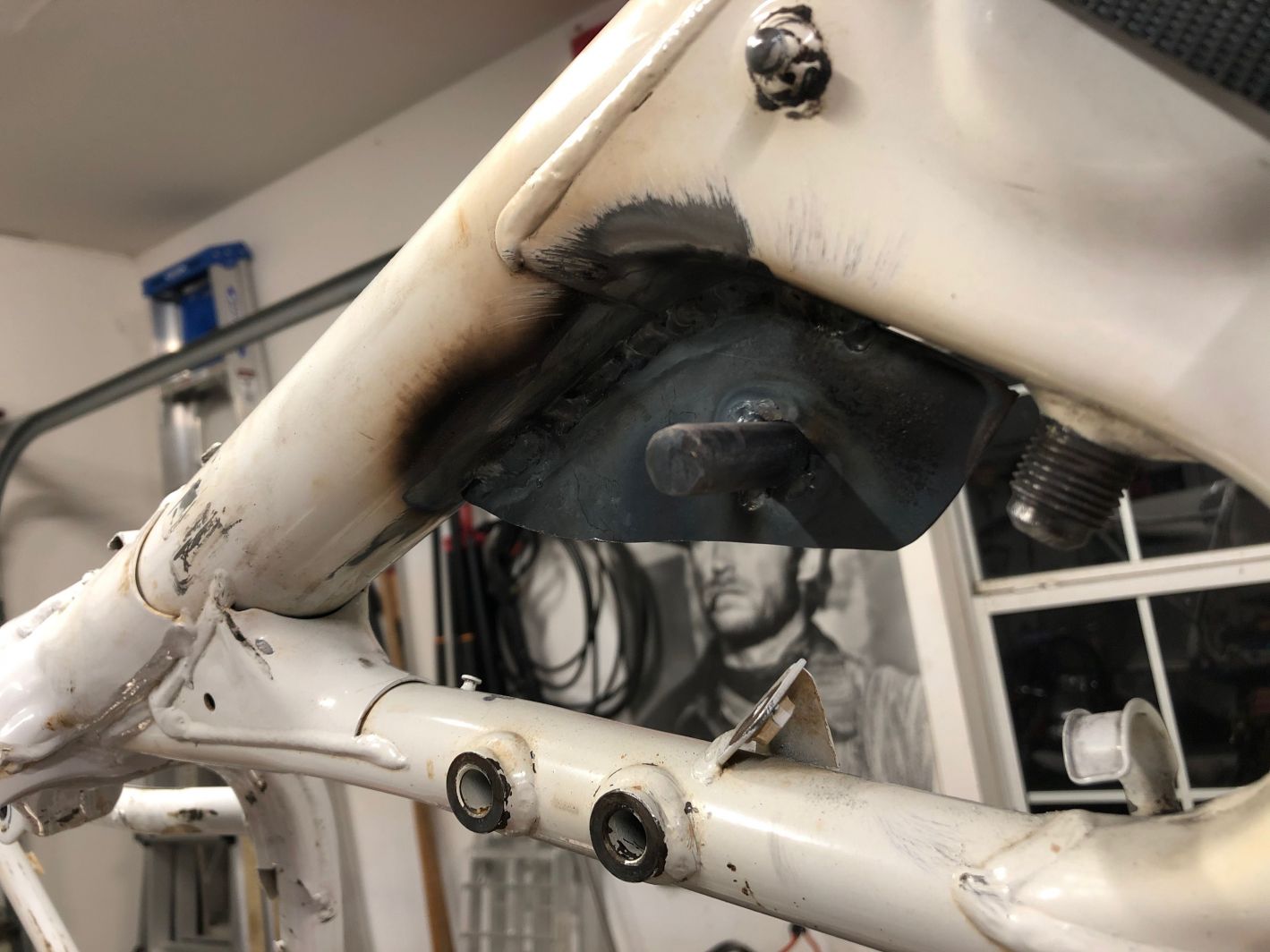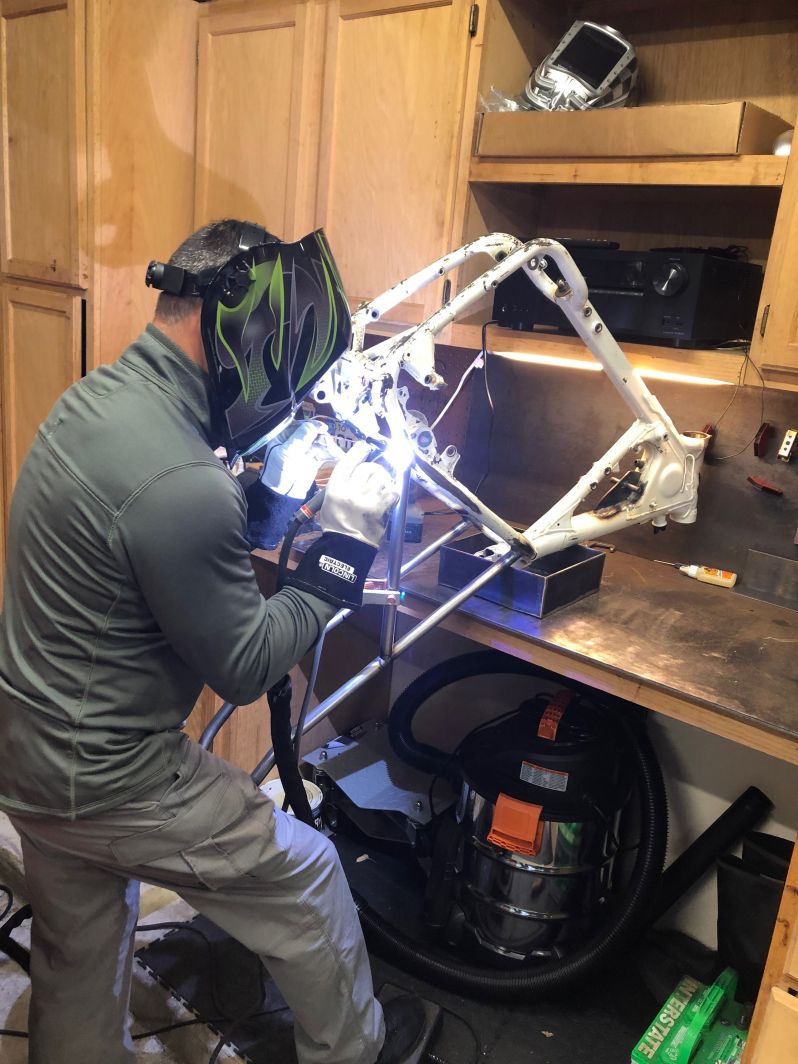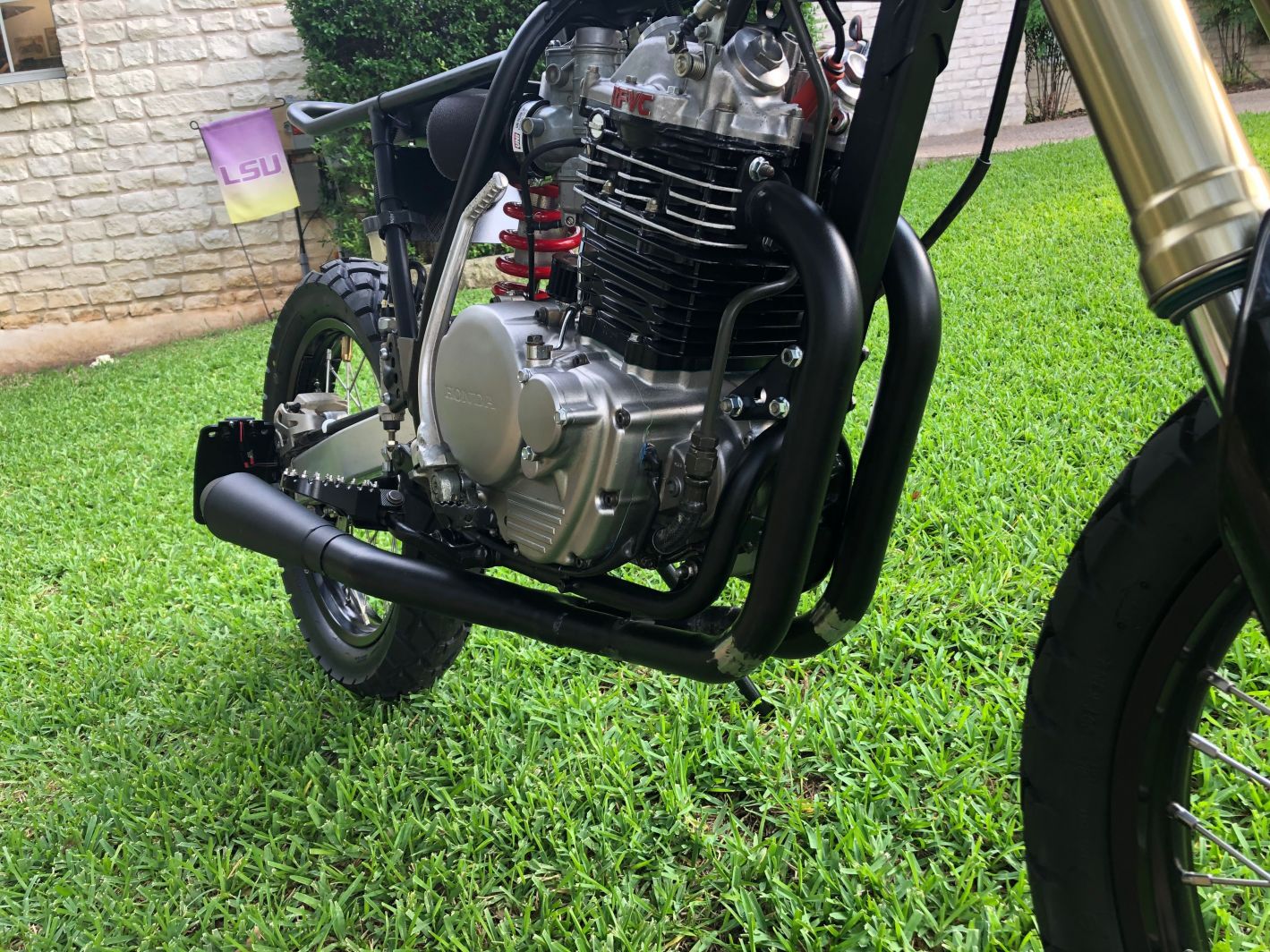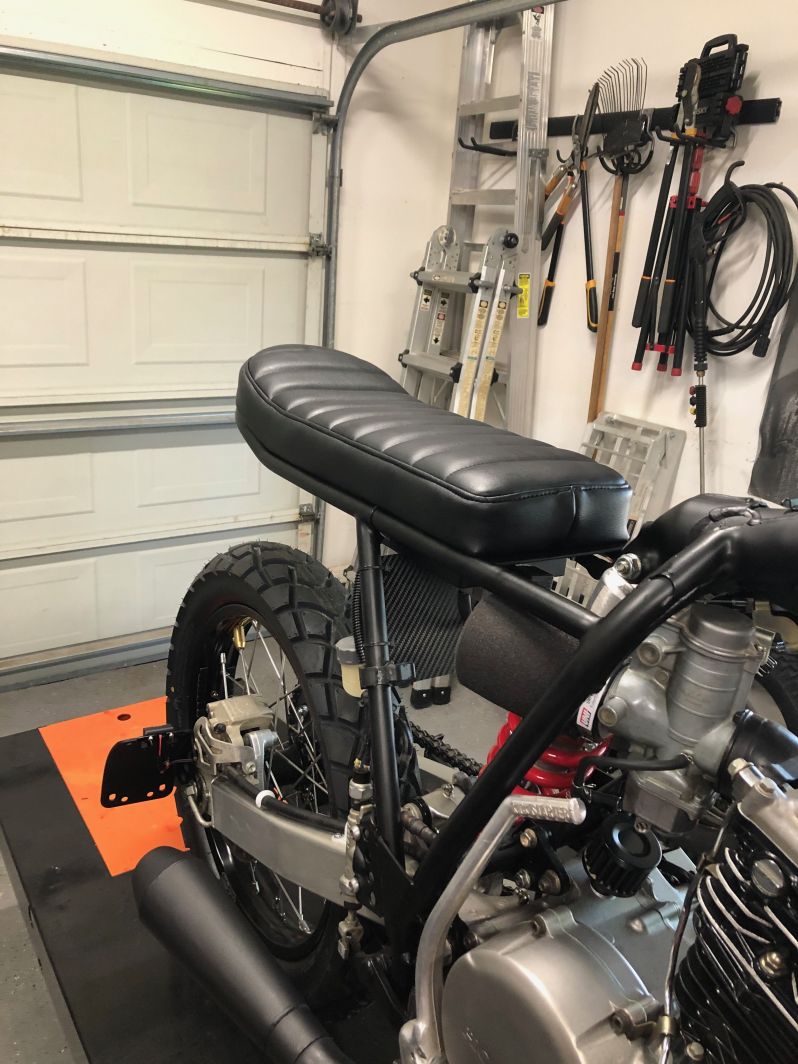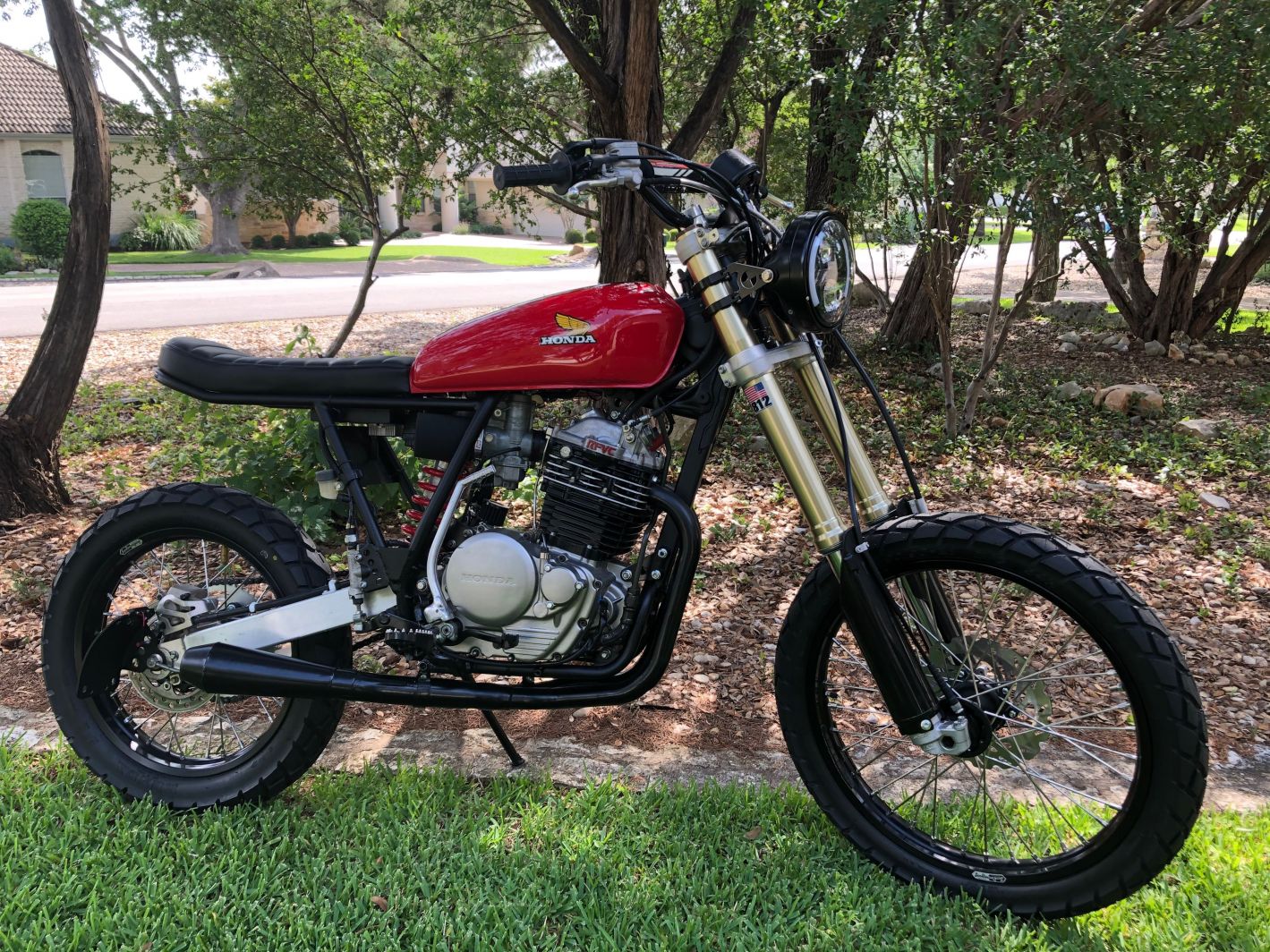 In February 2019, Jim Schonian bought a 1996 Honda XR600R. It ran fine after a good carb clean, and he a lot of fun riding it on trails and at the track that summer.
He was inspired the Cafe Racer Dreams XR600 build seen on Bikeexif and the High & Mighty by Duke Motorcycles seen on Pipeburn. He started the tear down in the fall of 2019 and it was finished July 8, 2020. He came in at just $451 over his $6,000 budget!
He got his hands on some Honda CRF450 forks and had them rebuilt by 812 Suspension Design in Pflugerville, TX. He handmade the sub-frame with a tail loop and LED lighting by Cognito Moto. The wiring was completely replaced with a Revival Cycles Deluxe Wiring Kit, Motogagdet M-Unit and a 200-watt stator. He sourced a Honda CG 125 tank and had it painted by Austin Paint Works.
Jim fitted a MAC Honda CX500 Header that was cut and re-shaped to fit this bike. He used Sun Rims and hand laced the wheels with stainless steel spokes. The powder coating was finished by Custom Coating in Spicewood, TX.
Jim replaced the piston rings, adjusted valve clearances, and replaced all the gaskets. He also rebuilt and re-jetted the carburetor.
When we asked Jim about low points, he replied, "None! I loved the process. There will always be challenges that you don't anticipate. Coming up with a solution is what makes it rewarding. The first attempt at starting is always nerve-racking and usually a huge let down when it doesn't run well… but, it is just carburetor jetting, I will get it figured out."
The highpoint was installing the tank and seat. "Literally, putting the cherry on top. It makes me very proud."
Jim was satisfied beyond his expectations, so much that he's afraid to ride it in the dirt! "I will have to get over that though, the XR600R is such a great dirt bike." This bike is a keeper.
His next project is to help his son with an 1883 550 Nighthawk cafe racer build.