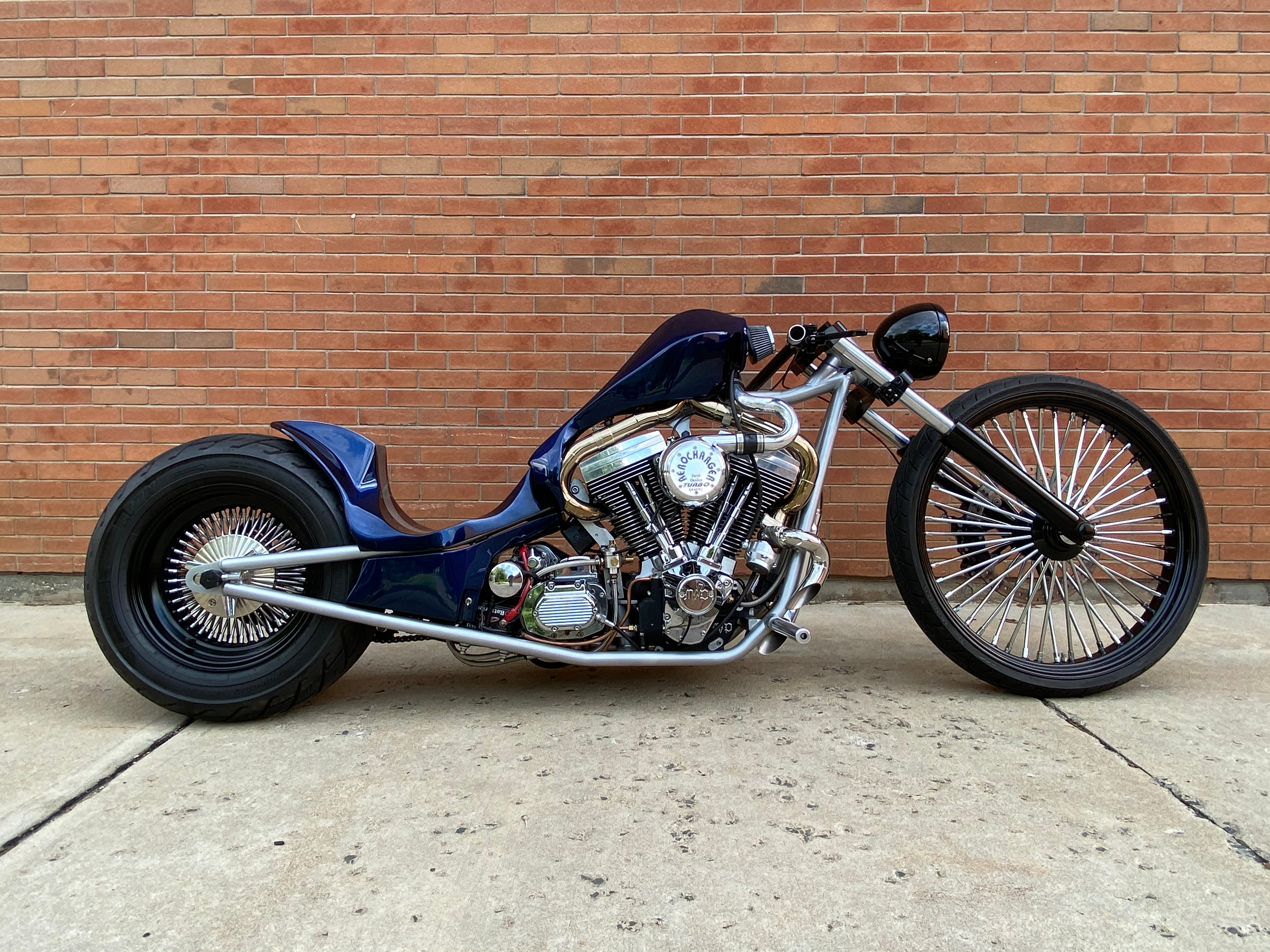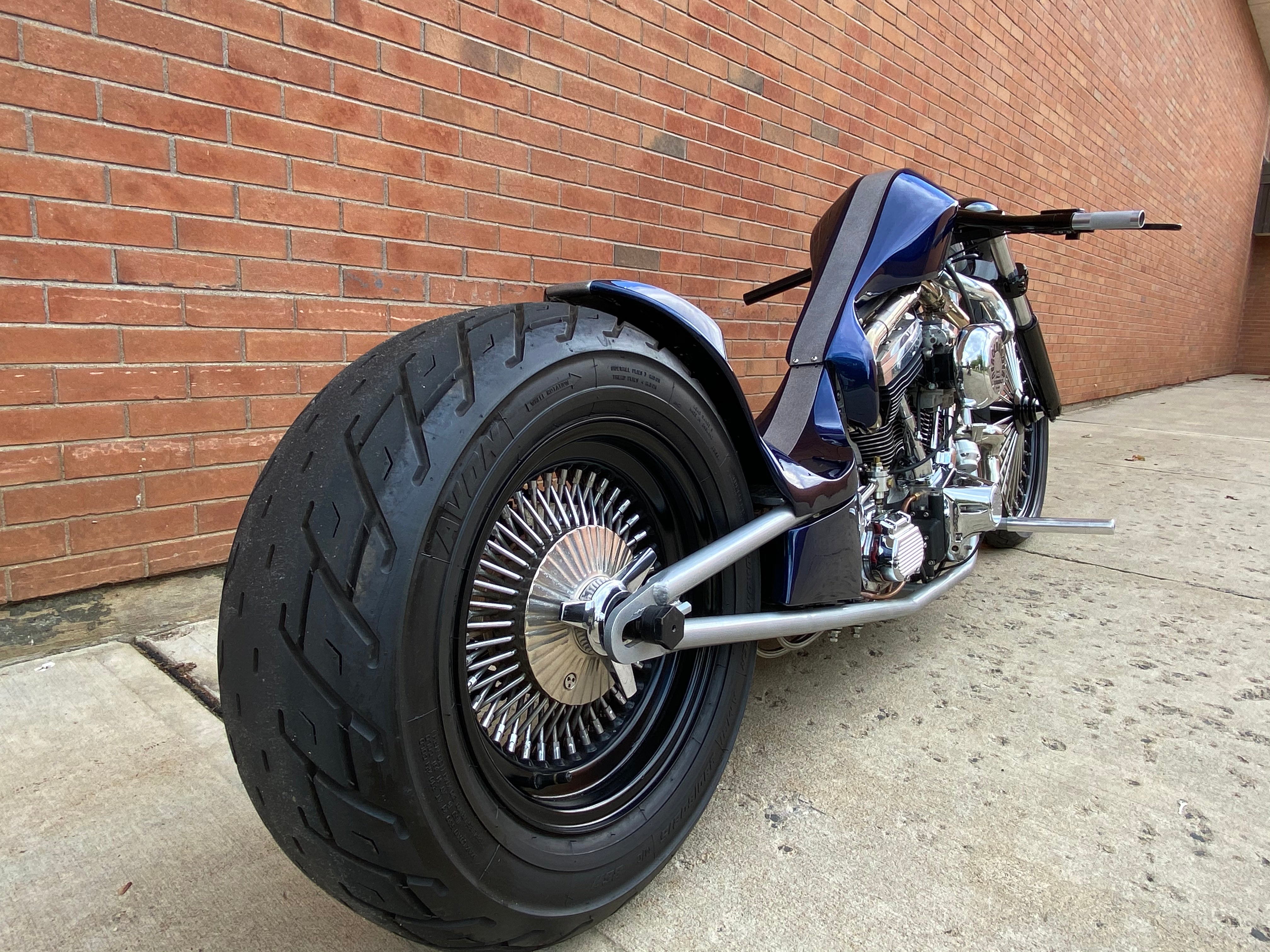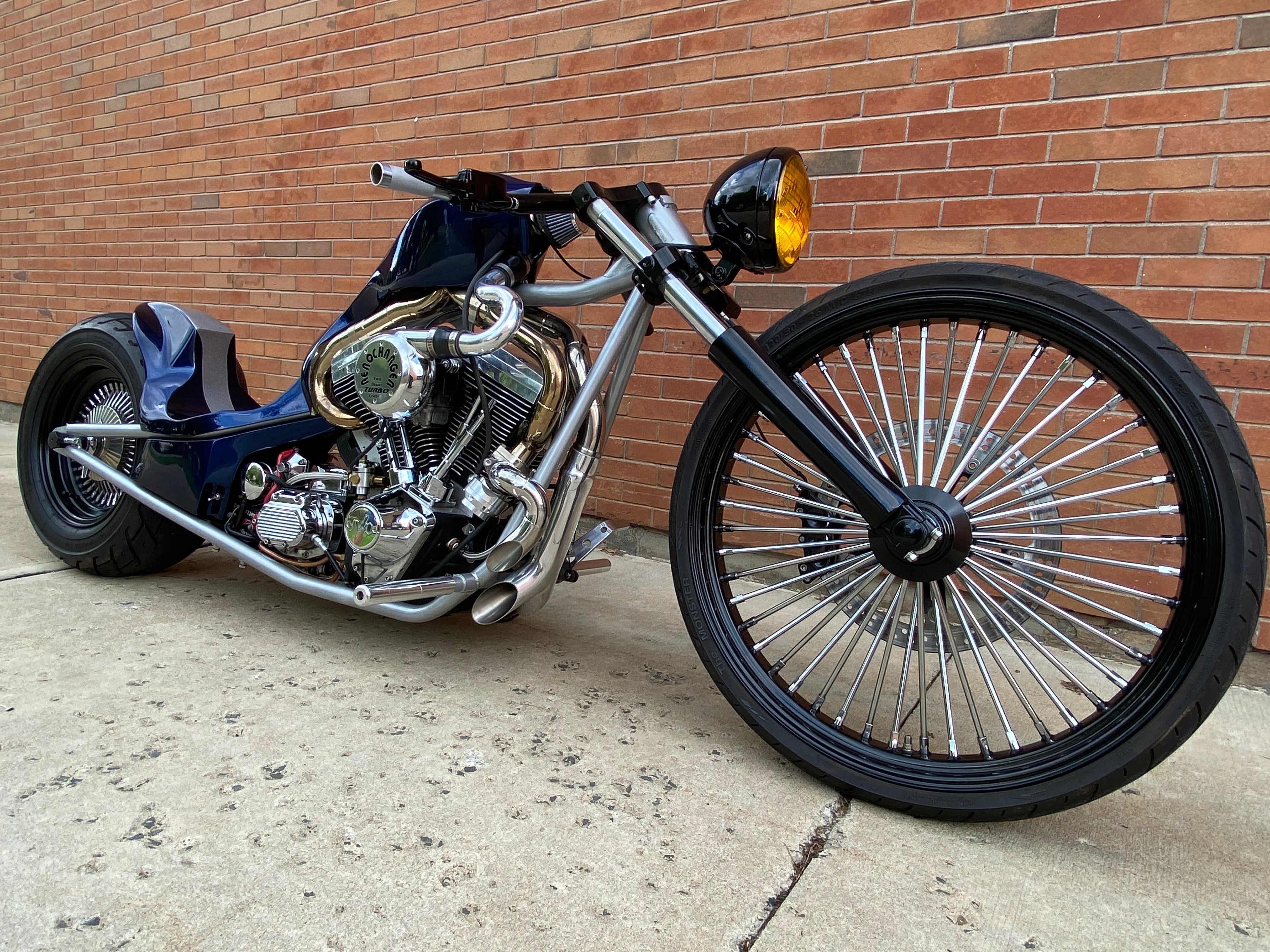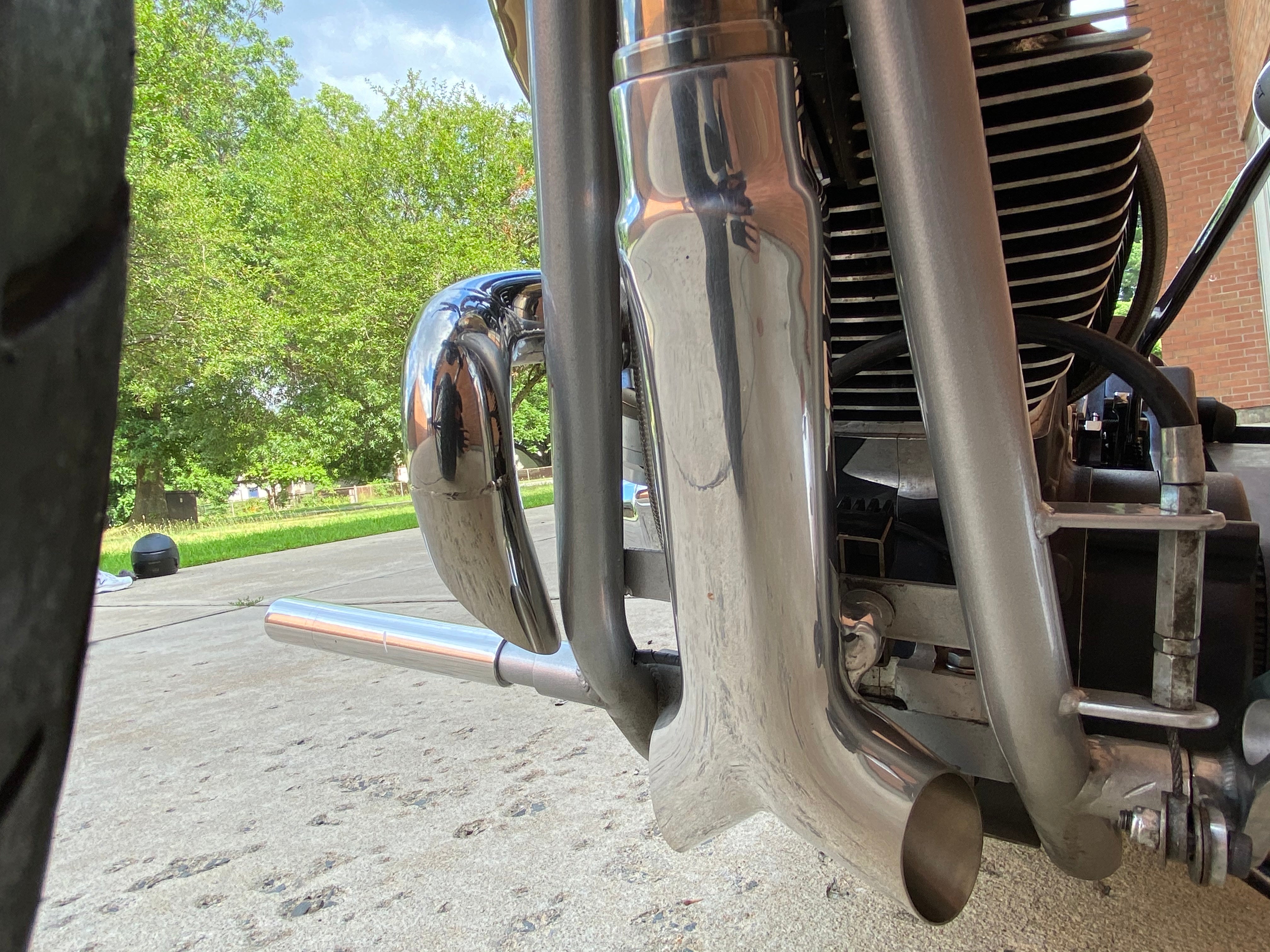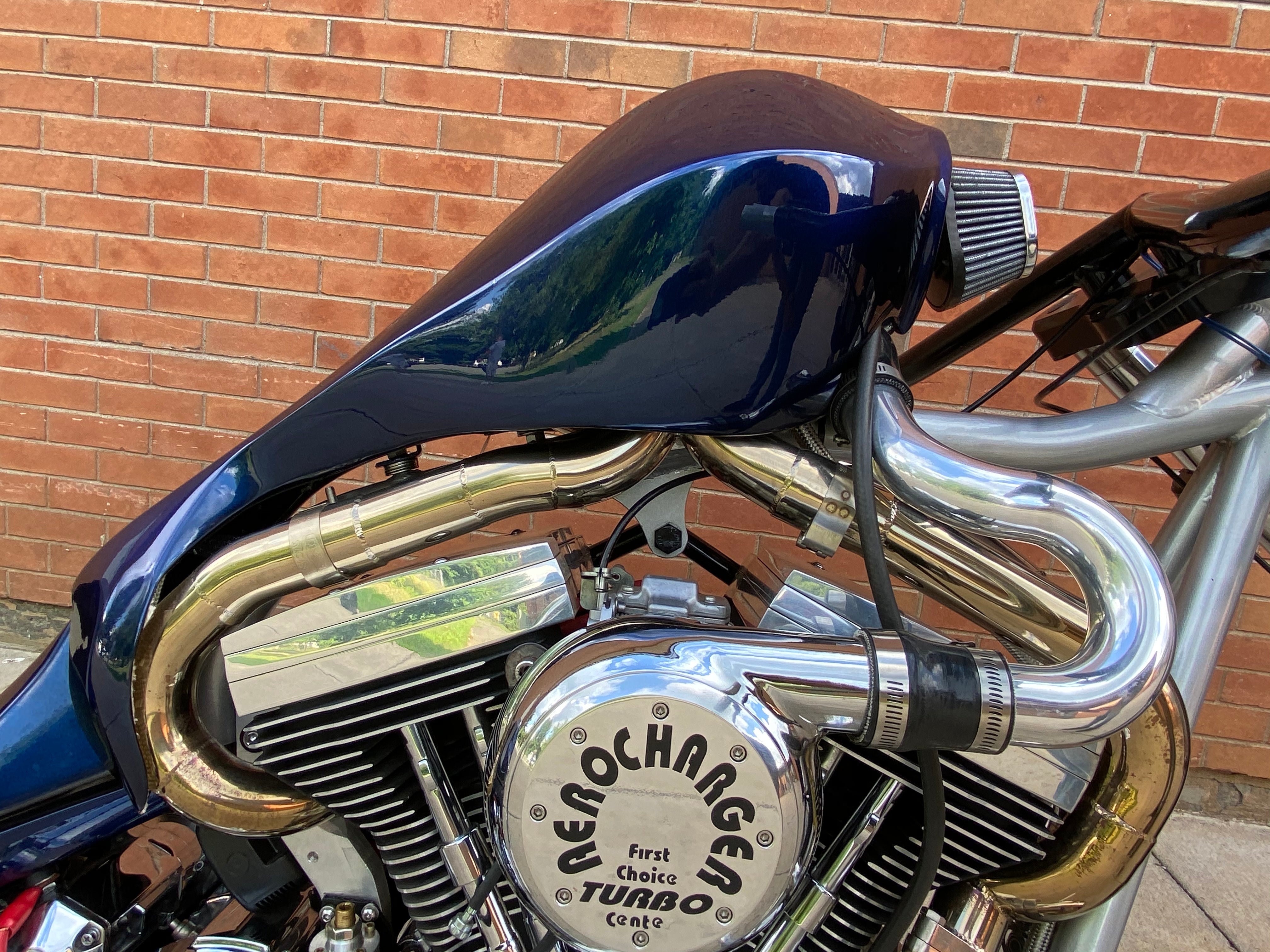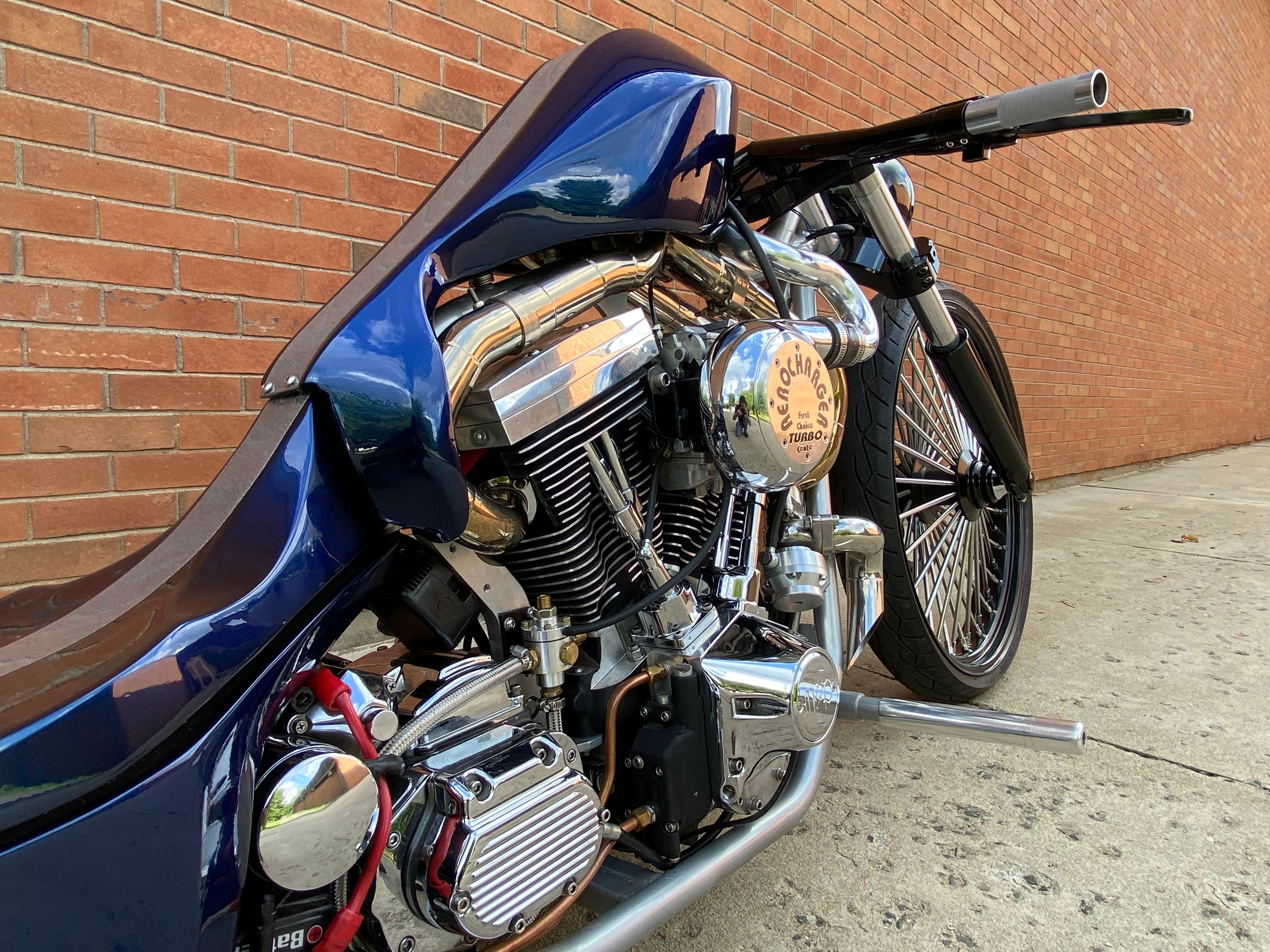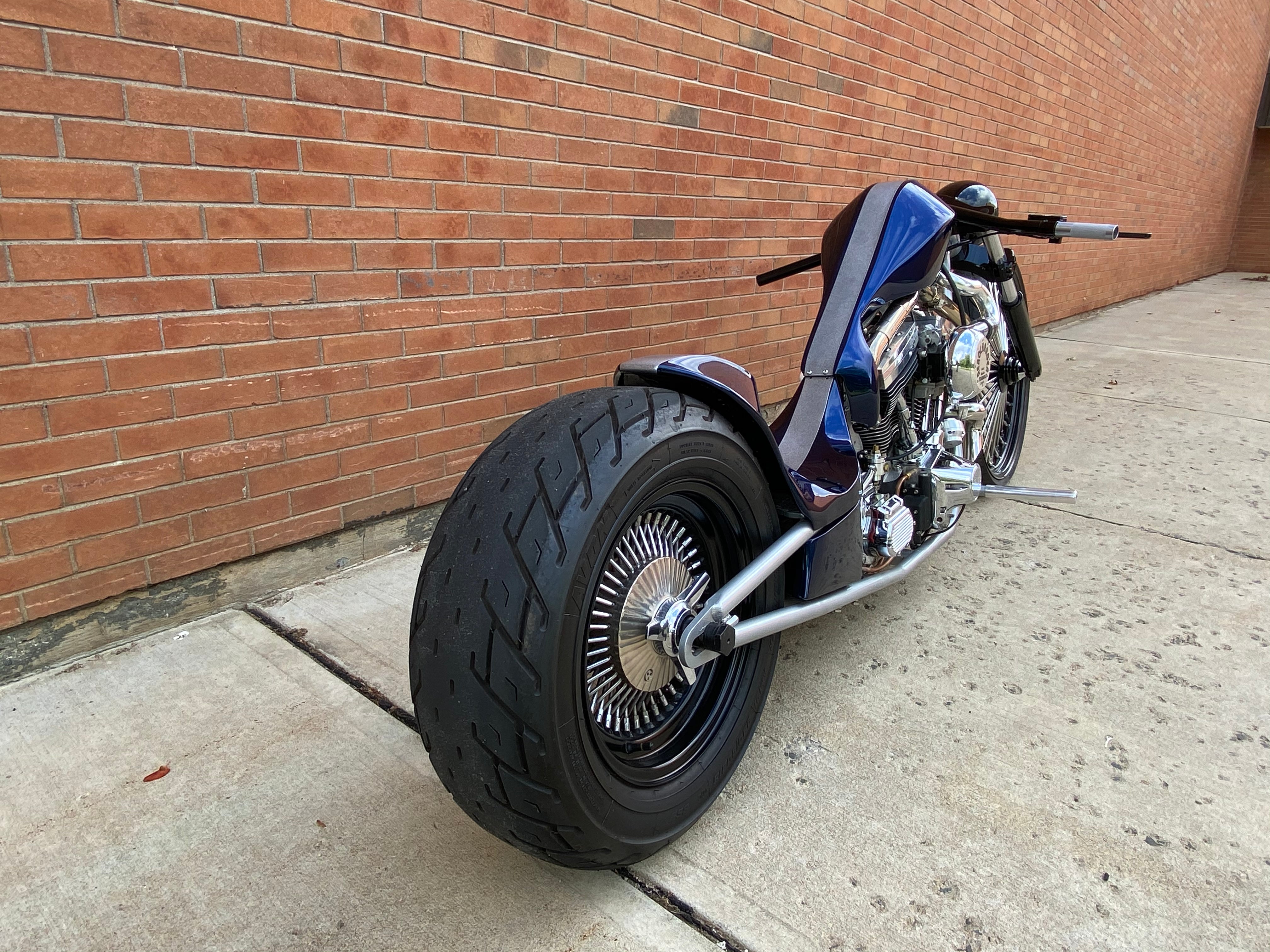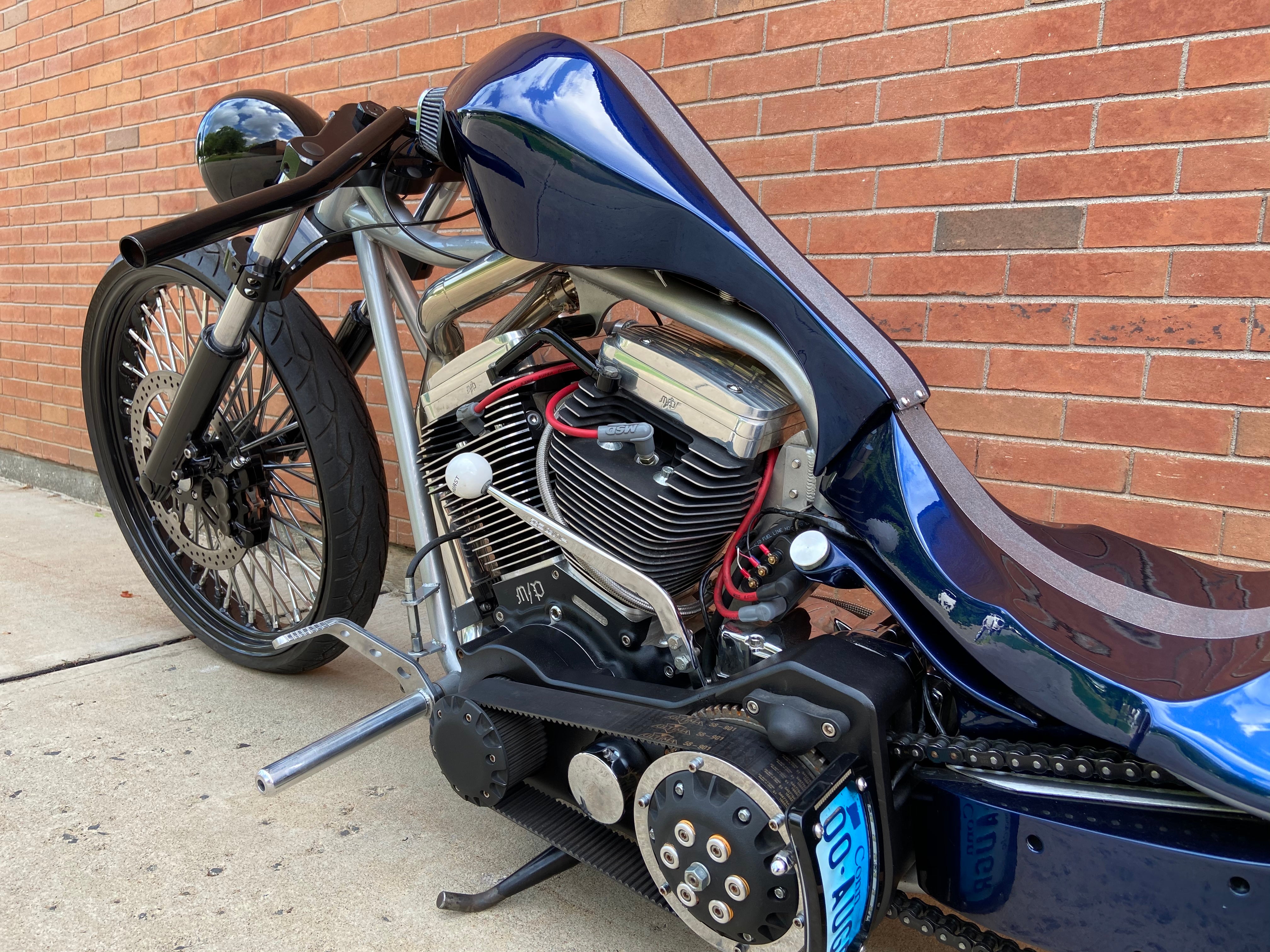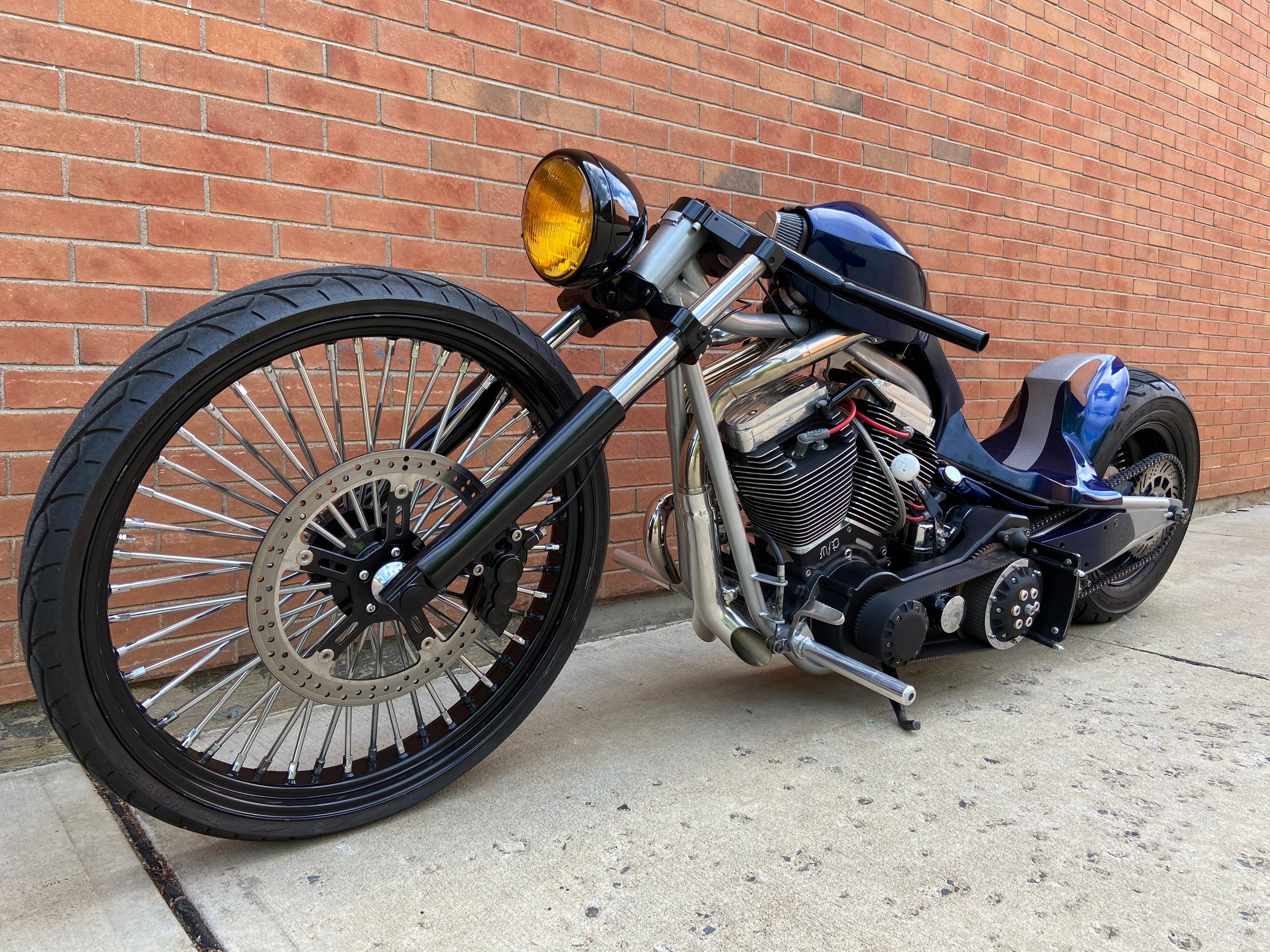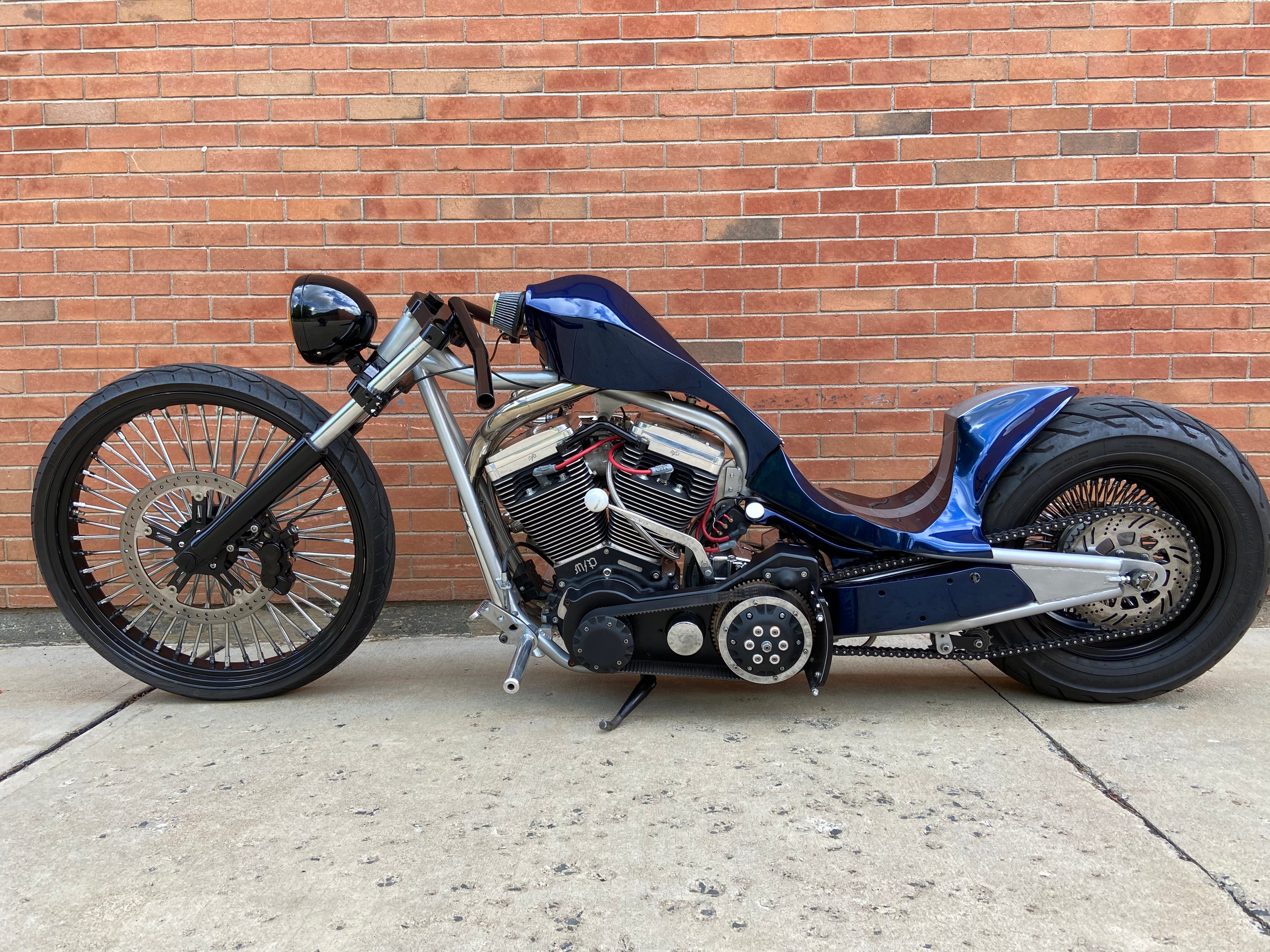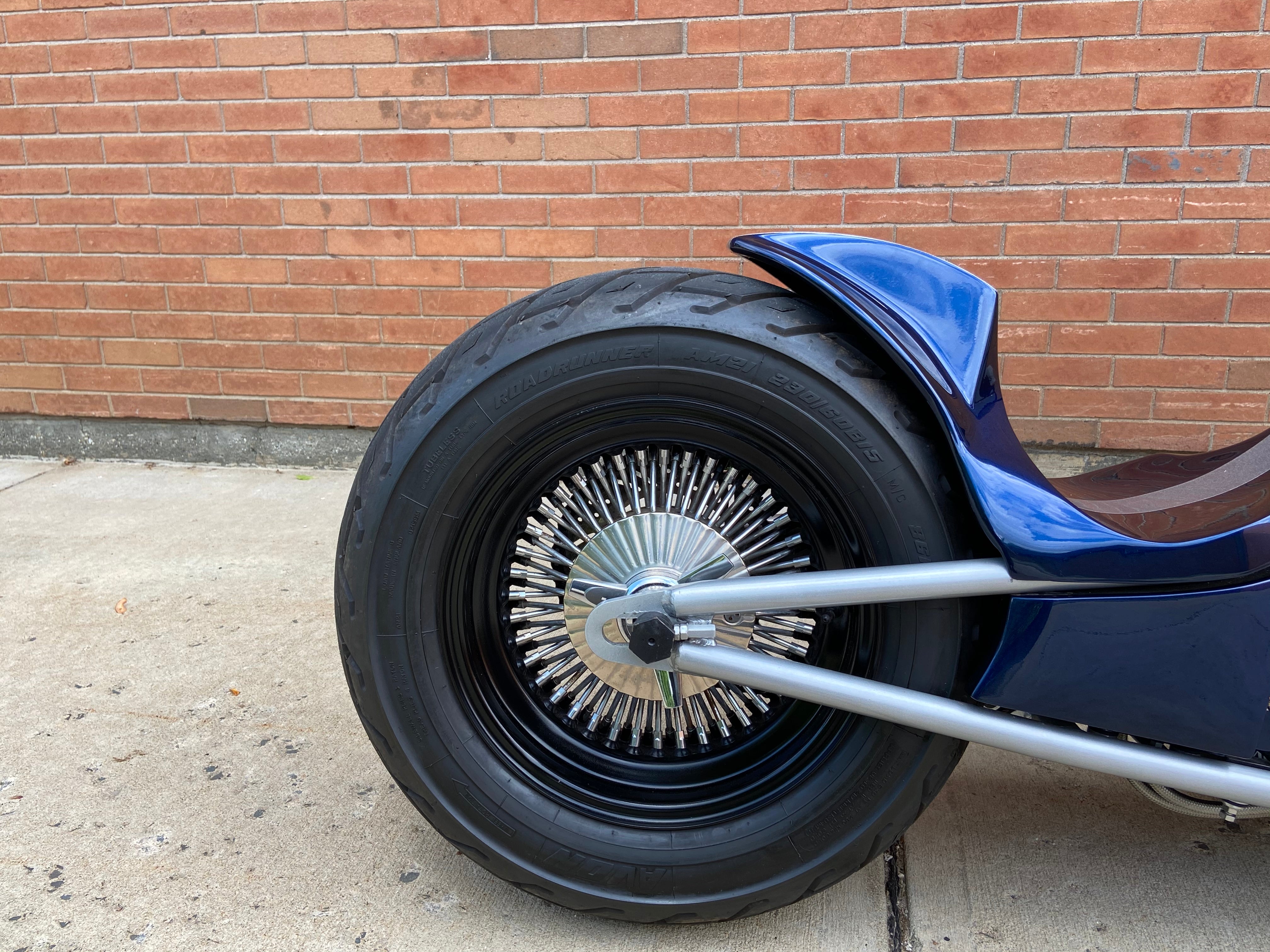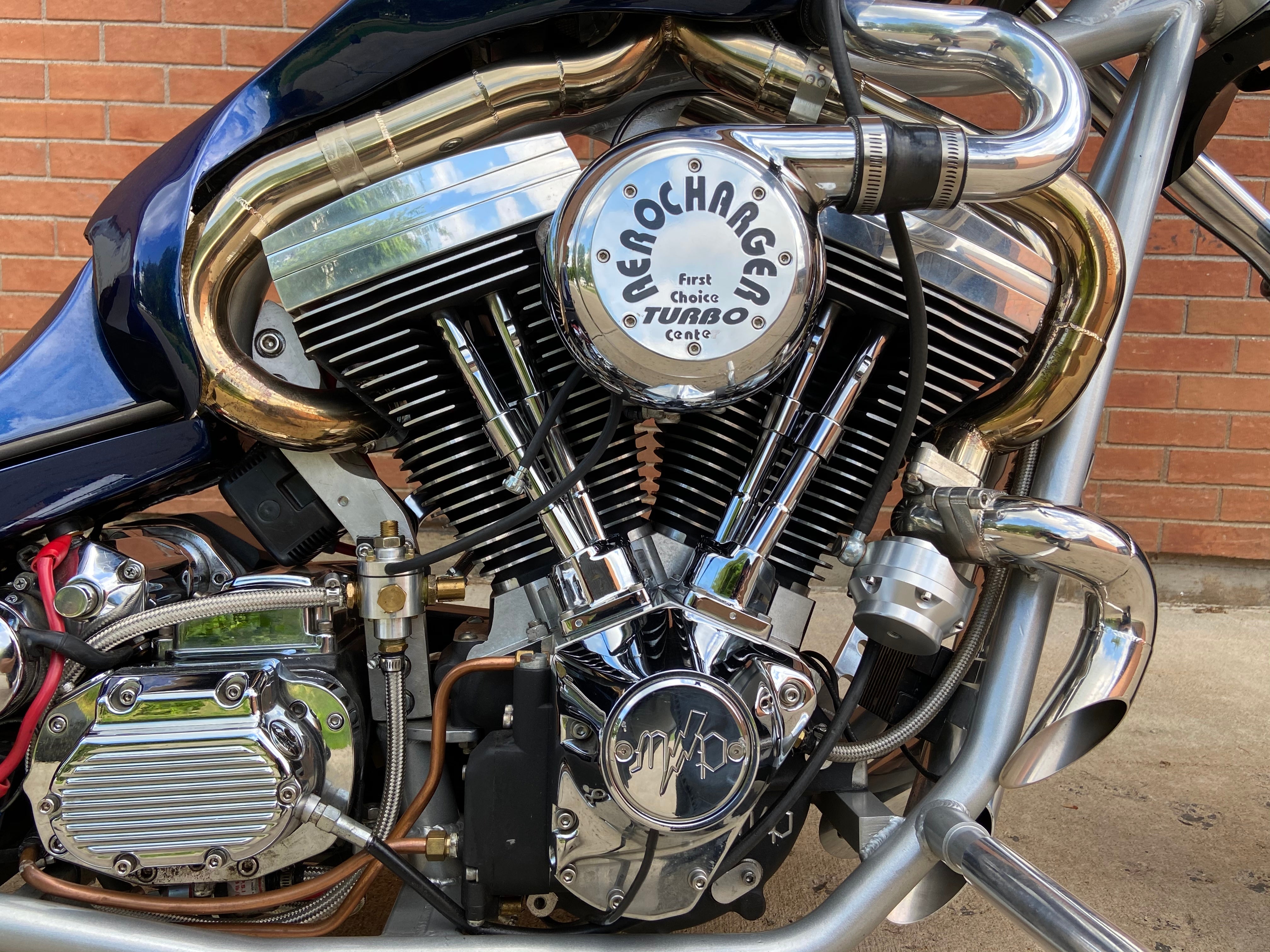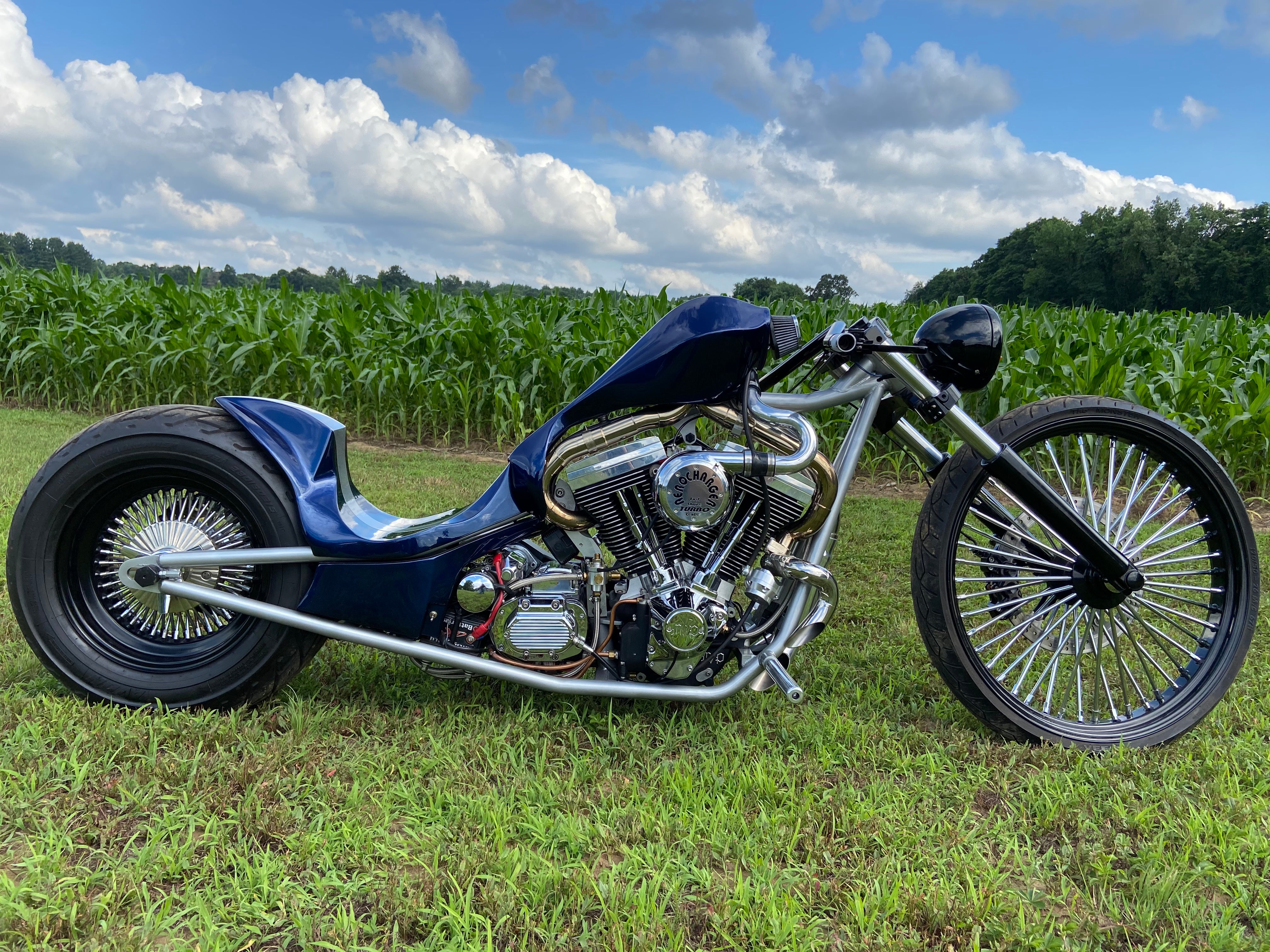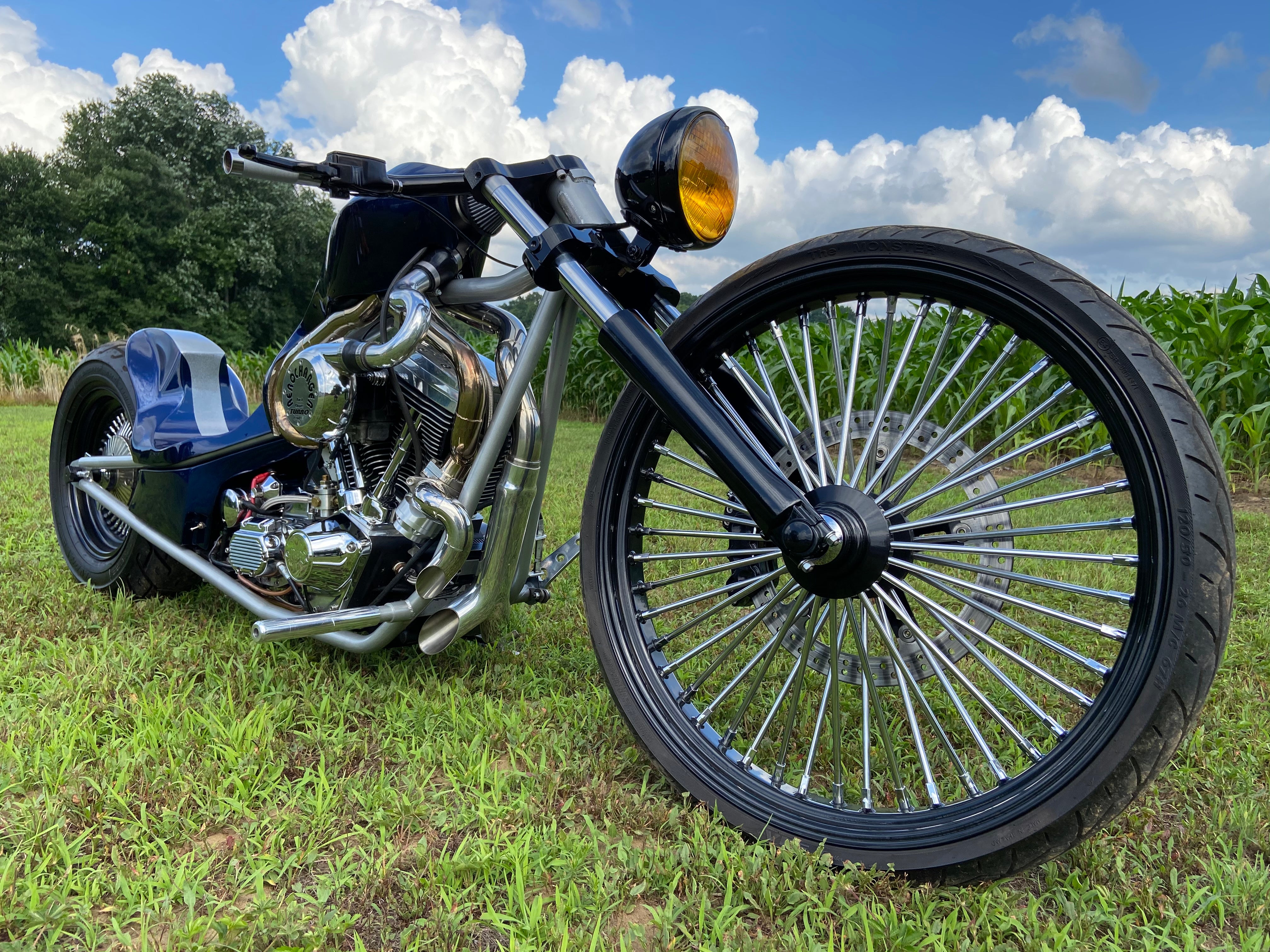 Why we love this motorcycle:
Let's get weird, y'all!
We're gonna be honest, you could put a turbocharger on a picket fence, and we'd want to ride it off into the sunset. It's hard to not acknowledge the fact that anyone who goes the forced induction route is clearly a gearhead to the second degree, and those are our kind of people.
But if the turbo wasn't enough for you, let's also note that wild custom Chromoly frame and hand-shaped aluminum bodywork that Ryan did himself. Pretty slick, man.
We love all things motorcycle here, and this is just another example of great work in an atypical form.
Great job, Ryan!
What was the donor bike and what condition was it in to begin with?
I built this bike from scratch, handmade frame to my own geometry out of 4130 chromoly, all the bodywork is hand formed aluminum.
When did you build the bike and how long did it take?
I finished the bike in fall 2019. It took about 4 years on and off of building it to complete it.
What was the projected budget and what was the final budget?
This bike was for sure built on a budget; initially, I had no idea how much it costs to do a completely "from scratch" bike, all in all, I think I managed to finish it for right around $10,000.
What inspired the build and what were the design influences?
It was influenced by some of the styles I love about other bike builders, the ultra-low seat and riding position I liked about billy lanes builds, the high horsepower from Aaron Greene, and the simpleness from Indian Larry.
Please list the major modifications and fabrication completed.
The frame is completely custom; all the bodywork is hand-formed aluminum, custom blow through turbo setup where the fuel tank should be. There is a fuel cell under the seat, and the exhaust hugs the motor to accentuate how big it is and then dumps down the front. The rear wheel is off a low rider car and mated to the frame with a special custom hub. The hand shifter is out of a '69 Camaro.
Please describe the engine work completed.
The motor is a merch performance 100" fatso, Evo bottom end worked twin-cam top. Turbocharged with the turbo hidden under the shroud looks like the gas tank.
Please list the additional components used.
Merch motor, ultima six-speed trans and open primary, 26" front spoked wheel, vee rubber, and Avon tires. Arlen ness big brake kit, Performance machine front brake lever, compufire ignition.
Did you farm out any of the work to third parties?
I had my friend and painter mark Lewis do the paint job.
What were the low points of the build?
After finishing the frame, I threw it together and rode it as a rat rod. I had some electrical issue and got stranded 30 miles from home; I limped it home and parked it in the corner for a year and had lost hope on it.
What were the high points of the build?
As it was all finally coming together and I could see it being finished up, then riding it and taking it to Biketoberfest for everyone to see was really awesome.
Now the build is finished how satisfied are you with the results?
I am satisfied with it; it's a total blast to ride, and like nothing else I have ever seen or ridden.
Are you planning any future builds?
I am not actively working on anything right now however I do want to do a bike with an Indian drivetrain in the future.
Are you keeping the bike, or is it for sale?
As of right now, I haven't had any offers on it; I would sell it to the right person for the right price!