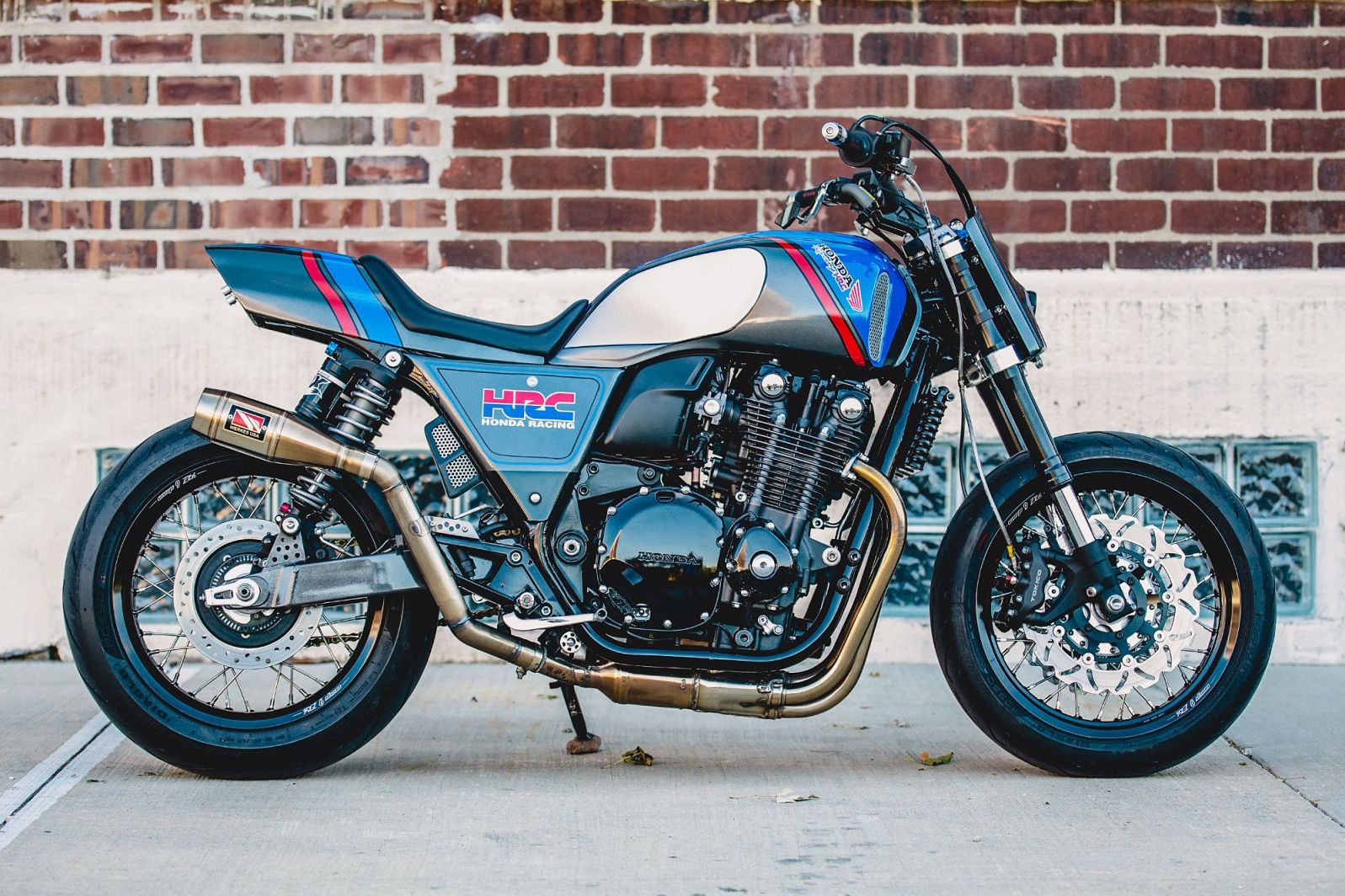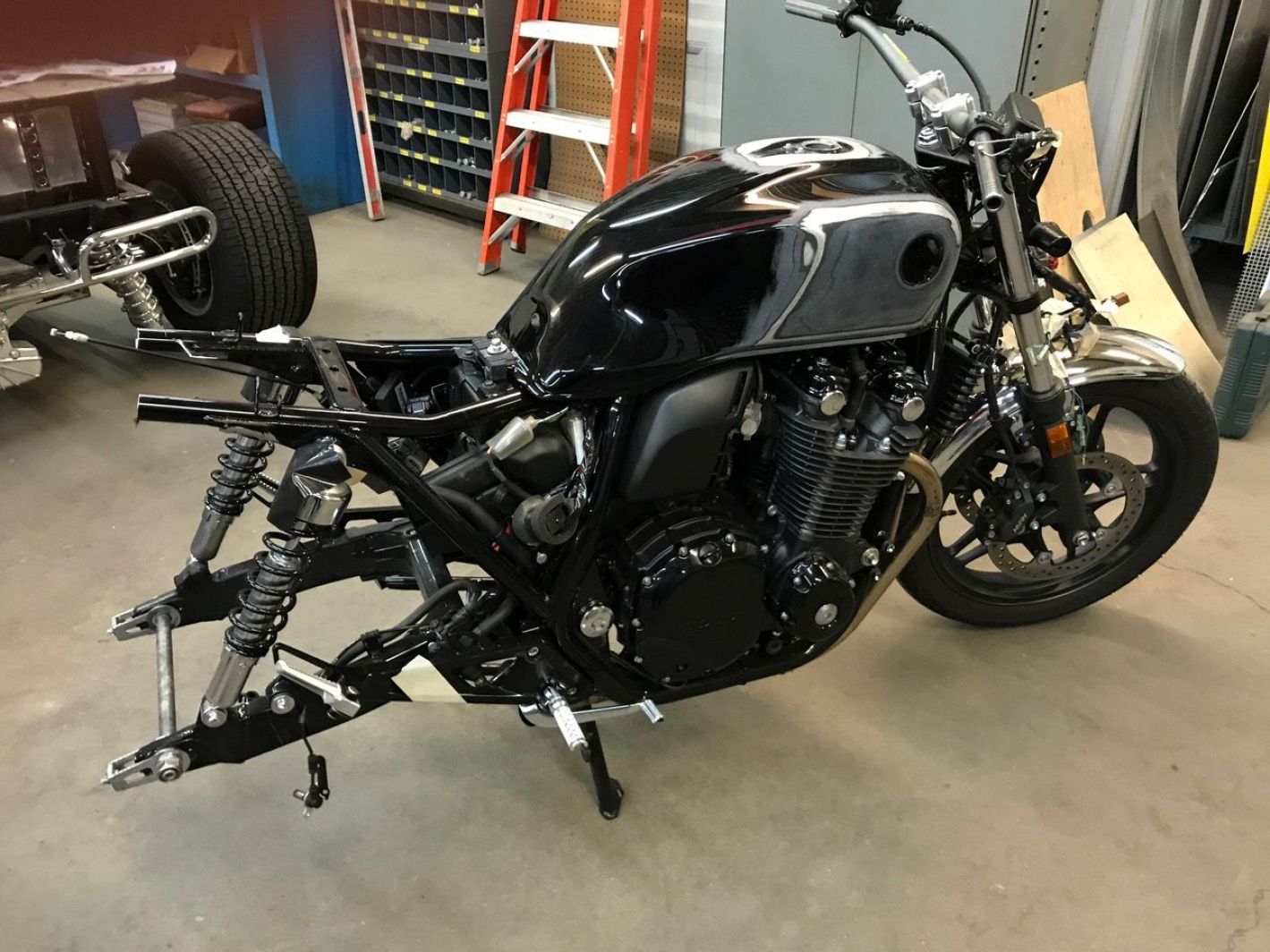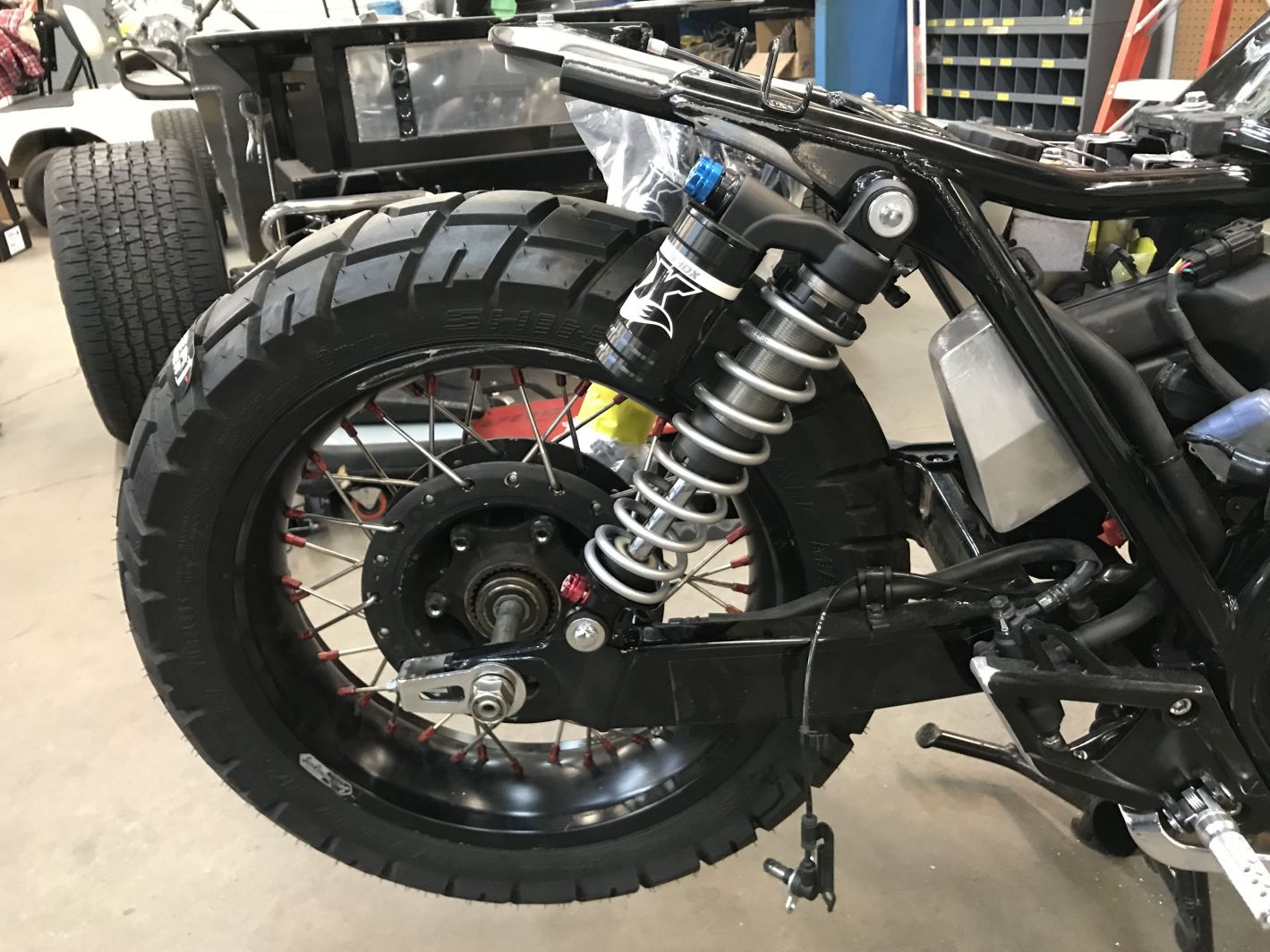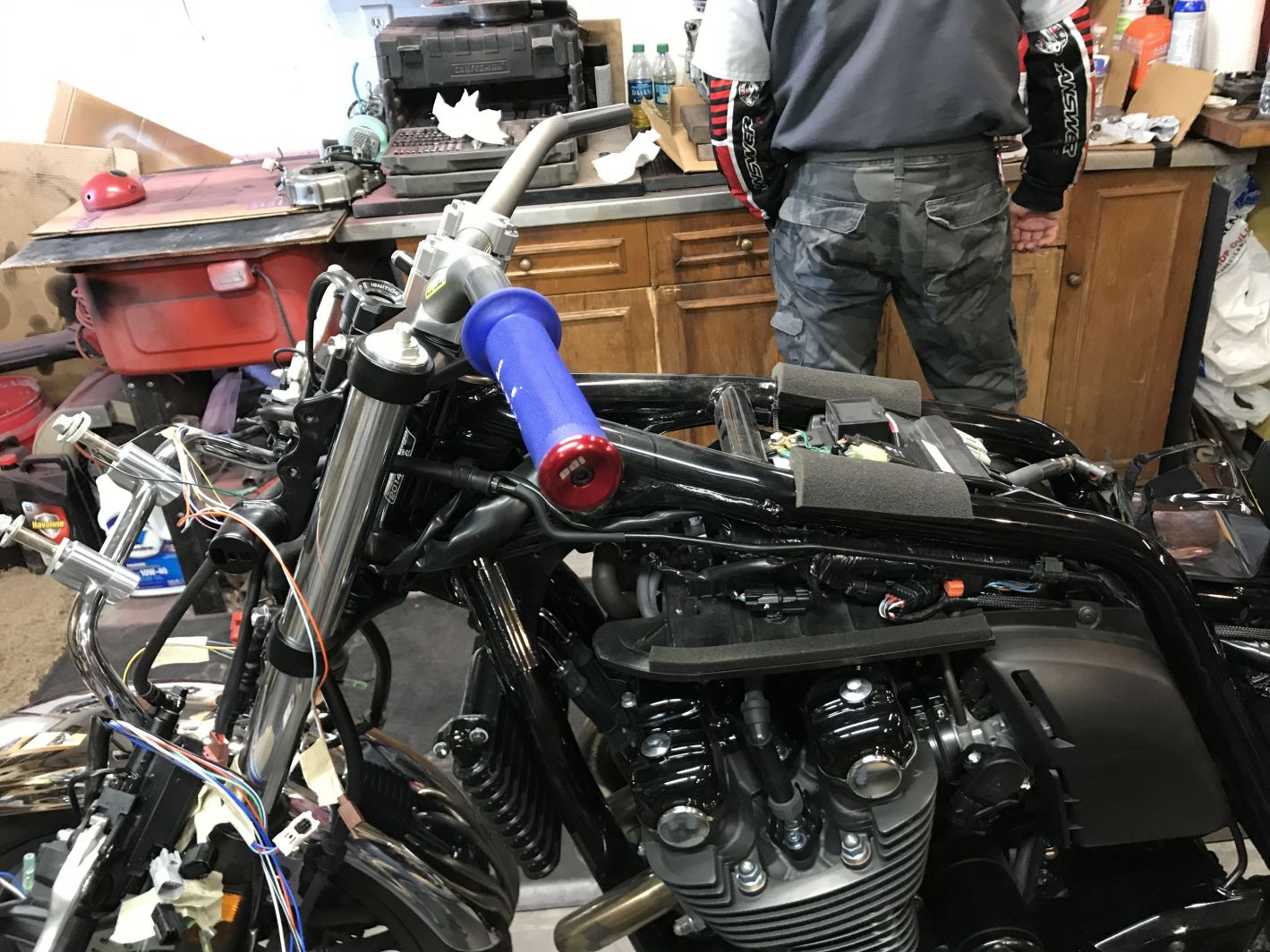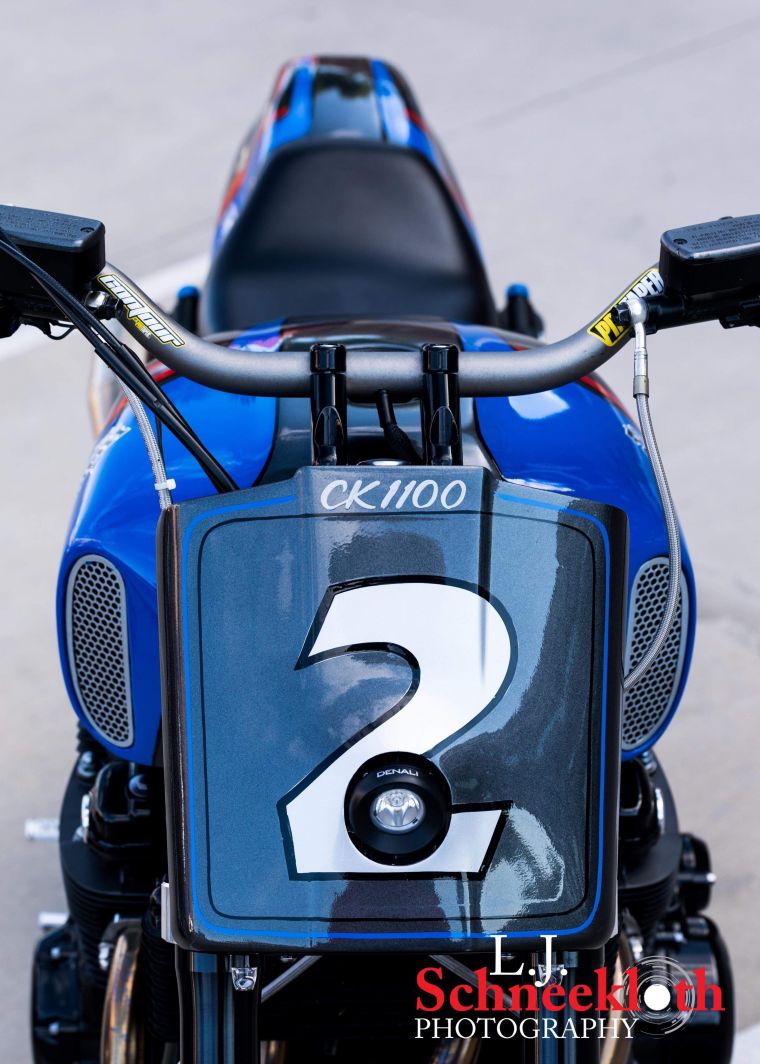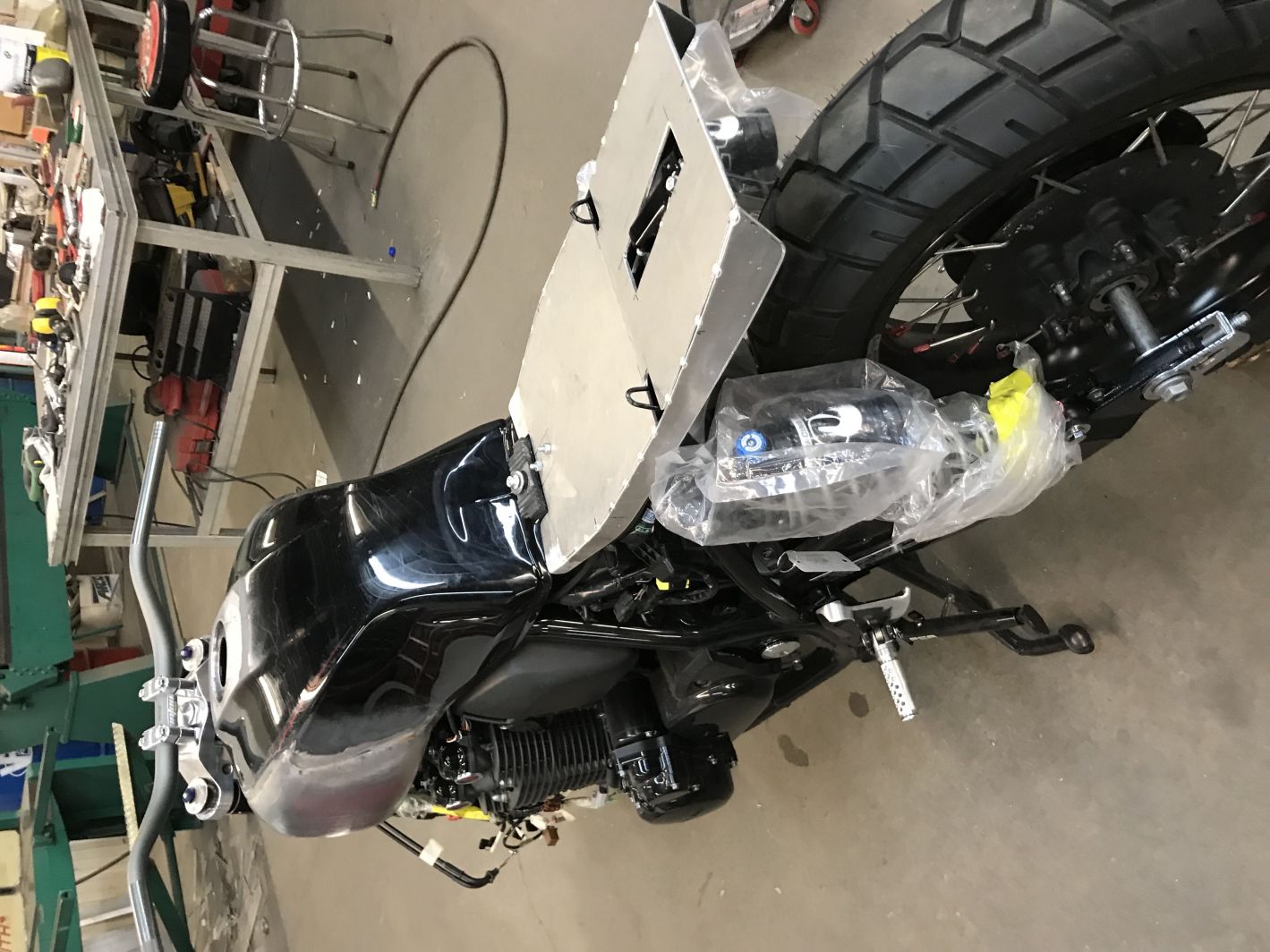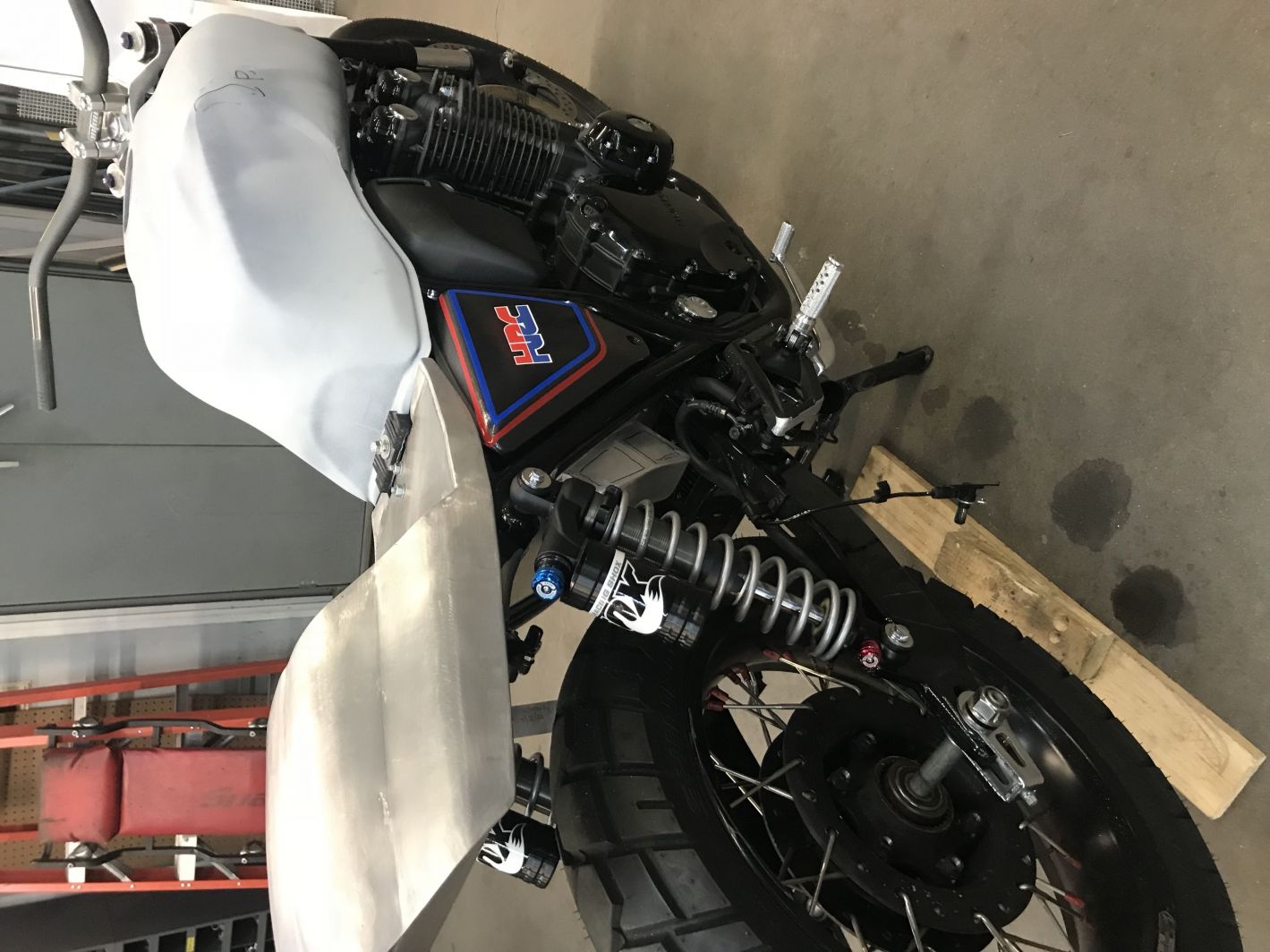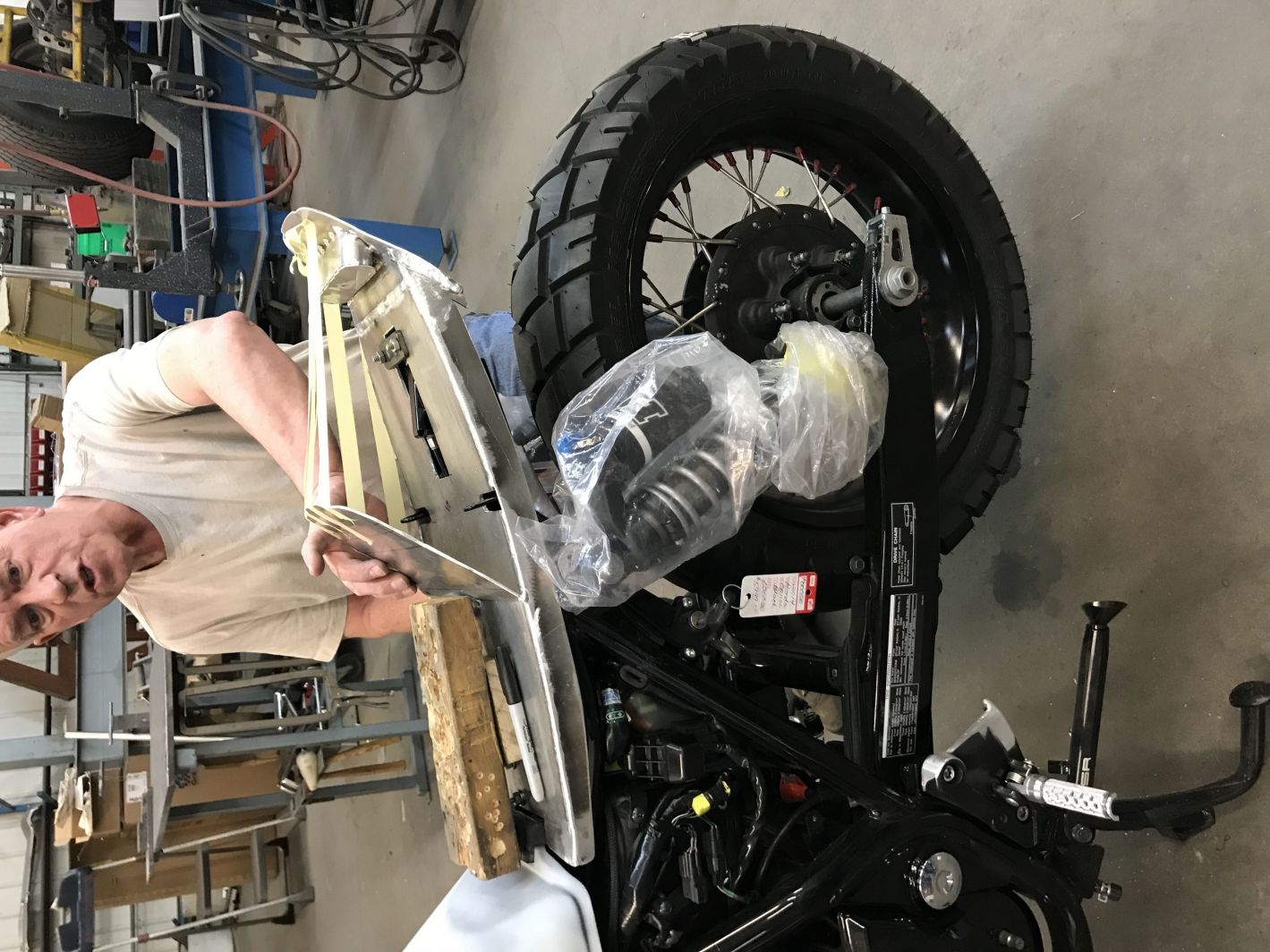 We first came across Christopher Kent's amazing 2014 Honda CB1100 outside The Handbuilt Show in 2018, which just goes to prove that some of the best bikes are found not under the bright lights, but out in the parking lot. Christopher tells us the paint on his muscle-build was still drying as he loaded the bike onto his trailer and set off on an 1,100-mile road trip to Austin.
Christopher, a 51-year old tech exec from Iowa, is the "custom" part of Smith Brothers Classics and Customs, working alongside the five Smiths with whom he grew up racing motocross, ATV and drag bikes. The sixth and most important Smith is the boys' mother, Hazel, who makes sure they all behave in the workshop and actually get some work done.
The bike was purchased in running condition, but that was about it. He'd been looking for a CB750 or CB900, then found the CB1100 at a price he couldn't refuse. Hill climbs were an almost impossible goal, but Christopher had lived in Colorado for a few years, and that was 100% the inspiration for this build. "Racing a hand-built motorcycle up 12 miles of Pikes Peak was a dream — dream big!"
Christopher started the project in September 2017. The budget was $13k, a figure that held for about two weeks. This was no half-assed build. The major modifications started with the drafting of a CBR 1000 front end, complete with a custom Cognito Moto triple tree.
Custom machined hubs and fork clamps were fabricated for a race setup. A front plate was custom fabricated with rolled headlight casing, cradling the Denali single HID lamp.
He installed Motogadget pin lights, switches and a Motoscope Mini, all wired into a Motogadget m.unit Blue. He also fitted Domino grips and Vortex V3 levers.
Christopher's good friend Mike Frieden helped him with the metalwork. They sculpted functional fuel tank air scoops to force air to the heads; constructed a complete one-piece tail section (removing eight inches from the rear subframe to accommodate it) and seat pan from aluminum; modified the rear swingarm for Fox Podium RC1 shocks.
The engine was overhauled and hot rodded with a performance Web Cams racing cam. A Dynojet Power Commander V with auto tuner was wired in for altitude change and custom configurations.
Getting the bike on the road in Austin was the high point for Christopher. He booked himself a room at the Hilton Hotel downtown, and left the bike outside as he checked in.
"I came back out," he says with a grin, "and the parking attendant informed me that the HRC team (staying at the same hotel) had just come back from practice. They piled out of their vans and all ran over to the bike. Evidently there's a picture of Marc Marquez giving two thumbs up on my bike." All of Christopher's hard work — and that exploded budget — were vindicated in an instant. Christopher has put 14,000 miles on the bike in the three years since. Pretty impressive, considering that for much of the year, the roads in Iowa are covered in ice and snow. He's completely thrilled: "I would change nothing. I've built a few bikes, and this is one I will not soon part with."
We'd urge him to keep it; it's a stunner. We're super stoked that Christopher brought the bike to Austin for The Handbuilt Show — this kind of unexpected, valuable addition to the weekend is what the event is all about. And by the way: we'd love to see that picture of Marquez with the bike, so if any of you come across it, send it along. We'll be sure to share it.