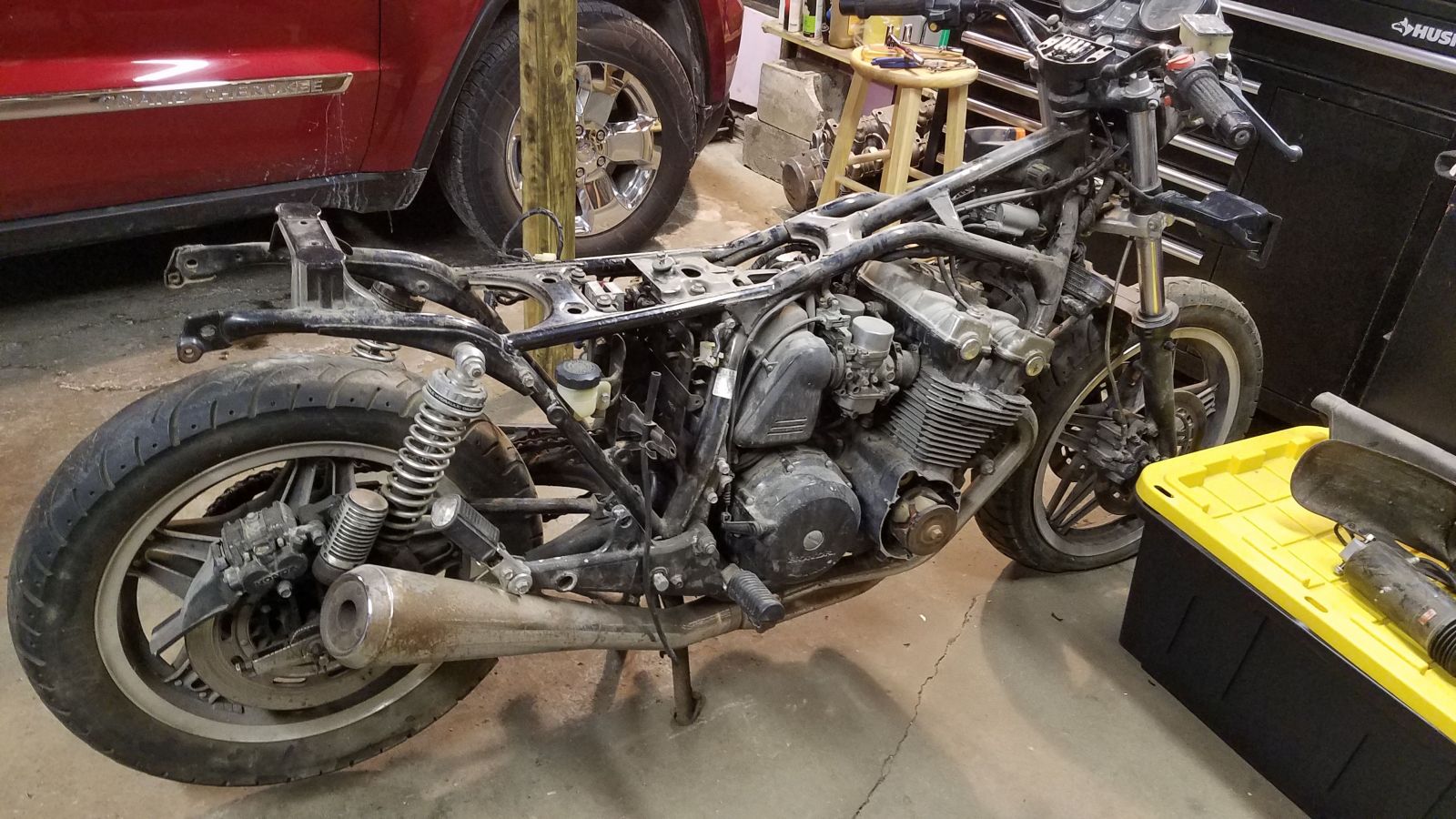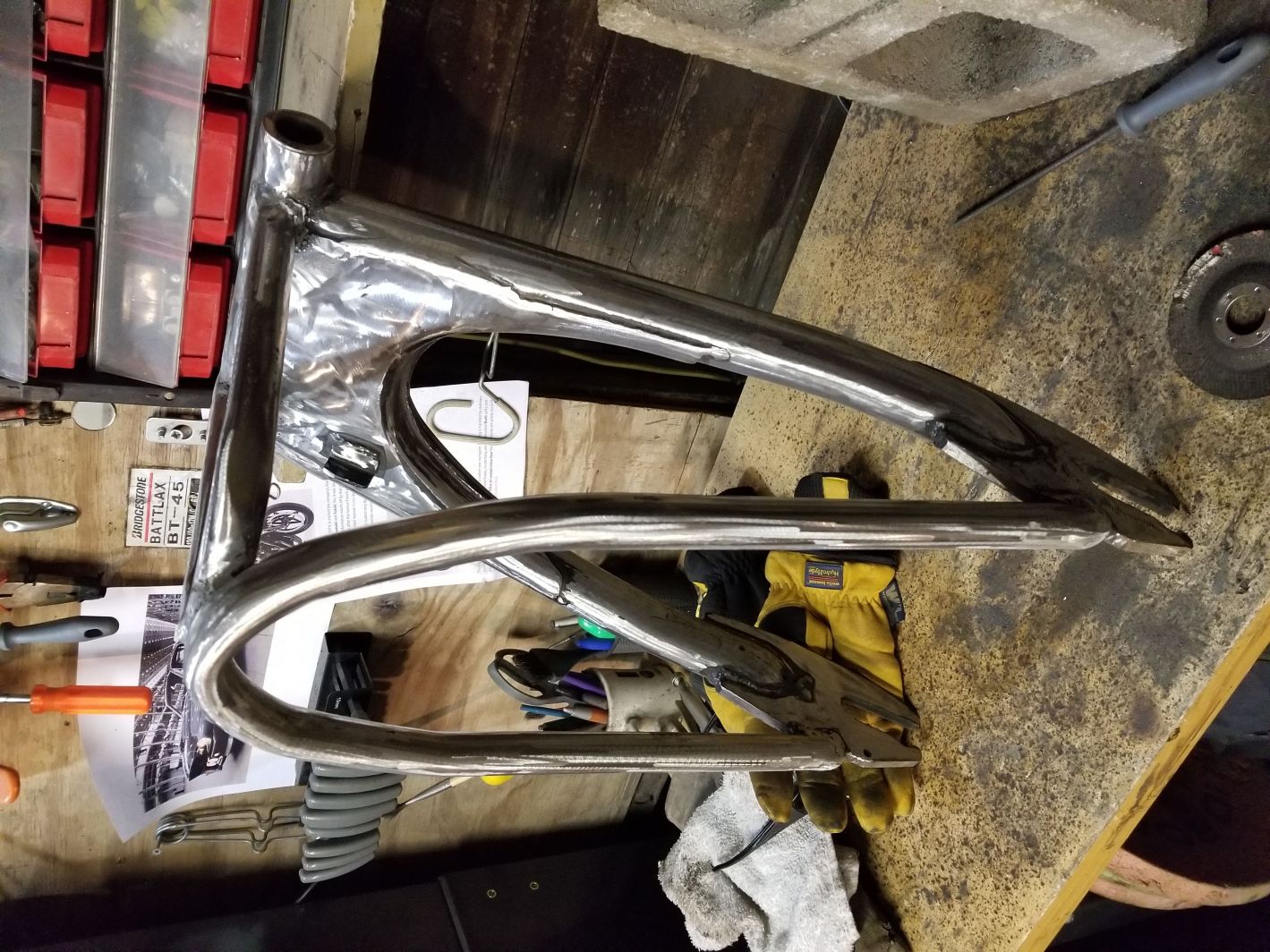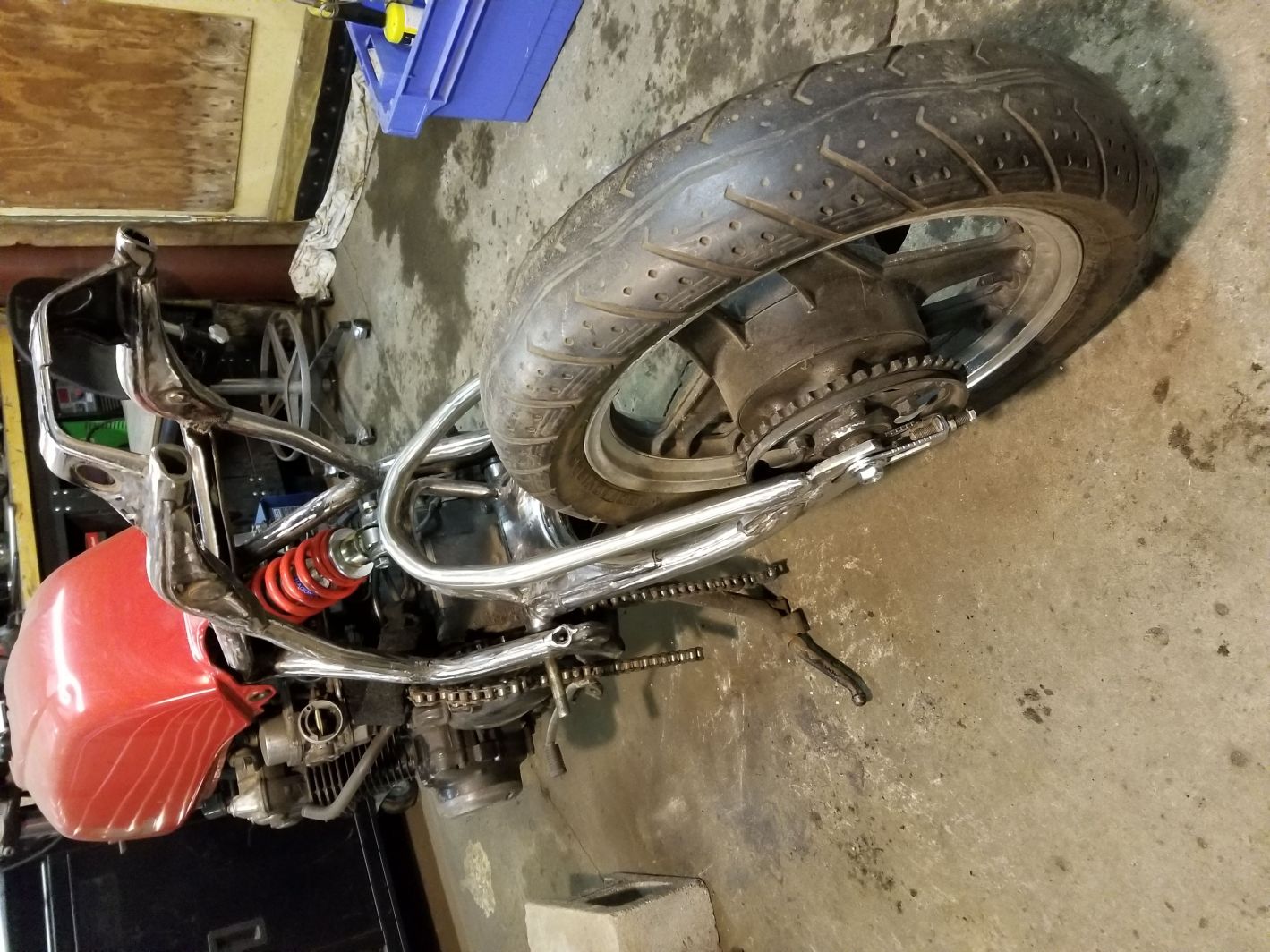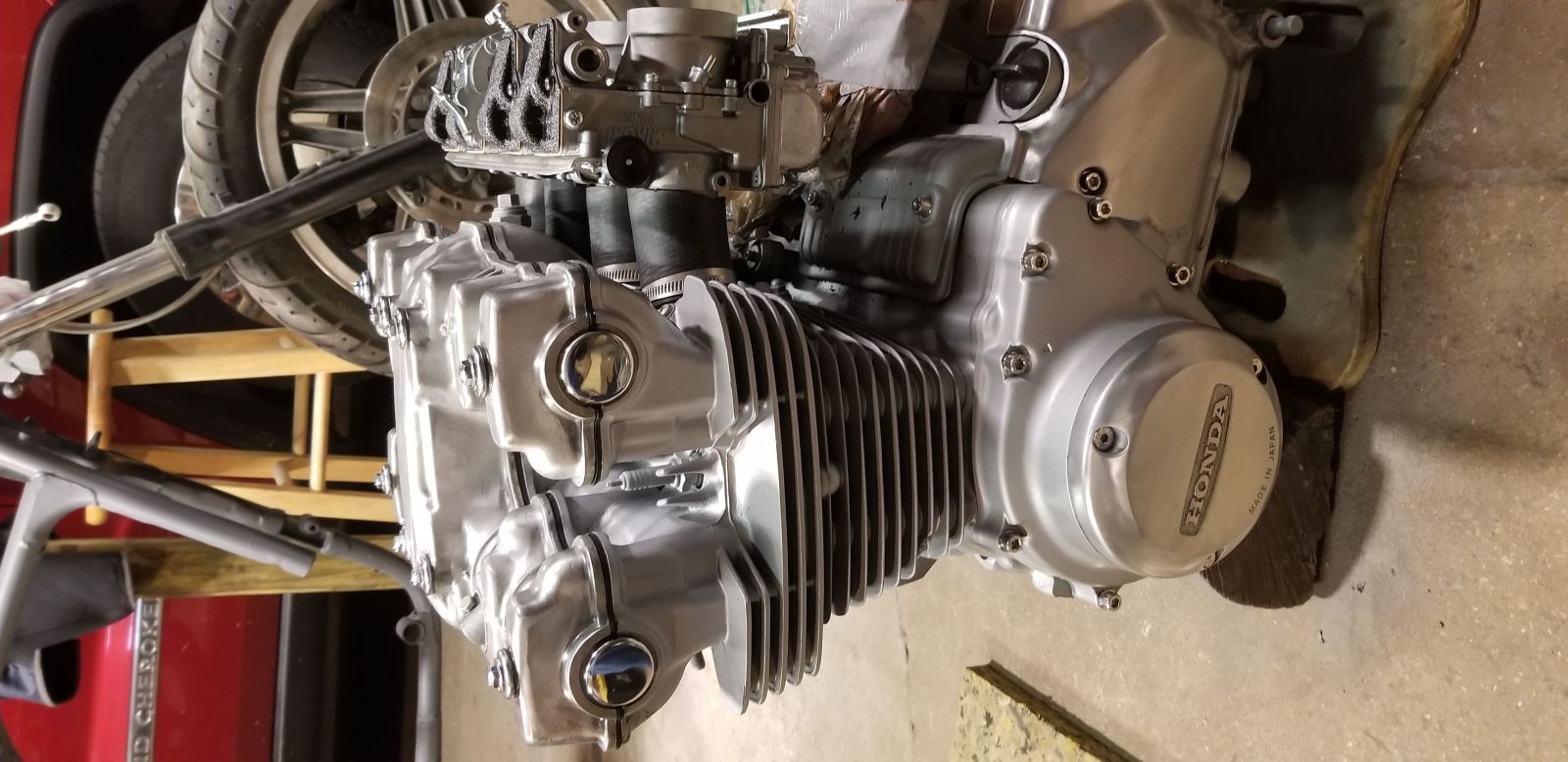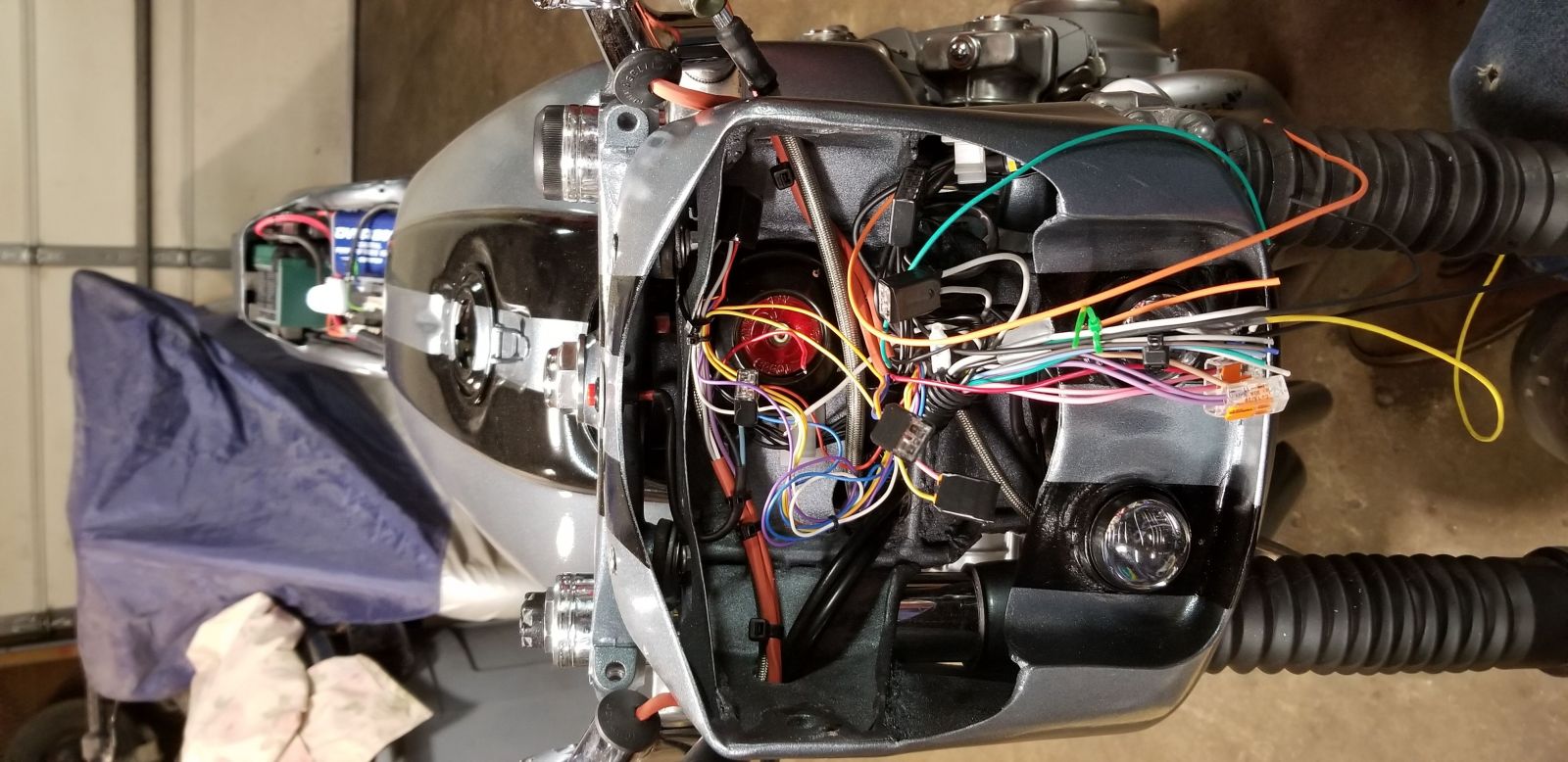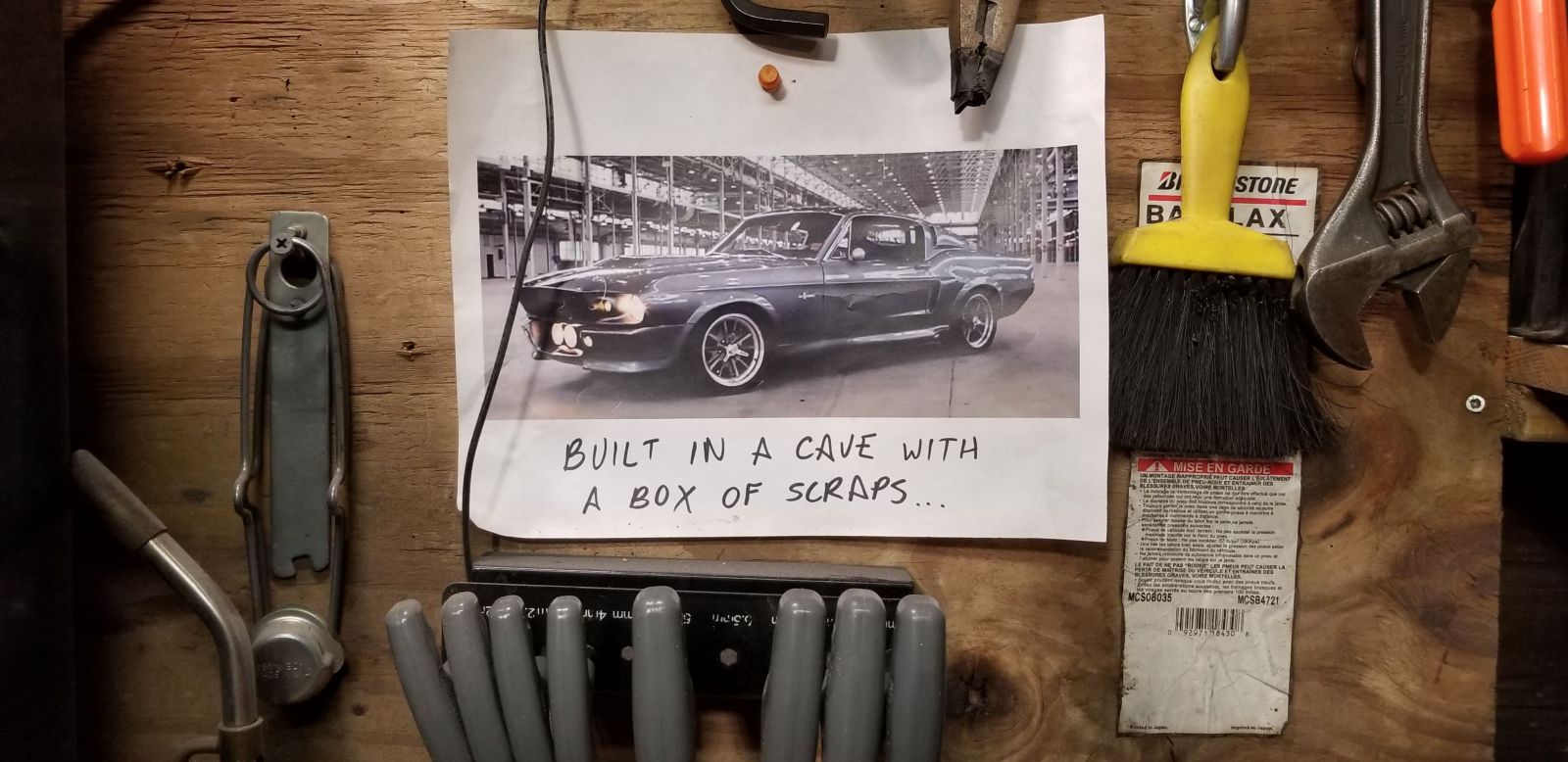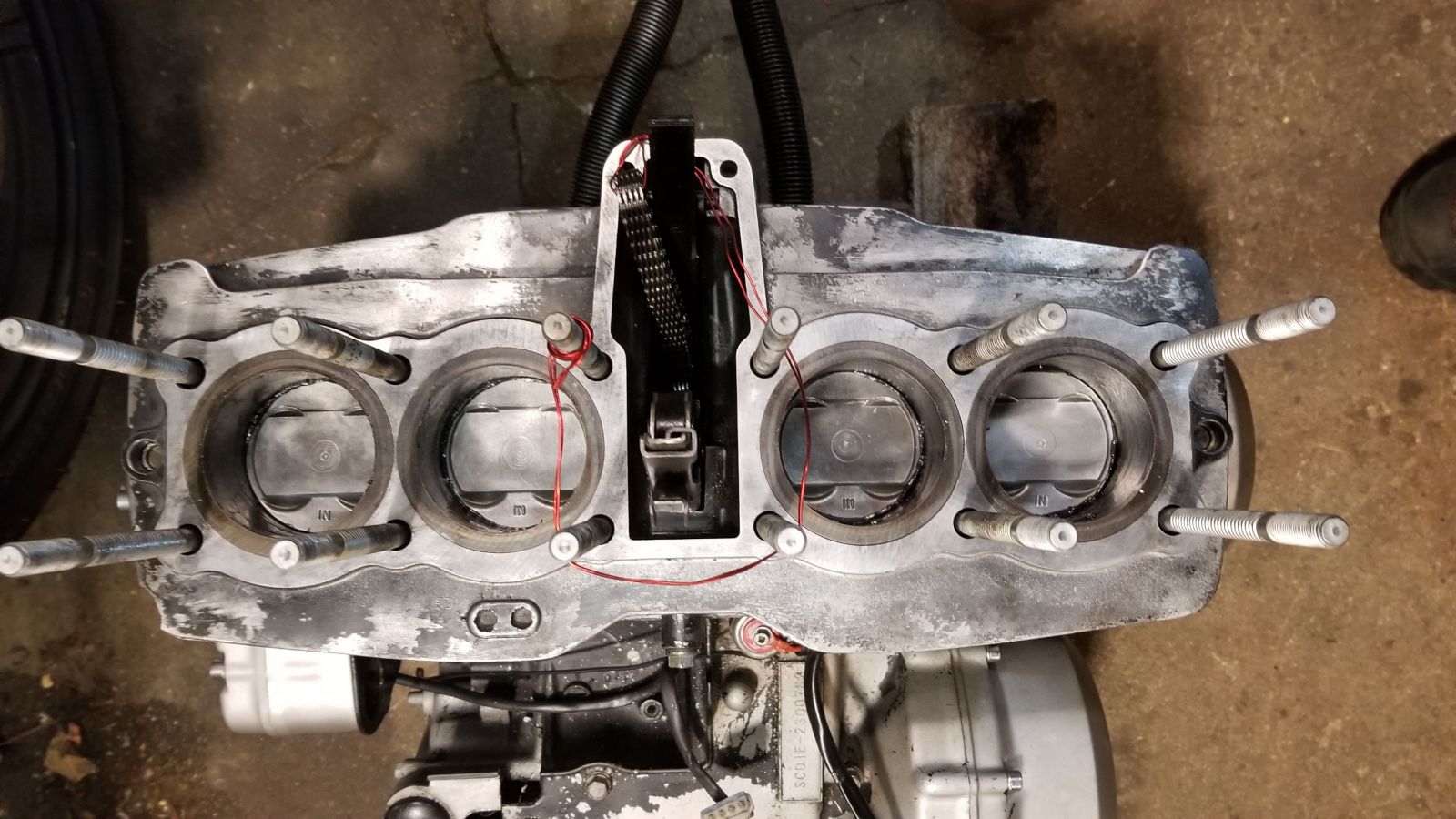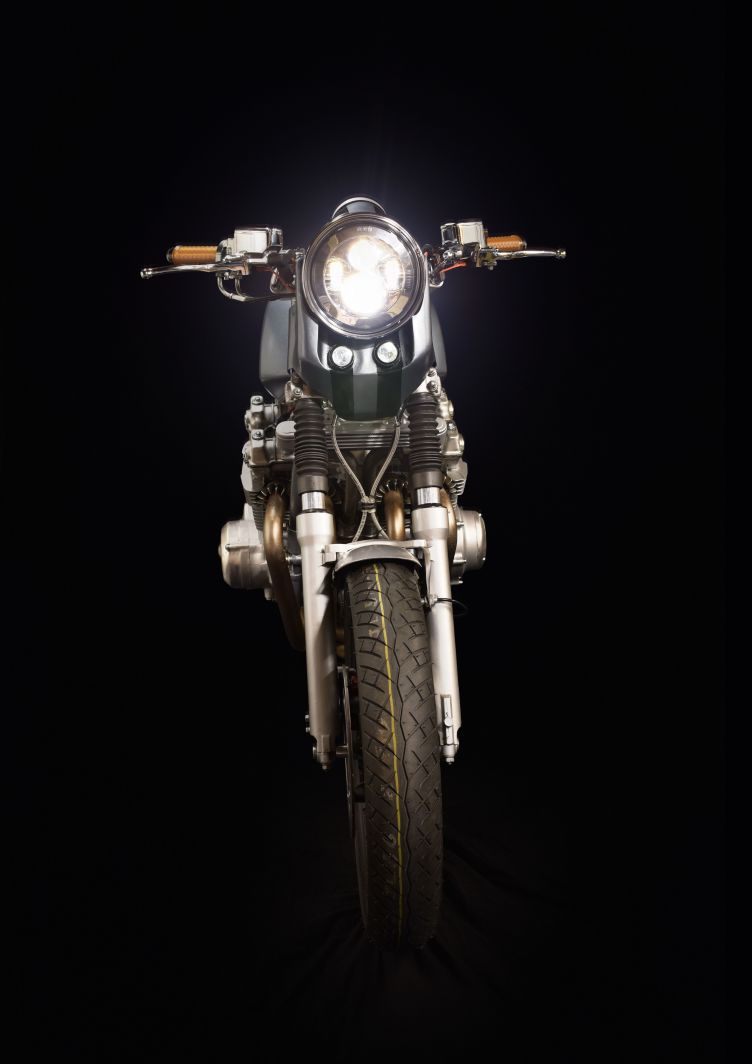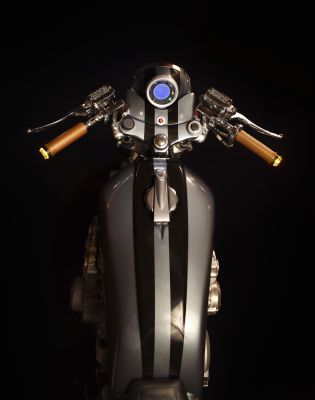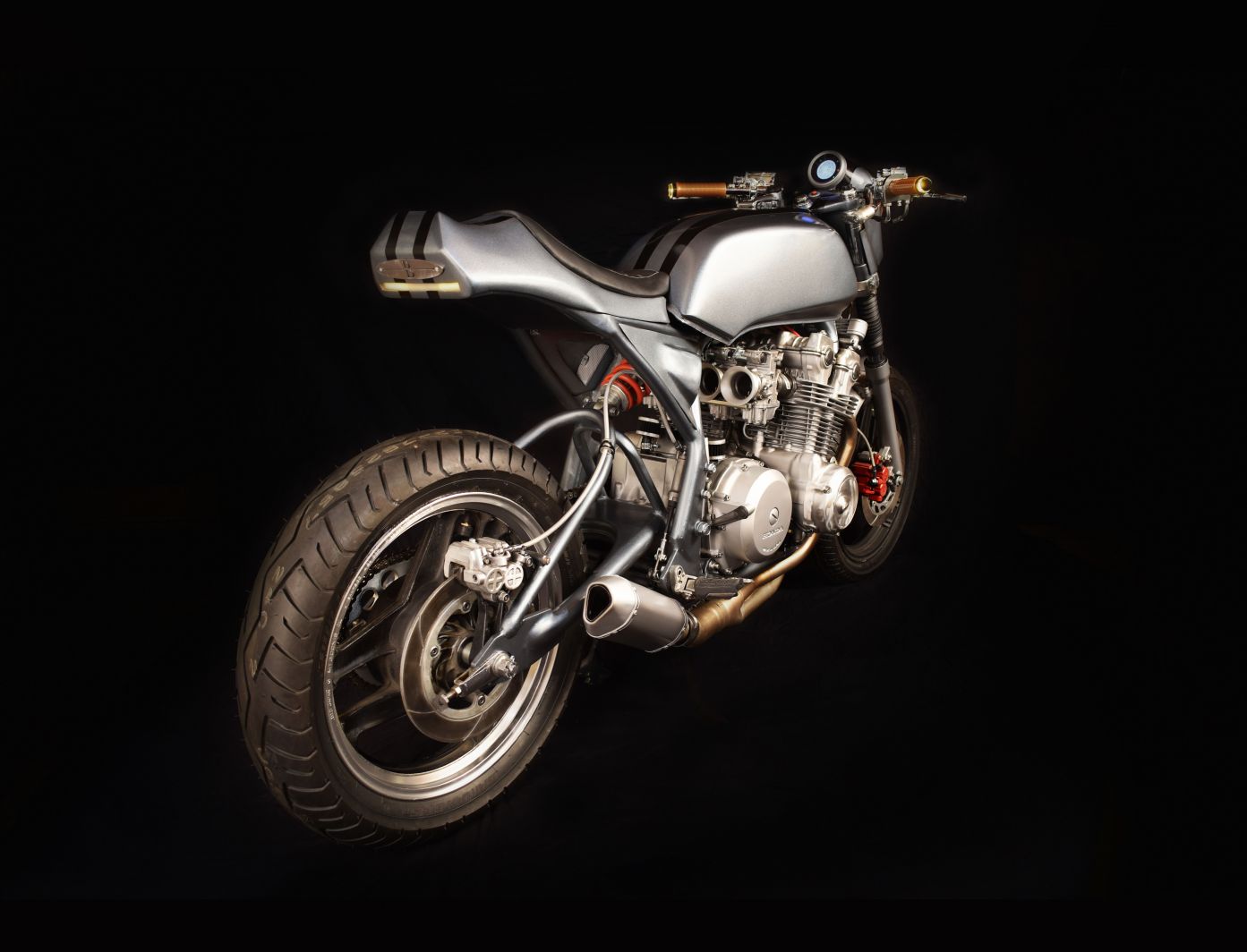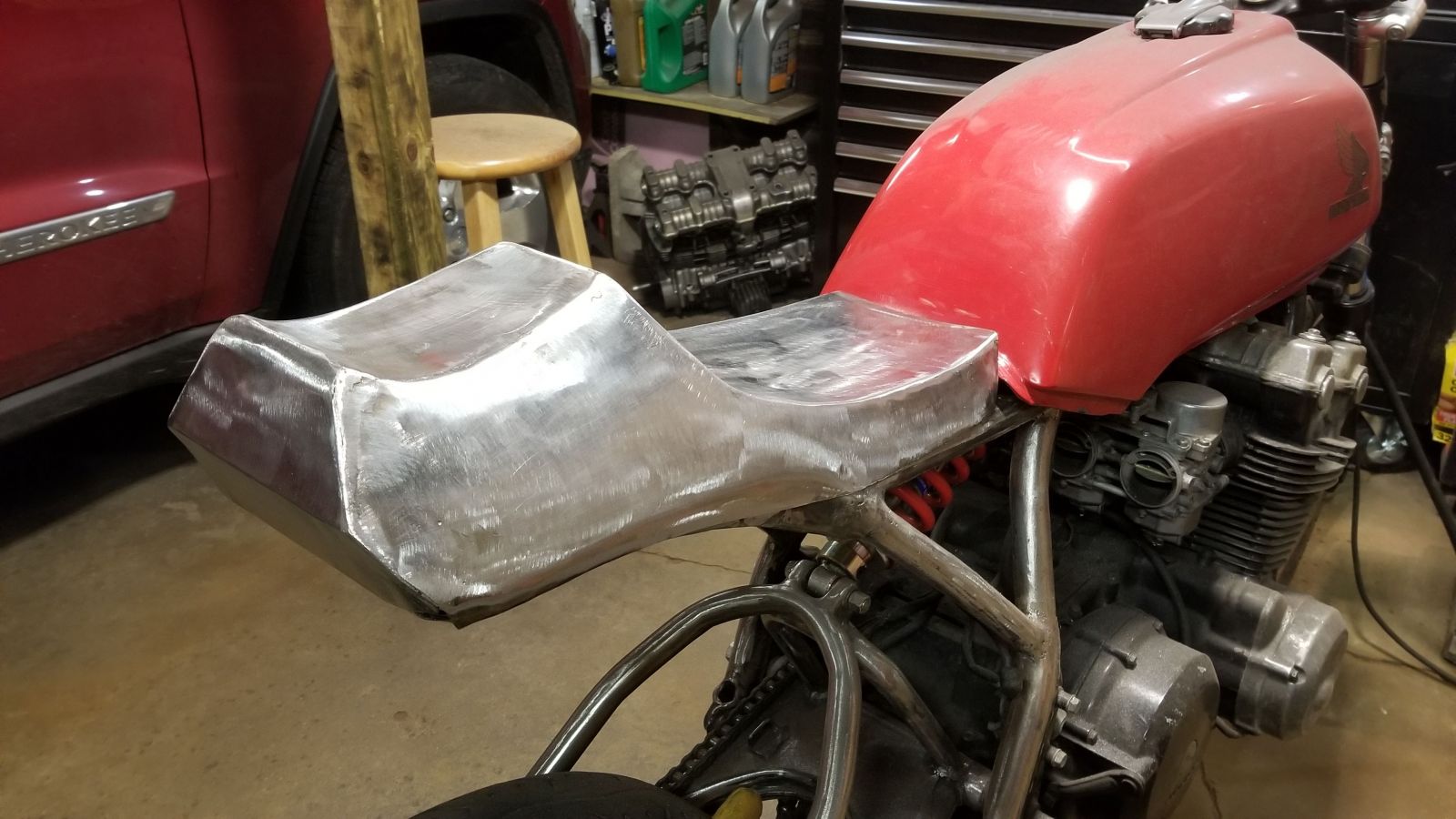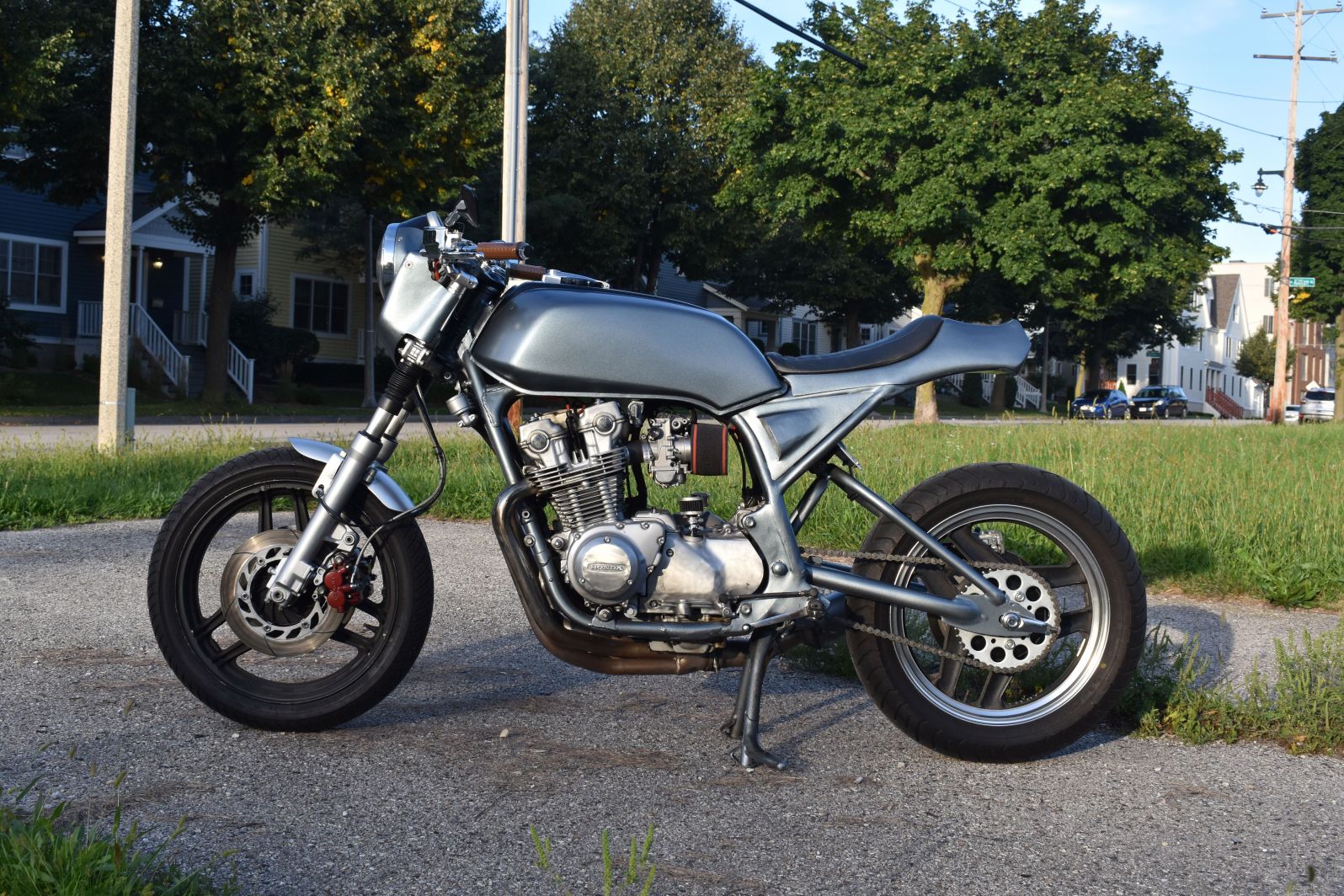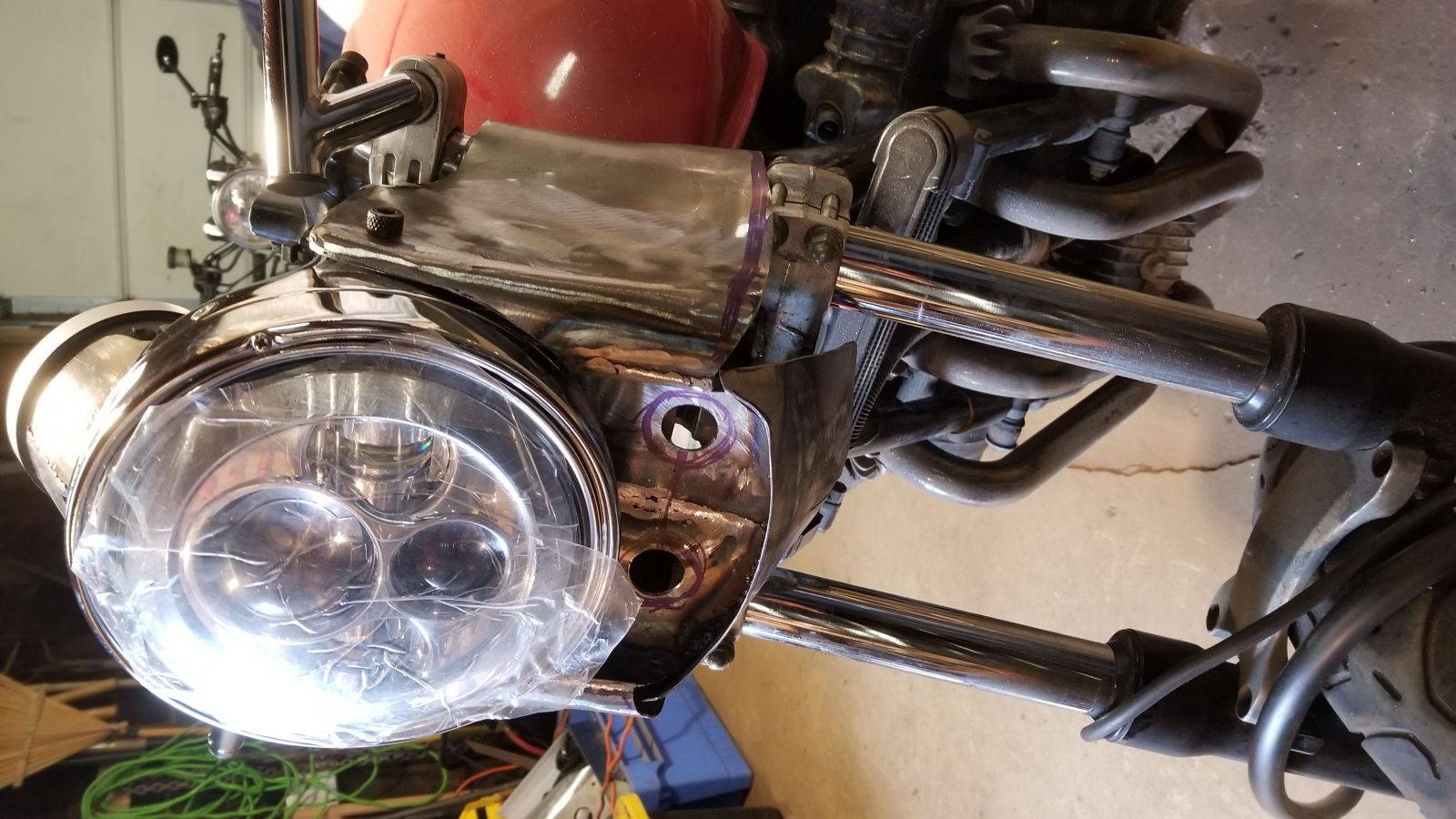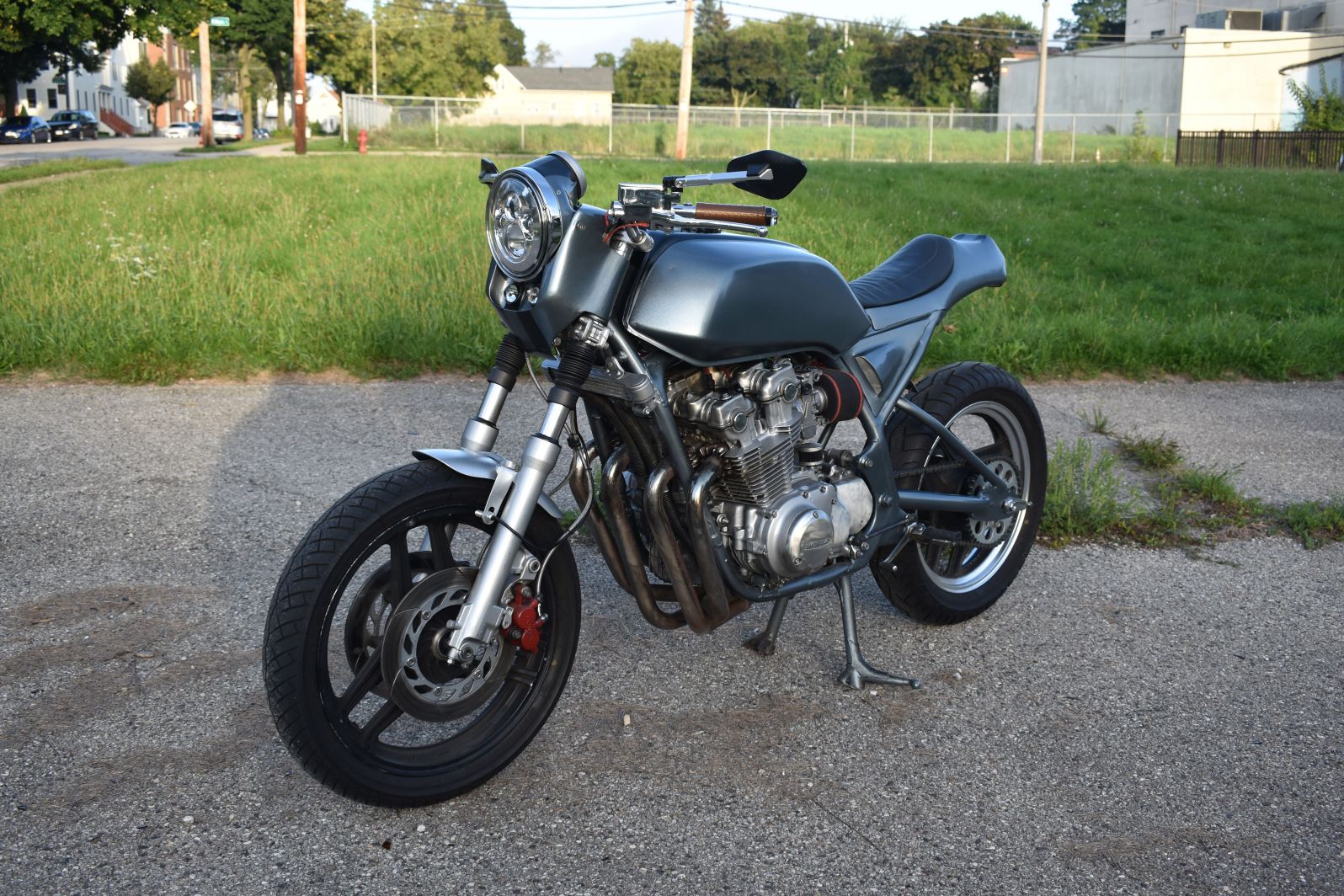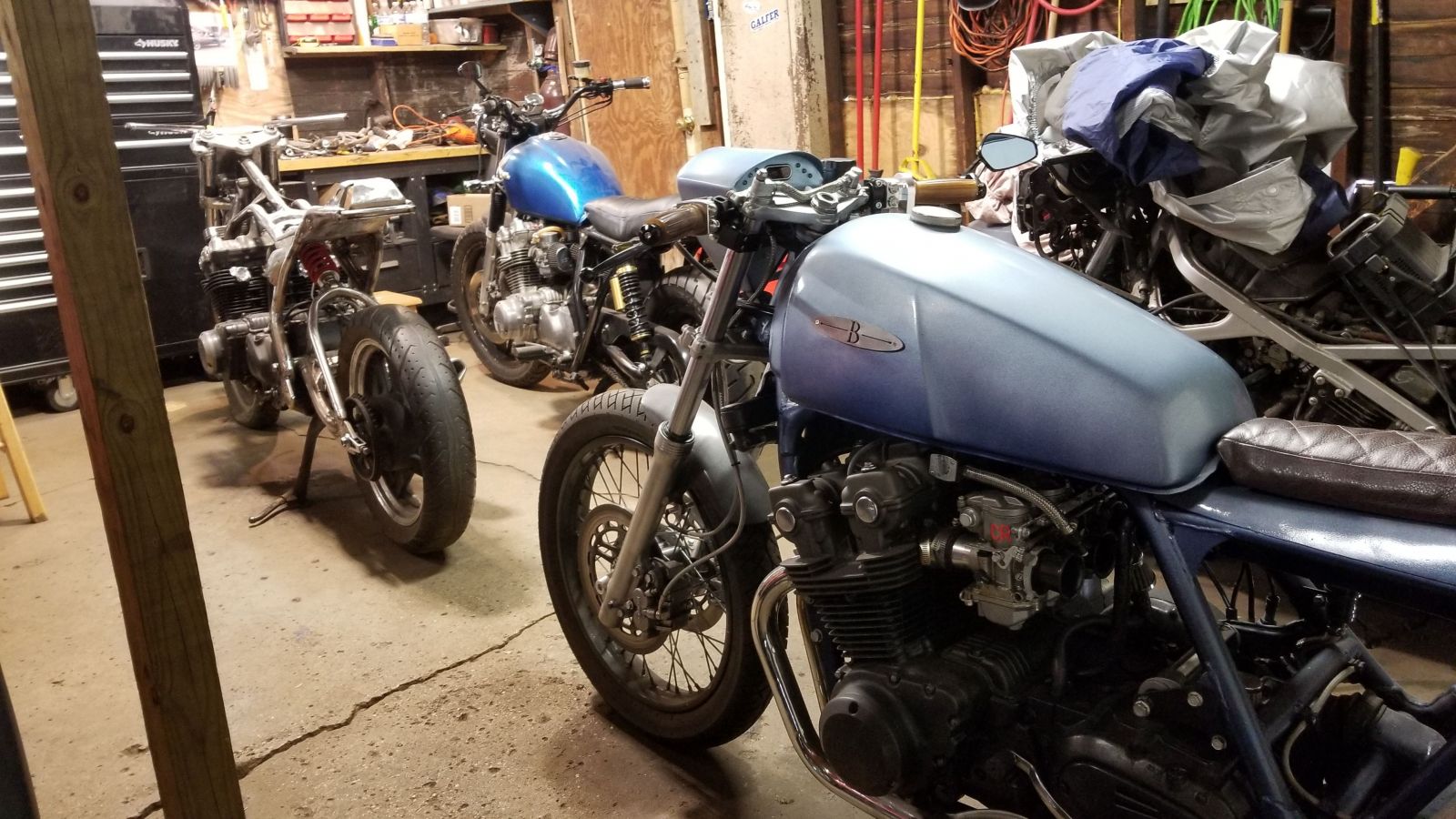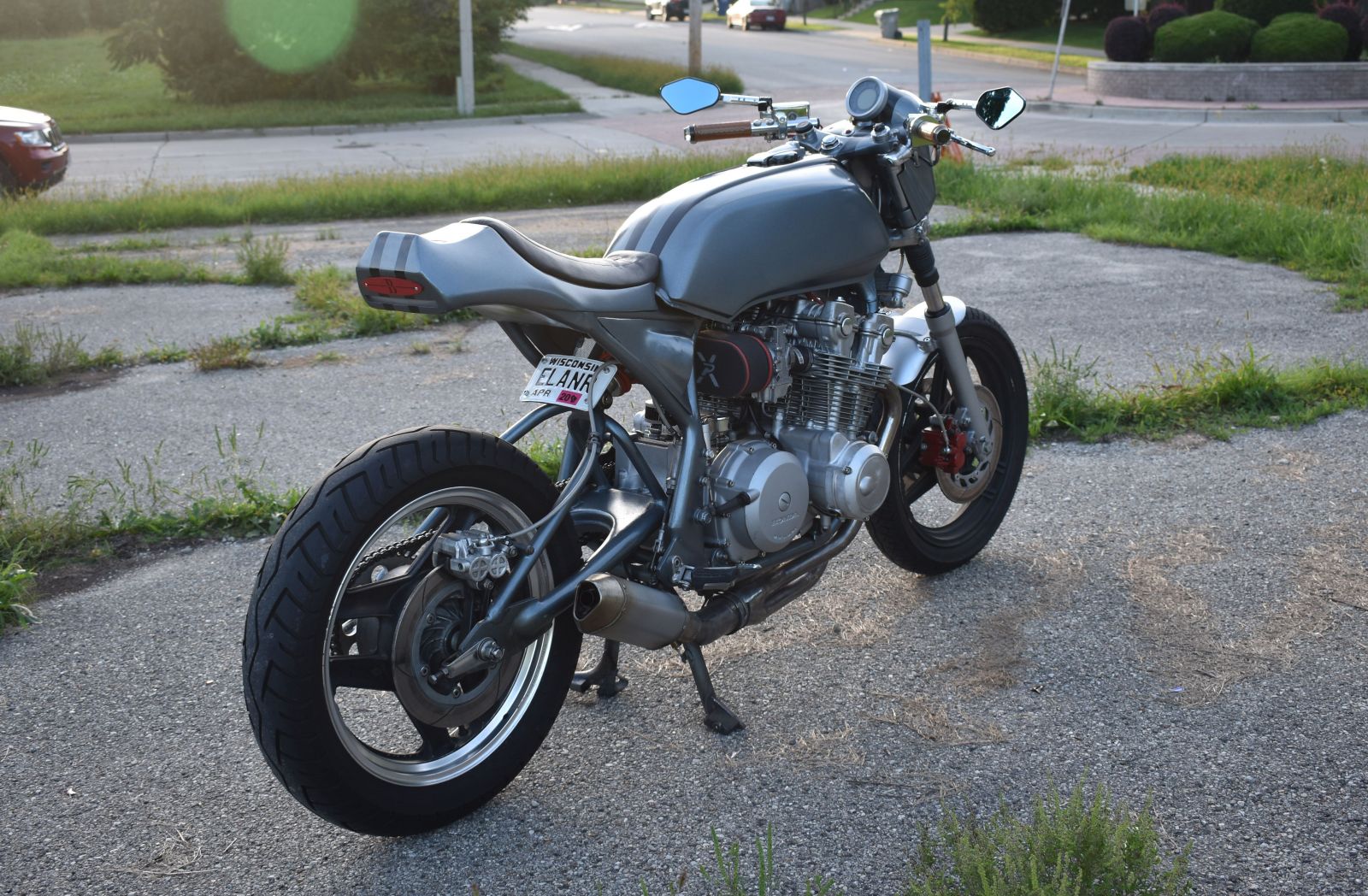 When Barry Weatherall got his hands on a 1982 Honda CB 900F, two boxes of extra parts and a clean title for $500, he decided it was time to pay homage to the Eleanor Mustang, one of the most iconic American cars ever. He grew up riding in the back of his Dad's 1970 Mach 1, which eventually became his. He wanted to relive the experience he had as a kid in details, the seat leather, wood color of the steering wheel, and he referenced in the metalwork the Eleanor fastback lines.
He chased the mice out of the pipes and bugs out of the dark recesses by firing it up. Thankfully it did run, "…though it smoked like a backwoods barbecue shack."
His initial budget was $3000, the final cost ran just under $3400, bike included. He spent the money where it mattered: engine, carbs and electrical were Barry's priorities. "My main concern was making the bike run well, look right to me and fit my size well."
He laid claim to a job-lot of sheet/bar/tube metal from a company that was just about to throw it in the dumpster. He fabricated the tail, headlight, side covers and cowling.
"At home, they joke about me: they say I build stuff in a cave with a box of scraps like Tony Stark."
Barry modified the frame and existing swingarm for a mono-shock conversion. This was his first single shock build so he went to several sites to check math and angles. He eventually decided on a Hagon from a Moto Guzzi V11 Le Mans.
He did a top-end rebuild. It's a lower mileage bike but the valves and pistons were badly fouled. After clean-ups, he checked parts for spec. He fitted OEM Honda Rings, new seals and gaskets. He installed a new stator/rotor, a DynaTech ignition and coils, and replaced the clutch springs. The new Mikuni RS34 carbs were fitted with Mikuni velocity stacks and were re-jetted, and these provided one of the high points of the build "Firing up the engine and hearing a smooth idle and snappy throttle response was great, I got the jetting correct."
Barry came shopping at the Revival webstore and purchased the Revival Universal Starter Solenoid With Main Fuse, Revival Deluxe m-Unit Wiring Kit, a Motogadget m- Unit Blue, a Motogadget m-Button, Antigravity battery and reg rec, and Posh Factory Waffle Cafe Racer Grips.
Other key components were PX airfilters, NGK Spark Plug Wires, Dyna 2000 Ignition/Coil Kit, Tommaselli Clip-ons, a 7" Hi-Low LED Daymaker Headlight for a Harley, Bridgestone Battlax BT45 110/80-18 58V Front, and a 150/70-18 rear, plus a bunch of inexpensive, made and recycled parts.
Barry asked his wife to sew the seat but everything else but tire mounting was done in the garage. "I really wanted to send it out for powdercoating but the budget dictated I paint it myself."
The low point of the build was having to rework the wiring, his first pass of fitting components in the electrical bay needed adjustments. He was dogged with grounding issues which he discovered 20 miles into a test ride with "…. the accompanying terror of a bike dying on a dark country highway with 18-wheelers barreling down on you."
Overall Barry is satisfied with how it runs and feels. He's 6' 3", so the bike is designed to sit up a little taller and works well for long rides, and he can tuck in nicely when going fast and cornering.
"As I was making parts most people didn't "see" what I was going for, but as the bike came together it was great to have someone look and get the references to the Mustang."
Eleanor is a keeper. As Barry explains: "I've never kept a permanent bike before: I usually build a bike, ride it for a year or two before selling it, but I think Eleanor is my first keeper. This one stays with me."