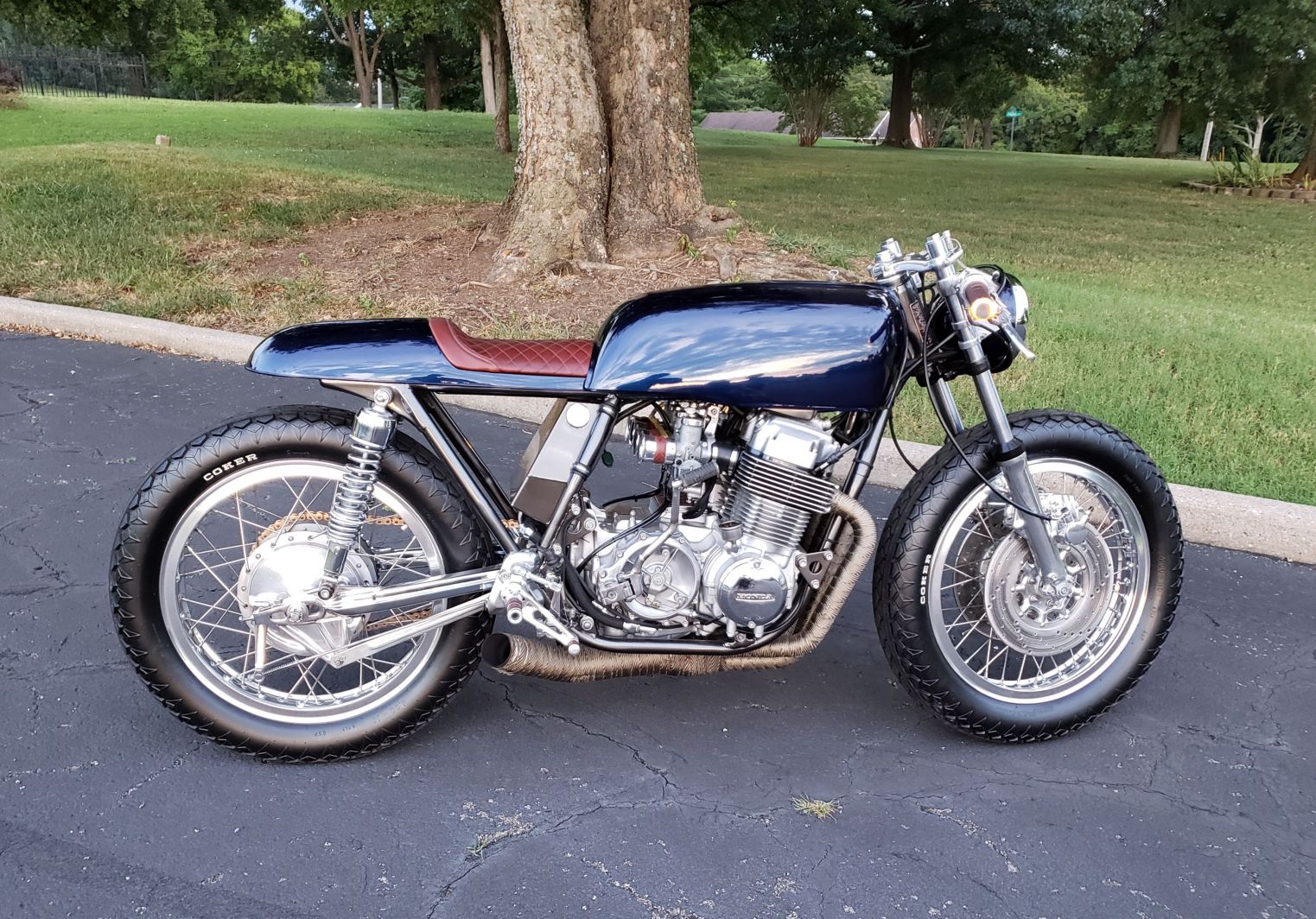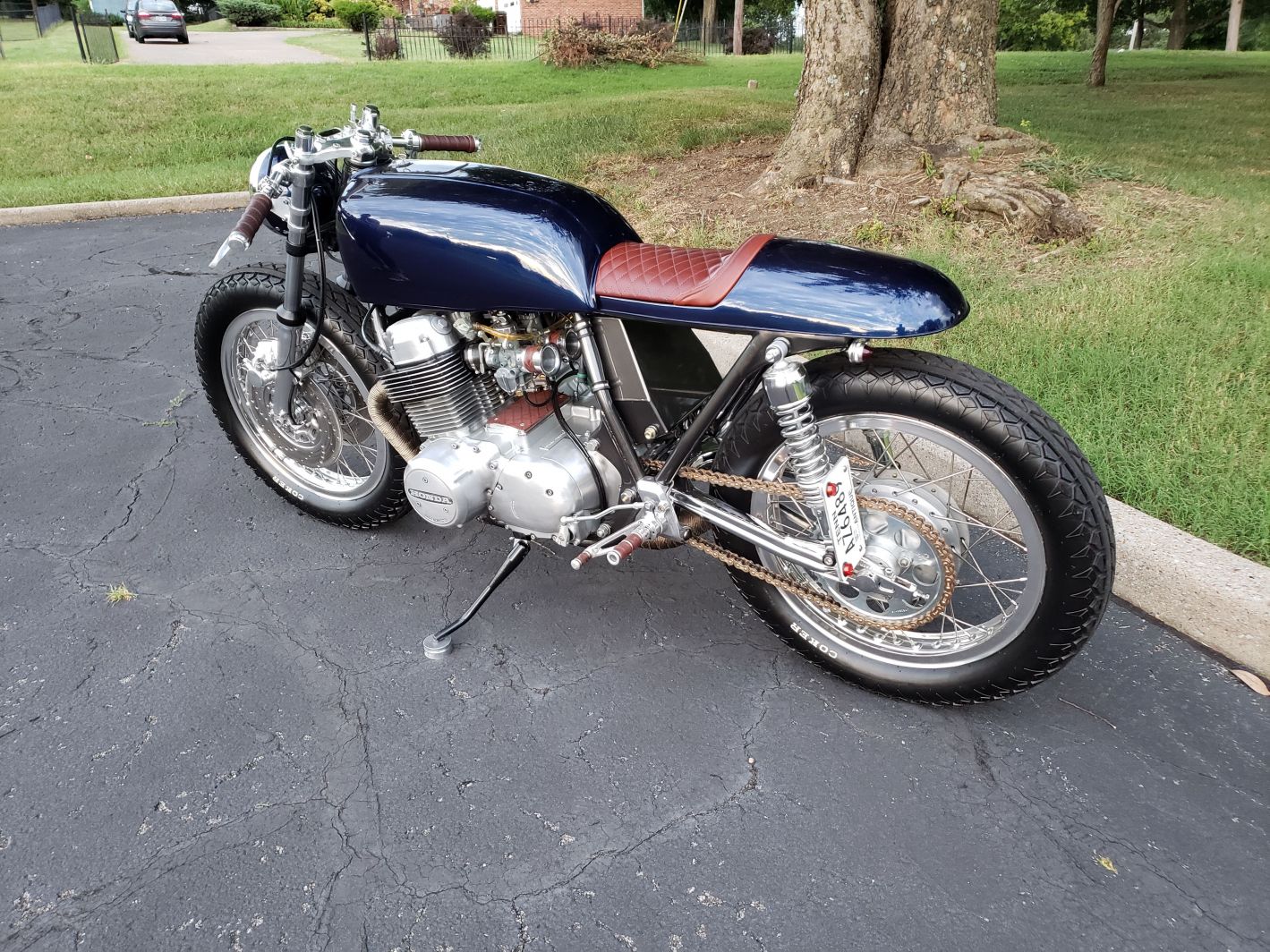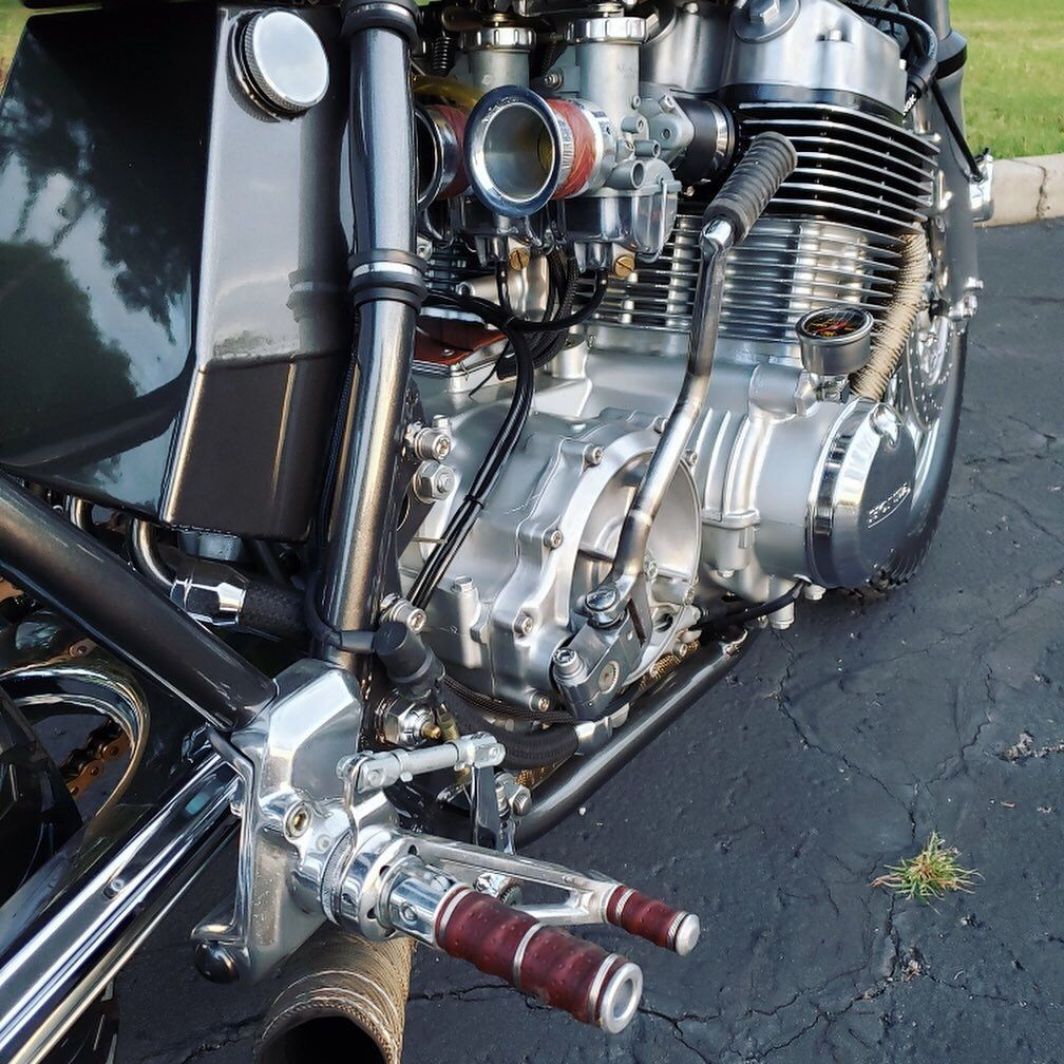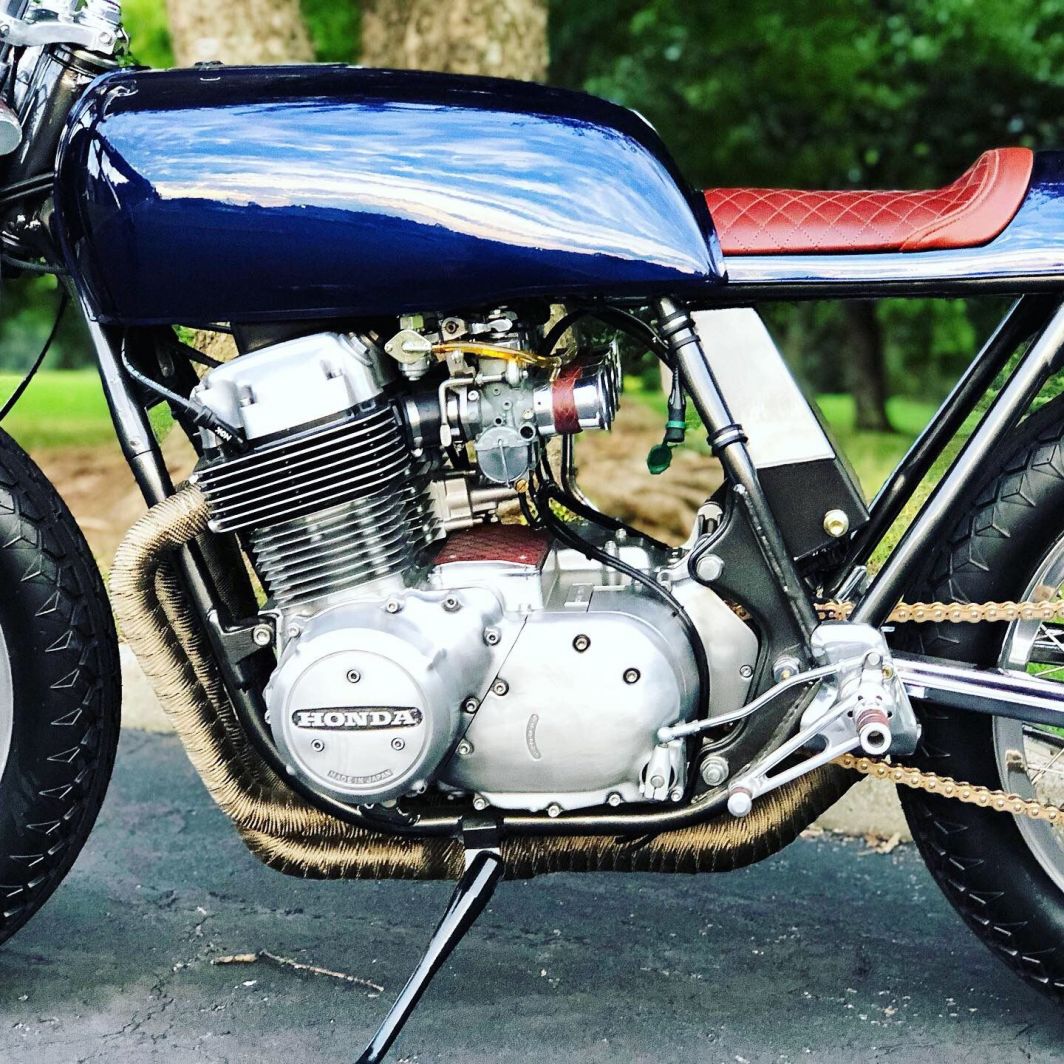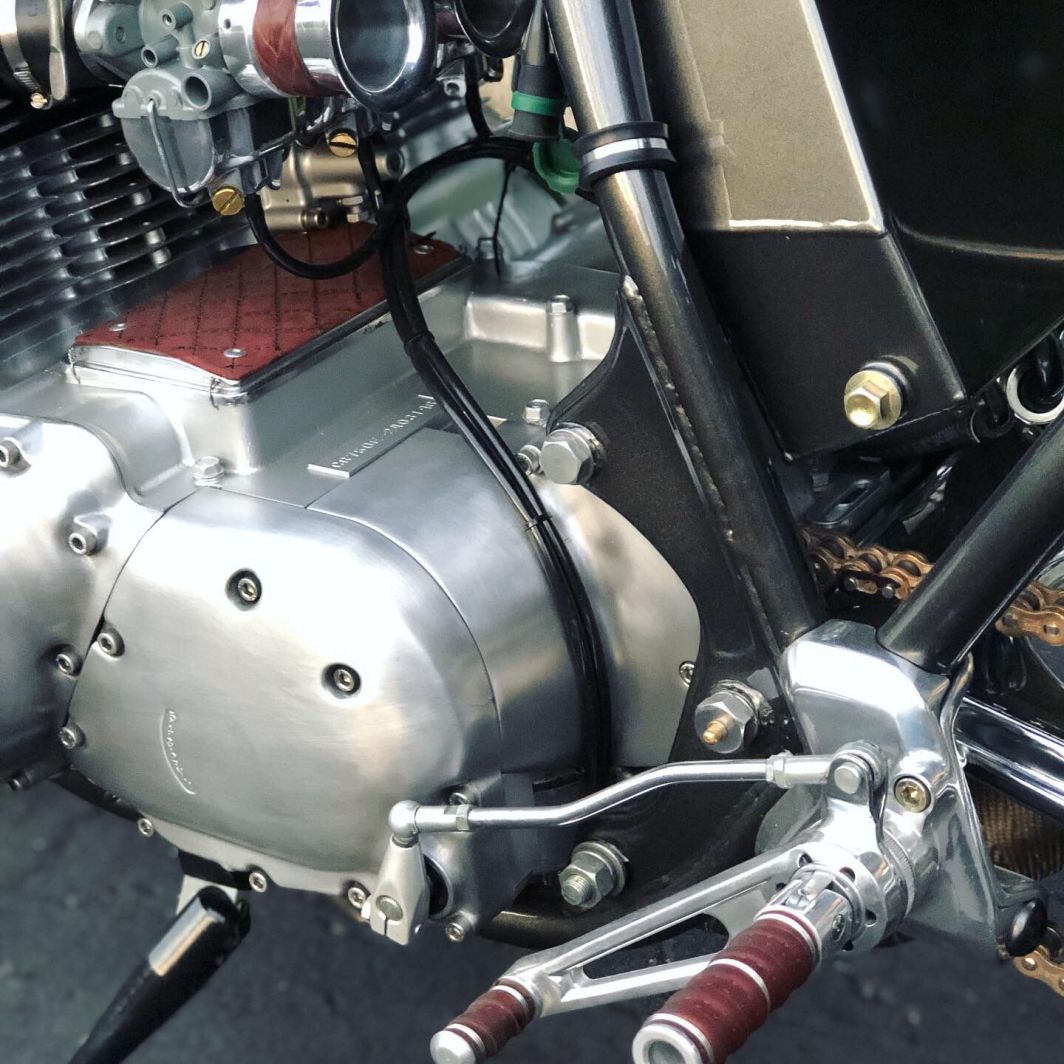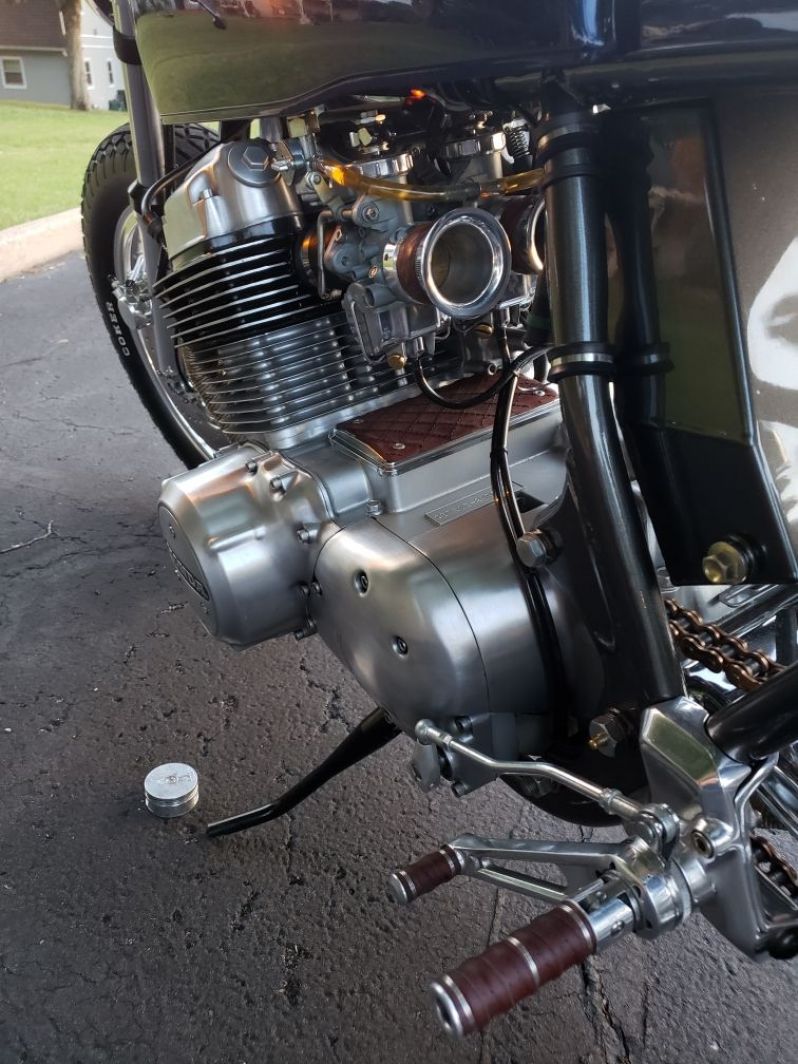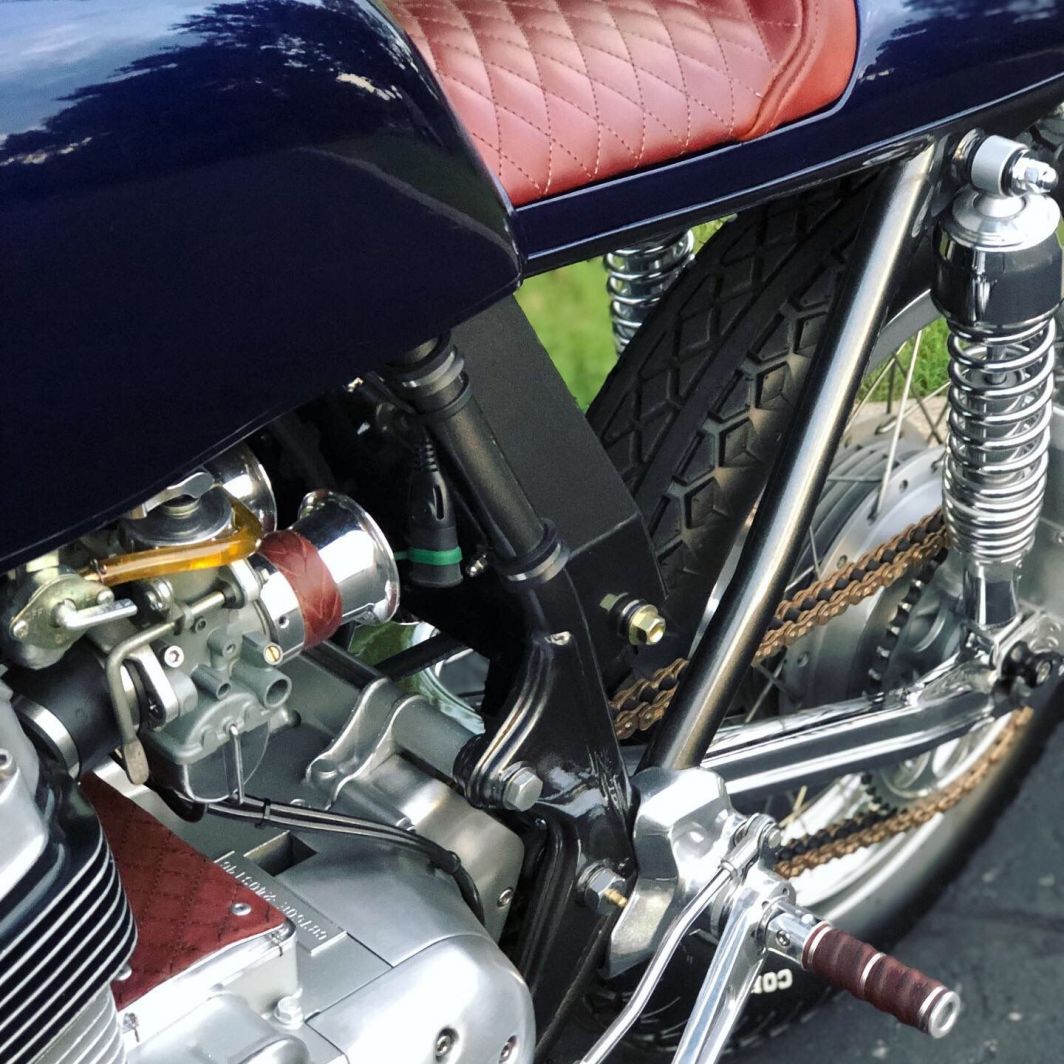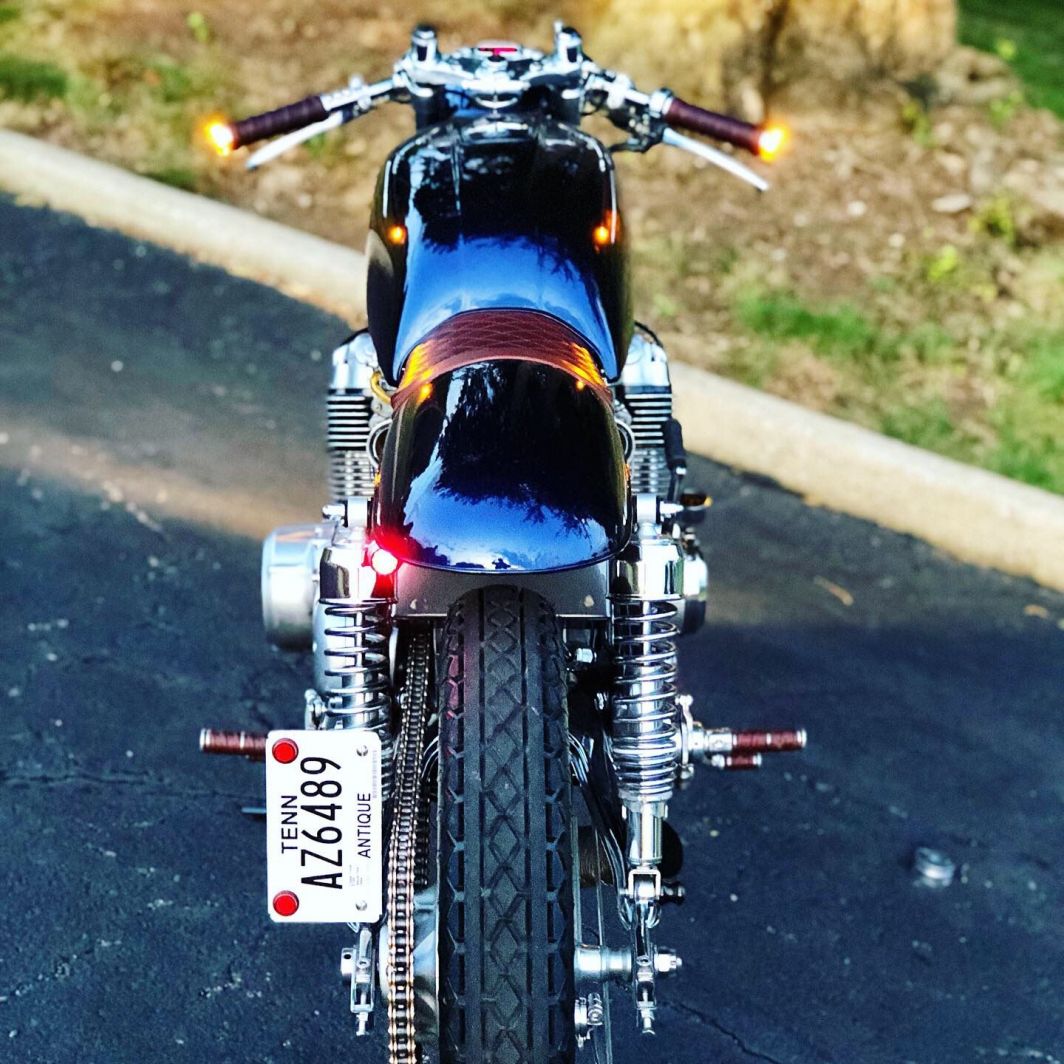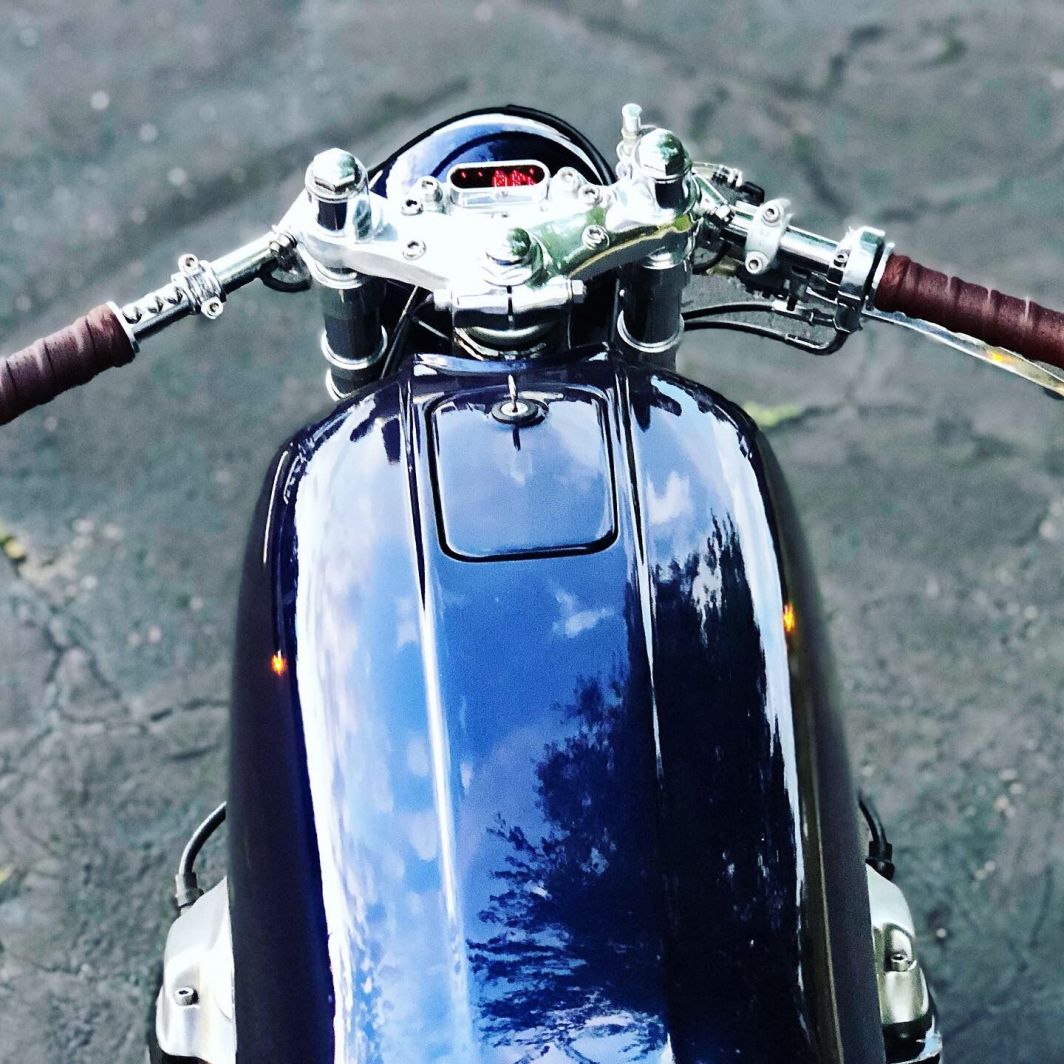 "Just another CB750" is builder Adam Metcalf's description of his bike, not ours. We happen to think this exquisite build is anything but. This is proof in metal that you don't need a huge budget to execute well. It's about patience, craft, attention to detail, perseverance.
A father of four with limited resources, Adam started out with only a basket case '75 Honda CB750, taking on the project with neither budget nor deadline. He did almost all the work himself, limiting which parts he allowed himself to buy.
"I had never built a road bike before, and I stumbled on this bike and thought 'Why not?' I guess my inspiration is the old minimal spindly bikes of the past…"
Not having anything other than a hammered up factory tank, Adam found an old Super Sport tank and handbuilt the seat cowling with sheet metal. He first found his shape using foam, then translated that to a buck board to help with shaping the sheet metal.
"I don't have any fancy tools, so I had to use modified blocks of wood to hammer them out in chapters," he says modestly.
He cut the frame to accommodate his design and borrowed a buddy's welder to create new bracing and plates in the frame and cowling. He was originally going to hide the oil tank behind/under the seat.
"I made a tank, and didn't like all the empty space left where the airbox, battery box and oil tank had been removed. So I used an oil tank that I bought."
Adam added another brake rotor and caliper to the front, making it a dual set up, paired with a front brake master cylinder from an R6 he picked up at a junkyard.
"Anybody can wire up a bike with all the wonderful offerings out today, and that's why I went with Motogadget. It made the job easy. I used the m-Unit, the small digital cluster (just to make it legal), m-Lock, and turn signals."
He made all the brackets out of aluminum: head light, brake light, license plate brackets, etc. He bought Tarozzi clip-ons and rear sets and wrapped them with leather and Spanish ring knots. He tied in the leather work on the grips and pegs with a diamond stitch seat and decoration around the velocity stacks.
The paint is subtle and classy. "It's not too bad for my first go at painting with base-coat clear-coat (axalta chroma base)!"
When Adam laced the wheels with Excel rims and stainless steel spokes, he went with a larger matching size front and rear.
He took the engine back to all stock, with the exception of a new alternator, hotter coils, and electronic ignition, as well as new carb jets to accommodate the velocity stacks.
Adam outsourced the chrome work, having the rear swingarm, chain adjusters, and headlight bezel dipped.
The only low point was when he had to stop due to lack of funds, but this was balanced by the high point, which was "...just getting to work with my hands is the greatest thing ever!"
Forever modest, Adam is pleased with the end result.
"It's not anything to sing about around the campfire," he insists, "but I've had a great time building it! I guess I would sell it, if I could find someone who liked my vision of a relatively common bike…"
We politely, but firmly, disagree. This is a beautifully executed build that is subtle and understated. Adam has delivered a balanced bike that is tough and elegant, and anything but "just another CB750."