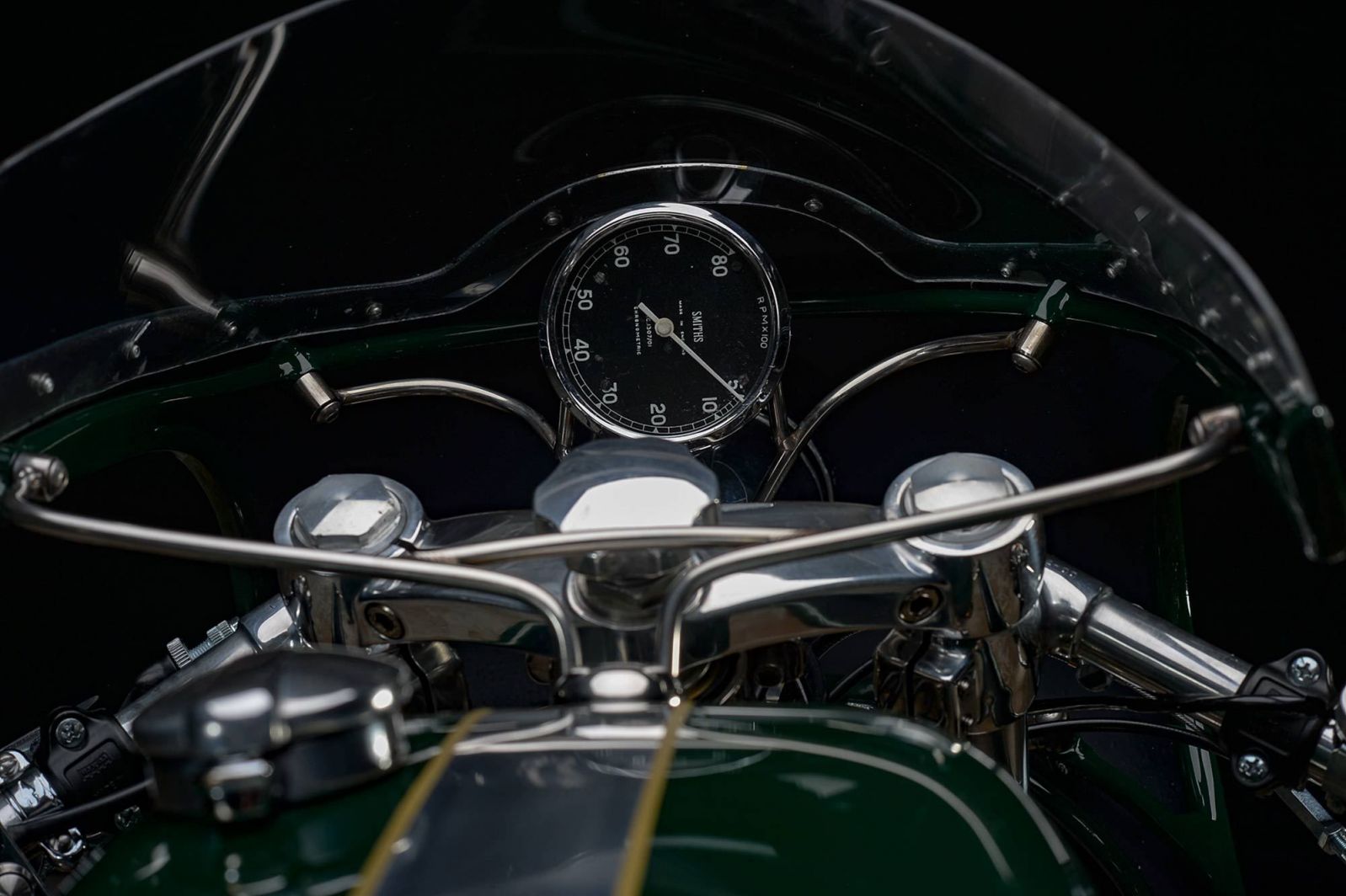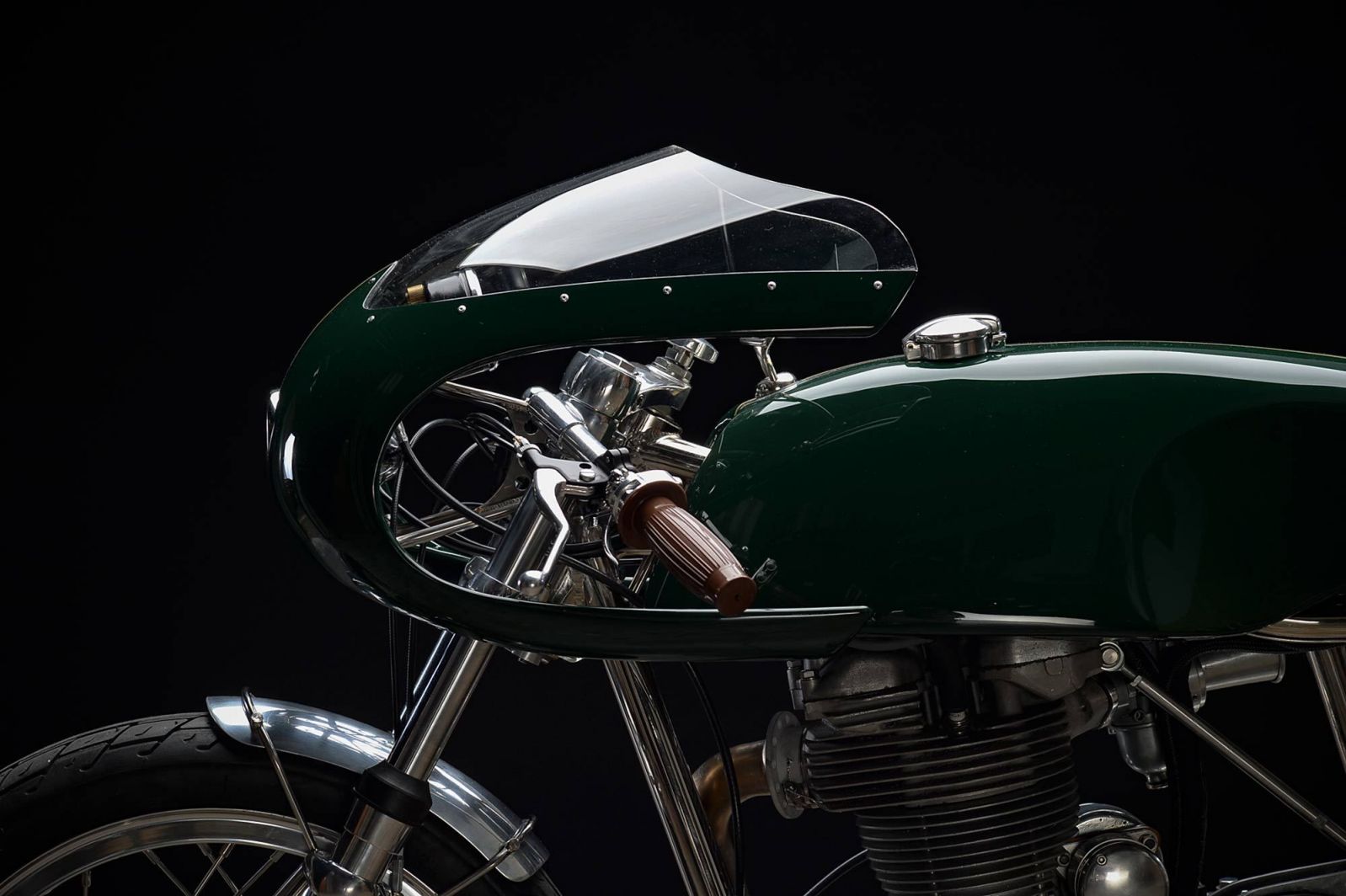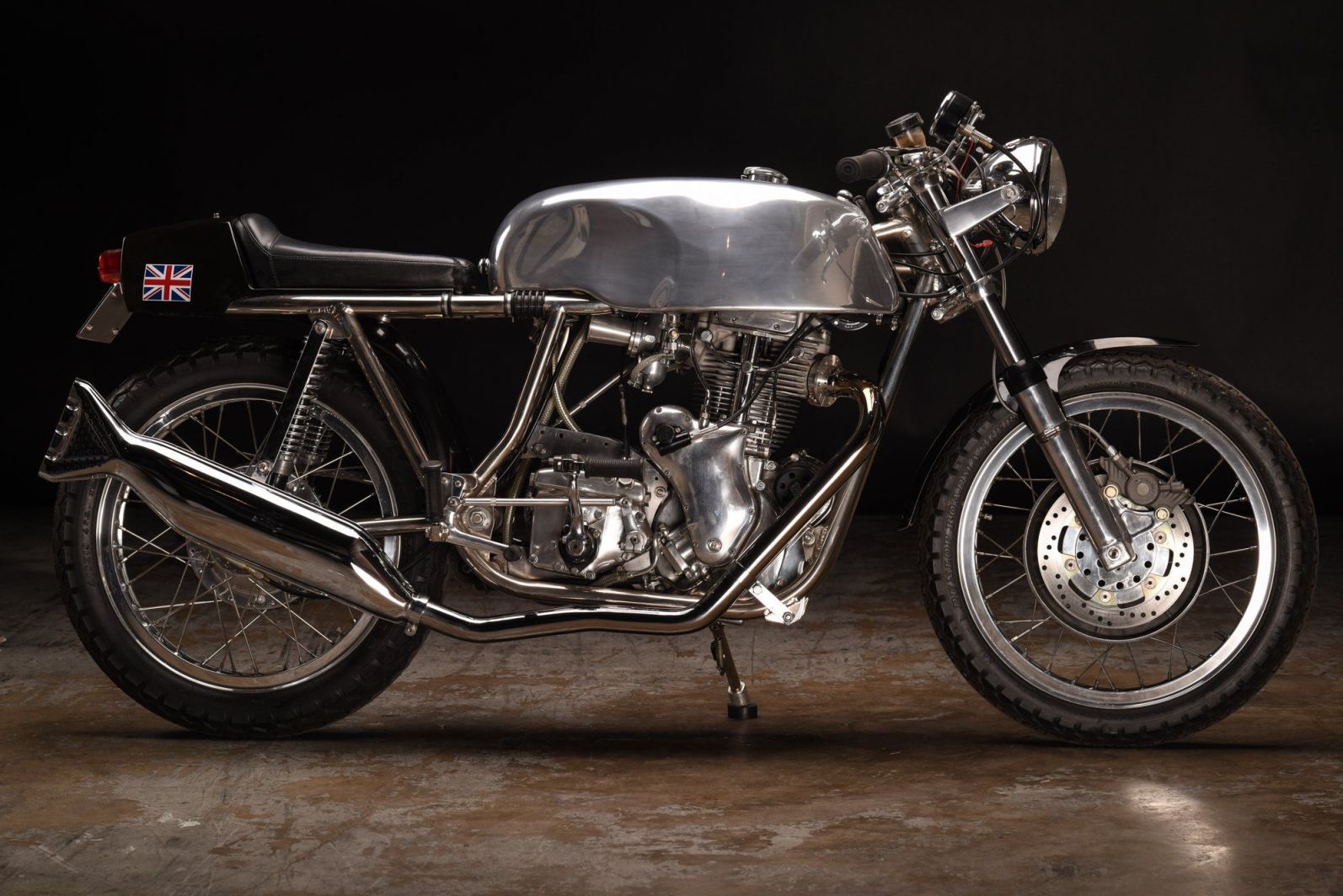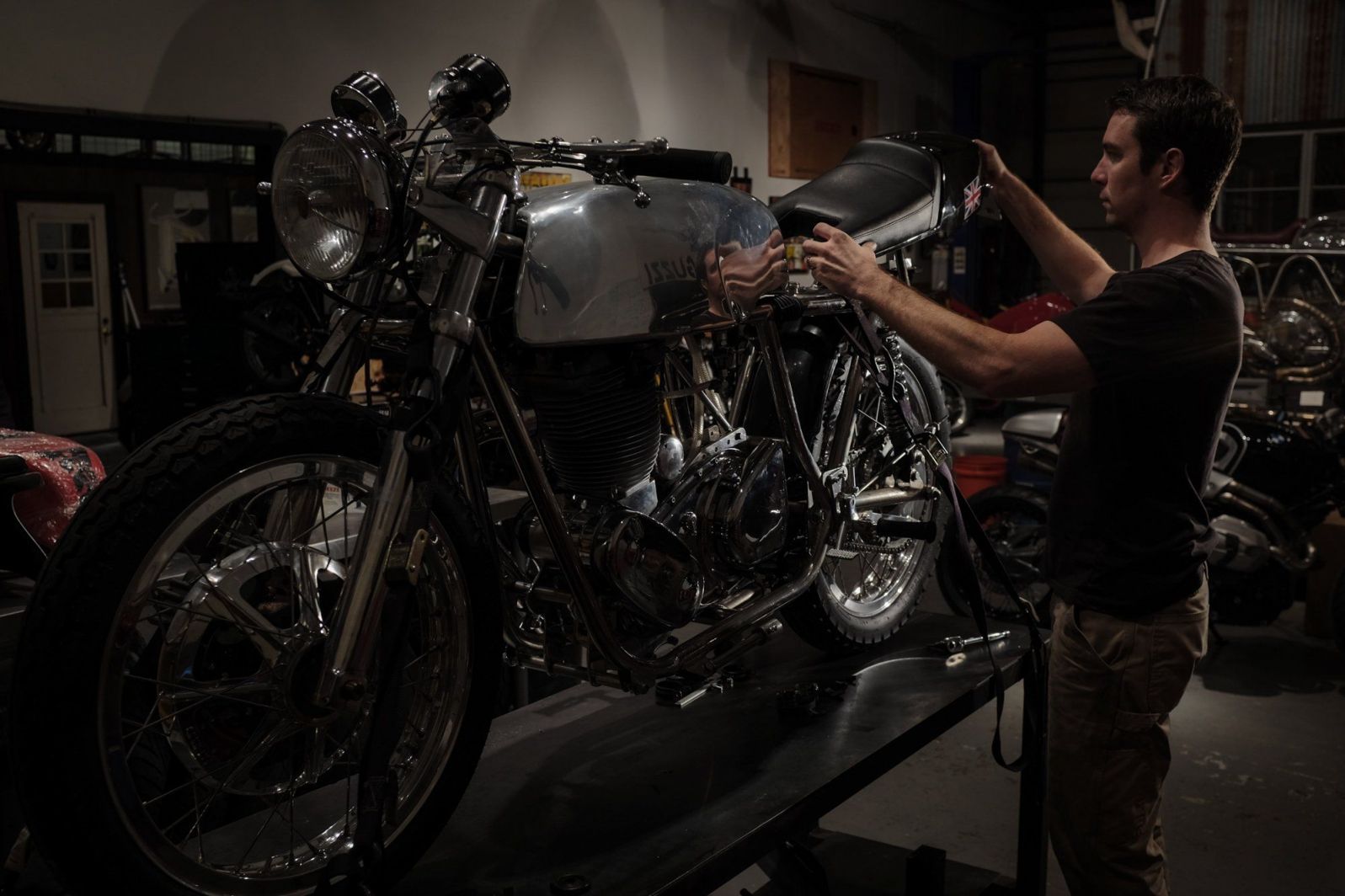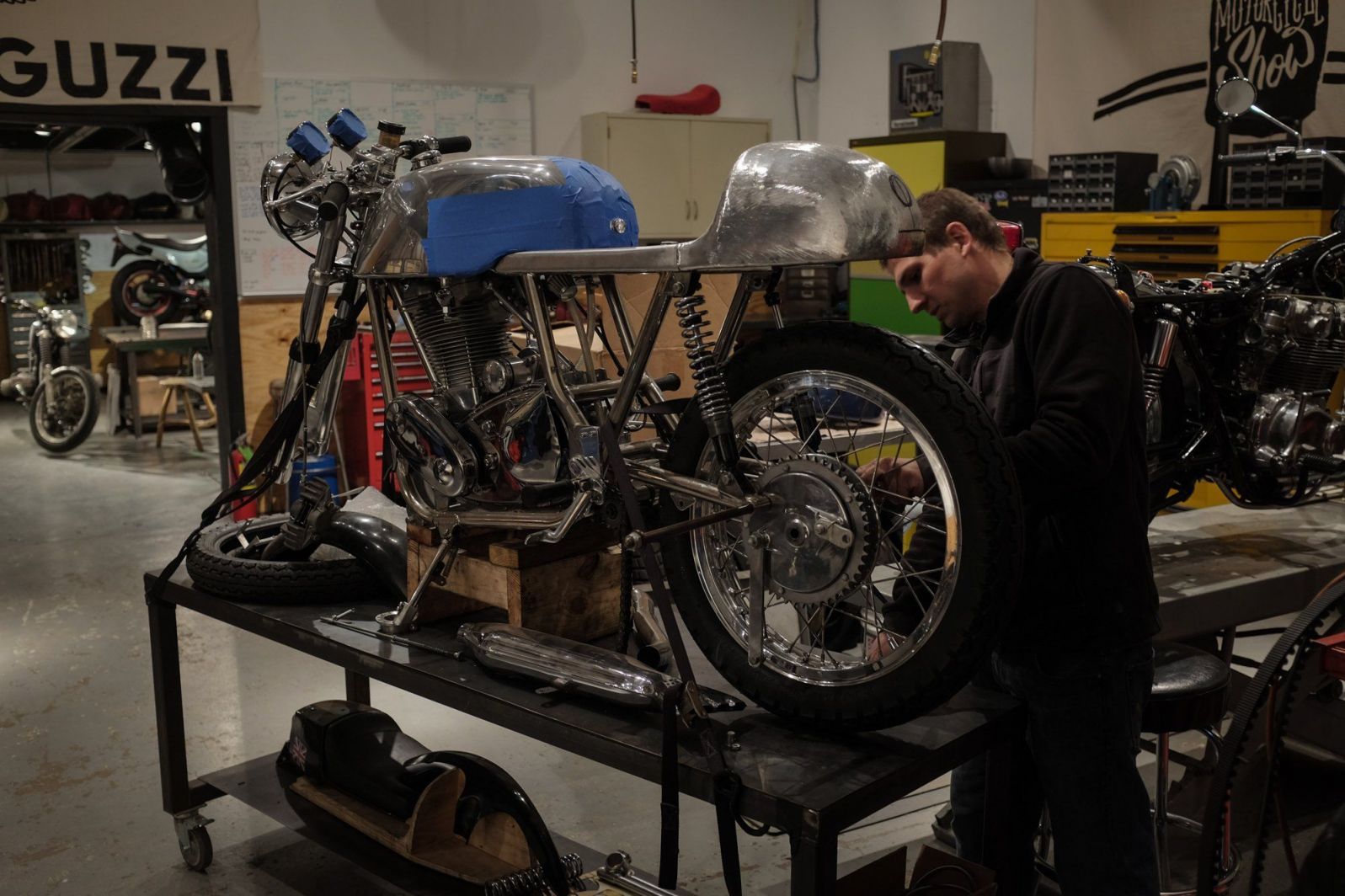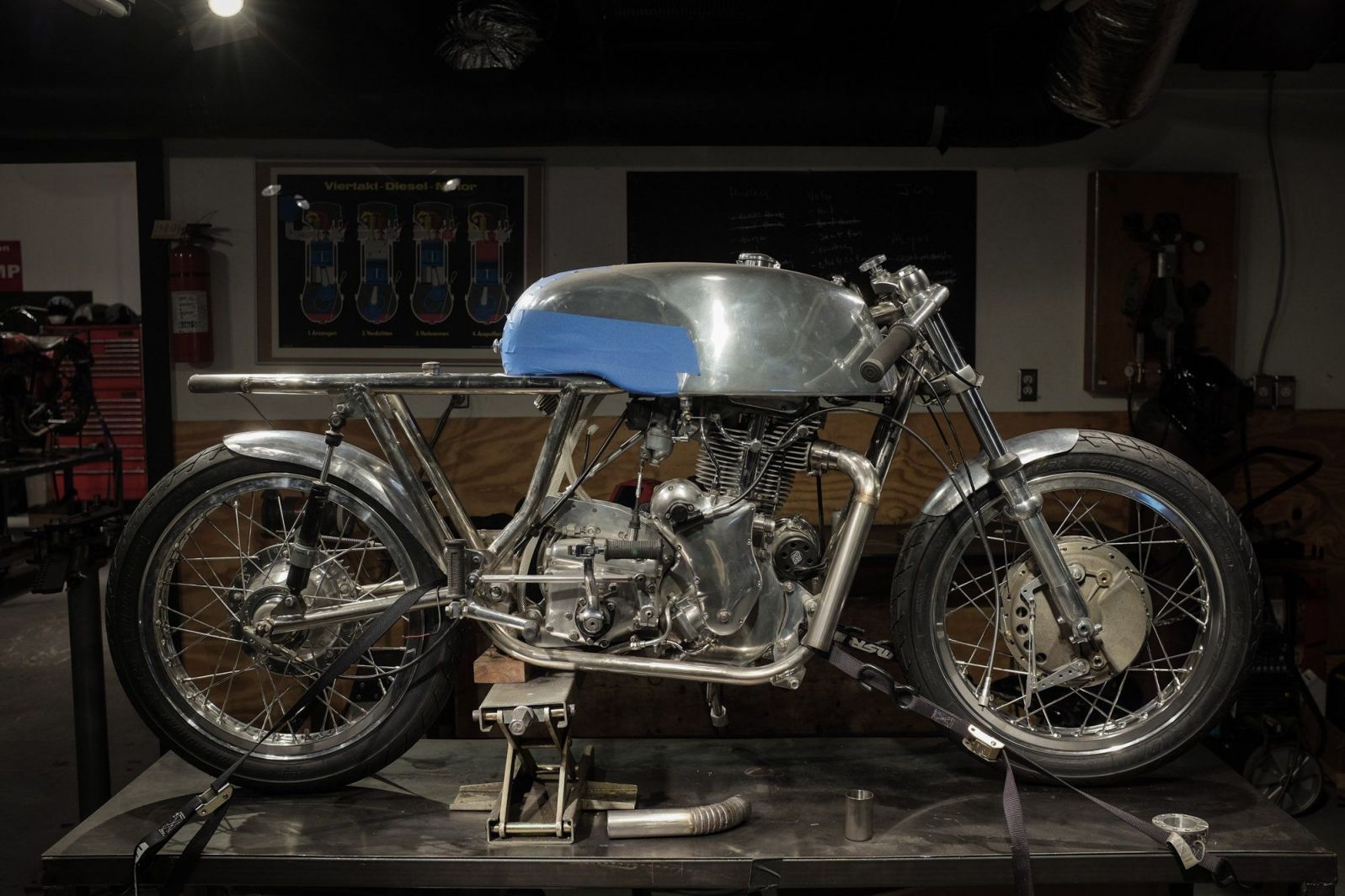 Derek and Don Rickman founded Rickman Motorcycles in the 1960's designing frames for scramblers and road racing and eventually street-legal road bikes. The brothers manufactured fiberglass and nickel-plated kits that became known as "Metisse" frames from 1960 through to 1975.
Initially building frame kits to accommodate Triumph, BSA, and Matchless engines, when Royal Enfield folded in 1970, they acquired enough Royal Enfield engines to build 137 Rickman Interceptors. A year later, Rickman started making complete bikes with 100 cc Japanese Hodaka engines, 125 cc German Zundapp, and 250 cc Spanish Montesas.
Rickman was awarded the "Queen's Award to Industry" in 1974 and continued to build complete bikes with a focus on Japanese motors from Honda, Suzuki, and Kawasaki. By 1975 they ended their motorcycle production and focused on accessories until they sold it off in the 80's creating the MRD Metisse accessory company.
Derek and Don Rickman were inducted into the A.M.A. Motorcycle Hall of Fame in 2007.
Ensuring we paid homage to the Rickman Brothers' legacy, this build was a Rickman-Metisse road racing frame with a 1960 Velocette Venom 500 cc engine shrouded in hand formed alloy bodywork. Built to be a beautifully finished and competitive road racing bike as they were in the early 60's. This is really the first bike we've ever built that deserves the title "cafe racer."
Build Specs
Revival Cycles built frame
Retrofitted Benelli gas tank
Suzuki GSXR forks/brakes
Custom SS exhaust
Yamaha RD400 wheels
Starting Platform
Manufacturer: Velocette
Year: 1960
Model: Venom
Chassis
Weight (wet): 275 lbs
Material: 4130 Chrome-moly tubing, nickel plated
Rickman - Metisse 1960's road racing frame
Oil in frame design
Custom fabricated electrical mounting brackets
Custom fabricated bodywork mounts
Recess mounted tail and brake light into rear hoop
Nickel plated frame and swingarm
Body Work
Hand formed alloy front fairing
Custom shaped plexiglass windscreen
Polished stainless steel fairing support brackets
Hand formed alloy fuel tank
Hand formed alloy tail section
Hand formed alloy front and rear fenders. All pieces built using 3003 sheet aluminum
Hand formed polished stainless steel fender mounting brackets front and rear
Revival Cycles Designed Parts
Suspension
Front: Ceriani OT35 EVO R drum racing forks with polished 4-piece stanchion and aluminum top nut
Tubes guided by low friction DU bushings for the lowest stiction
Sealed cartridge hydraulics designed
Adjustable preload and damping settings
Ceriani GP racing triple clamps
Ceriani GP racing friction damper
Rear: Custom built Ikon racing shocks
Wheels
Front:
Hub: Fontana Midsize replica in Magnesium, 4LS drum brake, 210mm
Rim: Excel Shouldered 19" x 2.15"
Spokes: 36 spoke, stainless steel
Rear:
Hub: Triumph Trident conical rear drum
Sprocket Carrier
Rim: Excel Shouldered 19" x 2.15"
Spokes: 36 spoke, stainless steel
Tires
Front: Avon Roadrunner 90/90/19
Rear: Avon Roadrunner 4.10 / 19
Electrical
Vintage Miller bicycle headlight, retrofitted with H4 bulb
Mini recess mounted brake light switch front/rear
MotoGadget push buttons
Ignition System
Grove Classic electronic ignition kit with coil
Charging System
Alton alternator conversion to 12V
Engine
Velocette Venom 500cc engine
Polished engine cases
Dual plug cylinder head
High compression piston
Ported head
Amal concentric carburetor
KTT belt drive primary
Polished transmission case
Blueprinted transmission
Custom made oil lines
Hand formed breather box in tail section
Hand formed stainless steel exhaust with megaphone silencer
Controls
Handlebars
Throttle
Front Brake
Magura radial master cylinder
Clutch
Magura cable pull clutch lever assembly
Brakes
Front: Fontana replica midsize 4LS Magnesium drum brake
Rear: Triumph Trident Conical twin shoe drum, polished
Instrumentation
Vintage Smith's tachometer
Custom made stainless steel mounting bracket
Vintage mini toggle with LED indicator
MotoGadget push buttons