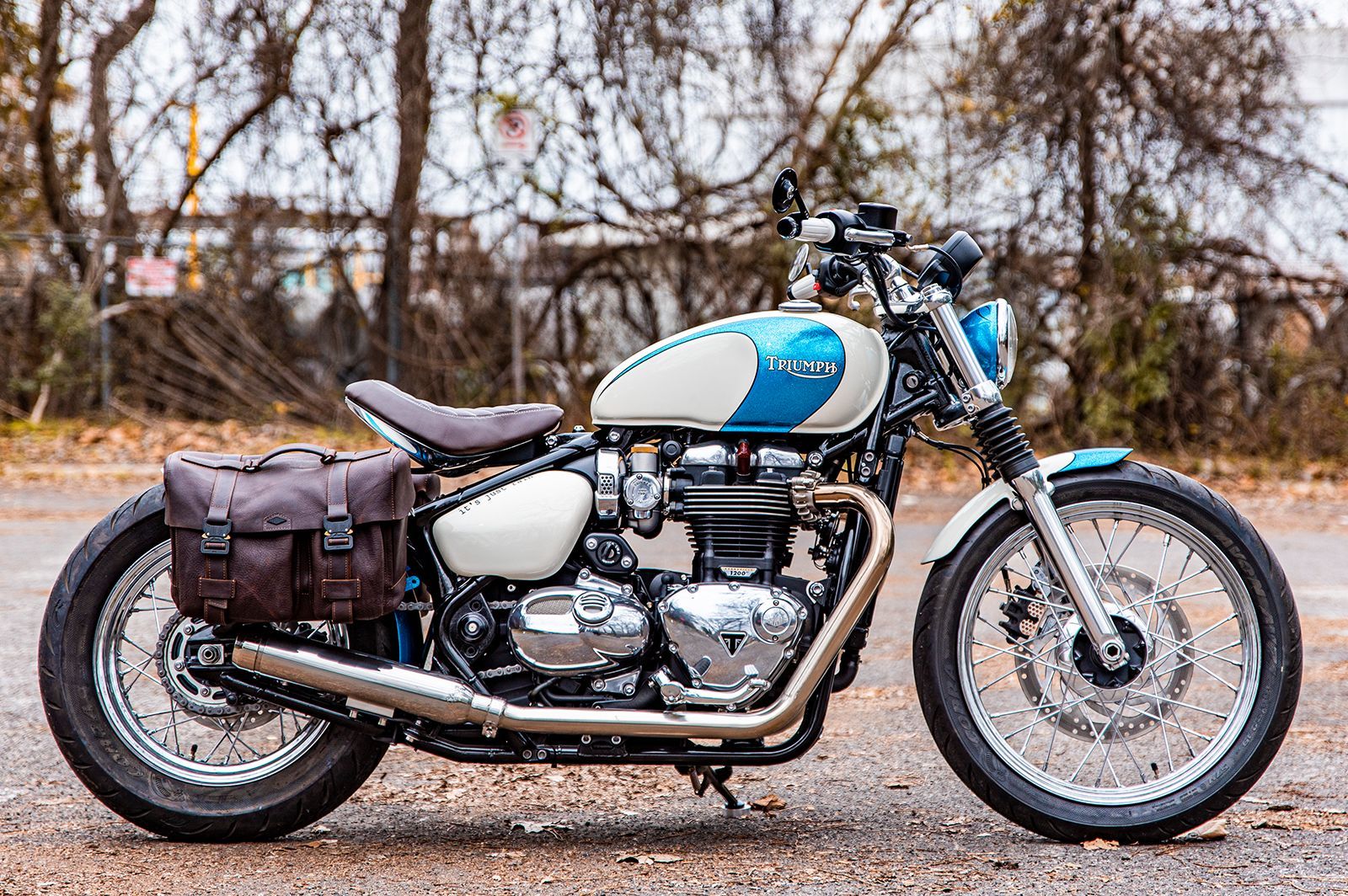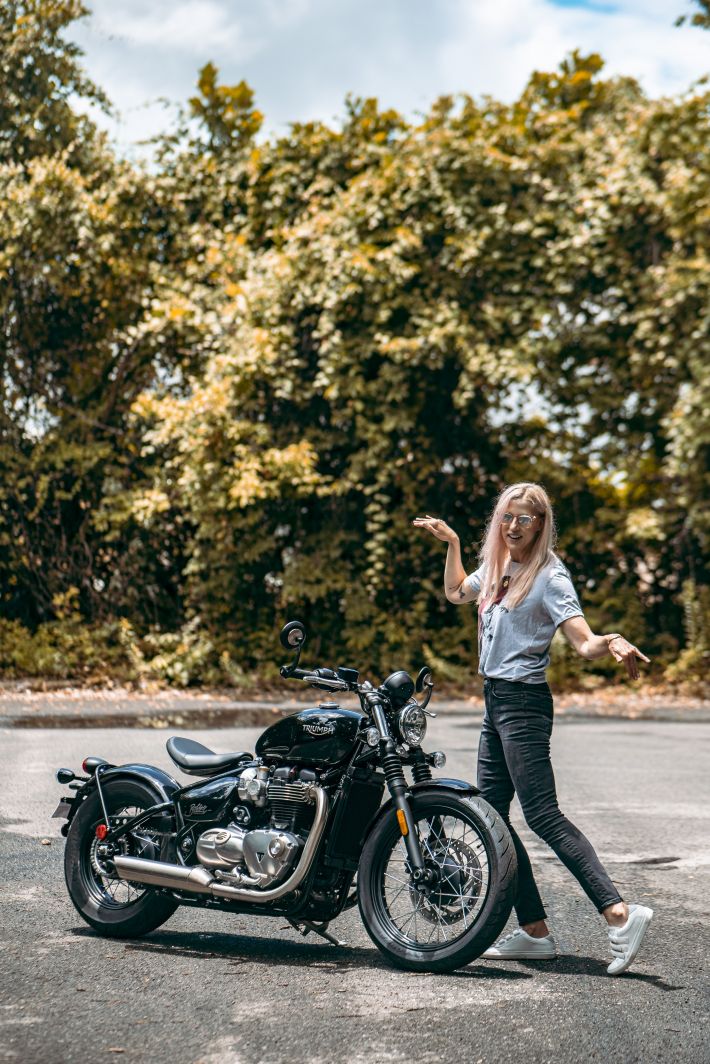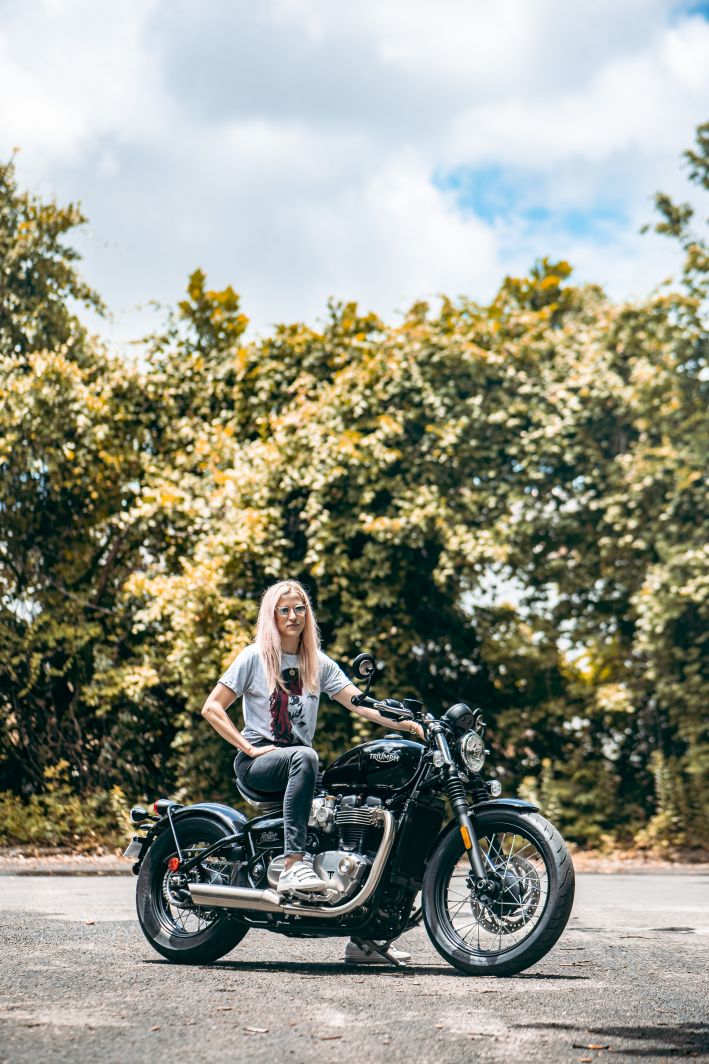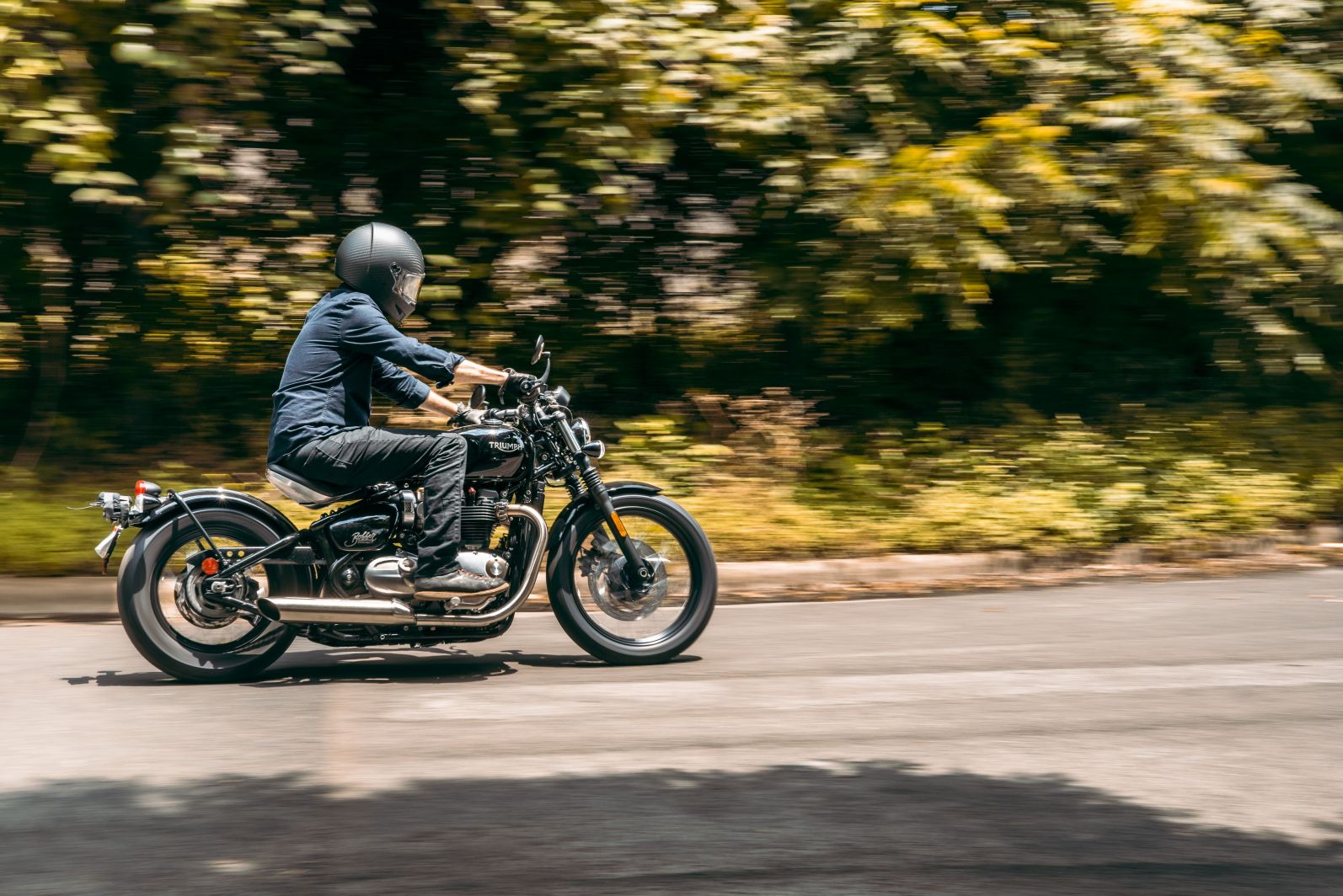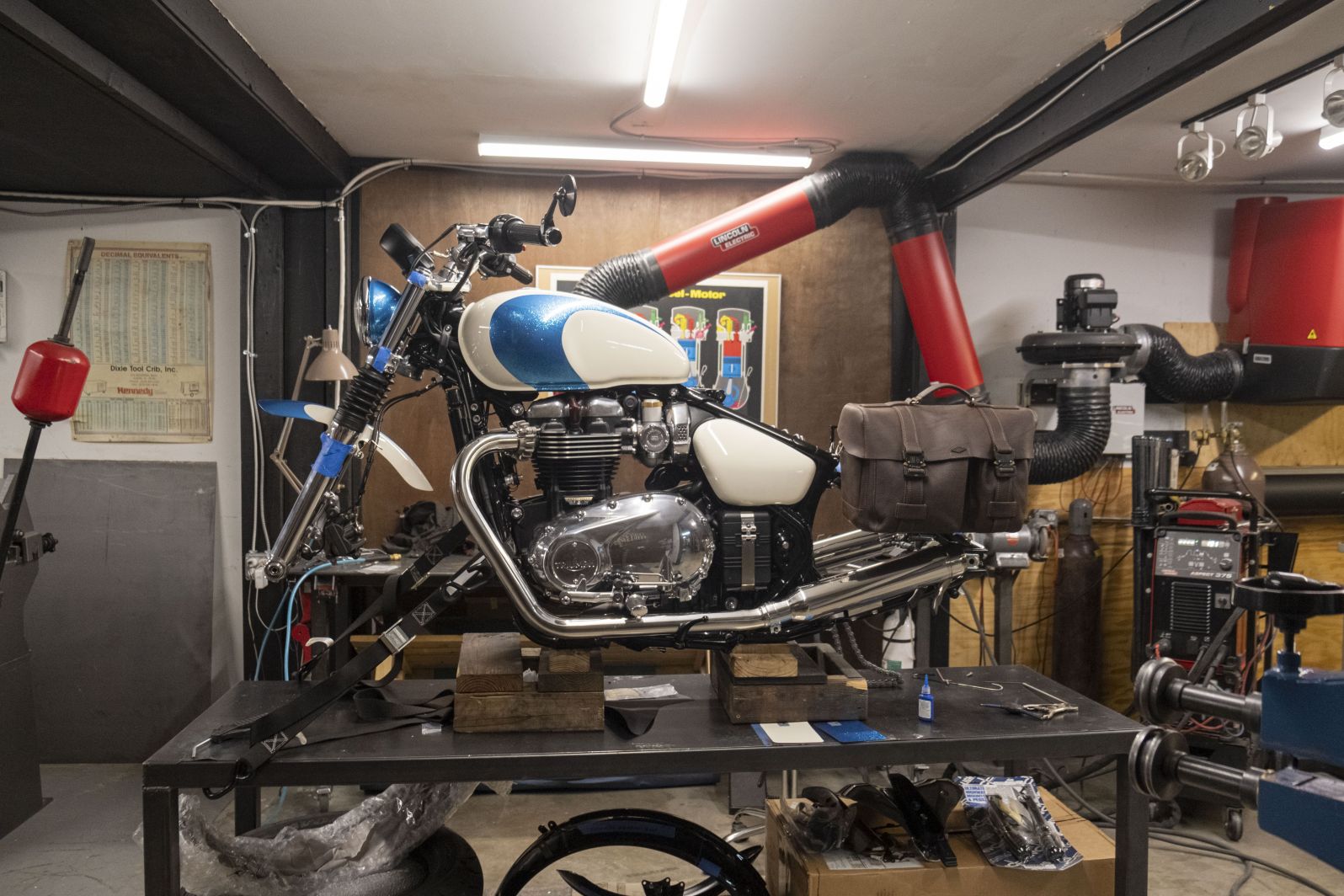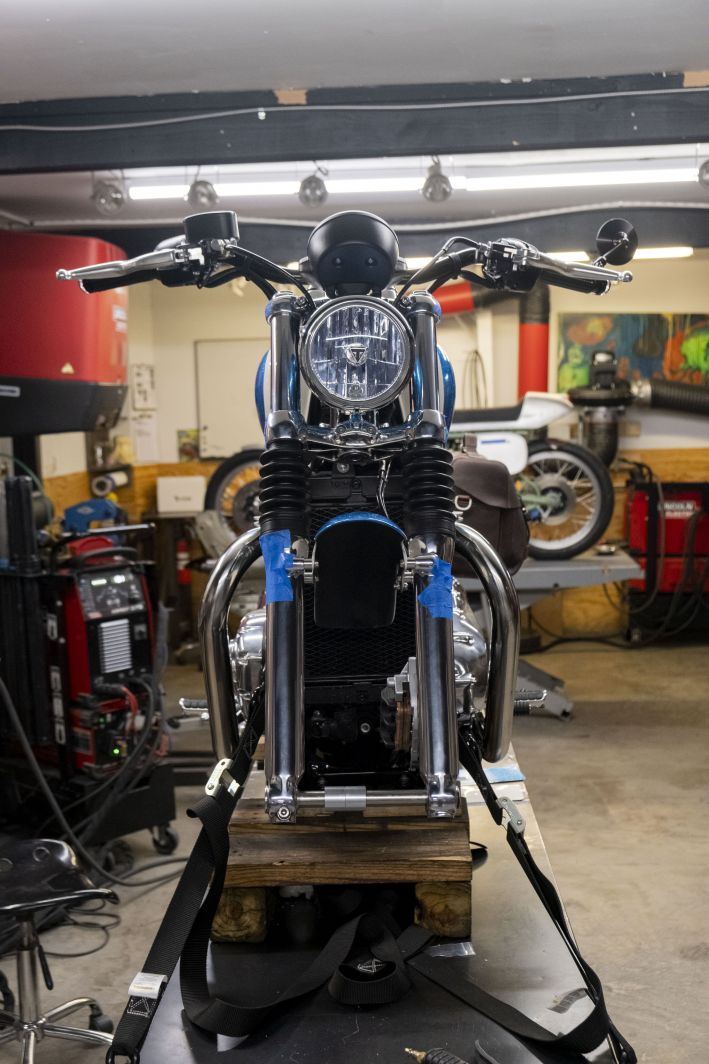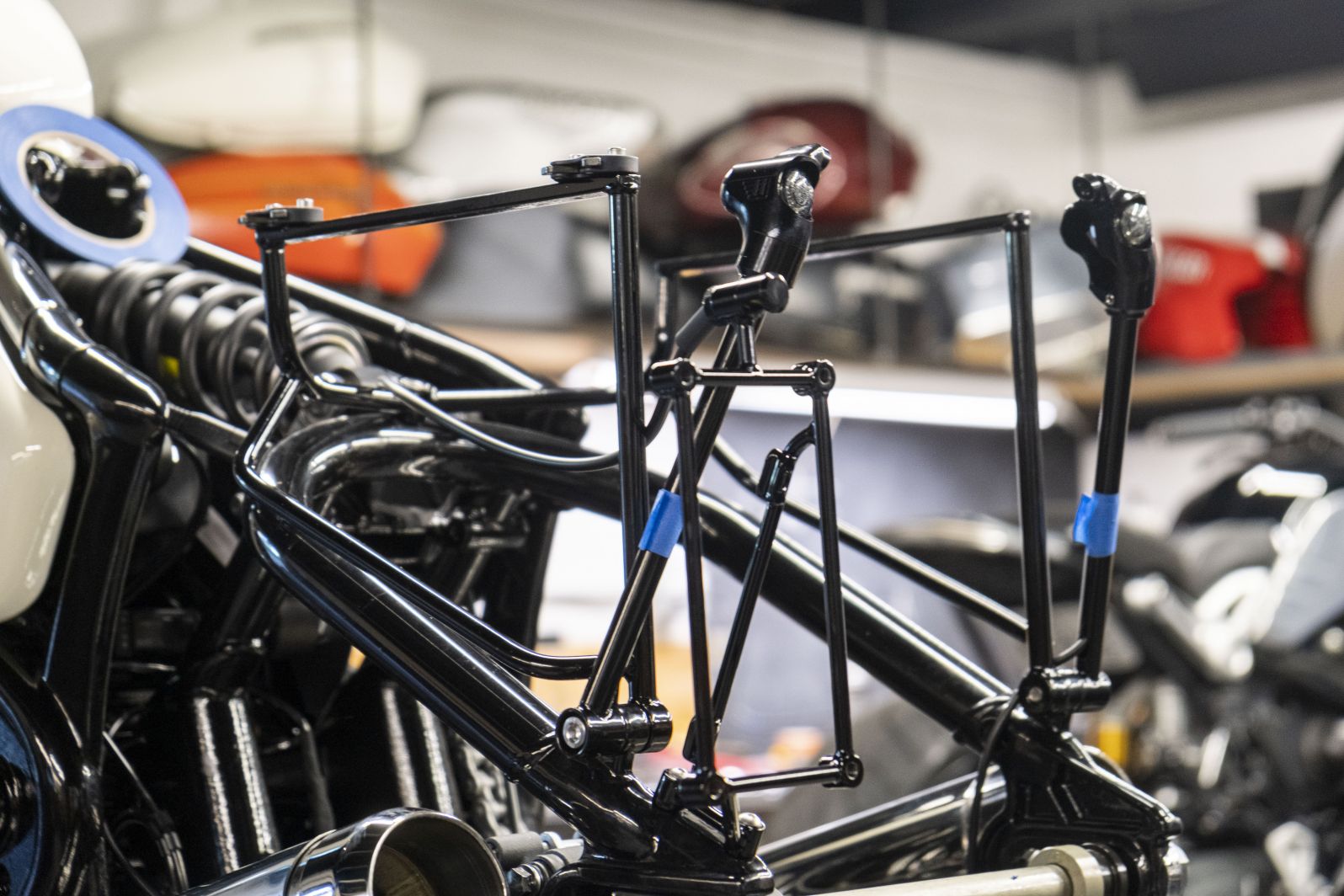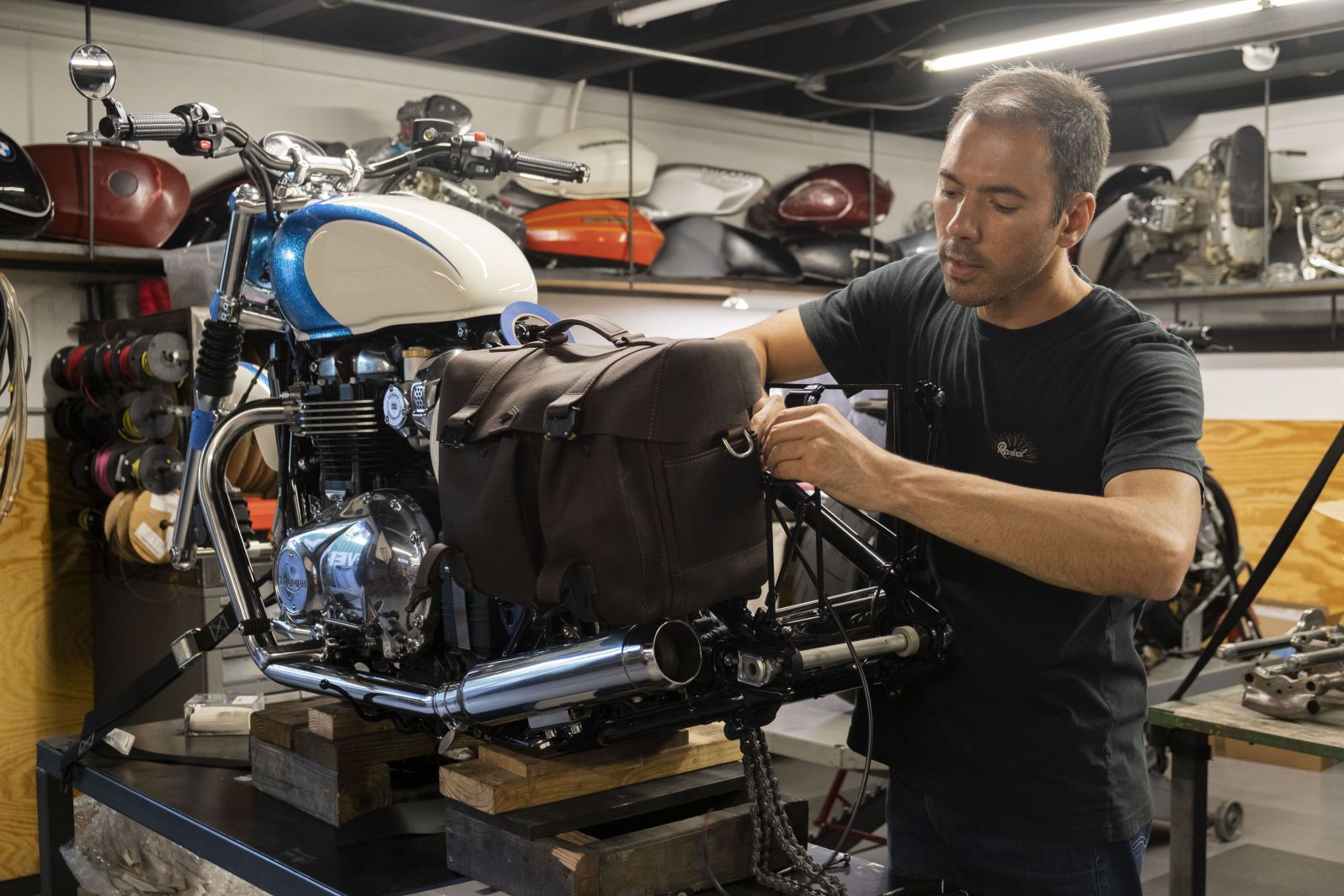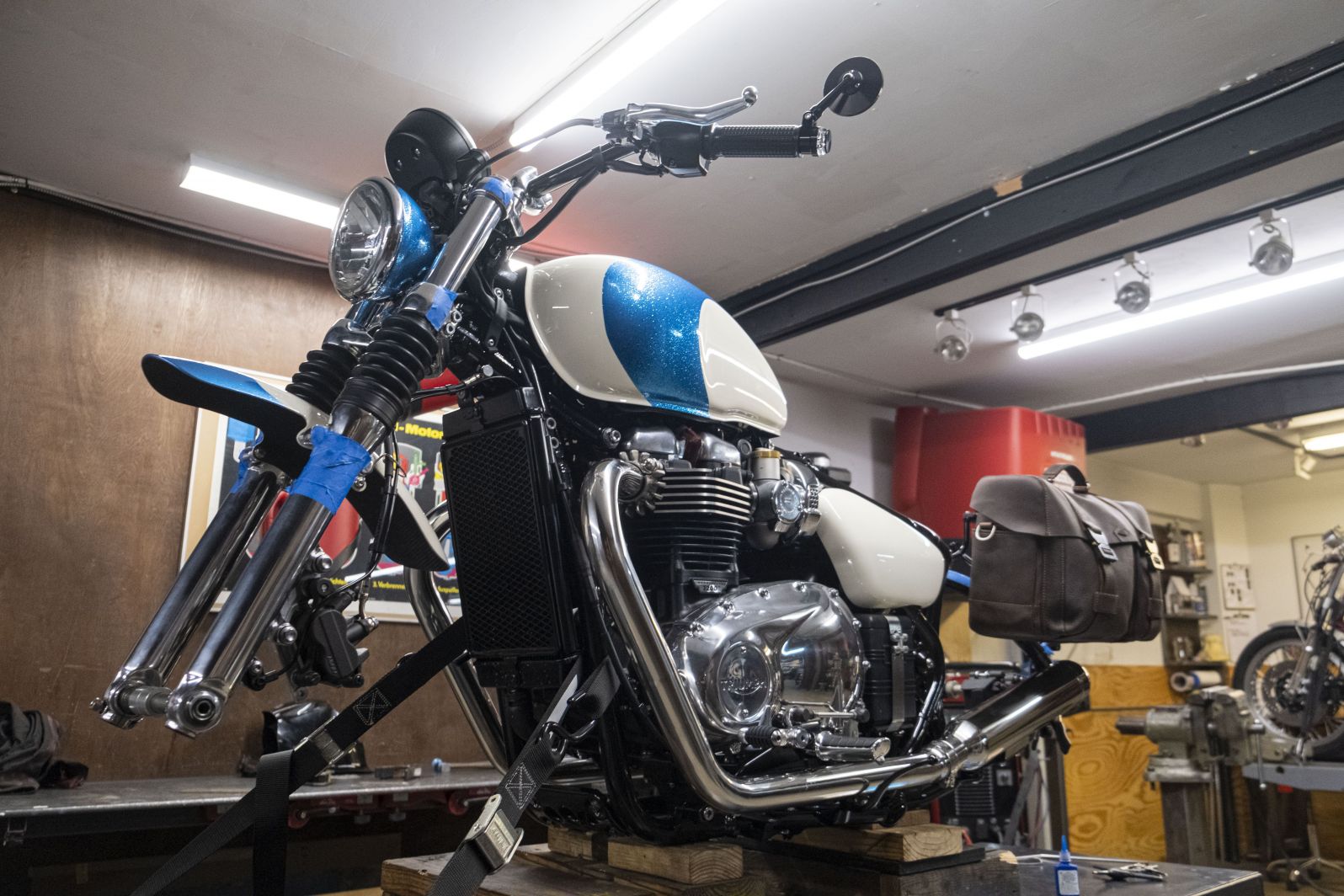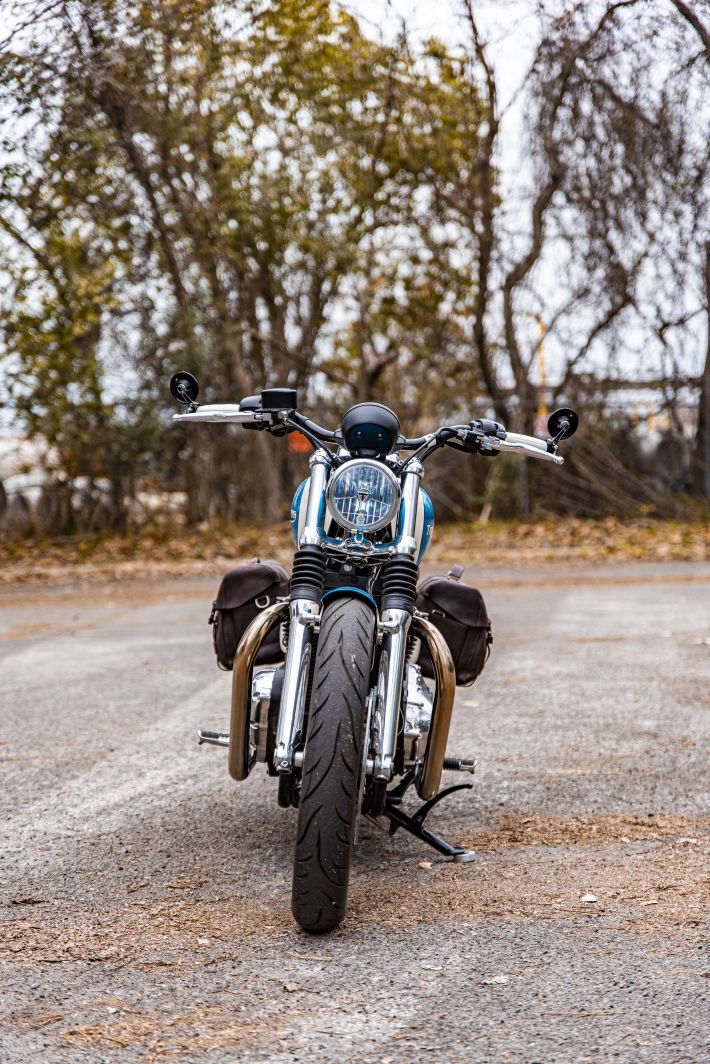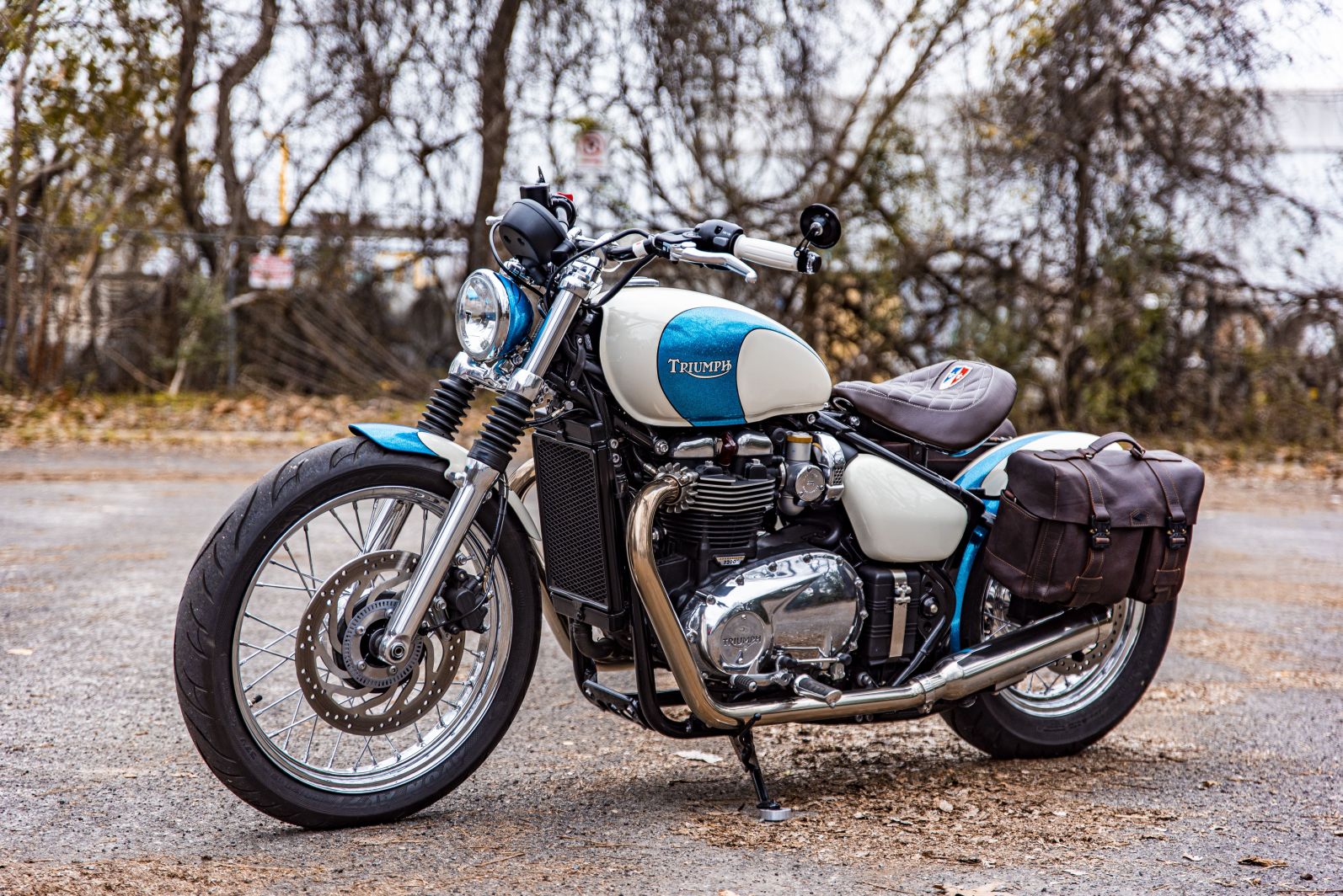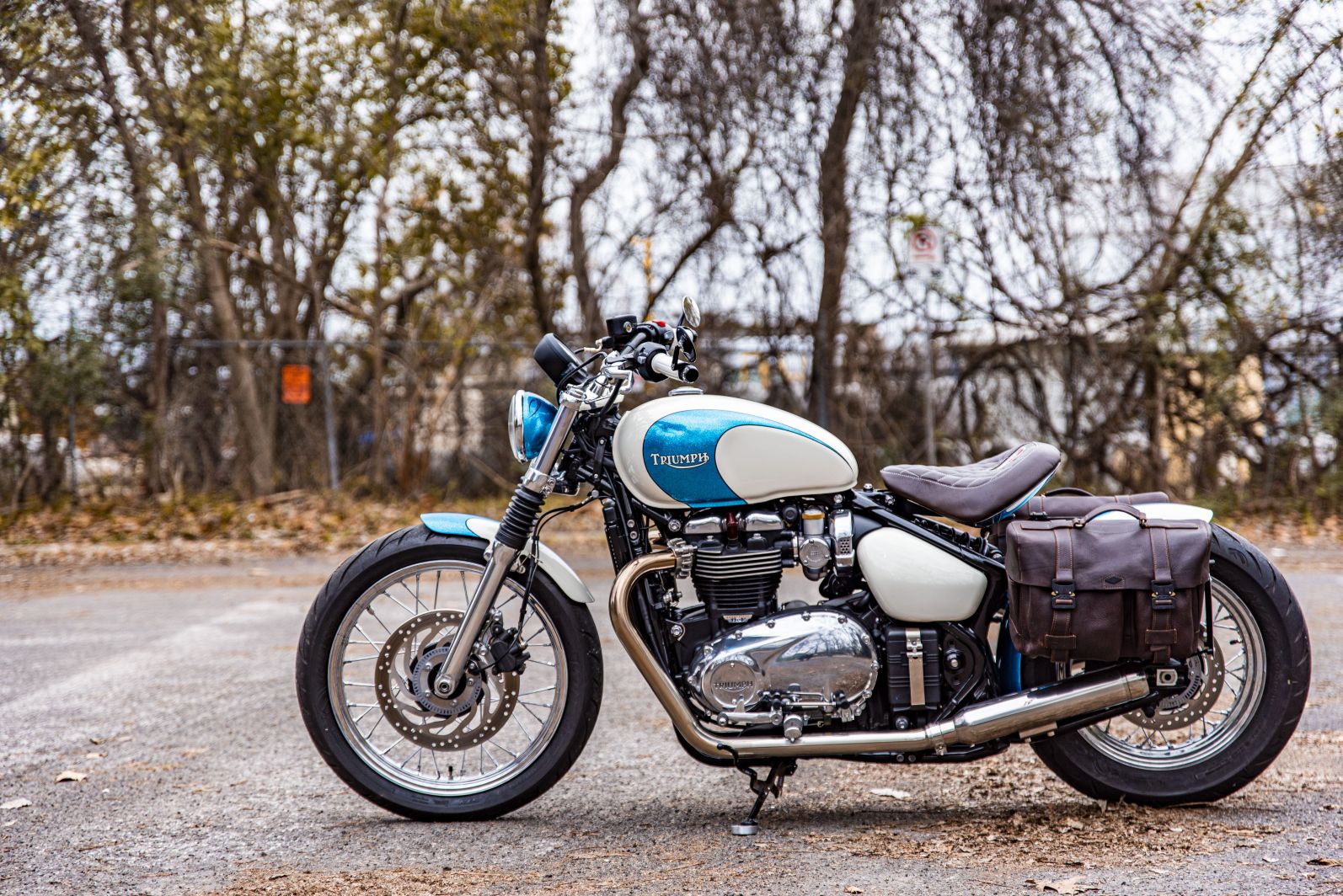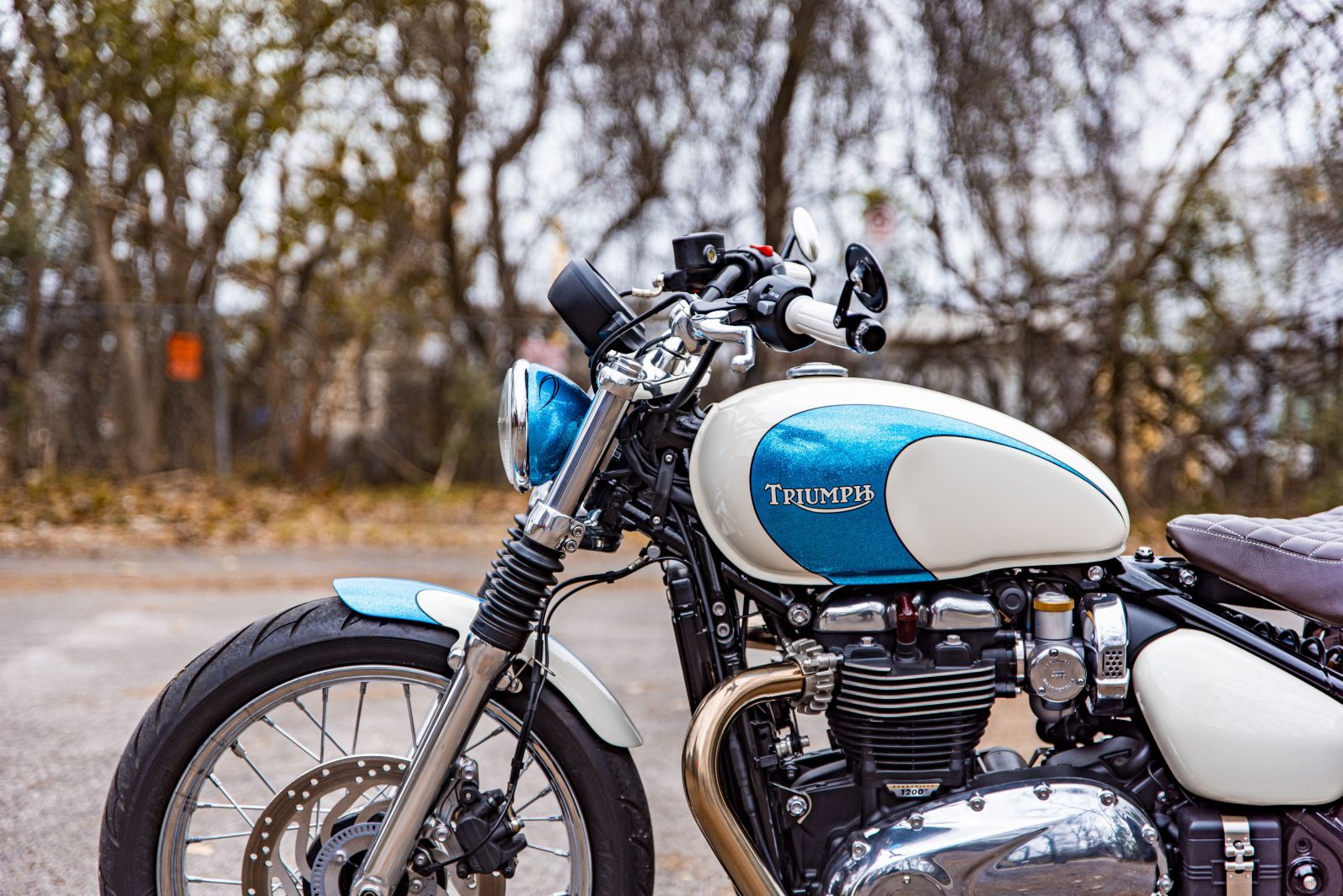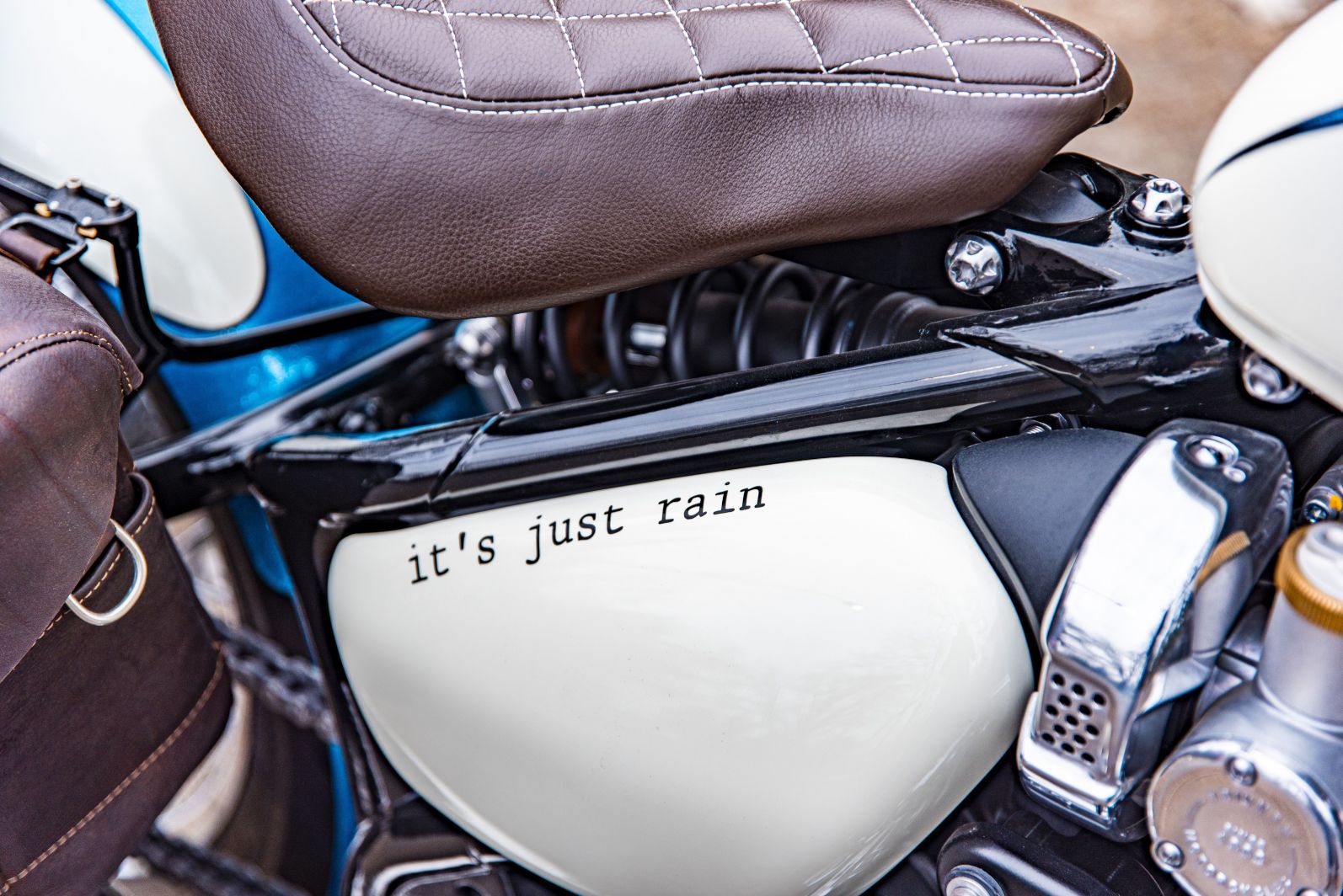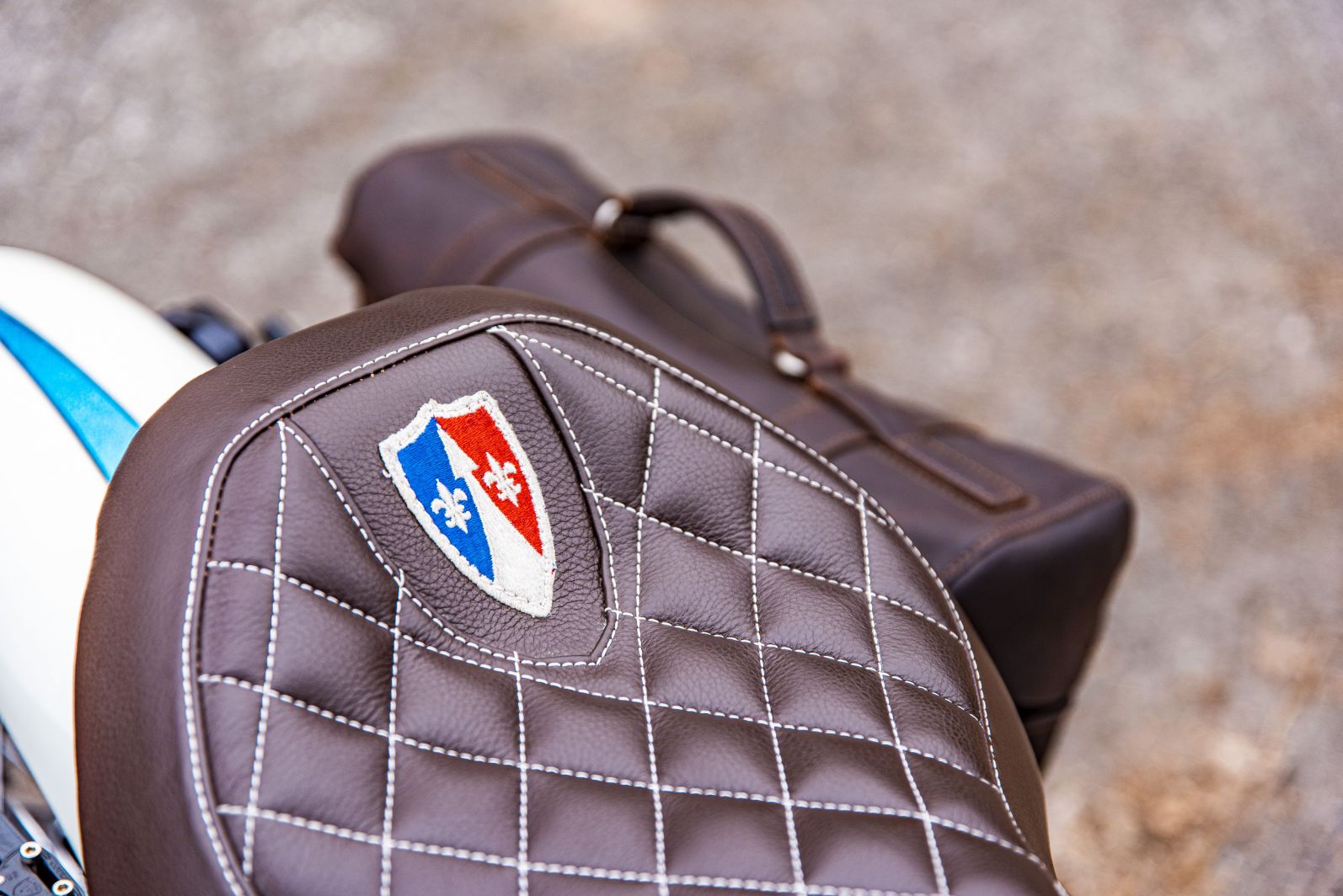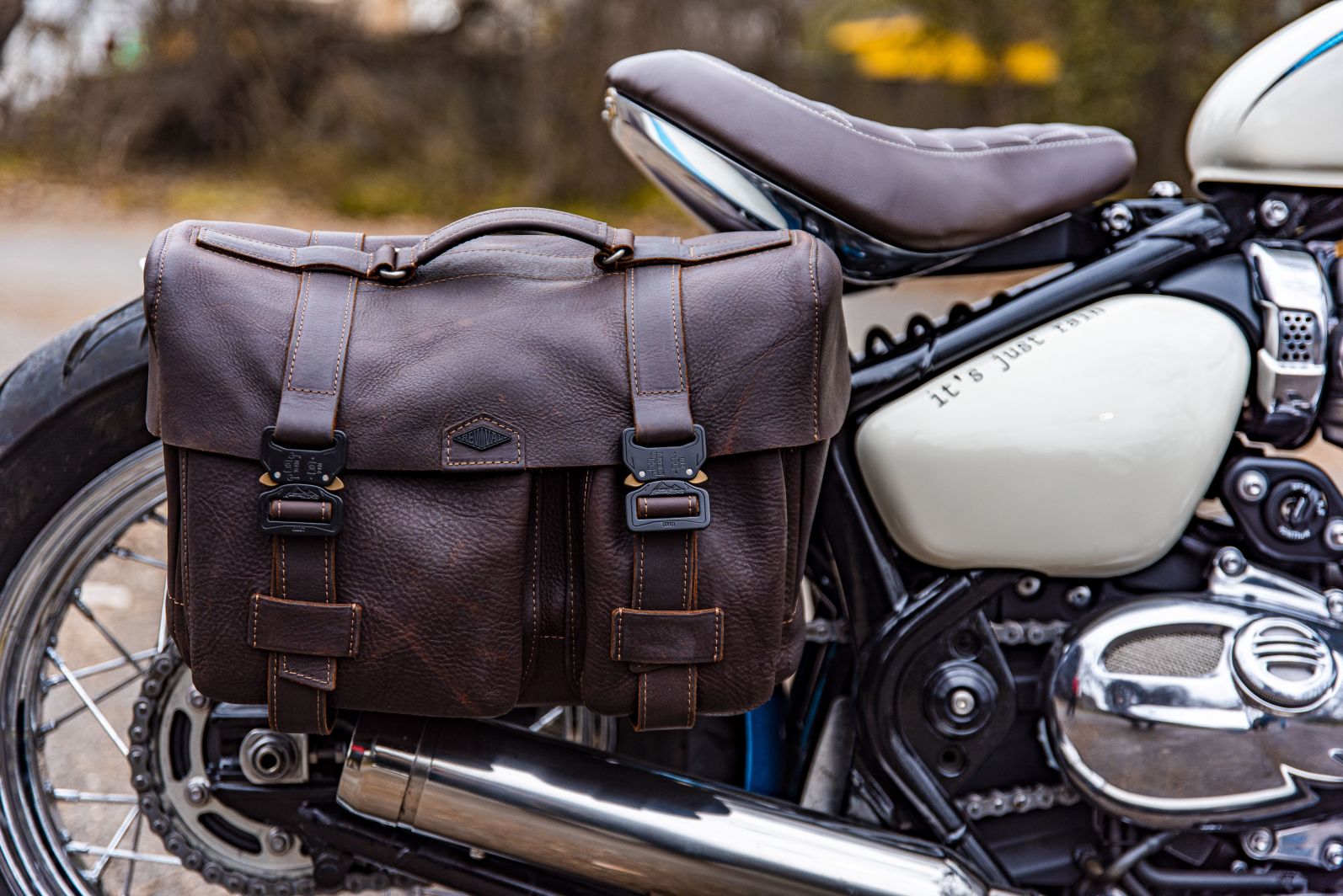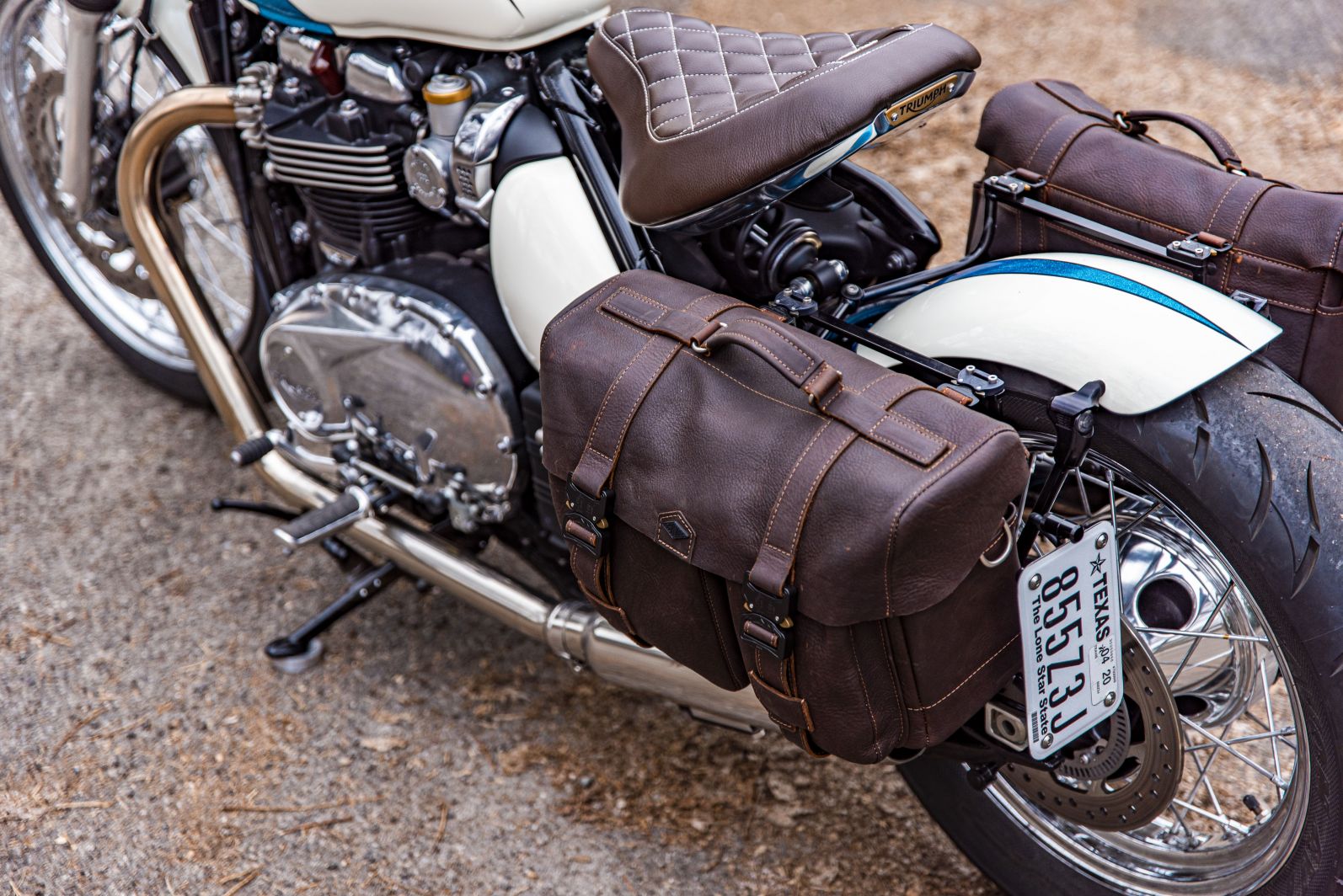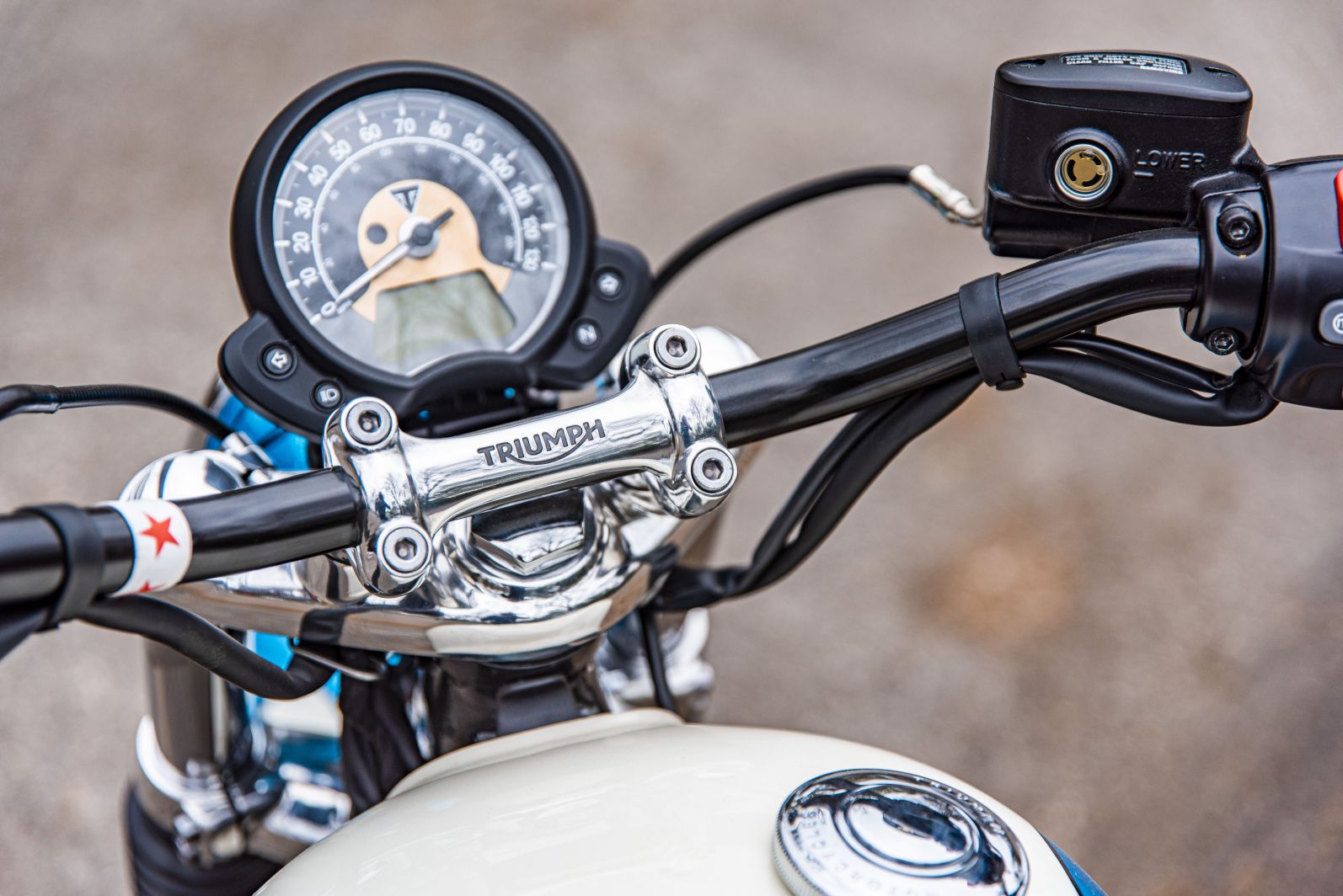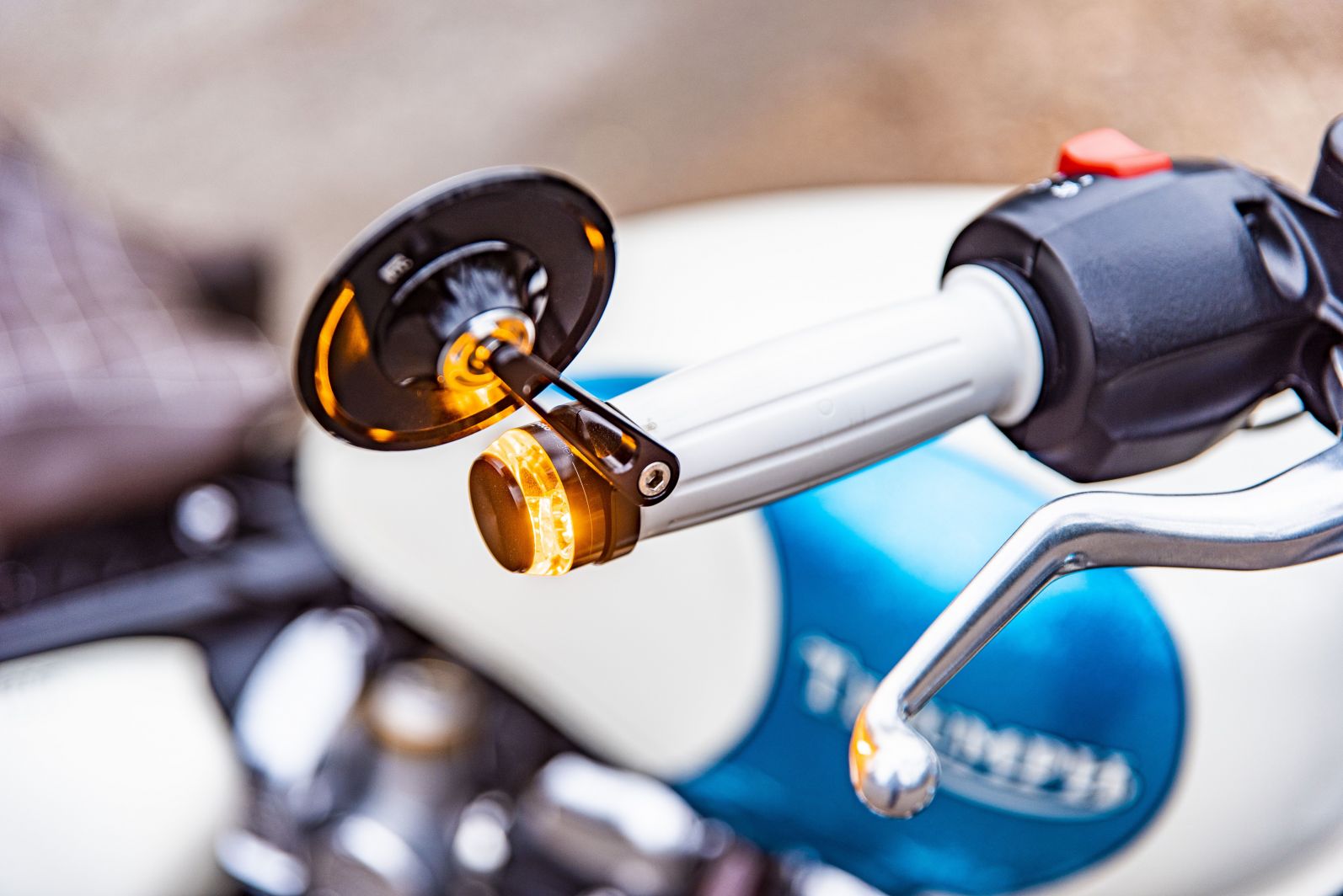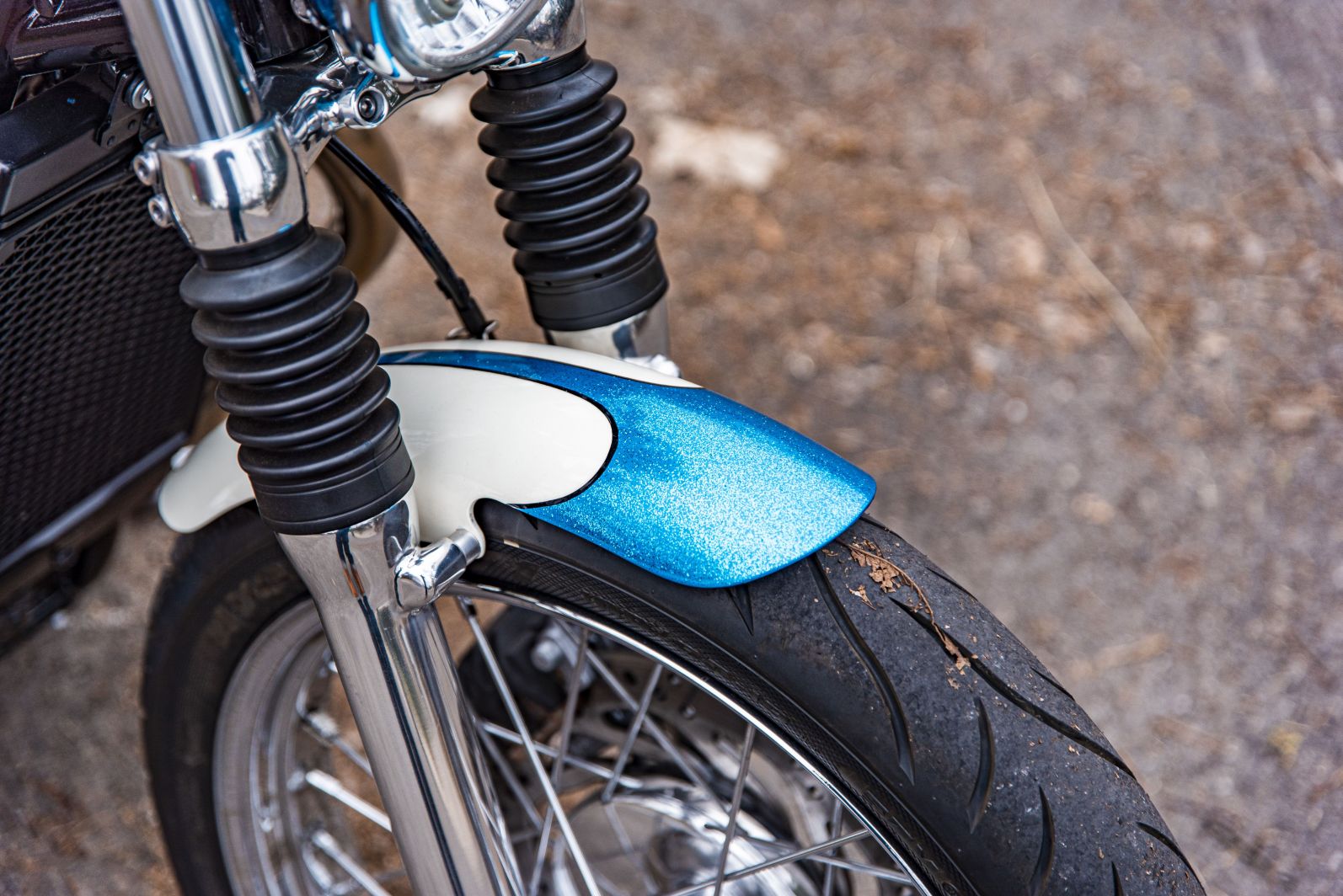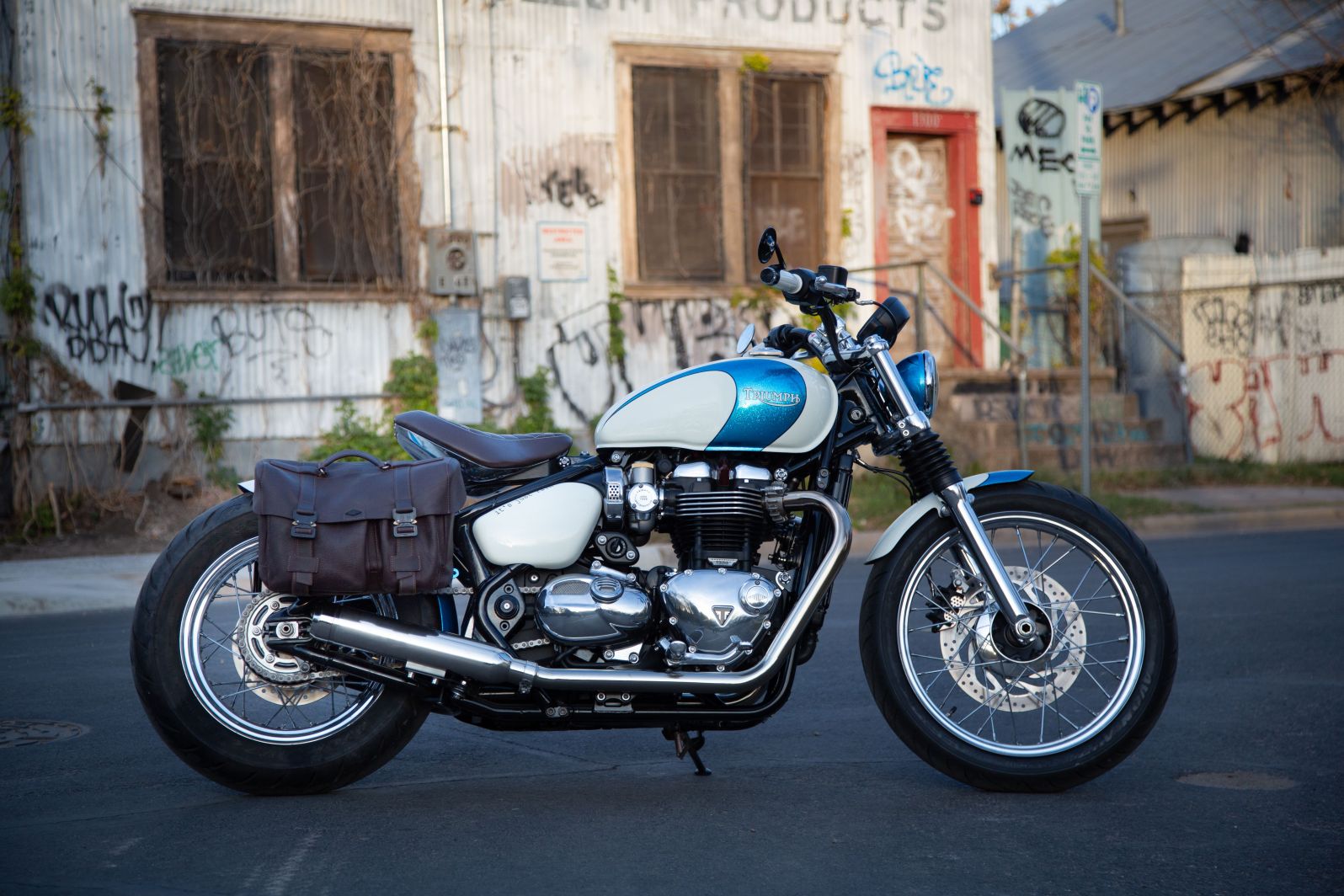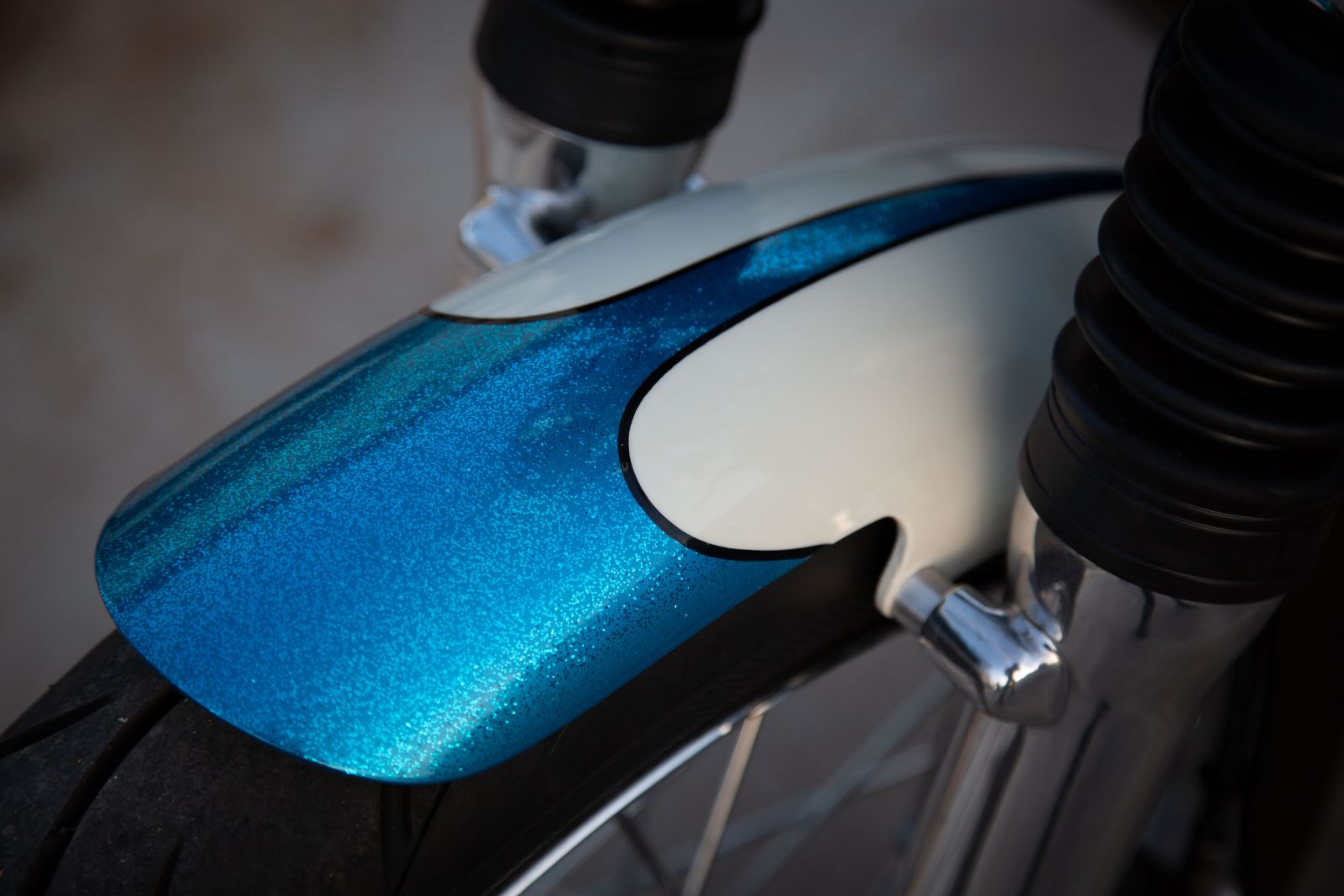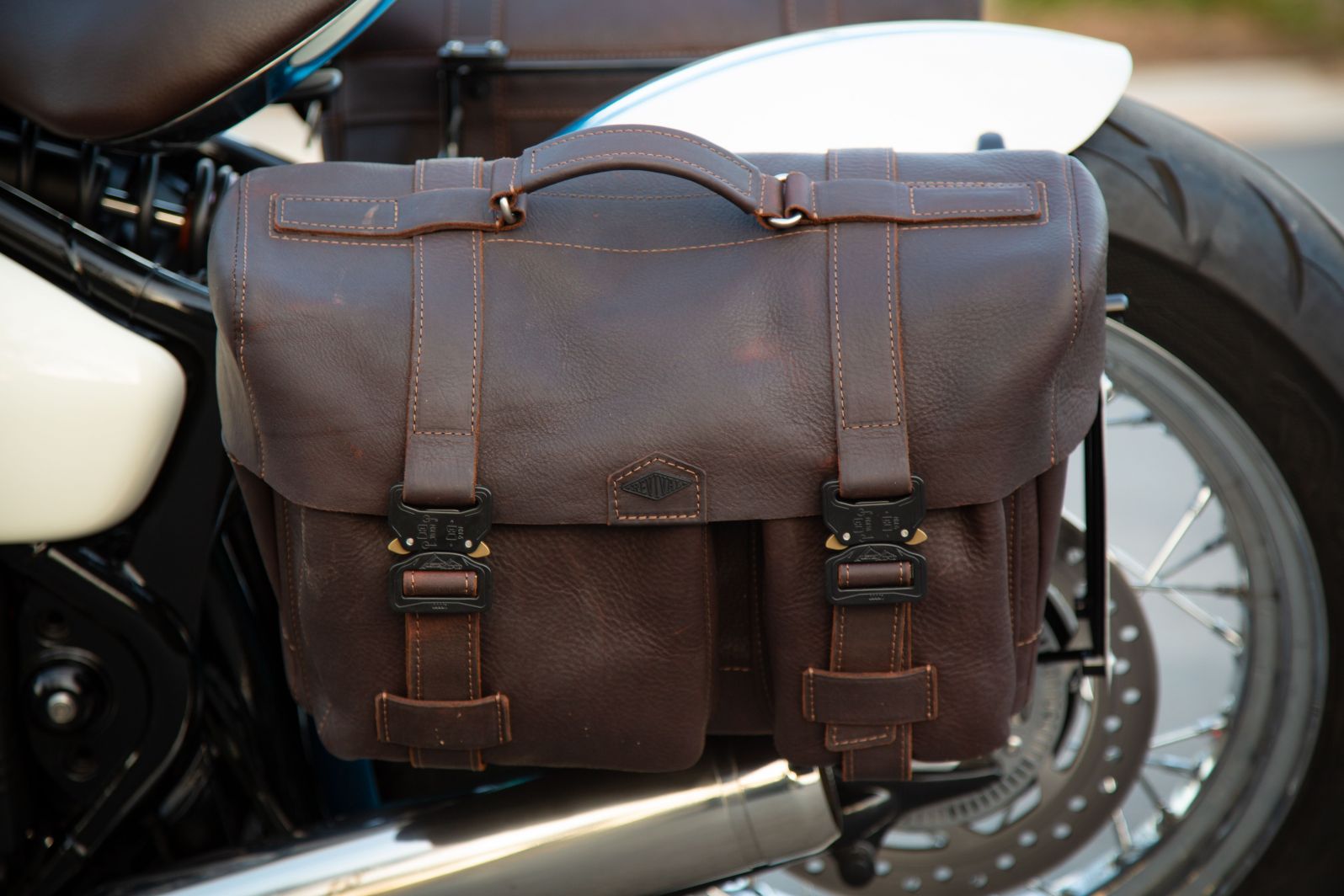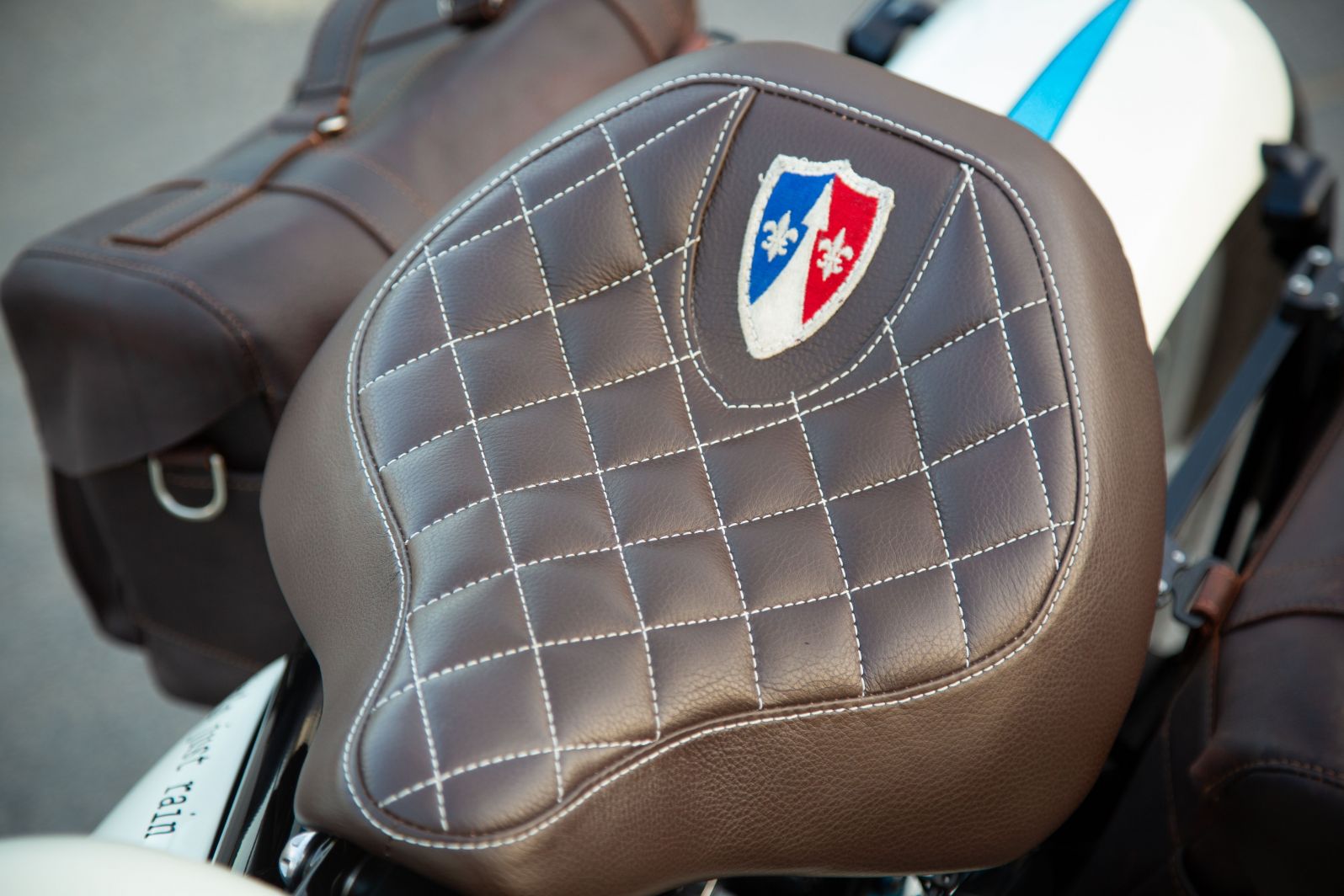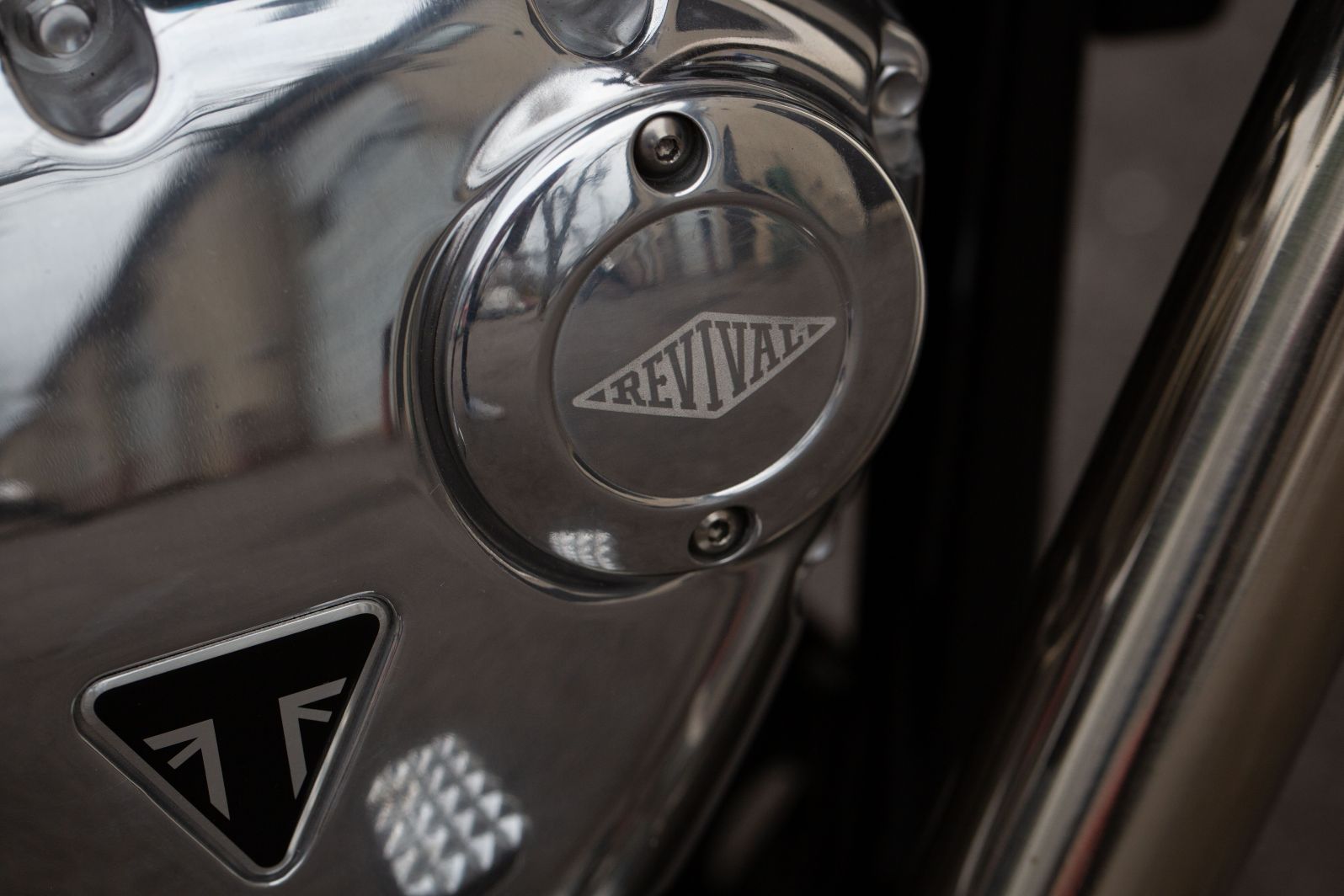 When a beautiful bike comes with the backstory to match, it's difficult not to be captivated. The 2019 Triumph Bobber Custom built for Renée Rouleau does exactly that— captivates. What started as a blacked-out stock Bobber was transformed into the vintage-inspired machine we now know as "Crystal." The bike was built as an homage to Renée's late husband, Florian, who passed away from cancer about a year ago.
Renée and Florian traveled the world together, renting and riding motorcycles along the way. When Florian was diagnosed with cancer, Renée assumed she would never ride again. Riding was such a big part of their togetherness and she didn't think she would feel the same without him. Florian disagreed. He insisted Renée continue her riding adventures as well as carry on his legacy. With that, they began the process of creating Crystal.
We started by removing all of the aluminum casing pieces and sending them off to be sandblasted and polished. This included the gearbox cover, the throttle body carburetor cover, the air filter cover, and the cam covers, as well as the cast aluminum seat pan, triple clamps, front forks, hubs, and the handlebar mounts. Next, we had the polished hubs laced up to chrome wheels using factory sized tires. These features, along with the stainless spokes give the bike a vintage look. The paint job is what Alan Stulberg calls a "sparkly bass boat color blue," and the scalloped hand-painted Triumph logos were applied in a cream white finish.
The leather seat is one of the most distinctive aspects of the Bobber, as well as Renée's favorite. This was upholstered in-house by the Revival Limited team, using a patch from her husband's old riding jacket in the center. Another feature added to remember and honor Florian was a decal with the phrase: "it's just rain." Eight years ago, he went out and got caught in a rainstorm, sending Renée a soaking wet selfie along with a text saying "it's just rain, I love you." This is not only a tattoo on her arm and a decal on her bike, but also "a great metaphor for life", Renée says.
Custom racks were built and attached to the rear swing-arm to hold Revival Limited Duro Panniers. White posh grips were added along with the Motogadget bar-end turn signals and the glassless Motogadget mirrors. After the catalytic converters were removed, a d-cat system was put in place in addition to stainless polished pipes. This gave Crystal a throatier sound, and an overall better performance.
The front fender was purchased and re-shaped, the rear fender was made in house out of aluminum -- both were painted to match the rest of the bike. The taillights were relocated incorporating smaller LEDs that are hidden on the fender mounts as well as the license plate bracket with its own custom LED lighting.
Renée wanted a bike that was not only good for the highway, but also good for riding around Austin and assures us that Crystal's smooth ride was the perfect fix.
This was Revival's first true modern Triumph custom bike. This build was special for everyone involved, and it certainly will not be the last Triumph project. With engine modifications in progress for bikes like the T120 Bonneville and another Bobber. Stay for more Triumphs to come!