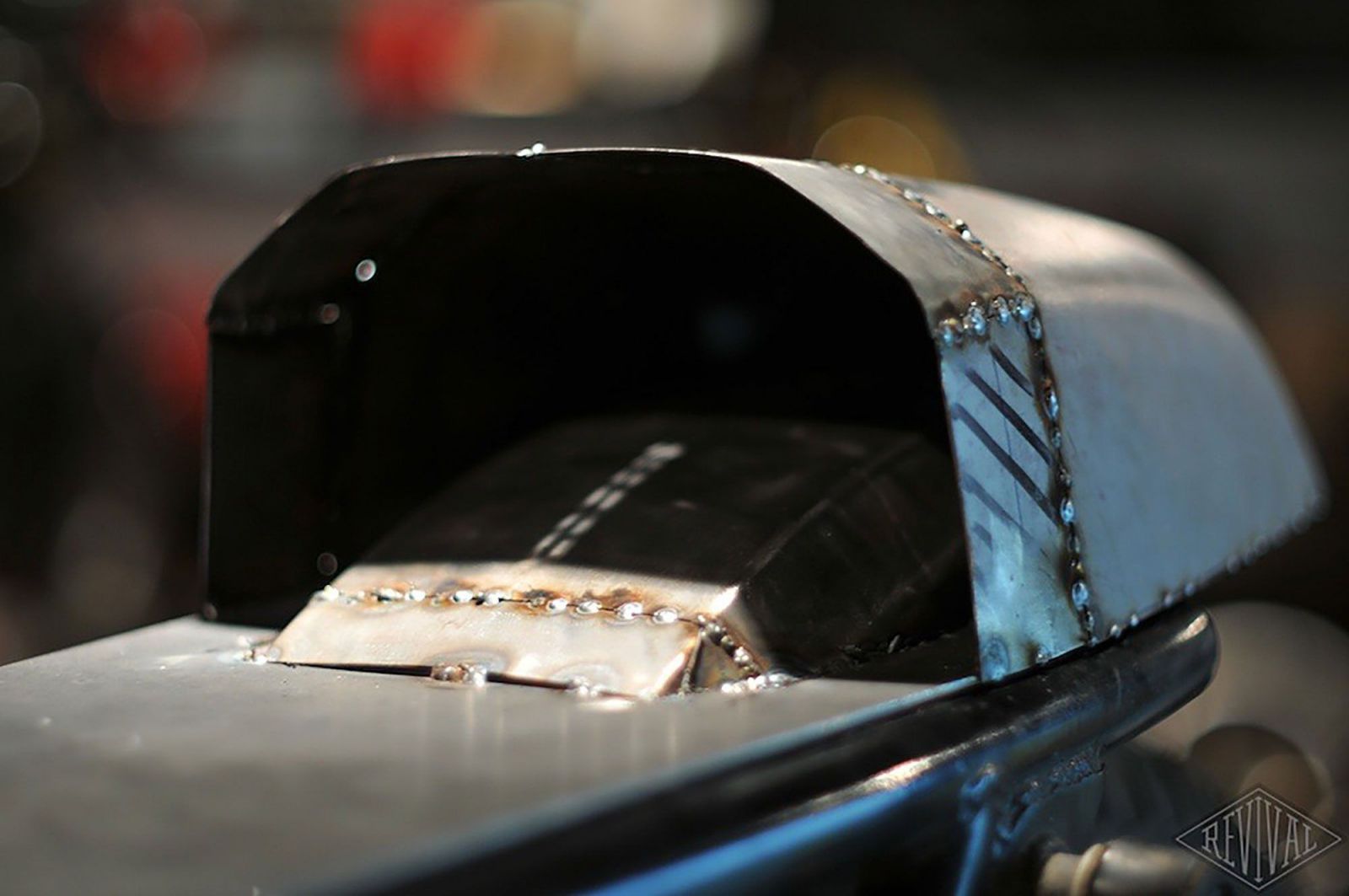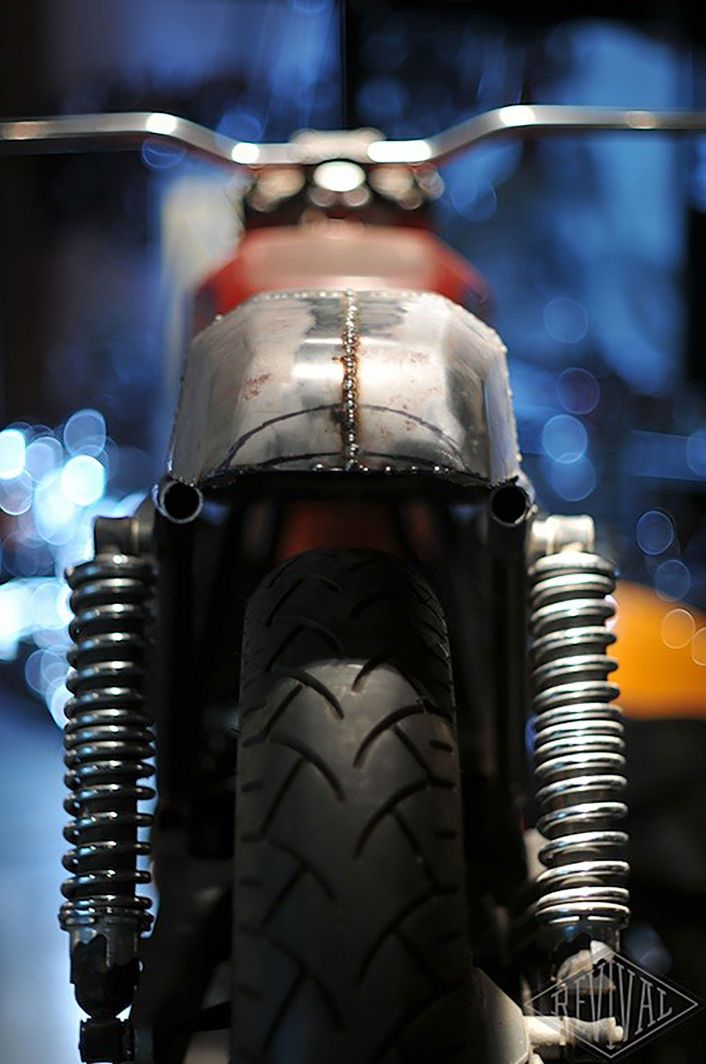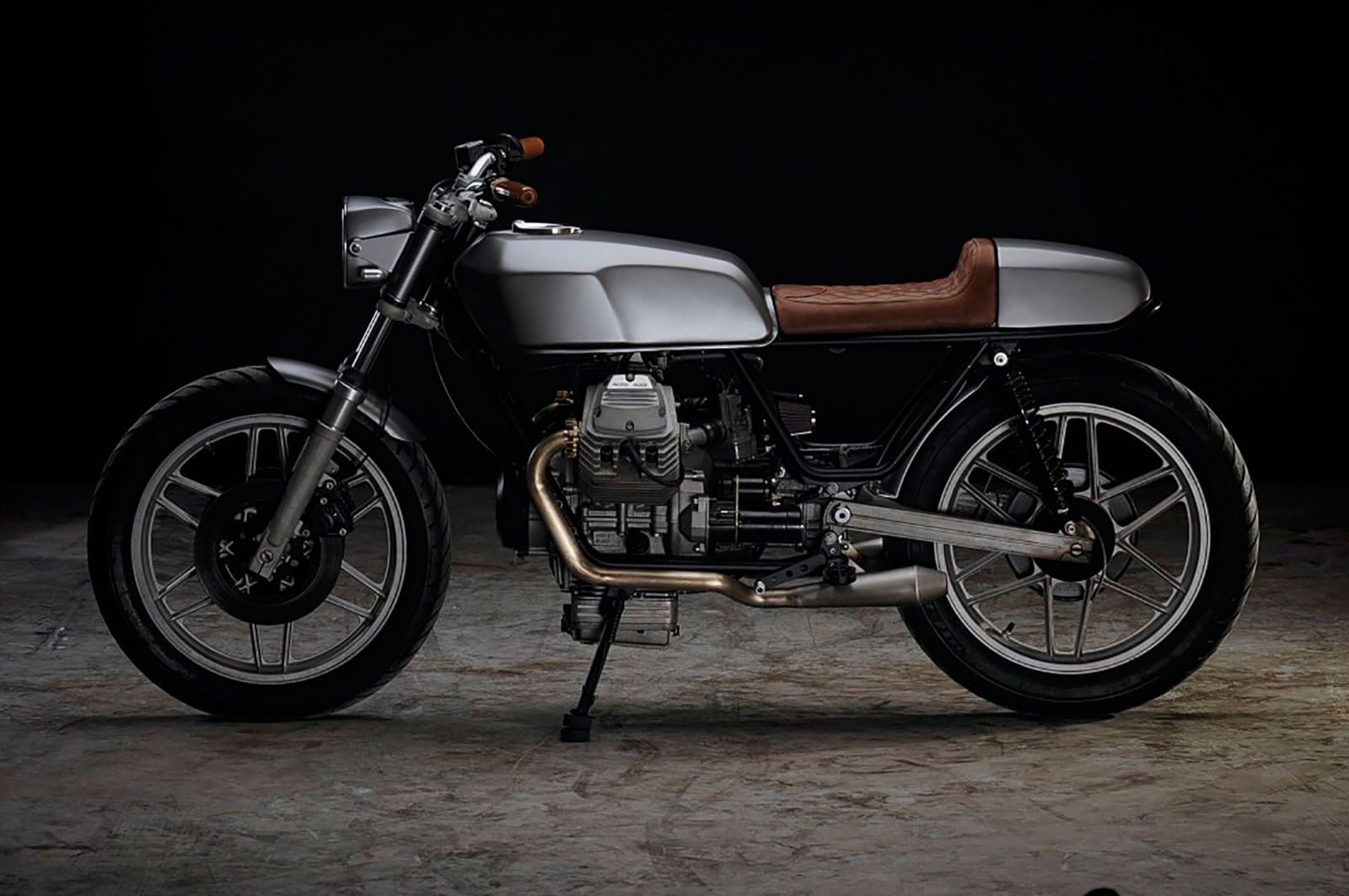 You are probably aware we love a Moto Guzzi build here at Revival. With a legacy started by Carlo Guzzi, Giovanni Ravelli, and Giorgio Parodi 100 years ago, our respect is profound for the oldest running motorcycle manufacturer in Europe. They are the epitome of the Café Racer, and we are all over it when one comes into the shop.
This project started when one of our first customer's beloved Moto Guzzi V50 needed a new engine top end. After some deliberation, the price tag was too much to repair the Guzzi. Always looking to get a cherished bike in the right hands, Revival founder Alan Stulberg found a client who would care for the Monza as much as her original owner did. Thus began the V50 Monza project, and the result is a stunning example of a custom small block Moto Guzzi. Almost 300 hours of work went into shaping this build which delivered an incredible bike that is even more fun to ride than to look at.
MOTORCYCLE BUILD SPECIFICATIONS
Starting Platform
Manufacturer: Moto Guzzi
Year: 1980
Model: V50 Monza
Body Work
Yamaha RD400 gas tank, with a modified tunnel to adapt to the Moto Guzzi frame,
New mounts welded in and petcock relocation.
Custom fabricated tail section to mimic RD400 fuel tank.
Hand-formed seat pan.
Recess built into the tail section for LED taillight.
Hand fabricated headlight bucket and headlight bezel to adapt a Honda Dream headlight.
Hand-formed shorty fenders front and rear; custom-shaped rear fender support mounts.
Fabricated headlight mounting ears. Custom-built license plate bracket.
Suspension Front suspension/fork:
Custom CNC machined fork brace built in-house at Revival Cycles.
Rebuilt front forks.

 

Rear suspension/shocks:
Progressive 12 series shocks
Wheels
Stock V50 wheels sandblasted bare for a bright finish.
Tires Front:
Avon AM26 tires 100/90/18

 

Rear:
Avon AM26 tires 110/90/18
Engine
Rebuilt cylinder heads to resolve the problematic Moto Guzzi valve guides.
Oil pump spacer added for cooling.
Refreshed engine top end, inspected and re-sealed engine, transmission, and final drive.
Custom-built aluminum oil breather box w/ baffling, under-seat mounted.
Rebuilt and tuned Dellorto VHBZ24F carburetors topped with K&N air filters.
Exhaust
Hand fabricated exhaust system built at Revival Cycles made of stainless steel.
All welds smoothed out to provide a seamless look. Reverse cone silencers
Handlebars
Throttle
Throttle Cable kit

 

Foot Controls
Custom-built foot controls using dirtbike-style claw footpegs.
Hand-formed shifter and shift linkage.
Custom fabricated master cylinder mount and linkage for rear brakes.
Brakes
Brembo F05 calipers front and rear
Brembo master cylinder front and rear
Eliminated the factory-linked brakes.
Instrumentation
New stator and rotor
LED Bullet front turn signals
Hidden ignition switch
Honda Dream headlight
Seat
New Church Moto leather seat, custom upholstered to spec.
Paint/Powder Coating
Satin finish BMW M5 graphite gray.
Powder-coated frame using a matte, textured finish black powder coat.