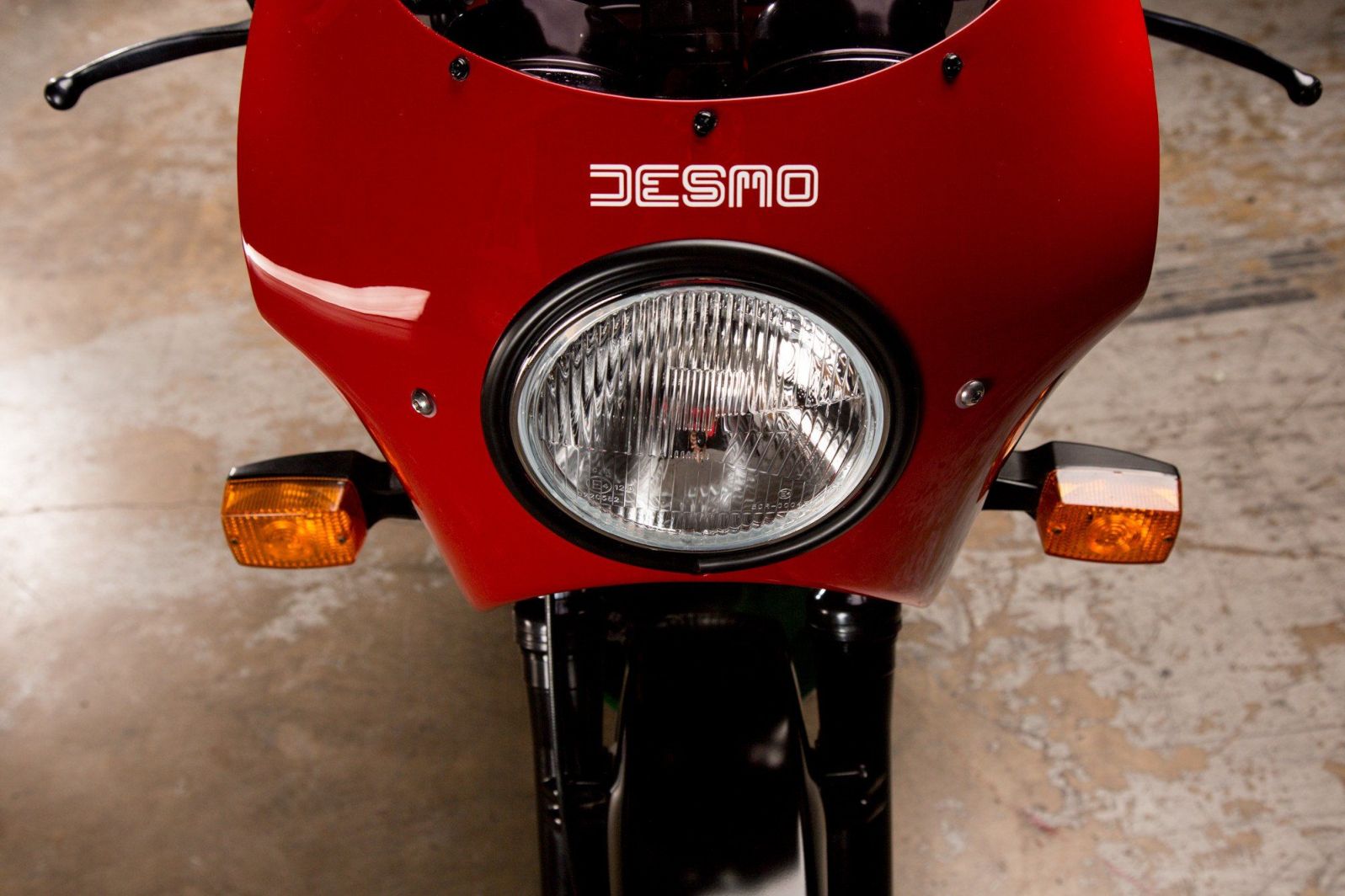 The 1984 Ducati "Mike Hailwood Replica" AKA: the Ducait MHR900 was the last of its breed. This model was the final bevel drive Ducati to ever be produced and the first Ducati to be produced with the modern convenience of electric start. This machine had been in the same home for many years, but its owner seemed to have fallen out of love with it years ago. Marred with cracked and chipped paint, worn suspension, an incredibly shakey kickstand, electrical gremlins and carburetors that were never tuned quite right, took all the pleasure out of what used to be an amazing machine. This poor little MHR needed a "Revival" of a higher order.
Team Revival stepped in to determine a plan to bring the beauty back to her former glory. No half measures would do, she had too many hard-fought miles for basic maintenance, so a full restoration was in order. The bevel-drive twin was torn down to the bare frame for powder coating while all bearings and bushings were replaced. The suspension was rebuilt, the wheels brought back to their beautiful gold luster and all shiny bits were re-chromed to better than new condition. The cockpit was restored to a better than new condition for a great view while riding. The engine was refreshed and rebuilt and then re-sealed and the wiring gremlins exorcised.
The bodywork was the biggest challenge with years and years of abuse and fiberglass repairs. With no factory-style replacements availalbe, countless hours of bodywork and repairs laid the foundation for the beautiful Ducati Tri-Color paint scheme of red, white and green that is far better than any factory paintwork. The painstaking process of installing the decals correctly and layers and layers of clear coat to protect the paint and provide the deep, rich effect that sparked the love affair all over for the new owner. That along with the roar of the mighty bevel drive breathing fire again at Revival Cycles Twist Off event made for one happy Ducatista!